Case Western vs Colgate: A Comprehensive Look at the Two Universities
When it comes to higher education, choosing the right university is an important decision that can have a significant impact on one's personal and professional growth. With so many options available, it can be overwhelming to narrow down the choices. In this comprehensive article, we will take a closer look at two well-respected universities: Case Western vs Colgate. We will compare them in various categories, including location, campus, programs offered, acceptance rates, student life, faculty, research opportunities, internships, campus facilities, financial aid options, alumni network, diversity, student support services, and athletics programs.
Case Western vs Colgate: Location and Campus
Located in Cleveland, Ohio, Case Western Reserve University is situated in the cultural hub of University Circle. The university's campus is spread over 550 acres and is home to numerous cultural and scientific institutions, like the Cleveland Museum of Art and the Cleveland Clinic. Colgate University, on the other hand, is situated in Hamilton, New York. It has a sprawling campus of 575 acres with more than 100 buildings. The campus features Georgian architecture and the iconic Colgate Inn, which is a popular spot for visitors.
Case Western Reserve University's location in University Circle provides students with access to a vibrant arts and culture scene. The area is home to several theaters, music venues, and galleries, making it a popular destination for students looking to explore the city's cultural offerings. Additionally, the university's proximity to downtown Cleveland allows students to take advantage of the city's many job and internship opportunities.
Colgate University's campus is known for its natural beauty, with rolling hills and scenic views of the surrounding countryside. The university is committed to sustainability and has implemented several initiatives to reduce its environmental impact, including a campus-wide composting program and the installation of solar panels on several buildings.
The campus also features several outdoor recreational areas, including a golf course, hiking trails, and a ski hill, providing students with ample opportunities to stay active and enjoy the outdoors.
Case Western vs Colgate: Programs and Majors Offered
Both universities offer a wide range of programs and majors for students to choose from. Case Western, in particular, is known for its strong engineering and science programs, as well as its prestigious medical school. Colgate offers an equally impressive range of liberal arts programs, including Political Science, English, History, and Philosophy.
Additionally, Case Western offers a unique program in Cognitive Science, which combines elements of psychology, computer science, and philosophy to study the mind and its processes. Colgate, on the other hand, has a renowned Environmental Studies program that focuses on sustainability and conservation efforts.
Both universities also offer interdisciplinary programs that allow students to combine multiple areas of study. Case Western's Biomedical Engineering program, for example, combines engineering principles with medical knowledge to develop new medical technologies. Colgate's Peace and Conflict Studies program combines political science, sociology, and anthropology to study the causes and resolution of conflicts around the world.
Case Western vs Colgate: Admission Requirements and Acceptance Rates
Admissions at both universities are highly competitive, with acceptance rates hovering around the 30% mark. Applicants are required to submit a range of documents, including transcripts, essays, standardized test scores, and letters of recommendation. Both universities are test-optional, which means that students have the choice to submit their ACT/SAT scores with their application.
In addition to the required documents, both universities also consider extracurricular activities, community service, and leadership experience when evaluating applicants. It is important for students to showcase their unique talents and experiences in their application to stand out among the competitive pool of applicants. Both universities also offer need-based and merit-based financial aid to eligible students, making higher education more accessible to a wider range of students.
Case Western vs Colgate: Student Life and Culture
Case Western has a diverse student population and offers a vibrant campus life. The university hosts numerous events and activities throughout the academic year, including performances, exhibitions, and lectures. Colgate, too, has a rich campus culture and is known for its tight-knit community atmosphere. Students have access to a variety of social, cultural, and recreational activities on campus.
One of the unique aspects of student life at Case Western is the university's commitment to community service. The Center for Civic Engagement and Learning offers a variety of opportunities for students to get involved in service projects both on and off campus. Students can participate in programs such as tutoring local school children, volunteering at a food bank, or working with community organizations to address social issues.
At Colgate, students have the opportunity to participate in a wide range of outdoor activities. The university is located in the heart of the Adirondack Mountains, providing students with access to hiking, skiing, and other outdoor adventures. The Outdoor Education program offers trips and courses throughout the year, allowing students to explore the natural beauty of the region while developing leadership and teamwork skills.
Case Western vs Colgate: Extracurricular Activities and Clubs
Both universities offer a wide range of extracurricular activities and clubs for students to get involved in. At Case Western, there are over 200 student organizations, including academic clubs, athletic teams, and cultural groups. Colgate also has a robust student life and hosts over 180 student organizations, including special interest clubs, social groups, and community service organizations.
Additionally, both universities have a strong emphasis on community service and offer opportunities for students to engage in volunteer work. Case Western has a Center for Civic Engagement and Learning, which connects students with local organizations and provides resources for community service projects. Colgate has a similar program called the Upstate Institute, which partners with community organizations to address local issues and promote civic engagement.
Furthermore, both universities have a variety of student-run publications, such as newspapers, magazines, and literary journals. These publications provide opportunities for students to develop their writing and editing skills, as well as express their creativity and opinions.
Case Western has The Observer, a weekly student newspaper, and The Athenian, a literary magazine. Colgate has The Maroon-News, a weekly newspaper, and The Colgate Portfolio, a literary and arts magazine.
Case Western vs Colgate: Faculty and Academic Excellence
At both universities, students benefit from highly experienced and qualified faculty members who are leaders in their respective fields. Case Western's faculty is particularly renowned for their expertise in the sciences, engineering, and medicine. Colgate's faculty members are noted for providing an outstanding liberal arts education and have won numerous teaching awards.
In addition to their impressive credentials, both universities prioritize academic excellence and encourage faculty members to engage in research and scholarship. This means that students have the opportunity to learn from professors who are not only knowledgeable in their fields, but also actively contributing to the advancement of their respective disciplines.
At Case Western, students can participate in cutting-edge research projects alongside faculty members, while Colgate offers numerous opportunities for students to engage in independent research and creative projects under the guidance of their professors.
Research Opportunities
Both universities offer ample research opportunities for students who wish to pursue independent research and gain valuable experience in their field of interest. Case Western offers research opportunities in areas such as engineering, natural sciences, and medicine. At Colgate, students can participate in research projects in fields like environmental studies, psychology, and economics.
Furthermore, both universities have established partnerships with various research institutions and organizations, providing students with access to cutting-edge research facilities and resources. Case Western, for instance, has collaborations with the Cleveland Clinic, NASA, and the National Institutes of Health. Colgate, on the other hand, has partnerships with the Upstate Institute, the Adirondack Research Consortium, and the New York State Department of Environmental Conservation.
Moreover, students at both universities can also take advantage of research funding opportunities, including grants and fellowships, to support their research projects. Case Western offers several funding options, such as the SOURCE Grant, the Provost Summer Undergraduate Research Grant, and the Undergraduate Research in Energy Fellowship. Colgate, on the other hand, provides funding through the Lampert Institute for Civic and Global Affairs, the Picker Interdisciplinary Science Institute, and the Benton Scholars Program.
Internship and Career Prospects
Both universities have robust career centers that offer a range of services to students, including internships, co-op programs, and job shadowing. Case Western has partnerships with a range of companies, government agencies, and research institutions, which offer internships and job opportunities to students. Colgate's alumni network is extensive and offers students access to a range of career prospects.
In addition to the career services offered by both universities, students at Case Western have the opportunity to participate in the university's Experiential Learning Program. This program allows students to gain hands-on experience in their field of study through internships, research projects, and community service. Colgate also offers a variety of career-related programs, including career fairs, networking events, and workshops on resume writing and interviewing skills.
Campus Facilities and Resources
Both universities have excellent facilities and resources to cater to the diverse needs of their students. Case Western has state-of-the-art research facilities, including the Glennan and Sears libraries, which boast extensive collections of books, journals, and other resources. Colgate has a comprehensive library system and a well-equipped fitness center, which is available to all students.
In addition to the libraries and fitness center, Case Western also has a cutting-edge technology center, which provides students with access to the latest software and hardware. The university also has a student center, which houses a variety of dining options, meeting rooms, and recreational spaces.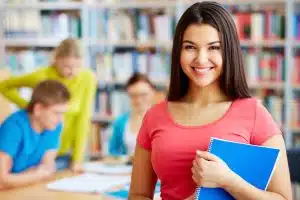 Colgate offers a range of resources to support student wellness, including a counseling center and health services. The university also has a career services center, which provides students with guidance on job searches, internships, and networking opportunities. Additionally, Colgate has a number of student organizations and clubs, which offer opportunities for students to get involved in extracurricular activities and meet like-minded peers.
Alumni Network and Success Stories
Both universities have a strong alumni network that provides students with valuable connections, mentorship opportunities, and career guidance. Many successful individuals have graduated from Case Western, including medical researchers, entrepreneurs, and Nobel laureates. Colgate has a legacy of producing notable alumni, including politicians, authors, and business leaders.
Tuition Fees and Financial Aid Options
Like most universities, tuition fees at Case Western and Colgate can be significant, but both universities offer a range of financial aid options, such as scholarships, grants, and work-study programs. In addition, both universities are committed to ensuring that financial need is never a barrier to obtaining a quality education. It is advisable to explore the various financial aid options available to determine which one is best suited to your situation.
At Case Western, the Office of Financial Aid provides personalized assistance to students and families in navigating the financial aid process. They also offer workshops and resources to help students understand their options and make informed decisions. Colgate's Office of Financial Aid similarly provides individualized support and guidance to students, and they also have a dedicated team to assist with scholarship applications.
It is important to note that financial aid options may vary depending on factors such as academic performance, family income, and residency status. Students should also be aware of any deadlines for submitting financial aid applications and required documentation. Both universities have resources available online and through their financial aid offices to help students stay informed and on track.
Diversity and Inclusivity at Both Universities
Both universities are committed to fostering a diverse and inclusive community, where students and faculty from all backgrounds feel welcomed and valued. Case Western has a strong commitment to diversity and has been ranked as one of the most LGBTQ-friendly universities in the US. Colgate has its own Office of Diversity and Inclusion, which works to promote equity and access for all members of the community.
Furthermore, both universities offer a variety of resources and support systems for underrepresented groups. Case Western has a Multicultural Center, which provides programming and support for students of color, international students, and LGBTQ+ students.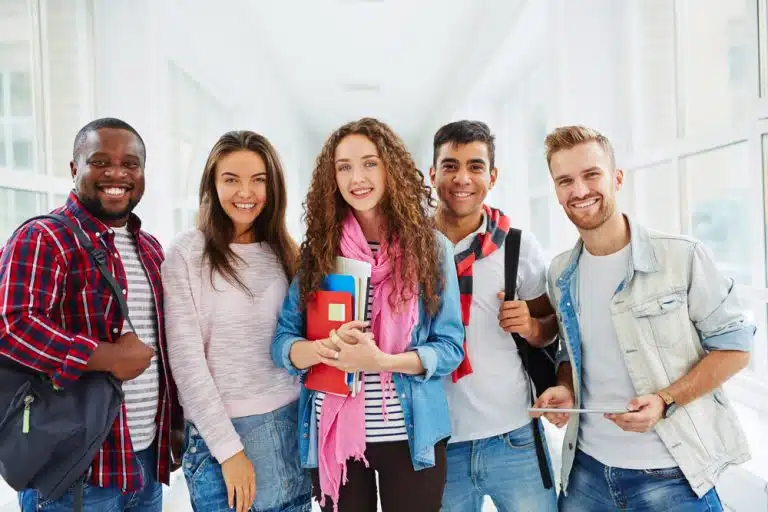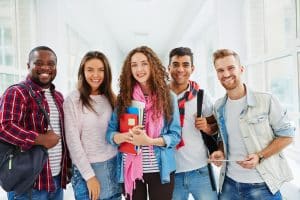 Colgate has a First-Generation Initiative, which offers mentorship and resources for students who are the first in their families to attend college. Both universities also have active student organizations dedicated to promoting diversity and inclusivity on campus.
Student Support Services Available at Case Western and Colgate
Both universities offer an extensive range of support services to students who may require assistance in academic, personal, or health-related areas. Case Western's Student Affairs Office offers a range of services, including counseling, academic advising, and disability services. The Dean of the College at Colgate offers a range of resources, including academic support, career counseling, and health services.
Additionally, Case Western offers a Writing Resource Center, which provides one-on-one writing consultations and workshops to help students improve their writing skills. Colgate also offers a Center for Learning, Teaching, and Research, which provides academic support through tutoring, study groups, and workshops.
Both universities also have dedicated offices for international students, providing support with visa and immigration issues, cultural adjustment, and academic advising. Case Western's Office of International Student Services offers programs and events to help international students integrate into campus life, while Colgate's Office of International Student Services provides resources for international students to succeed academically and socially.
Athletics Programs Offered at Both Universities
Both universities offer a range of athletics programs that cater to a diverse range of interests and skill levels. Case Western competes in Division III of the NCAA and offers 19 varsity sports, including basketball, football, and soccer. Colgate also competes in Division I of the NCAA and offers 25 varsity sports, including ice hockey, lacrosse, and rowing.
Overall, both universities offer exceptional learning environments that provide students with the knowledge, skills, and experiences they need to reach their full potential. While each has its unique selling points, they both offer a range of programs, resources, and support services that cater to diverse interests and needs.
In addition to varsity sports, both universities also offer a variety of intramural and club sports for students who want to participate in athletics at a more casual level.
These programs include activities such as ultimate frisbee, dodgeball, and yoga. Students can also take advantage of the state-of-the-art fitness facilities at both universities, which offer a range of equipment and classes to help students stay active and healthy.