How to Get Into Case Western: A Step-by-Step Guide
Case Western Reserve University is a prestigious institution known for its strong emphasis on research and academic excellence. If you're considering applying to Case Western, it's important to take the time to understand the university, evaluate your academic profile, and navigate the application process effectively. In this step-by-step guide, we'll walk you through the key factors to consider and provide valuable tips to increase your chances of getting accepted into Case Western.
Understanding Case Western Reserve University
Before diving into the application process, it's crucial to thoroughly understand Case Western Reserve University. Established in 1826, Case Western is located in Cleveland, Ohio. It's known for its rigorous engineering, health sciences, and business programs. The university prides itself on integrating research and education, offering students numerous opportunities to engage in groundbreaking projects alongside esteemed faculty members.
When exploring Case Western Reserve University, it's essential to delve into the rich history that has shaped the institution into what it is today. Founded by the merger of Western Reserve University and Case Institute of Technology, the university has a legacy of academic excellence and innovation. This merger brought together two institutions with distinct strengths, creating a unique environment that fosters interdisciplinary collaboration and pushes the boundaries of knowledge.
Case Western Reserve University stands out for its commitment to research. The university strongly emphasizes hands-on learning and encourages students to participate in research projects from their first year. This approach allows students to deepen their understanding of their field and contribute to cutting-edge discoveries. Whether it's conducting experiments in state-of-the-art laboratories or collaborating with faculty on groundbreaking studies, students at Case Western have unparalleled opportunities to engage in research.
Overview of Case Western Reserve University
Case Western Reserve University is a private institution with around 6,017 undergraduate students. The university offers a diverse range of academic programs across various disciplines. Its small class sizes foster a supportive and collaborative learning environment, allowing students to actively engage with their professors and peers.
One of the key advantages of attending Case Western Reserve University is the personalized attention students receive. With a student-to-faculty ratio of 9:1, students can form close relationships with their professors. This close mentorship allows for individualized guidance and support, ensuring students receive a well-rounded education and are prepared for future careers.
At Case Western, students are passive learners and active participants in their education. The university emphasizes experiential learning, providing students with internships, co-op programs, and research opportunities that enhance their academic experience. This hands-on approach enables students to apply their knowledge in real-world settings, gaining practical skills and insights that will benefit them in their future careers.
The Importance of Researching Your Prospective University
Before applying to any university, it's essential to research thoroughly. Familiarize yourself with the university's mission, values, and academic programs. Explore the extracurricular activities and resources available to students. This research will help you determine if Case Western is the right fit for you and enable you to highlight specific aspects of the university in your application.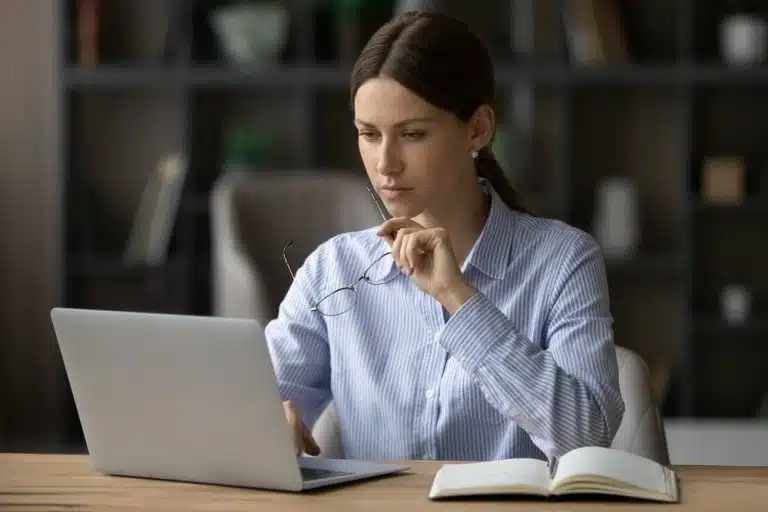 When researching Case Western Reserve University, take the time to explore the vibrant campus community. The university offers various student organizations, clubs, and sports teams catering to diverse interests. From performing arts groups to community service organizations, there are ample opportunities for students to get involved and make meaningful connections.
Case Western Reserve University is also located in Cleveland, a city with a thriving arts scene, vibrant neighborhoods, and a rich cultural heritage. Students can access various cultural events, museums, and recreational activities, contributing to a well-rounded college experience. Exploring the city and immersing yourself in its unique offerings can enhance your time at Case Western and provide valuable experiences beyond the classroom.
Evaluating Your Academic Profile
As you consider applying to Case Western, evaluating your academic profile is essential. While strong academics are crucial, the admissions team at Case Western also considers other factors, such as extracurricular activities and personal character.
When evaluating your academic profile, it is crucial to consider various aspects of your academic performance. One key factor that Case Western looks at is your Grade Point Average (GPA). While there is no official minimum GPA requirement, most admitted students have maintained a high GPA throughout high school. This demonstrates your ability to handle rigorous coursework and excel academically.
In addition to GPA, standardized test scores like the SAT or ACT play a significant role in admissions. These scores indicate your academic abilities and potential. Aiming for scores at or above the average range for admitted students is important, as this will enhance your chances of being accepted.
Average GPA and Test Scores at Case Western
Case Western is a highly selective university known for its rigorous academic programs. The average GPA of admitted students typically falls within the upper range, showcasing the university's commitment to academic excellence. Challenging yourself academically and striving for a GPA that reflects your dedication to your studies is essential.
Alongside GPA, standardized test scores are also considered by the admissions team. The average SAT score for admitted students at Case Western is typically in the range of 1410-1530, while the average ACT score falls within the range of 32-35. Achieving scores within or above these ranges will strengthen your application and demonstrate your academic potential.
Importance of Extracurricular Activities
In addition to strong academics, Case Western values students engaged in extracurricular activities. Active involvement in clubs, community service, sports, or other leadership roles showcases your ability to manage your time effectively and contribute to the community.
Extracurricular activities provide a well-rounded experience and help develop important leadership, teamwork, and time management skills. These skills are highly valued by Case Western, as they indicate your potential to make a positive impact on campus and beyond.
When preparing your application, highlight your involvement in extracurricular activities and the skills gained through these experiences. Whether serving as club president, volunteering at a local organization, or participating in competitive sports, showcasing your commitment and achievements in these areas will strengthen your application.
Preparing Your Application
Once you've evaluated your academic profile and determined that Case Western is the right fit, it's time to start preparing your application.
But what does it mean to prepare your application? It goes beyond just filling out forms and submitting transcripts. Preparing your application means taking the time to carefully craft each component, ensuring that it reflects who you are as a student and as an individual.
Crafting a Compelling Personal Statement
Your personal statement is an opportunity to showcase your unique qualities, experiences, and aspirations. It's a chance to let the admissions committee get to know you beyond your grades and test scores.
When crafting your personal statement, take the time to brainstorm and write a thoughtful essay that demonstrates your passion for learning, your goals, and how Case Western can help you achieve them. Don't just list your achievements and extracurricular activities; delve deeper into why these experiences have shaped you and how they have influenced your decision to apply to Case Western.
Seek feedback from teachers, mentors, or family members to ensure your personal statement conveys your message effectively. They can provide valuable insights and help you refine your essay to make it truly compelling.
Securing Strong Letters of Recommendation
Case Western requires at least one letter of recommendation from a high school teacher or counselor. While this may seem straightforward, choosing the right individuals who can truly speak to your abilities and potential is important.
Select individuals who know you well, both academically and personally. These should be people who have seen you grow and develop throughout high school and can provide meaningful insights into your character, work ethic, and potential for success at Case Western.
Take the time to establish strong relationships with your recommenders. This means actively participating in class, seeking guidance when needed, and demonstrating your commitment to your education. Doing so will strengthen your academic skills and build a rapport with your teachers or counselor, making it easier for them to write a compelling letter on your behalf.
Additionally, provide your recommenders with the necessary information to help them write a comprehensive and impactful letter. This may include your resume, a list of your achievements and extracurricular activities, or specific examples of projects or assignments that highlight your strengths.
Remember, preparing your application is not just about meeting the requirements. It's about presenting yourself in the best possible light and showing the admissions committee why you are a great fit for Case Western. So take the time to carefully craft your personal statement and secure strong letters of recommendation, as they can make all the difference in the admissions process.
Navigating the Application Process
Understanding the application timeline and completing the required forms accurately and on time is crucial to your success in the admissions process.
When applying to Case Western Reserve University, it's essential to clearly understand the application timeline. This will ensure that you know the deadlines and can plan accordingly. Checking the official university website is the best way to stay updated on the specific application deadlines. Knowing the deadlines that apply to you is essential whether you are considering early action or regular decision options.
Starting your application early is highly recommended. This will give you ample time to gather all the required materials, such as transcripts and test scores. It's important to remember that these materials play a significant role in the admissions process, as they provide the admissions committee with a comprehensive view of your academic capabilities. So, ensure you allocate enough time to collect and organize all the necessary documents.
Understanding the Application Timeline
The application timeline at Case Western Reserve University is structured to ensure you can smoothly navigate each step without feeling pressured. The institution recognizes the enormity of college applications and seeks to provide an environment where you can put your best foot forward.
Early Action: This option allows you to apply ahead of time, receiving both your admission result and, if relevant, your financial aid package earlier, all without being bound to attend Case Western Reserve University.
Early Decision (I and II): If CWRU stands out as your foremost college choice, the Early Decision route is ideal. This is a binding agreement indicating that if you're accepted by CWRU, you'll withdraw applications to other colleges and commit to joining CWRU.
Regular Decision: This option is straightforward, with typical deadlines and prerequisites—no extra documentation or accelerated deadlines.
It's crucial to acquaint yourself with the distinct application cut-off dates. Establishing a personal timeline will assist you in staying systematic and punctual. Consider setting up a physical calendar or employing a digital organizer to remember key milestones, like when to ask for transcripts or submit your application.
Tips for Completing the Common Application
Case Western Reserve University uses the Common Application, a widely used platform that allows you to apply to multiple universities using one application. This streamlined process can save you time and effort, but it's crucial to approach it with care and attention to detail.
Take the time to thoroughly familiarize yourself with the Common Application. This includes reviewing the essay prompts and understanding the specific requirements set by Case Western Reserve University. Each university may have its additional questions or supplemental essays, so make sure you are also aware of these.
When completing the Common Application, it's crucial to proofread your work before submitting it. Check for any errors or omissions that could potentially hinder your application. A simple spelling mistake or missing information can create a negative impression, so take the time to review your application with a critical eye.
Remember, the Common Application is your chance to showcase your personality, achievements, and aspirations. Use it to tell your unique story and highlight your strengths. Craft your essays thoughtfully and authentically, ensuring that your voice shines through.
Financial Considerations
Understanding the financial aspects of attending Case Western Reserve University is integral to the application process. It's essential to comprehensively understand the costs associated with tuition and fees and the various financial aid options available to students.
Understanding Tuition and Financial Aid at Case Western
Case Western is committed to providing financial support to its students, ensuring that a high-quality education is accessible to all. However, it's essential to understand the cost of tuition and fees in order to plan effectively for your education. Tuition fees can vary depending on your program of study, so it's important to carefully review the university's website or contact the admissions office for the most accurate information.
In addition to tuition, there are other expenses to consider, such as housing, textbooks, and personal expenses. Budgeting for these costs is crucial to have a realistic understanding of your financial needs while attending Case Western.
Fortunately, Case Western offers various financial aid options to help students manage the cost of their education. Scholarships, grants, and federal student loans are all available to eligible students. Scholarships are typically awarded based on academic merit, leadership, or financial need, while grants are often need-based. Federal student loans provide additional financial assistance that can help cover the remaining costs.
When exploring financial aid options, it's important to research the application process and deadlines. Each scholarship or grant may have its requirements, such as essays or applications, that must be completed in advance. Starting early and staying organized will ensure that you don't miss out on any opportunities for financial aid.
Scholarships and Grants Available
Case Western offers a wide range of scholarships and grants to help offset the cost of tuition and fees. These financial awards recognize and support students who demonstrate academic excellence, leadership potential, and financial need.
Various types of scholarships are available, including those specifically for incoming freshmen, transfer students, and current students. Scholarships may be based on various factors, such as academic achievement, community involvement, or specific areas of study. It's important to carefully review the eligibility criteria for each scholarship to determine if you meet the requirements.
Some scholarships may require additional materials, such as essays, letters of recommendation, or portfolios. It's important to start working on these requirements well in advance to ensure you have enough time to craft a strong application. The university's financial aid office is a valuable resource that can provide guidance and answer any questions you may have throughout the application process.
In addition to scholarships, Case Western also offers grants to eligible students. Grants are typically need-based and do not need to be repaid. These financial awards are designed to bridge the gap between the cost of attendance and the amount a student and their family can contribute to their education. By completing the Free Application for Federal Student Aid (FAFSA), you can determine your eligibility for federal grants and other forms of financial aid.
It's important to note that financial aid packages can vary from year to year, so it's important to stay informed about any changes or updates. The financial aid office at Case Western is available to assist you throughout your college journey, providing guidance and support as you navigate the financial aspects of your education.
What to Do After You've Applied
Once you've submitted your application, staying informed and taking necessary actions while waiting for a decision is important. You may feel excitement and anxiety after hitting the submit button on your application. You've put in all the hard work; now it's time to wait. But what should you do during this waiting period? How can you make the most of this time?
One important thing to remember is to stay informed. Keep an eye on your email inbox and check your spam folder regularly. Admissions offices often communicate important updates and notifications via email, so staying on top of your correspondence is crucial.
While waiting for a decision, it's also a good idea to continue researching the university. Dive deep into their website, explore different academic programs, and read about student experiences. This will help you stay engaged with the university and give you valuable insights that you can reference if you're invited for an interview.
Interview Tips and Preparation
Some applicants may be invited for an interview during the admissions process. If you receive an interview invitation, take the opportunity to showcase your enthusiasm and readiness for Case Western.
Preparing for an interview can be nerve-wracking, but with the right approach, you can ace it. Start by researching common interview questions that are often asked by universities. This will give you an idea of what to expect and help you formulate thoughtful responses.
Once you have a list of potential questions, practice answering them out loud. You can do this in front of a mirror or with a friend or family member. This will help you become more comfortable with articulating your thoughts and ideas.
Consider conducting mock interviews with friends or mentors who can provide constructive feedback if possible. They can help you identify areas where you can improve, such as body language, tone of voice, or the clarity of your answers.
What to Do if You're Waitlisted or Deferred
In some cases, applicants may receive a waitlist or deferral decision. If this happens, don't panic. It's important to remember that being waitlisted or deferred doesn't necessarily mean a rejection.
Take the time to understand the university's policies and guidelines regarding waitlisted or deferred applicants. Each university has its process, and it's crucial to familiarize yourself with the specific steps you need to take.
Consider sending a letter of continued interest to the admissions office. This letter should express your enthusiasm for the university and provide any updates on recent achievements or experiences that might strengthen your application.
In addition to a letter of continued interest, you may consider submitting additional materials to bolster your application. This could include an updated resume, an additional letter of recommendation, or samples of recent work, if applicable.
While waiting for a final decision, exploring other college options is important. Keep an open mind and consider all the possibilities. However, don't forget to keep Case Western as a viable choice. You never know what might happen; having multiple options is always good.
Conclusion: Making Your Decision
Once you receive an acceptance or rejection, it's time to evaluate your options and decide. If you're accepted to Case Western, take the time to celebrate your achievement and compare the financial aid packages from different universities. Consider visiting the campus if possible to get a feel for the environment and meet current students. If you're rejected, allow yourself time to process the news, but don't let it discourage you. Remember that there are many other excellent universities where you can thrive.
If you decide to enroll at Case Western, prepare for a smooth transition by reaching out to admitted students, connecting with future roommates, and familiarizing yourself with campus resources. Consider attending orientation programs to make new friends and learn about the university's services and academic expectations.
Getting into Case Western Reserve University requires careful planning and preparation. Understanding the university, evaluating your academic profile, and navigating the application process effectively can increase your chances of being accepted. Remember to approach each step with dedication and authenticity, as Case Western seeks students who will contribute to their vibrant academic community. Good luck!
Interested in further understanding the roadmap to Case Western? With more than a decade of experience, AdmissionSight has been a reliable guide for students amid the competitive admissions landscape.
Turn to AdmissionSight this fall to enhance your college application. Contact us today to explore more about our service offerings.