List of Leadership Camps for High School Students
Leadership summer camps
Are leadership summer camps essential? The teenage years are incredibly challenging. Amazing chances are available, but young adolescents may not seize them, whether it be by doing well in class, playing team sports, or joining new groups. The main motivation is frequently a fear of failing and appearing foolish or ignorant in front of their friends. This blog will present the best leadership camps for high school students and the benefits of leadership camps.
Students that participate in leadership summer camps or programs tend to be more upbeat and receptive to novel experiences. Students learn the value of hard work through participating in interactive seminars, working with skilled trainers, and completing outdoor activities. They face their worries by attempting novel things.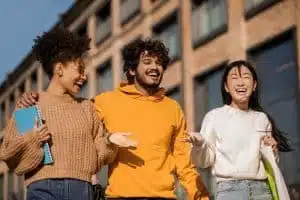 Students gain knowledge on how to be true to themselves, try to produce their personal best work, and positively impact their communities, clubs, and schools. Living and working with other young leaders helps them develop their confidence.
Parents often say that when their kids go to leadership camps, their grades go up and they are happier with themselves. They also interact with school and their peers in a more positive and productive way.
Although some of the programs run as early as primary school, Camp Experts works with a wide range of leadership programs, primarily for ages 15 to 18. Traditional camps, residential programs, and/or conferences at prestigious universities are among the options. Some are coed, while others are only one gender. Another advantage that results from many community service initiatives is leadership. The United States, Canada, Latin America, Europe, Africa, and Asia all host leadership camps.
Best leadership camps for high school students
What are the best leadership camps for high school students? Participation in extracurricular activities will considerably improve your college application profile and enhance your high school experience, in addition to your academic performance. Leadership is a well-liked soft skill that students want to acquire and develop. AdmissionSight listed down the best leadership camps for high school students:
The 2023 Bank of America Student Leadership Program
For 300 high school juniors and seniors, the Bank of America Student Leaders Program provides a summer experience opportunity. An 8-week paid internship in a neighborhood nonprofit or philanthropic organization will be offered to students. Students will learn how to be leaders while they work to improve their neighborhood and take part in the leadership conference in Washington, DC.
Students engage in an internship with a non-profit organization to address a social issue, such as economic development, the environment, or education. They have the chance to network with business and community leaders and take part in leadership development activities.
National Student Leadership Conference
The pre-college summer program is open to middle school students in grades 6–8 and high school students in years 9–12, according to the National Student Leadership Conference. Students get leadership training, participate in practical professional simulations, hear from guest speakers, and get a taste of campus life.
High school students can take part in summer programs in business, STEM, government and law, art, and design in addition to the leadership program.
Their engaging summer programs for middle school and high school students have drawn participants from over 70 different nations.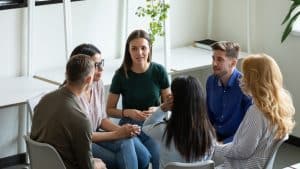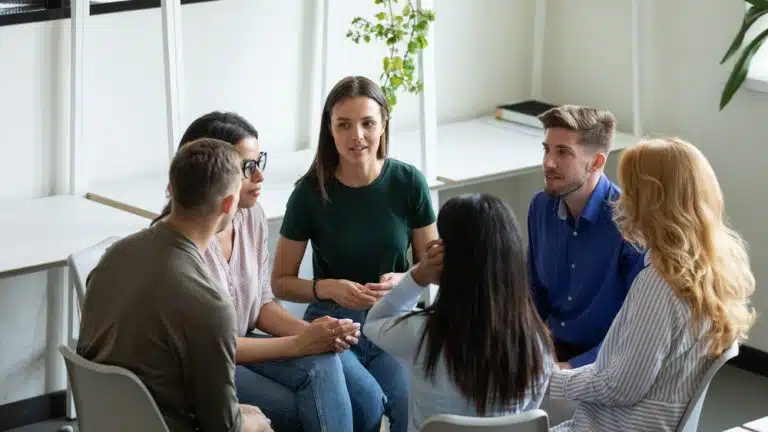 Their programs place a strong emphasis on considering your potential effect both locally and worldwide, a message that is strengthened by the diverse and dispersed student body. As a result, the NSLC is happy to host and support students from all over the world, making it one of the best leadership camps for high school students.
Leadership seminars at the University of Notre Dame
Academically gifted individuals who exhibit outstanding leadership within their communities are invited to participate in Leadership Seminars, a competitive 10-day program held on the Notre Dame campus. Each year, about 100 students are accepted into Leadership Seminars. Those who successfully complete the course are eligible for one transferred college credit. Students accepted to Leadership Seminars will receive free tuition, accommodation, and food from the university.
You will encounter all of the distinctive characteristics that make Notre Dame its home at Leadership Seminars, including world-class academics, intentional community, servant leadership, and spirituality.
Leadership in the Business World at the Wharton School of the University of Pennsylvania
Leadership in the Business World (LBW) is a rigorous summer program. A select number of rising seniors who want to learn more about a top-notch undergraduate business education and have the chance to improve their leadership, teamwork, and communication skills can enroll in the intense Leadership in the Business World (LBW) summer program. Since 1999, LBW has sent students to the University of Pennsylvania's Wharton School from nearly every state and six other countries.
Students will learn about business and have the chance to develop their communication, leadership, and teamwork abilities. It is one of the best leadership camps for high school students. Students will also investigate the industry and speak with accomplished businesspeople from other sectors. Upon completion of the program, each participant will be given a Wharton Global Youth Certificate of Completion.
Tufts Leadership for Social Change
High school students are invited by Tufts University to take part in a virtual experience where they can have an impact on national and international social issues. Students who complete the program will have the civic literacy and leadership abilities necessary for collaboration and relationship-building.
Leadership for Social Change (LSC) exposes rising high school sophomores to seniors to the variety of ways social change and civic leaders respond to societal ruptures, with the current COVID-19 pandemic serving as this year's focal point. Inequalities in education, gaps in community health, food justice, public policy, and other topics will be among these.
The goal of the program is to give students the leadership skills and subject-matter knowledge they need to become change agents who can help society get through problems.
Reagan Presidential Leadership Program
Ronald Reagan's Presidential Leadership Program was established by the Reagan Foundation.The program allows high school students to participate in a week-long hands-on learning program event where they learn about making informed decisions, communicating with optimism, and forming purposeful opinions in creative and gratifying ways.
Our Leadership Action Plan curriculum enables students to design initiatives that have an effect on their neighborhoods. In addition to making deep friendships and having fun, participants will learn several principles of leadership!
In order to meet the participants' needs, they provide a range of program options. There are four different programs from which students can select:
day program
overnight camp
virtual program
middle school
SWENext High School Leadership Academy (SHLA)
The SWENext High School Leadership Academy (SHLA) is a dynamic online program that runs all year long and gives high school students interested in engineering and technology degrees the chance to develop their resilience and self-confidence.
It also offers numerous networking opportunities with peers, mentors, role models, and business professionals. There are five crucial core curriculum tracks in the program:
Leadership development
College Preparation
STEM pathway opportunities
Self-development
Diversity, equity, inclusion, and belonging
Pre-College Leadership Institute at Brown University
Brown Pre-College Programs are made to help high school students learn about the potential and obstacles of attending college. Without the stress of formal marks, you'll relish the adventure and responsibility that come with juggling difficult academics with rewarding social activities.
A wide range of global topics are covered during the two-week on-campus or four-week online experience, which is open to students in grades 9 through 12. Students also develop their problem-solving, public speaking, active listening, and collaborative leadership skills. Each course option will focus on a current subject, and students will select one from the available possibilities.
Discovery Leadership Summer Programs
Several colleges in the US, England, and Singapore collaborate with Summer Discovery to offer a range of leadership programs. Summer Discovery was established by the Musiker Family in 1966 as Musiker Student Tours. Through workshops and off-campus excursions, the practical curriculum will give students networking chances with industry executives as well as a solid understanding of leadership.
Yale's Young Global Scholars
The two-week virtual Yale Young Global Scholars program is open to students from more than 150 countries. It is one of the best leadership camps for high school students. Students have a wide range of alternatives to choose from, including innovations in science and technology, literature, philosophy, and culture, politics, law, and economics, as well as addressing global challenges, among many others.
The Yale Young Global Scholars (YYGS) program is a rigorous academic and leadership development program that challenges students academically and fosters the development of their leadership skills. It offers a variety of academic seminars and leadership development activities.
Leadership camps benefits
What are the leadership camp benefits? What purpose does the leadership camp serve? Leadership camps are a fantastic method to acquire practical management and leadership abilities that will be helpful throughout your life. Here is a list of the advantages of leadership camps:
Increase personal responsibility
A leadership camp is a terrific place to start if a kid or teen wants to learn how to be responsible without adult guidance and interference. The skills of adhering to a daily routine, choosing activities, and accepting accountability are all taught to campers.
In essence, middle school and high school campers gain self-reliance, a skill every parent should want for their child. The emphasis is always on personal accountability, especially at leadership camps.
Coach, lead, and follow
Taking charge of others requires looking at everyone's strengths and weaknesses and knowing how to delegate, motivate, and organize. Of course, campers are guided and mentored by adult camp counselors and staff. Leadership camps are a fantastic method to acquire practical management and leadership abilities that will be helpful throughout your life. Direction, leadership, delegation, management, inspiration, and teamwork are all essential management-level and real-world abilities.
Develop communication skills
In general, leadership camps call on campers to speak out, exchange ideas, present, and interact with others. Some leadership camps also incorporate written and verbal exercises into the daily activities to help participants advance and strengthen their communication abilities. Campers learn how to say what they think, feel, and decide so they can fully take part in camp activities.
Resolve conflicts
Camp is a terrific place for kids and teenagers to learn how to get along with others and how to resolve conflicts. Especially at summer camps situated on boarding school campuses, children typically travel from diverse regions across the country and even abroad.
Campers are exposed to various socioeconomic, religious, and cultural backgrounds. The capacity to adapt, comprehend different viewpoints and value priorities other than one's own is required when living with a roommate and participating in activities in groups. This is why it's important to enroll to the best leadership camps for high school students.
Create goals
Leadership camps, in particular, push campers to work hard, be aspirational and set their own personal objectives. Many leadership camps provide a variety of activities with built-in objectives, such as finishing a physical obstacle course, drills, or certain hands-on projects.
These practical learning opportunities help campers establish their own and their group's goals, establish their priorities, and develop their decision-making skills. The cultivation of a mindset that encourages this kind of goal-oriented thinking is a specialty of leadership camps.
Motivate oneself and others.
Teenagers in particular have a tendency to lose their sense of purpose and direction when they lack motivation. The camp experience is lively and engaging because campers learn both how to push themselves and how to motivate others to do and attempt new things.
By teaching children healthy habits, they are more likely to get out of their comfort zones, put down their phones, stick to their schedules, keep themselves clean and eat well, and do a variety of activities every day.
Solve difficulties
By the time a child is in middle or high school, it is increasingly crucial that they learn how to handle problems on their own. Making decisions, addressing problems, and working on numerous tasks and activities are all necessary for a leadership camp. Even electives in highly specialized fields of interest, like cyber security, aircraft, or ESOL, are included at some leadership camps. These mental exercises require a lot of focus, as well as the ability to analyze and solve problems, which help to build executive function skills.
Develop confidence
No kid or adolescent is too young or too old to benefit from having more confidence. Leadership camps assist in developing self-worth, self-esteem, stress management skills, and other abilities that result in a more positive self-view. Children and teenagers in today's environment frequently suffer from worry and tension because they haven't had the kinds of experiences that develop tenacity and perseverance.
The opportunity to shine, stand out, take command, and display one's skills and talents can be provided by leadership camps for both individuals and groups. All of this promotes high levels of confidence and self-esteem.
Select and develop friendships
One of the key components of leadership summer camps is learning how to establish new friendships. These kinds of programs can sometimes foster the lifelong bonds of young people.
This is presumably a result of challenging oneself, creating objectives, taking the lead, and following, all of which tend to strengthen ties. Summer campers learn social skills, friendship skills, and whether to follow harmful group or individual influences when away from home.
Encourage emotional acuity
For young people, self-awareness and the capacity to deeply comprehend oneself and others are crucial, and leadership camps place a strong emphasis on all of these aspects. Daniel Goleman, an American psychologist who helped make the term popular, says that emotional intelligence is made up of five main parts: self-awareness, self-control, motivation, empathy, and social skills.
To ensure that its graduates will succeed, leadership camps for high school students enhance students' abilities, ethics, leadership, diversity, networking, and a whole lot more. AdmissionSight is available if you require additional guidance.
We at AdmissionSight have a track record of successfully assisting several students with their leadership development and other college admissions-related activities. To learn more about what we do and how we may help you specifically, please don't hesitate to contact us today.