Cornell Academic Calendar
Does Cornell Use Semesters Or Quarters?
Does Cornell use semesters or quarters? The Cornell academic calendar is made up of two semesters, each of which includes a final test week: the fall semester and the spring semester. The length of each semester must be at least 14 weeks, while the combined length of autumn and spring semesters must be at least 30 weeks. Fall, winter intersession, spring, and summer are among the instructional seasons or terms. Variable-length, short-session courses are offered during every academic term and have the same number of total contact hours as a typical semester.
The academic year is defined by the university's rules as the roughly nine-month period starting two working days before registration for the fall term and concluding on the final day of final exams for the spring term. The time between the final day of one academic year and the start of the next is known as the summer period. Because classes fulfill the same number of contact hours as in the typical fall or spring semester, summer courses are fully credited.
Cornell Academic Calendar for 2022-2023
Fall 2022
| | |
| --- | --- |
| Date | Event |
| August 22 | Fall Term Instruction begins |
| September 5 | Labor Day holiday |
| October 8 | Fall Break begins |
| October 10 | Indigenous Peoples' Day |
| October 12 | Fall Term Instruction resumes |
| November 11 | Veterans Day |
| November 23 | Thanksgiving Break begins |
| November 28 | Instruction resumes |
| December 5 | Last day of classes |
| December 6-8 | Study period |
| December 9-17 | Scheduled exams |
| December 18 | December Recognition Ceremony |
| December 31 | December Degree date |
Winter Before
| | |
| --- | --- |
| Date | Event |
| January 3 | Winter Session classes begin |
| January 20 | Winter Session classes end |
Spring 2023
| | |
| --- | --- |
| Date | Event |
| January 16 | Martin Luther King, Jr. Day holiday |
| January 23 | Spring Term Instruction begins |
| February 25 | February Break begins |
| March 1 | Instruction resumes |
| April 1 | Spring Break begins |
| April 10 | Instruction resumes |
| May 9 | Last day of Spring Term classes |
| May 13-20 | Scheduled exams |
| May 21-25 | Senior Days |
| May 26-28 | University Commencement Weekend |
Summer 2023
| | |
| --- | --- |
| Date | Event |
| June 12 | 8-week Summer Session Instruction begins |
| June 26 | The 6-Week Summer Session begins |
| August 7-8 | 6-Week and 8-Week Summer Sessions final exams |
| August 31 | August Degree date |
How many classes can you take in a semester at Cornell?
Before arriving at school, new first-year students pre-enroll in courses throughout the summer. They attend briefings and other informational events during August orientation, meet with their faculty advisers and advising deans, and, if necessary, modify their schedules.
Up to 22 credits may be chosen and scheduled by continuing students during the semester before the semester in which the courses will be taken. Students who don't pre-enroll during the allotted time must wait until the start of the semester in the Cornell academic calendar. Students organize their plans and talk through long-term objectives with their faculty mentors before enrolling in courses. Additionally, all students are welcome to speak with an advising dean in the Office of Undergraduate Admissions and Advising about their intentions and programs.
Now, how many classes can you take in a semester at Cornell? Students typically take four courses during each of the six semesters and five courses during each of the two semesters to fulfill the 34-course requirement. Students must take an average of 15 credits per semester to fulfill the 120-credit requirement. (Note that taking AP courses or earning summer credits may lower the typical number of courses and credits needed per semester.)
Minimum Credits Required Per Semester
If a student must carry fewer than 12 credits for compelling personal or academic reasons, they should speak with their faculty adviser and an advising dean to retain good academic standing as a full-time student. After the first semester, authorization is only granted on a petition and only in exceptional situations.
Maximum Number Of Semester Credits
Students in their first semester and those whose GPA from the previous semester was below 3.0 must petition to enroll in more than 18 credits; otherwise, if they are in good academic standing and their previous semester's average was 3.0 or better, they may enroll in up to 22 courses. Without the approval of the Committee on Academic Records of the college faculty, no more than 22 credits may be taken in a typical semester.
Depending on their previous semester's GPA, students who do not acquire the committee's clearance for extra credits may only apply 18 or 22 credits toward their degree for that semester. The maximum number of credits that summer course participants may obtain in a single summer is 12.
What Is the Application Deadline For Cornell?
Now that you have an idea about the Cornell academic calendar, make sure you have completed the requirements listed in the first-year college and school admissions requirements. You can choose whether to apply for an early or regular decision. If Cornell is your top choice, you might want to think about applying early. Applications for early decision are evaluated in the fall, and Cornell will let you know of its decision by mid-December. Below is a detailed timeline to answer the query "What is the application deadline for Cornell?"
Timeline for First-Year Student Admissions
Early Decision
| | |
| --- | --- |
| Send in all the necessary application materials (application mailing instructions). | November 1 |
| Applications for financial aid are due for international students. | November 1 |
| Deadline for U.S. citizens and qualified non-citizens to submit their financial assistance applications. | November 21 |
| Architecture and art portfolio and interview deadline | Check Deadline |
| College of Human Ecology design supplements due (for those applying to DEA and FD&M). | Check Deadline |
| Financial aid awards and admission decisions are released. | Mid-December |
Regular Decision
| | |
| --- | --- |
| Send in all the necessary application materials (application mailing instructions). | January 2 |
| Applications for financial aid are due for international students. | January 2 |
| Deadline for U.S. citizens and qualified non-citizens to submit their financial assistance applications. | February 15 |
| Architecture and art portfolio and interview deadline | Check Deadline |
| College of Human Ecology design supplements due (for those applying to DEA and FD&M). | Check Deadline |
| Financial aid awards and admission decisions are released. | Early April |
| Reply to offer of admission | May 1 |
What Are the Big Social Events At Cornell?
Being a part of a tradition-rich culture, whether serious or playful, strengthens Cornell's identity and community. You might be wondering "What are the big social events at Cornell?" Here are some popular customs that Cornell students look forward to aside from the events in the Cornell academic calendar.
The Big Red Bear
Burt Green Wilder, Cornell's first biology professor (and a colorful figure who had served as a surgeon in the Civil War), was the owner of the school's original mascot, a brown bear. Class of 1874 graduate John Henry Comstock put on wrestling exhibitions with the monster. Early football games included the bear, and he still makes an appearance today at football and hockey games as well as other campus activities (like Cornell Days!). More recently, Mrs. Bear has joined him.
Homecoming
Homecoming alumni visit the campus to support Cornell football players as they compete against the visiting team, remember the good ol' days (as you will, one day), and support their alma mater.
Theatrical Traditions
Since the 1890s at least, when Cornell's theater club, Masque, staged melodramas in drag in the downtown Wilgus Opera House, theatrical productions have been a favorite among locals. Each year, the Department of Performing and Media Arts at Cornell produces a wide range of plays in many theatrical genres.
The Chimes
The Cornell chimes have been ringing over the campus ever since they were first played on the day the university opened in 1868. Each day's concerts begin with "Cornell Changes," also known as "The Jennie McGraw Rag," which honors the benefactor of the original chimes.
Dragon Day
This yearly spring parade, which Willard Straight, an architecture student, started in 1901, depicts the long-standing rivalry between engineering and architecture students. A multistory dragon constructed by first-year architects is carried in a march from Sibley Hall to the Engineering Quad, then to the Arts Quad, where it is burned to ashes in a magnificent bonfire (today's event concludes with the ceremonial killing of the dragon).
First-Years on the Field
At the homecoming football game, first-year students flood the field while the halfbacks, coaches, and tuba players run for their lives.
Seniors on the Field
Seniors crowd the field during Cornell's final home game of the year to demonstrate their fervent support for the gridders.
Lynah Faithful
Participate with the student mob supporting the men's ice hockey team at Lynah Rink.
Slope Day
To celebrate the completion of spring semester classes, check out the music and get some food on Libe Slope! Big Gigantic (2017), Walk the Moon (2016), Chance the Rapper (2015), Ludacris (2014), Kendrick Lamar (2013), Taio Cruz (2012), Nelly (2011), and Drake were previous Slope Day headliners (2010).
What Is It Like Being At Cornell?
What is it like being at Cornell? Cornell is a multicultural community of academics with members who live, work, and study all around the globe. The institution is committed to advancing knowledge for the benefit of society, a goal founded in its status as a private, endowed research university and New York State's land-grant school. Let's learn a bit more about the Cornell student life below.
Location
The main campus of Cornell is in Ithaca, New York, where undergraduate programs are offered. With Cornell perched above the 38-mile-long Cayuga Lake, Ithaca is situated in the Finger Lakes. Students enjoy using the neighboring swimming holes and hiking trails in the State Parks because it is a gorgeous places.
Views of the city and Cayuga Lake may be seen from the East Hill campus. The academic buildings and laboratories are housed on the university's Central Campus, whereas the majority of the living halls are found on its West Campus.
The vast campus is more than two thousand acres in size, and it features some genuinely amazing buildings. Architectural designs can be college gothic, Victorian, or modernist. Built in 1874, Sage Chapel is a non-denominational chapel with a plain front and a lavishly adorned inside.
Housing
As a first-year student, you'll live on North Campus in residence halls and program houses with more than 3,000 other new Cornellians. You select your preferred room type and decide whether you want to live in a residence hall or a program house.
The staff will choose your residence hall based on your preferences. Most students who apply for accommodation do not already have a roommate, but you can select a specific roommate.
First-year and transfer students who enroll full-time in the Ithaca campus beginning in the autumn of 2022 are obliged to live on campus through the spring semester of their second academic year. The residency requirement will not apply to transfer students who attended their prior school for two years while living on campus or who are matriculating as juniors or seniors.
Academics
More than 4,000 different course options are available at Cornell University. The eight universities provide more than 120 different minor options in addition to approximately 80 separate majors. The annual undergraduate enrollment at Cornell University is above 15,000, and there are nine students for every faculty member. Only approximately a third of its courses have classes with more than fifty students, while most of its classes have fewer than twenty students each.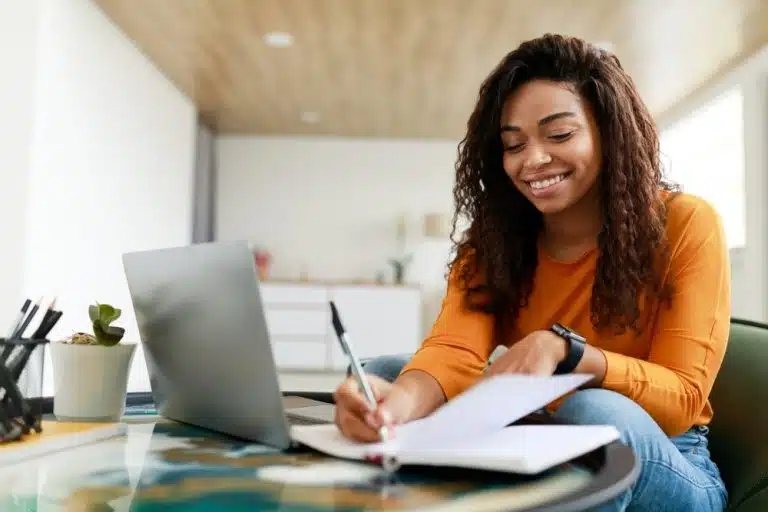 Consider Cornell University if you're a student thinking about a career in architecture. Many people believe that their Bachelor of Architecture program is the greatest in the nation. Apply to Cornell APP: College of Architecture, Art, and Planning.
One of the top 10 engineering programs in the nation is Cornell Engineering. The Ivy League's biggest and best engineering program is this one. Engineering is the most popular major at Cornell, with over 15% of undergraduates choosing this path. Cornell Engineering is the first engineering school of its size to achieve gender parity, with half of its undergraduate engineering students being female.
The College of Agriculture and Life Sciences at Cornell University provides graduate degrees in more than 30 different fields of study in addition to 22 undergraduate majors and over 40 minors. Their multidisciplinary approach helps students get ready to use their knowledge in the real world. Horticulture, Microbial Science, Nutrition and Health, Plant Breeding, and Soil Science are among the undergraduate programs offered in Agricultural Sciences, Animal Science, Biological Engineering, Community Food Systems, Entomology, Food and Agricultural Business, and Soil Science.
Student Clubs and Activities
Cornell University offers more than 1200 active student clubs in addition to a sizable, gorgeous campus. Dance groups, bakers, brewers, gamers, and of course organizations with an academic or professional focus are all examples of student organizations. Both the Model UN squad and the Cornell University Mock Trial Association are among the top in the country. Both student clubs and the recently established David M. Einhorn Center for Community Engagement offer a wealth of service possibilities.
The Einhorn Center provides courses, seminars, advice, and even grants for charitable endeavors. The Cornell Elderly Partnership, Cornell Hunger Relief, and Cornell Deaf Awareness Project are examples of well-established initiatives. Additionally, there are chances to mentor and tutor younger pupils.
Approximately one-third of Cornell students participate in Greek life, which has a significant impact on the extracurricular scene.
Students that enjoy being active and being outside should consider Cornell University. One of the biggest outdoor education programs in the nation is offered there. The Outdoor Odyssey program allows participants to paddle and hike through the Adirondacks. Students can climb the university's 8,000-square-foot climbing wall in bad weather.
Athletics
There are 37 varsity athletic teams at Cornell, but men's ice hockey is by far the most well-known and favored. The Big Red participates in the Ivy League, the 12-team ECAC, and NCAA Division I. They are the only team to have done so, and they have won two NCAA national championships. Additionally, Cornell has 24 Ivy League championships, second only to Harvard, and 12 ECAC championships (25 times).
If varsity sports aren't your thing, Cornell has created a vast network of other opportunities for students. Each academic year, Cornell provides more than 30 leagues and competitions for athletes of all ability levels.
Cornell's academic calendar shows the rigorous academic environment in the institution. On top of that, Cornell students have active extracurricular participation to balance their college life. However, admission to Cornell is not easy. Tens of thousands of qualified applicants are turned down by Cornell. If enrolling at Cornell is something you want to do, you should start making plans to go there as soon as you can.
Do well in all your high school courses and invest the time necessary to get the best ACT or SAT score. Utilize the opportunities offered by your high school and community while writing the most compelling essay you can. Also, ask for the professional help from experts like AdmissionSight. We have more than 10 years of experience in college admissions. Book an initial consultation with AdmissionSight to start your journey to your dream school.