Dartmouth Music Program
Music is such a broad field, and job opportunities available to music majors are abundant. Naturally, the path that you choose professionally will be determined by the specific goals that you have for using your music degree. In order to acquire more knowledge and abilities, many students pursue a bachelor's degree in music at some of the most prestigious educational facilities, such as the one provided by the Dartmouth music program. This allows them to pursue careers as performing artists.
Some people make the decision that they wish to go into the field of music direction and conducting. Others gravitate toward the production side of the music industry, whether it be in sound or production engineering because they appreciate the technical aspects of music. These experts are employed at recording studios and are responsible for ensuring that the resulting sound is of high quality.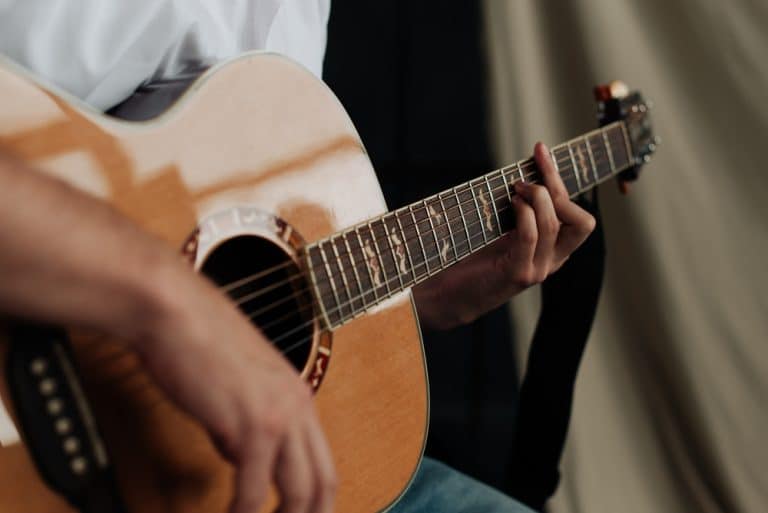 Of course, there are some people who love music so much that they want to pass on their enthusiasm to others, and so they opt to become music teachers at elementary schools, secondary schools, or even higher education. In this blog, you will learn more about the Dartmouth music program, and it will also cover some of the music groups that are currently active at Dartmouth College.
Does Dartmouth have a music program?
Does Dartmouth have a music program? Yes! The arts and artists thrive at Dartmouth, which is also a location where musical journeys can begin and take unexpected twists. Great resources, both human and institutional, are available to support creative activity.
The Department of Music at Dartmouth is known for its long history of brilliance as well as its willingness to take risks. The Dartmouth music program is at the forefront of the field because it is taught by a staff that includes internationally renowned composers, performers, conductors, music theorists, historians, musicologists, ethnomusicologists, and technological pioneers.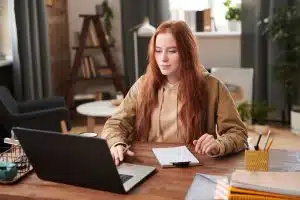 The members of the music faculty take great pleasure in getting to know the students who enroll in their classes, regardless of whether or not those individuals go on to major or minor in music.
The Dartmouth music program provides students with a wide variety of study options as well as a wide variety of musical styles from which to choose. Concerts, festivals, colloquia, and masterclasses hosted by Dartmouth's Department of Music bring together students, faculty, and artists-in-residence in a variety of roles, including performers, composers, conductors, curators, and producers.
The curriculum features a broad range of classroom courses as well as diverse opportunities for performance studies with top-notch professionals.
Students are not required to be majoring or minoring in music in order to take part in the ensembles offered by the Hopkins Center or to take lessons through the Individual Instruction Program offered by the music department.
What is the Dartmouth music program like?
While it is possible to switch your major with relative ease at the majority of universities, Dartmouth takes this concept to an altogether new level. Students at Dartmouth wait until their fifth term in residence, which is often during their sophomore winter, to declare their majors, in contrast to students at other institutions, where they do so during their first year. Despite the fact that there is still a lot of time for me to make a decision regarding your major, you are undoubtedly thinking, "Hmm, going to Dartmouth for music? What is the Dartmouth music program like?"
At Dartmouth, students who want to major in music are required to take ten classes, including those in creative practice, performance, and musical engagement, as well as the music proseminar. The fact that students are required to take a total of 35 credits every year makes it exceptionally simple for them to earn a double major at Dartmouth. You might, on the other hand, aim to only major in music and then pursue a minor in music later on in order to increase the number of music classes you take.
There are a lot of different directions you can take with your musical education if you are unsure of what you want to specialize in. The Dartmouth music program will prepare you for a career in academia as a teacher, in the film industry as a composer, or in the field of musicology.
Students have the opportunity to earn credit for private lessons as well as participation in ensembles led by members of the teaching department. The majority of music majors focus their efforts mostly on developing their skills in this area of the performative aspect.
The study of musical theories and histories, as well as the connection of music with other fields, are components of the curriculum for classes that include critical engagement. Classes on creative practice can cover everything from learning music theory to composing your own music from scratch.
In addition, the music department provides access to two distinct study-abroad opportunities. The majority of students participate in the program that is based in Vienna, while the other one is in London. In addition, the majority of students who concentrate on music also earn a degree in another field, which frequently serves as a supplement to their musical training.
What are the various Dartmouth music groups?
So, what are the various Dartmouth music groups? In the fields of choral music, jazz, gospel, pop, symphonic music, wind band music, and contemporary dance, Dartmouth students have the opportunity to work with outstanding professionals through participation in one of Dartmouth's eight dynamic performing groups, which is led by superb professional artists.
Students from the Dartmouth music program and many different parts of campus work together under the guidance of resident and visiting artists to acquire repertoire that is both vital and significant. They produce new works, work together with different ensembles, and perform with exceptional local and visiting performers. Here are the following music groups guided by the Dartmouth music program.
Coast Jazz Orchestra
The Coast Jazz Ensemble at Dartmouth College is a musical collective whose primary focus is to bring jazz, Black American music, and creative music to audiences in the Upper Valley and beyond. The Coast is an organization that is dedicated to becoming a community that is oriented toward the growth of joy and aural expression.
They do this by working with a wide array of jazz performers, styles, and time periods. Whether they are performing traditional tunes for big bands or more modern compositions, the Coast always manages to incorporate elements of both the past and the present into each and every note.
The ensemble has played host to a wide range of guest artists over the course of its illustrious career, including jazz greats such as Max Roach, Dexter Gordon, and Clark Terry; pioneers of the avant-garde such as Sun Ra, Don Cherry, and Lester Bowie; and masters of Latin jazz such as Eddie Palmieri, Jerry Gonzales, and Andy Gonzales.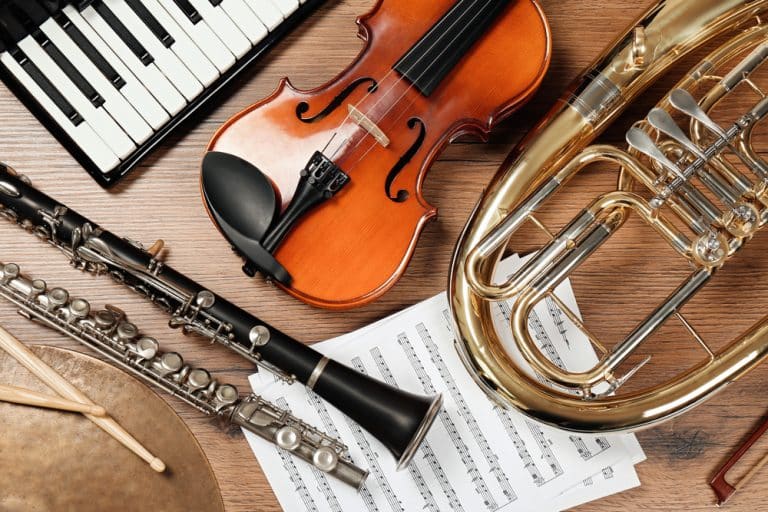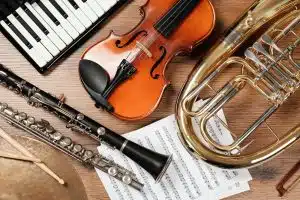 This legacy is being carried on with appearances by some of the most well-known figures active in the contemporary creative music scene, such as Nicole Mitchell, Kris Davis, and Mary Halvorson.
The repertoire of The Coast draws not only from the most famous pieces of large band music but also from the more general annals of the history of improvisational music. The works of composers such as Billy Strayhorn, Mary Lou Williams, and Thad Jones, as well as the results of the ensemble's frequent collaborations with renowned contemporary performers and up-and-coming talents, are typically featured prominently at the performances that it performs.
Every spring, the Coast's reach expands even further thanks to an eclectic "senior feature" repertoire that is chosen by the members who are graduating from the organization. No matter the composition, the Coast's singular, and audacious character shows through, drawing inspiration simultaneously from Duke Ellington and Anthony Braxton, as well as a little bit from everything in between and beyond.
Dartmouth Symphony Orchestra
The Dartmouth Symphony Orchestra (DSO) is developing a rising regional reputation for distinction in performing and programming, thanks in large part to its extensive repertoire, student soloists, and houses that are consistently sold out.
The Dartmouth Symphony Orchestra (DSO) is the resident orchestra of the Hopkins Center at Dartmouth College. Its dynamic performances have made it a major hit with music lovers in the surrounding area, who appreciate not having to travel to the city to enjoy an evening at a symphony of high quality.
The DSO, which is led by Filippo Ciabatti and is committed to performing traditional pieces from the symphonic repertoire, in addition to featuring a few works that are off the beaten path, is one of the most prestigious orchestras in the world.
Dartmouth College Glee Club
The Dartmouth College Glee Club is a prominent group of roughly forty choral singers that has a long and illustrious tradition in both the musical and collegiate worlds. The repertory of the club is constantly expanding, and it already encompasses five centuries' worth of music. This repertoire includes many of the masterworks of choral-orchestral literature, as well as acapella pieces and the cherished songs of Dartmouth College.
Recent performances have included works by Debussy and Ravel's Trois Chansons, as well as Brahms's Zigeunerlieder Op. 103, Rossini's Petite Messe Solennelle, and Vivaldi's Gloria in D Major, RV 589; David Lang's I Lie; Five English Folk Songs arranged by Ralph Vaughan Williams; and Old American Songs arranged by Aaron Copland.
The Glee Club at Dartmouth College takes great satisfaction in the important role it has played throughout the institution's history. Traditional school songs are performed at Dartmouth events like homecoming and graduation, while a more eclectic repertoire is shown during the choir's termly performances. The choir was founded in the 1800s and has kept strong ties to the Dartmouth music program community ever since.
The Glee Club would like to extend its tradition of musical brilliance into the future and extends a warm welcome to all students who are interested in trying out for the group during the school year 2022-2023.
Handel Society
The Handel Society of Dartmouth College is the oldest student, faculty, staff, and community group in the United States dedicated to the performance of choral-orchestral major works. This distinction was bestowed on the Handel Society by the Guinness Book of World Records. The Society was established in 1807 by members of the Dartmouth faculty as well as students with the goal of "advancing the cause of pure and authentic religious music."
This oratorio organization brings together up to one hundred vocalists from Dartmouth and the surrounding Upper Valley community for each of its two annual performances. In addition, the Society works with professional instrumentalists and soloists to enhance the quality of the music.
The ensemble presents an amazing variety of musical compositions, ranging from time-honored classics to breathtaking works of contemporary music and newly commissioned pieces.
The Society goes on frequent travels both domestically and internationally, giving performances in prestigious venues and cathedrals all across Europe. The Society performs on a regular basis, in addition to the performances that are already scheduled, at outreach events held throughout the Upper Valley. These events include performances for audiences in schools, community organizations, and assisted living institutions.
Wind Ensemble
The Dartmouth College Wind Ensemble (DCWE), which consists of 45 members and is selected through an audition process, plays a wide variety of music from the late 19th-, 20th-, and 21st-century wind-ensemble repertoire.
Sharing music with the community and communities beyond the campus through concertizing, small and large outreach projects and performances, and charitable endeavors that bring the gift of music and music-making to all who welcome it. The DCWE serves as a melting pot for the residents of the Upper Valley as well as the students of the Dartmouth music program.
Marching Band
The Dartmouth College Marching Band celebrates the uniquely Ivy League tradition of "scatter bands," in which the band marches onto the field and then "scatters" into formations while a member reads from a student-written script. The Dartmouth College Marching Band is the oldest marching band in the Ivy League. Numerous athletic competitions at Dartmouth, including football, basketball, hockey, and rugby, all feature the band as an essential component.
Every home football game that is played in the fall is kicked off by the DCMB with a procession through Hanover, concerts at alumni gatherings, a pre-game field show, and a performance of the national anthem and the school's fight song. The band is responsible for keeping the crowd energized during the games by playing music in the stands and then performing on the field once more during halftime.
If Dartmouth prevailed in the game, the post-match celebration would continue with a procession to the Dartmouth Co-op and a march through the library while school fight songs were being played. The DC Municipal Band continues to serve as the Pep Band throughout the winter months, performing at basketball and hockey events.
Gospel Choir
Students and members of the Dartmouth College Gospel Choir community who sing together to share global messages of faith, love, and inspiration come from a wide variety of cultural and religious backgrounds.
This fall, rehearsals will take place at Faulkner Hall on Thursday evenings from 8:00 pm until 10:00 pm. The first practice will be an open rehearsal, which means that it will be attended by everyone who is interested in joining the choir.
Want to learn more about the Dartmouth music program? You've come to the right place. At AdmissionSight, we have over 10 years of experience guiding students through the competitive admissions process.
AdmissionSight can help you put your best foot forward when applying to college. Contact us today for more information on our services.