What Is It Like to Attend Dartmouth?
How is college life at Dartmouth?
How would you describe the atmosphere of college life at Dartmouth? The environment of the campus depicts "What is it like to attend Dartmouth?". The following is a breakdown of some of the things that students might anticipate from their time spent in college:
Student Groups and Activities
Dartmouth provides a plethora of opportunities for students to participate in a variety of organizations and events, allowing them to pursue a long-standing interest, find a new one, interact with others, or investigate alternative career paths.
One of the most common complaints among Dartmouth students is that there is not enough time in the day to participate in all of the available events and activities.
The Outdoor Programs Office (OPO) is committed to assisting in the development of opportunities for members of the Dartmouth community to investigate and appreciate the breathtaking natural scenery of New England both during their time spent at Dartmouth and after they graduate.
Sports and Recreation
Dartmouth provides a wealth of options for athletes of all skill levels and levels of interest, from those who follow sports casually to those who dream of competing in the Olympics.
There is never a shortage of new activities to try out thanks to the Upper Valley's spectacular outdoor settings and its cutting-edge infrastructure for those activities.
It should come as no surprise that 75 percent of the student body is participating in some sort of athletic activity.
The following is a rundown of the events, which include everything from practicing fly-casting on the Green to competing in downhill races at the Skiway:
1. Varsity Sports
Dartmouth Big Green is well-known all over the world since they are a member of the prestigious Ivy League. In this league, athletes compete against a collection of the nation's oldest colleges. Dartmouth is home to 35 varsity sports teams in Division I.
2. Club Sports
The 33 club sports teams at Dartmouth range from those that compete at a national level to those that are more recreational or casual.
These student-run squads play against other universities in the region in a variety of sports and disciplines, ranging from water polo to tae kwon do.
3. Intramural Sports
Students form teams and compete against one another in a wide variety of sports. Each sport features a unique skill-based bracket to ensure that the games are played to a high standard of difficulty.
4. Physical Education
Students have various opportunities to engage in physical activity and earn credit if they take physical education classes.
Undergraduate students and teachers alike lead Physical Education experiences on things that they are enthusiastic about, ranging from dance to martial arts to yoga and skiing.
5. Facilities for Athletic Activities
The athletics and recreation facilities that Dartmouth has to offer are of the highest possible quality and number.
Students have access to the best tools available to help them attain their full potential and become the best in their field as a result of recent investments totaling more than $94 million in cutting-edge facilities.
Housing and Dining
Almost the majority of Dartmouth's students choose to make their homes on campus, be it in one of the school's residential halls, living-learning communities, affinity houses, or Greek organizations.
On-campus housing is a popular choice even after the first year has passed when it is no longer needed because of its stunning design, maintenance, convenience to classes and libraries, food and friends, and gorgeous landscaping.
Whether they are centuries old or brand new, residential halls foster the communication of ideas and the development of friendships among students.
Being in close quarters increases the likelihood of having chance meetings, which, when fueled by shared experiences, can blossom into meaningful connections. This behavior is prevalent among students enrolled in their first year.
On the other hand, the Dartmouth dining experience offers an equally diverse range of options. There is a wide variety of food available on campus, from stir-fry and smoothies to specialty burgers serve in the dining hall.
Service
Students and professors at Dartmouth University are actively making a significant difference in places of need all throughout the world, from unfamiliar neighborhoods in Hanover to foreign countries.
Service is one of Dartmouth's defining aspects, giving an avenue for students to employ their invention and creativity for the greater good.
The student body at Dartmouth is incredibly passionate about its work. The College provides a number of one-of-a-kind services that make it much simpler than ever before for students to participate in community service and get the priceless experience and skills that come with it.
Sustainability
Students gain a quick understanding of the significance of environmental stewardship due to the presence of the oldest collegiate excursion club in the world as well as woodland estates that extend thousands of acres across the state of New Hampshire.
When students are prepared to depart on their first-year trips, they are introduced to Dartmouth's commitment to sustainability for the first time. On these trips, any food scraps that are not completely consumed are composted.
When students go on activities that take them outside, whether it be hiking, canoeing, fishing, or even cabin camping, they start to get a better sense of how closely connected Dartmouth is to the natural world.
At first, this can be a new experience for some pupils, but eventually, it will just be something that they do every day.
Student Resources
Student life at Dartmouth is supported in a variety of ways because the university strives to make sure that its students reach their full potential as individuals. These resources are always available to students and can be accessed at any time during the school year.
What are students like at Dartmouth?
How would you describe the typical Dartmouth student? The high caliber and varied backgrounds of the students at Dartmouth have the potential to motivate a large number of individuals. The student body at Dartmouth is, as a whole, comprised of individuals who are vibrant, inquisitive, values-driven, and diverse in a wide sense.
Dartmouth graduates have gone on to become leaders in a variety of fields, including government, business, and the not-for-profit sector which greatly depicts "What is it like to attend Dartmouth?". These individuals exhibit characteristics that distinguish them from others in the wider world.
The ability to traverse risky professions such as politics and the entertainment industry requires qualities such as ethical leadership, diligence, varied intelligence, inventiveness, moral courage, and street smarts which most students at Dartmouth embodied.
What is the vibe of Dartmouth?
What is the general atmosphere like at Dartmouth? Because it strikes a balance between the local and the global, the friendly and the efficient, and the informal and the smart, Hanover is consistently ranked as one of the greatest places to live in the United States.
Right outside Dartmouth's front door is the beating heart of Hanover. The vibrant cultural life and a strong sense of community at the college both contribute to and are contributed to by the town and the surrounding region that defines "What is it like to attend Dartmouth?" in general.
The Dartmouth campus, situated on traditional, unceded Abenaki homelands, is renowned worldwide for its mountain vistas, towering pines, and pastoral setting in the deep green Upper Connecticut River Valley.
The campus has been consistently ranked as one of the most beautiful college campuses in the United States. It's true that the natural beauty of the area contributes a large dimension to the strong feeling of place that the community possesses, but it's not the only thing that gives this campus its vibrant color and energy.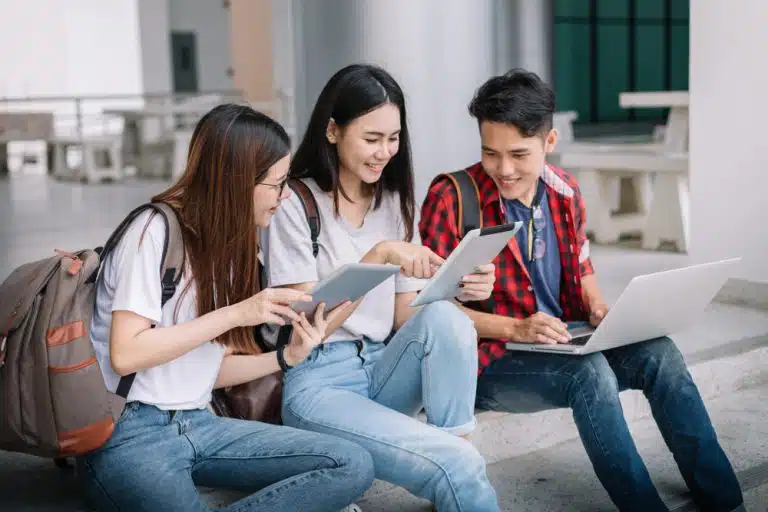 The campus in and of itself is rather picturesque. The personal touch as well as the closely knit intellectual environment of a small liberal arts institution may be found at Dartmouth, despite the fact that it possesses all of the resources of a top-tier research university. Simply a beautiful location packed with extraordinary possibilities.
One of the many wonderful natural resources that we have here at Dartmouth is our diverse student body. It serves as the groundwork for the educational experience and is an essential component of the atmosphere on campus.
Dartmouth has devised a number of different programs and projects to assist in transforming that extraordinary diversity into creative partnerships, friendships that will last a lifetime, and global networks. They are quite pleased with these efforts and their long-lasting impact on the children who took part in them.
We at AdmissionSight, hope that the information provided above about "What is it like to attend Dartmouth?" will be helpful to you. But, should you need more, we got you covered.
With over a decade of experience, AdmissionSight can help and provide you with all the information you need to go to the school of your dreams. Contact us at your earliest convenience.