Duke Athletics: The Tradition, Excellence, and Impact on Student Life
In the heart of Durham, North Carolina, where Gothic architecture melds seamlessly with the rhythm of modern academia, stands a powerhouse of athletic prowess and academic excellence: Duke University. A storied institution that has left an indelible mark on the world of collegiate sports, Duke Athletics boasts a rich tapestry of tradition, resounding victories, and a unique sports culture that is as much a part of the university's identity as its renowned educational programs. This article aims to unravel the layers of Duke's athletic legacy, offering an in-depth exploration into the university's sports culture, the role it plays in shaping student life, and the impact it has had on the broader narrative of college athletics.
Brief Overview of Duke University
Founded in 1838, Duke University has steadily ascended the ranks of academia, but it is not just its academic prowess that commands attention.
Equally significant is the university's commitment to fostering a vibrant athletic culture. Nestled in the university's sprawling campus are state-of-the-art athletic facilities, home to the Duke Blue Devils, a name that resonates with echoes of hard-won games, nail-biting finishes, and an insatiable thirst for excellence.
The institution boasts a staggering number of varsity teams across diverse sports, each one a testament to the university's unwavering dedication to nurturing athletic talent and promoting sportsmanship.
Importance of Athletics in Duke's Culture and Identity
At Duke, athletics is more than a game. It's a tradition, a collective passion, and a way of life. The roar of the Cameron Crazies, the university's spirited student fan section, reverberates far beyond the confines of the Cameron Indoor Stadium, embodying the university's thriving sports culture.
This fervor transcends the realm of varsity sports, permeating the entire campus, influencing social events, and fostering a sense of camaraderie.
Each match is a unifying event, where the entire Duke community converges to cheer on their teams.
This enduring commitment to athletics has etched a deep-rooted love for sports into the very identity of Duke University, shaping its image as an institution where academic and athletic brilliance go hand in hand.
Target Audience
This exploration into the world of Duke Athletics is designed to resonate with senior high school students at the precipice of their college journey and current college students alike.
For those pondering their next academic move, this provides a glimpse into the thrilling world of Duke Athletics, its values, and its impact on student life.
Whether you're a student-athlete eyeing a college that balances sports and academics, a sports enthusiast looking for a college rich in tradition, or someone seeking an active and enriching college life, Duke's dynamic athletic environment is a factor worth considering.
The university's sports culture and achievements are a testament to its commitment to athletic excellence and an embodiment of the rich, diverse, and engaging student life that Duke offers.
What sports division is Duke?
In which athletic division does Duke University participate? Duke University is a member of the NCAA's Division I, the highest level of intercollegiate athletics sanctioned by the National Collegiate Athletic Association in the United States.
This classification underscores the university's commitment to maintaining a robust athletic program that competes at the highest level.
Atlantic Coast Conference (ACC)
The Blue Devils are also a prominent part of the Atlantic Coast Conference (ACC), one of the Power Five conferences.
The ACC comprises a group of exceptionally competitive universities in both athletics and academics.
Duke has been a member of the ACC since its establishment in 1953, and its teams compete in the conference across various sports, meeting the best the east coast has to offer.
Men's and Women's Sports
Duke University fields a number of teams across both men's and women's sports. The men's basketball team has been particularly successful, with multiple national championships to their name.
The women's teams have also had their share of success, with the women's golf and women's tennis teams clinching numerous ACC and NCAA championships.
Non-Revenue Sports
In addition to the more high-profile sports such as basketball and football, Duke is also committed to supporting a variety of non-revenue sports.
This includes sports like fencing, rowing, and cross country, which may not attract as much media attention, but are nonetheless an integral part of Duke's diverse athletic culture.
Student-Athlete Experience
Being a part of NCAA Division I and the ACC, Duke student-athletes compete at an elite level while also managing the rigors of academic life at a top-tier university.
This unique balance of athletics and academics is a cornerstone of the Duke student-athlete experience, providing them with opportunities to excel in both domains.
Compliance and Integrity
As a member of the NCAA's Division I, Duke is committed to upholding the highest standards of integrity and compliance with all NCAA regulations.
This includes rules related to recruitment, eligibility, academic performance, and more. Duke's commitment to these standards helps ensure that the university's athletic program remains competitive, fair, and in line with its core values.
Commitment to Excellence
Duke athletics' status as a Division I NCAA institution is a reflection of its unwavering commitment to excellence.
The university continually strives to provide its student-athletes with the best resources, coaching, and opportunities to succeed.
This commitment extends beyond athletics, with the university's holistic approach to student development fostering excellence in academics, personal growth, and career readiness.
What sports are Duke known for?
For which sports is Duke University most recognized? Duke University is renowned for a diverse range of sports, but there are a few that have particularly stood out due to the Blue Devils' success and the university's commitment to excellence in these areas.
Men's Basketball
Undoubtedly, Duke is most renowned for its men's basketball program. The team, under the guidance of celebrated coaches like Mike Krzyzewski, has earned multiple NCAA national championships and consistently ranks among the top teams in the country.
The program's success, combined with the raucous support of the Cameron Crazies, has made Duke synonymous with elite college basketball.
Women's Golf
The Duke women's golf team has also earned a reputation as a powerhouse, clinching numerous ACC and NCAA championships.
The program's consistent success is a testament to the university's commitment to fostering excellence in both men's and women's sports.
Men's Lacrosse
Duke's men's lacrosse team is another program that has made a significant mark on the national stage.
The team has secured multiple national titles and has a history of strong performances in the NCAA Tournament.
Duke's lacrosse program is known for its fierce competitiveness and the development of many players who've gone on to play professionally.
Women's Tennis
The Duke women's tennis team has consistently been a force to reckon with in the ACC and on the national stage.
The program's success includes multiple ACC championships and strong showings in the NCAA championships, highlighting the depth and talent present in the team.
Other Sports
While these sports may garner the most attention, it's important to note that Duke fields competitive teams in many other sports as well, including soccer, baseball, and track and field.
These teams have had their share of success and are a testament to the breadth and depth of Duke's athletic program.
Non-Revenue Sports
Duke athletics also prides itself on its commitment to non-revenue sports like rowing, fencing, and cross country.
While these sports may not receive the same level of media attention, they are an integral part of the university's athletic culture and have enjoyed their own successes at the conference and national levels.
What GPA do you need for Duke as an athlete?
What is the required grade point average for student-athletes at Duke University? Academic standards at Duke University are high, and this also extends to student-athletes.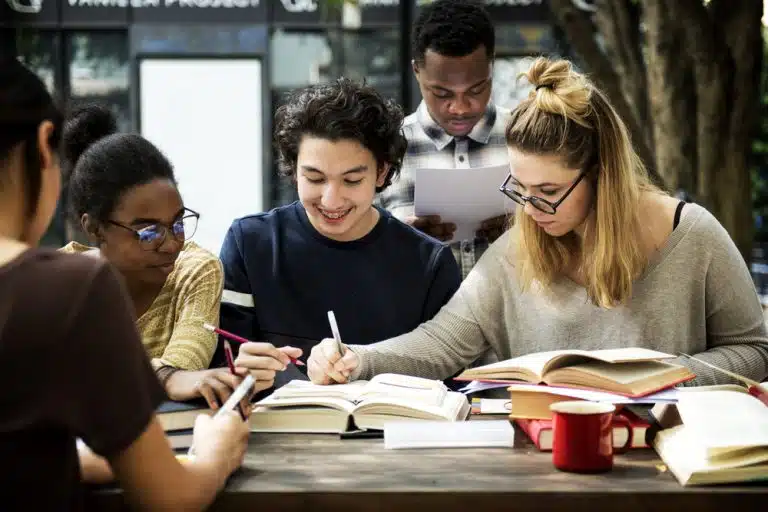 The admissions process takes into account a variety of factors, including GPA, and while the university does not have a definitive minimum GPA requirement, the expectation is that student-athletes will demonstrate strong academic potential.
Academic Rigor
While the specific GPA required can vary depending on a multitude of factors, prospective student-athletes typically have strong academic records.
The average GPA of admitted students at Duke is often in the range of 3.8 to 4.0 on a 4.0 scale, demonstrating the high level of academic achievement expected.
However, it's important to note that Duke takes a holistic approach to admissions, considering much more than just GPA.
Balancing Academics and Athletics
Being a student-athlete at Duke means excelling both in the sporting arena and in the classroom. The university provides resources and support to help student-athletes manage this balance, but the expectation remains that they will maintain high academic standards.
This is reflected in the team GPAs, with many of Duke's athletic teams regularly achieving collective GPAs above 3.0.
Holistic Admissions Process
As mentioned, while GPA is a crucial factor, Duke's admissions process is holistic. This means they also take into account other aspects like the strength of the high school curriculum, extracurricular activities, leadership roles, letters of recommendation, personal essays, and, of course, athletic ability.
For student-athletes, athletic talent and potential can be significant factor in the admissions process, but this does not overshadow the importance of academic performance.
NCAA Eligibility
Apart from Duke's own academic standards, student-athletes also need to meet the NCAA's eligibility criteria.
The NCAA has its own set of academic requirements that high school students must meet to be eligible to compete in Division I athletics.
These requirements include completion of certain core courses and achieving a minimum GPA in these courses.
Continual Academic Performance
Once admitted, student-athletes at Duke are expected to maintain good academic standing to continue their athletic participation.
Duke athletics, like all members of NCAA Division I, monitors the academic progress of its athletes to ensure they are on track to graduate.
Conclusion
From the chants of the Cameron Crazies to the victories etched in the annals of sports history, Duke Athletics encapsulates an unparalleled blend of tradition, excellence, and impact on student life.
The Blue Devils, time and time again, have not only raised trophies but also the standards of collegiate athletics, crafting a legacy that resonates far beyond the university's Gothic walls.
The fusion of academia and athletics at Duke University is not merely a coincidence but a conscious endeavor to mold well-rounded individuals who excel in every walk of life.
The narrative of Duke Athletics is an enduring testament to the university's commitment to creating an environment where sportsmanship is fostered, talent is nurtured, and excellence is a way of life.
Encouragement for Prospective Students
For those of you standing at the precipice of your college journey, Duke University presents a compelling proposition.
Suppose you dream of donning the Blue and White, experiencing the roar of the crowd at the Cameron Indoor Stadium, or being part of a community that values both academic and athletic excellence. In that case, Duke is the place to be.
The university's long-standing commitment to fostering a vibrant athletic culture alongside a rigorous academic environment creates a dynamic and enriching student experience.
So, as you ponder your future and consider the vast array of opportunities before you, remember that at Duke, you're not just choosing a university – you're choosing a tradition of excellence, a vibrant community, and a life-changing experience. Choose Duke, where champions are made, and dreams are realized.
Segue to AdmissionSight
At AdmissionSight, we believe that every student deserves the opportunity to attend the college of their choice. That's why we specialize in providing expert guidance and support to help you gain acceptance to your top-choice schools.
Our team of college admissions specialists has over a decade of experience assisting students just like you in achieving their goals. We cannot stress this enough; we have the knowledge and expertise to help you succeed.
At AdmissionSight, we pride ourselves on being the most trusted name in college admissions advice. Our success is measured by the success of our students, many of whom have gone on to attend the most prestigious colleges in the country.
Don't leave your future to chance. Contact AdmissionSight today to schedule a free consultation and take the first step towards achieving your dreams. With our expert guidance and support, anything is possible.