Exploring Clubs at Duke: A Guide for Aspiring College Students
Established in 1838, Duke is renowned for its rigorous academics, world-class faculty, and cutting-edge research facilities. Duke consistently ranks among the top universities in the United States and worldwide. With 400 clubs and organizations catering to a wide range of interests, Duke offers students an unparalleled college experience.
What is the importance of clubs at Duke?
To begin with, what is the significance of clubs at Duke? The importance of clubs at Duke University cannot be overstated, as they play a crucial role in enriching students' overall college experience.
Clubs and organizations at Duke offer numerous benefits, including:
Personal and professional development: Joining clubs provides opportunities for students to develop new skills, explore their passions, and gain hands-on experience in various fields, all of which contribute to their personal and professional growth.
Networking and community building: Clubs bring together students with shared interests, fostering a sense of belonging and camaraderie. Additionally, they offer valuable networking opportunities, connecting students with alumni, faculty, and professionals within their fields of interest.
Leadership and teamwork: Participating in clubs allows students to take on leadership roles and work collaboratively with their peers, helping them develop essential teamwork and communication skills that will serve them well in their future careers.
Balance and well-being: Engaging in extracurricular activities helps students maintain a healthy balance between academics and personal interests. Clubs can provide stress relief, promote physical fitness, and contribute to students' overall well-being.
Social impact and civic engagement: Many clubs at Duke focus on community service, social activism, and civic engagement, enabling students to make a meaningful impact on the world around them while raising awareness of important issues.
In summary, clubs at Duke University play a vital role in fostering personal and professional growth, building community, and enhancing the college experience for students. By participating in clubs, students can make the most of their time at Duke, forming lasting friendships, honing their skills, and contributing to a positive campus culture.
What are the types of clubs at Duke?
What are the different kinds of clubs at Duke? At Duke University, students can choose from a diverse array of clubs and organizations that cater to various interests and passions.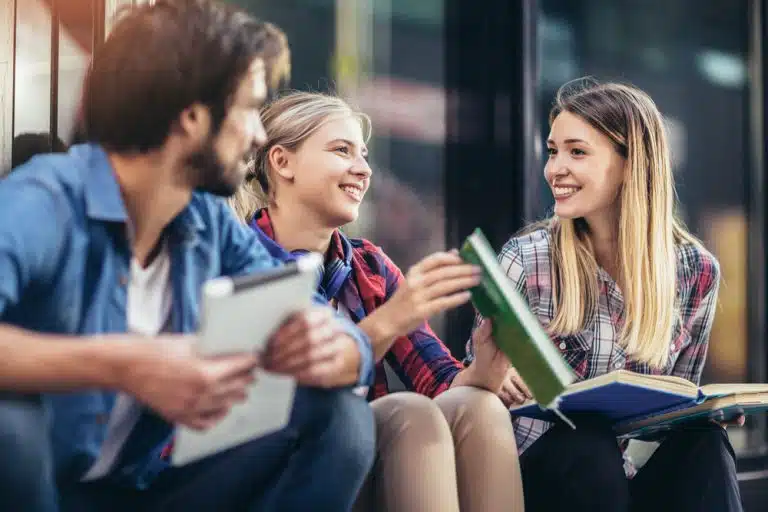 Here are some of the main types of clubs you'll find on campus:
Academic & Professional
These clubs focus on specific fields of study or industries, providing opportunities for students to deepen their knowledge, develop skills, and connect with professionals. Examples include:
Duke Consulting Club: This club helps students develop consulting skills through case practice sessions, workshops, and networking events with industry professionals.
Duke Women in Science and Engineering (WiSE): WiSE aims to encourage and support women pursuing careers in STEM fields, offering mentorship programs, guest speakers, and professional development opportunities.
Arts & Culture
For the creatively inclined, Duke's arts and culture clubs offer outlets for artistic expression and appreciation in areas such as music, dance, theater, visual arts, and literature.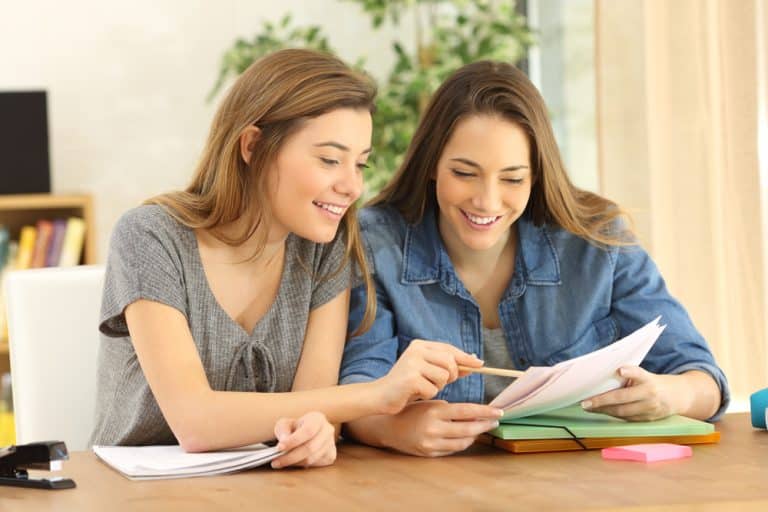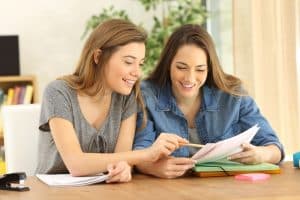 These clubs often host performances, exhibitions, and cultural events. Examples include:
Duke Chinese Dance: This club promotes traditional Chinese dance and culture, offering members the opportunity to learn various dance styles and perform at campus events.
Duke Chamber Players: This group of talented musicians performs classical chamber music and hosts concerts throughout the academic year, enriching the cultural atmosphere on campus.
Community Service & Social Action
These clubs are dedicated to making a difference through volunteering, advocacy, and social activism. They tackle various issues like education, environmental conservation, and human rights, providing students with a platform to create positive change.
Examples include:
Duke Habitat for Humanity: In partnership with the local Habitat for Humanity chapter, this club engages students in building and repairing homes for families in need.
Duke Net Impact: This club focuses on using business strategies for social and environmental good, organizing events, workshops, and campaigns that promote sustainable and socially responsible practices.
Identity & Affinity
These clubs bring together students with shared backgrounds, beliefs, or interests to create a supportive and inclusive environment, promote cultural understanding, and celebrate diversity on campus. Examples include:
Mi Gente: As a Latinx student organization, Mi Gente supports Latinx students and promotes Latinx culture and heritage through social, cultural, and academic events.
Asian Students Association (ASA): This club fosters unity among Asian and Asian American students, offering cultural events, discussions, and mentorship programs to celebrate and explore Asian identity.
Recreation & Sports
For those who enjoy staying active, Duke offers numerous recreational and sports clubs, from club sports teams to outdoor adventure groups. These clubs cater to athletes and fitness enthusiasts alike, providing opportunities for competition and physical activity. Examples include:
Duke Running Club: This club welcomes runners of all levels, offering group runs, training programs, and opportunities to participate in local and regional races.
Duke Cycling Club: Catering to both competitive and recreational cyclists, this club organizes group rides, races, and social events for members to enjoy.
Social & Special Interest
Duke's social and special interest clubs cover a wide range of niche interests and hobbies, such as board games, culinary arts, entrepreneurship, and sustainability. These clubs allow like-minded students to connect, share ideas, and explore their passions together. Examples include:
Duke Chess Club: This club brings together chess enthusiasts to compete, learn, and socialize, organizing tournaments, lessons, and casual games for all skill levels.
Duke Sustainable Living: This club focuses on promoting sustainable lifestyles and environmental consciousness, offering workshops, discussions, and projects that encourage eco-friendly practices.
With over 400 clubs and organizations available, Duke University provides a rich extracurricular landscape for students to find their perfect fit and enhance their overall college experience.
How to get involved in clubs at Duke?
So, how to get engaged in clubs at Duke? Getting involved in clubs at Duke University is an exciting and rewarding experience. Here are some tips and steps to help you navigate the process:
Attend the Club Fair: Duke's annual Club Fair, held during orientation week, is the perfect opportunity to explore the diverse clubs on campus. Representatives from various organizations will be present, allowing you to ask questions, gather information, and sign up for mailing lists.
Be Open-Minded: As you explore clubs at Duke, don't be afraid to try something new. College is an excellent time to discover new interests and passions, so consider joining clubs that may be outside your comfort zone.
Do Your Research: Visit the Duke Student Affairs website or use DukeGroups to search for clubs that align with your interests. Club descriptions, contact information, and event details can be found on these platforms.
Attend General Body Meetings: Many clubs host general body meetings at the beginning of each semester. These meetings, which are open to all interested students, provide an excellent opportunity to learn more about a club's goals, upcoming events, and membership process.
Connect with Current Members: Reach out to club members or attend club events to get a better understanding of the organization's culture and expectations. Connecting with upperclassmen can also provide valuable insights and advice on how to get involved.
Manage Your Time Wisely: While it's tempting to join multiple clubs, remember that maintaining a balance between academics and extracurricular activities is essential. Start with a few clubs and see how they fit into your schedule before adding more.
Be Persistent: Some clubs may have a competitive application or tryout process. If you don't make it into your desired club on your first attempt, don't get discouraged. Keep attending events, stay connected, and try again in the future.
By following these tips and taking advantage of the resources available, you'll be well on your way to getting involved in the vibrant club scene at Duke University. Joining clubs is a fantastic way to enrich your college experience, develop new skills, and form lasting friendships with fellow students who share your passions.
What clubs are Duke known for?
What clubs are Duke well-known for? Duke University is known for its diverse array of clubs and organizations, providing opportunities for students to explore their passions and interests. While there are over 400 clubs on campus, some have gained particular recognition or popularity due to their unique offerings, success, or impact. Here are a few notable clubs that Duke is known for:
Duke Investment Club
This prestigious financial organization provides students with hands-on investment experience, promotes financial literacy, and offers networking opportunities with finance professionals.
Duke University Improv (DUI)
Duke's premier improv comedy group is known for its hilarious and spontaneous performances, providing members with a chance to hone their comedic skills and entertain the campus community.
DukeEngage
As an immersive civic engagement program, DukeEngage enables students to spend a summer volunteering domestically or abroad, working on projects in areas such as education, health, and the environment.
Blue Devils United (BDU)
This LGBTQ+ advocacy group is known for creating a supportive and inclusive environment for all students at Duke, hosting events and workshops that promote awareness and understanding of LGBTQ+ issues.
Duke Motorsports
This student-run club designs builds, and races high-performance electric vehicles, competing in the Formula SAE Electric competition. Their success and innovative projects have gained recognition both on and off campus.
Duke Chronicle
As the independent student-run newspaper, the Duke Chronicle is a well-respected and widely-read publication, covering campus news, sports, arts, and opinion pieces.
Duke Outing Club
Known for organizing a variety of outdoor adventures, this club offers activities such as hiking, camping, rock climbing, and whitewater rafting, allowing students to explore the outdoors and stay active.
Small Town Records
This student-run record label offers aspiring musicians and producers the chance to create, produce, and promote their music while gaining valuable industry experience.
These clubs, among many others, contribute to the vibrant campus life at Duke University and offer students a diverse range of opportunities for personal and professional growth, community engagement, and social connections.
In conclusion, Duke University's dynamic and diverse club scene offers a plethora of opportunities for students to explore their passions, develop new skills, and make lifelong connections. As you embark on your college journey, remember that engaging in extracurricular activities is an essential part of a well-rounded and memorable experience.
At AdmissionSight, we understand the importance of finding the right fit when it comes to clubs and organizations. Our team is dedicated to helping aspiring students like you navigate the college admissions process and make the most of your time at Duke. So, gear up and get ready to dive into the vibrant world of clubs at Duke University, where you'll discover countless avenues for personal growth, professional development, and unforgettable experiences. The adventure awaits! Contact us to book your initial appointment!