Extracurricular Activities at Duke
Duke is committed to ensuring that its students have ample opportunities, both inside and outside of the classroom, in the form of extracurricular activities at Duke, cultivating their interests and skills. Students at Duke have access to a wide range of student activities, allowing them to discover and investigate topics in which they have the most interest. We are going to learn more information regarding the extracurricular activities at Duke, available for its students to participate.
What is Duke known for?
What is Duke known for, and where exactly is it found? In addition to this distinction, one of the younger and more prestigious research universities in the country is Duke University. In contrast to other prestigious universities, such as Harvard, Yale, and Princeton, which were established in the 1600s and 1700s, Duke University was initially established in 1838 as Trinity College and did not change its name until 1924.
Today, the university is recognized as one of the most prestigious educational establishments in the South, if not the entire country, thanks to its selective admissions process, outstanding academics, championship-caliber athletics, and widespread presence around the world.
The prestigious, Christian-affiliated Duke University can be found in Durham, North Carolina, in the Raleigh Metropolitan Area. It is considered a school of moderate size and currently has a total enrollment of 6,838 undergraduate students. Due to the low acceptance rate of 8 percent, the admissions process is extremely difficult to get into Duke.
Common undergraduate concentrations include Economics, Computer Science, and Public Policy Analysis. Alumni of Duke University, of which 96 percent of students graduate, go on to earn an average starting salary of $76,300.
Trinity College of Arts and Sciences and the Pratt School of Engineering are the names of the undergraduate schools that are offered by Duke University. The Trinity College of Arts and Sciences at Duke University is home to approximately eighty percent of the university's undergraduate students, while the Pratt School of Engineering educates twenty percent of the institution's students.
It is the foundation of a Duke education that each and every student spends at least some of their time studying within the Trinity College of Arts and Sciences. Students gain transferable skills such as critical thinking, the ability to look at issues from a variety of angles, thoughtful analysis, and effective communication by participating in these classes. These competencies are applicable in a wide variety of academic disciplines and professional arenas.
Duke University provides students with the opportunity to pursue one of 53 different majors, 52 different minors, and 23 different certificates. The majors at Duke cover a diverse array of topics and interests, ranging from African and African American Studies to Visual Arts. Approximately twenty percent of undergraduates at Duke University pursue a double major; however, double majors between the Trinity College of Arts & Sciences and the Pratt School of Engineering are not very common.
Undergraduate students often choose to participate in the 4+1 program offered by the Pratt School of Engineering. Students who enroll in the 4+1 program can earn both a bachelor's degree and a master's degree in the field of engineering in as little as five years combined. Every single master's degree that Pratt has to offer can be completed through this program.
Program II is unique to Duke. Program II is not your typical major; rather, it is an individualized degree path that gives students the opportunity to investigate a particular area of scholarship.
Frequently, this is an area of emerging knowledge or interdisciplinary scholarship that is not covered in any of the existing majors. Students collaborate with faculty members to devise curricula that can lead to either a bachelor of arts or a bachelor of science degree at the program's conclusion.
What's it like to attend Duke?
What's it like to attend Duke as a student? Outside of the classroom, interdisciplinary scholarship is actively encouraged as part of Duke's educational philosophy. Because of this, Duke University provides its students with a conducive environment in which to investigate the world around them, including academics, athletics, and the arts. It is widely known that Duke is an extremely liberal institution. This is not entirely attributable to the political views of the students but rather to those of the faculty.
Even though most students are aware of current political issues and there are political groups on campus, we shouldn't think of the student body as a politically active group even though they are able to discuss those issues. Students, for the most part, approach issues of diversity, such as gender, race, religion, socioeconomic status, and sexual orientation, with thoughtfulness.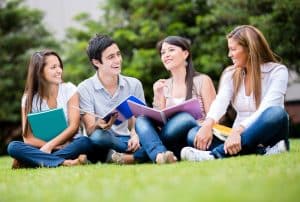 The LGBT community on campus is thriving and supportive of one another. Students are recruited from every corner of the globe, and they are actively encouraged to highlight and honor their respective cultural traditions. However, Duke is not perfect.
On campus, diversity of both sexual orientation and ethnic background is actively encouraged. Diversity in terms of socioeconomic status and religious affiliation is not nearly as common in student groups or conversations.
Students at Duke, who are known for being among the highest achievers in the world, often feel the pressure to strive for perfection in every facet of their lives. There is always something that they can improve, some aspect of their life in which they find that they are not performing up to their potential.
Duke students have a tendency to hold themselves to the standards of Hollywood glamor, despite the fact that there are organizations on campus that help raise awareness of our universal fallibility.
What Extracurricular Activities are Available at Duke?
What Extracurricular Activities are Available at Duke for its students to participate in? Not only Duke's first-year students, but also the university's entire population, has the opportunity to participate in a wide range of activities that have been developed by students, faculty, and staff in order to provide them with excellent opportunities for both social and intellectual growth on and off campus.
Arts and Culture
Arts to Go
The Triangle Area is known for its plethora of fantastic artistic displays, including musical acts of world-class caliber, Broadway performances, and more. As part of the extracurricular activities at Duke, the Arts to Go program was created to provide first-year students with the opportunity to attend these performances with their classmates at no cost or at a cost that is significantly reduced.
These are some of the most memorable events from years gone by:
Stomp!
Legally Blonde- the musical
Romeo and Juliet ballet
Cats- the musical
Phantom of the Opera
The Lion King- the musical
Nutcracker ballet
NC Symphony
Rent
NC Museum of Art
Devils After Dark
The Devils After Dark program was launched in 2005 with the intention of providing first-year students with enjoyable and risk-free opportunities to socialize on the weekends.
As part of the extracurricular activities at Duke, you can count on there being something exciting going on either Friday or Saturday night of every week. Activities will consist of bus trips to local shopping malls, acapella concerts, dance lessons, and other recreational pursuits.
The House Councils of each first-year residence hall choose one night during each semester to sponsor and plan a Devils After Dark event as part of the Devils After Dark program. Late Night Programming Committee is comprised of one representative from each house. This committee is responsible for helping select events and facilitating the planning process.
Duke Arts
The arts flourish at Duke University. Connections are made between the campus, the cultural momentum of Durham, North Carolina, and international thinkers, makers, and performers through the creation of connections by leading academic programs, critically acclaimed presenting organizations, and embedded visiting artists.
As part of the extracurricular activities at Duke, students from all walks of life are able to participate in artistic practice at Duke because the university offers a total of thirty-one degrees, minors, and certificates in the arts, in addition to nearly one hundred student organizations focused on the arts. The arts at Duke University serve as a catalyst for interdisciplinary cooperation and creative problem-solving.
Sports and Athletics
The Blue Devils of Duke University, which can be found in Durham, North Carolina, are the name of the intercollegiate sports teams that compete on behalf of Duke University. The athletics department at Duke University fields 27 varsity teams, all of which compete at the highest level of the National Collegiate Athletic Association (NCAA), known as Division I.
The name originates from the French phrase "Les Diables Bleus," which literally translates to "the Blue Devils." This was the nickname given to the Chasseurs Alpins, which was the French Alpine light infantry battalion, during World War I.
Sport Clubs
The Duke University Recreation and Physical Education Sports Club Program oversees the student-led and -operated Sports Clubs on campus. These organizations are known as "Sports Clubs." The opportunity to make friends that will last a lifetime, develop leadership skills, and be a part of the Duke community is provided by the university's sports clubs.
Each organization's goal is to cultivate rewarding and enjoyable opportunities for both leadership and participation in exciting athletic endeavors. It is a wholesome way to win both on and off the field, while also gaining skills in leadership that are focused on the needs of a team and have the potential to pave the way for a successful future.
Intramurals
As part of the extracurricular activities at Duke, Intramural Sports provide a wide range of engaging and one-of-a-kind recreational opportunities, some of which can be enjoyed in competition with other members of the Duke community. All throughout the academic year, Duke hosts a diverse selection of team and individual competitions, and we welcome people with a wide range of levels of experience to take part.
All members of the student body, faculty, and staff are encouraged to participate in the school's intramural sports program because it fosters an environment that is enjoyable, secure, and equitable.
The following is a list of some of the sports that are offered at Duke:
Men's sports
Baseball
Basketball
Cross country
Fencing
Football
Golf
Lacrosse
Soccer
Swimming & diving
Tennis
Track and field
Wrestling
Volleyball
Women's sports
Basketball
Cross country
Fencing
Field hockey
Golf
Lacrosse
Rowing
Soccer
Softball
Swimming & diving
Tennis
Track and field
Best Clubs at Duke
It is difficult to determine which events and organizations on campus are the most well-liked simply because there is such a diverse selection available. The following are some of the best clubs at Duke:
1. Adopt A Grandparent
Are you interested in volunteering? At Durham Nursing & Rehabilitation Center, the adoption program is known as "Adopt a Grandparent" is looking for student volunteers who are interested in engaging in a wide range of activities with senior citizens. Those who sign up for the event will be provided with transportation.
2. Active Minds: Nurses for Mental Health Awareness
Active Minds is an organization that works to educate people about different mental illnesses and conditions. The students will have the opportunity to take part in activities and volunteer at a variety of community centers in the area. Join us today to learn further details!
3. Black Student Alliance
The mission of the Black Student Alliance is to provide and promote education that is enriching on all levels, including socially, culturally, and intellectually, on the topic of the African-American experience and racial barriers. On this campus, there will be an effort made to develop and create a space that is welcoming to students from all walks of life.
4. Duke Mock Trial
Have you given any thought to a career in law, either as an attorney or a judge? The Duke Mock Trial program will offer students the opportunity to compete in mock trials on both a national and a local level. Students will have the opportunity to participate in mock trials and get a feel for what it's like to actually be in one.
5. Listen First Project
The Listen First Project is an advocacy organization that is not-for-profit and works to promote and seek out a better understanding of listening to other people of all different backgrounds.
Students will have the opportunity to participate in discussions on topics that might not be brought up in the classroom setting. Hearing the perspectives of other communities enables individuals to better comprehend the lived realities of others.
6. Duke Democrats
The mission of the Duke Democrats, which operates on the Duke University campus, is to serve as the voice of the Democratic student body. Students who join are asked to make a long-term commitment to supporting, advancing, and promoting the Democratic Party across the country.
7. All of the Above
The purpose of this club is to provide a forum in which women of varying cultural and socioeconomic backgrounds can share their stories. It is expected of women to speak up not only for themselves but also for other women and people who share their experiences and backgrounds. Discover your voice in this space.
8. Devils en Pointe
Do you always have it together? Devils en Pointe is a student-run ballet company. Students who are majoring or minoring in ballet, as well as those who are simply interested in ballet, will have the opportunity to perform alongside them. Artists are ballerinas, and ballet is the dance style from which all other forms of dance originate.
9. Duke Dance Council
But you still want to dance, despite the fact that you're not interested in ballet? The Duke Dance Council is prepared to receive you with open arms! On the campus of Duke University, they want to create a community for dancers that is thriving and full of opportunities for growth. Students will have the opportunity to express themselves through a variety of mediums, including the art form of dance.
10. Duke Asian American Theater
Do you have any interest in the stage? The purpose of this club is to give students a venue in which they can become familiar with Asian American Theater. This will also provide a place for Asian Americans on campus and in performances to have a voice because it will give them a platform.
Attend at least one or two of their meetings to get a better idea of what services they provide. There are always a large number of other clubs available to join if this one isn't to your liking. Determine what it is that interests you, and build from there!
The Best of What's Happening at Duke University
1. Annual Volunteer Fair
Not only on campus but also in the surrounding area, students at Duke University are strongly encouraged to get involved in the communities in which they live. The Volunteer Fair is held so that local organizations and student groups can make connections with individuals who are interested in volunteering their time.
2. It's National Pancake Day, and we're celebrating with Dancakes!
Who doesn't adore a good stack of pancakes? Free and scrumptious pancakes will be provided to students as part of the National Pancake Day celebration with Dancakes. In addition, students will have the opportunity to network with other students, brands, and faculty members while enjoying a complimentary breakfast provided by us.
3. Draw Durham: Biweekly Sketchwalking
Students will be able to take part in a journey that is not only artistic but also social and physical through the city of Durham thanks to this club. Students will have the opportunity to engage with art and view a wide variety of artworks throughout the downtown area.
4. Karaoke at the Krafthouse
Do you sing to yourself all the time in your room, but you want to share your love of singing with other people? Karaoke is hosted every Friday night from 9 to 11 p.m. at the Devil's Krafthouse, so make sure to stop by! Choose a tune, and sing it with all your might!
5. Wannamaker-Crowell House Council Barbeque
Hotdogs, hamburgers, or ribs? We got you! Visit us and have something to eat with us while you chat with the Crowell House Council! It will unquestionably satisfy the hunger that you feel.
Why Are Extracurriculars Important?
Why are extracurriculars important to Duke students? They say that you should be making decisions and taking actions right now that the "future you" will be grateful to "today's you" for.
It's just a figure of speech (although, just so you know, some researchers have suggested that traveling through time might not be impossible after all!). Applying this phrase is a great motivator for making the most of the time you have right now, even if you never get the chance to be in the same room as a version of yourself that existed at a different point in history. It has the potential to motivate you to get ready for the future.
Students who have lofty goals can increase their chances of seeing those goals realized by participating in extracurricular activities such as academic clubs, athletic teams, performing arts, and community service.
In other words, they have the potential to be the best way for you to spend your time when you are not in school. It is important to choose extracurricular activities that are things that interest you when it comes to extracurricular activities.
They should be enjoyable while still being useful and satisfying while being consciously selected. If you choose the right extracurricular activities, they can help you develop useful skills, discover new interests, and demonstrate your versatility and character to others.
Your self-assurance will increase as you gain exposure to new things. You should hopefully have a lot of fun along the way while gaining valuable skills such as management of time, problem-solving, time management, and leadership. Participating in extracurricular activities should be relaxing for you, but they also boost brain power because they present challenges that are beyond the scope of what is covered in the classroom.
If you need help putting the finishing touches on your early applications, or want some advice on whether or not applying Early Decision or an Early Action is a good option for you, at AdmissionSight, we have over 10 years of experience guiding students through the competitive admissions process, including our athletic recruitment program.
AdmissionSight can help you put your best foot forward when applying to college this fall. Contact us today for more information on our services.