Exploring Clubs at Cornell: A Guide for Aspiring College Students
What is the importance of clubs at Cornell?
What is the significance of clubs at Cornell? Clubs at Cornell University play a vital role in enhancing the overall college experience for students. They serve several important functions, contributing to both personal growth and a sense of community on campus. Here are some key reasons why clubs are important at Cornell:
Social Connections: Clubs provide opportunities for students to meet like-minded individuals, forge friendships, and build strong support networks. They help students find their "tribe" and feel a sense of belonging within the diverse Cornell community.
Personal Growth: Participating in clubs allows students to explore their interests, develop new skills, and gain valuable experiences outside the classroom. This personal growth can lead to increased self-confidence and a deeper understanding of one's passions and goals.
Leadership Development: Many clubs offer leadership opportunities, such as serving as an officer, organizing events, or leading projects. These experiences can help students develop crucial leadership and teamwork skills, which are invaluable for their future careers.
Networking: Clubs often host events, workshops, and guest speakers, providing students with opportunities to connect with professionals and alumni in their fields of interest. These connections can lead to internships, job opportunities, and long-lasting professional relationships.
Cultural Enrichment: Cultural and identity-based clubs promote diversity and inclusivity on campus by celebrating various backgrounds and experiences. They foster understanding and appreciation for different cultures, leading to a more open and accepting campus community.
Community Service: Many clubs at Cornell are dedicated to social causes and community service, allowing students to give back to the local community and make a positive impact on the world.
In summary, clubs at Cornell are crucial for students' personal and professional development, fostering a sense of community, promoting diversity and inclusion, and contributing to the overall vibrancy of campus life.
What are the types of clubs at Cornell?
What are the different kinds of clubs at Cornell? Cornell University boasts a diverse array of over 1,000 student-run clubs and organizations, ensuring there's something for everyone.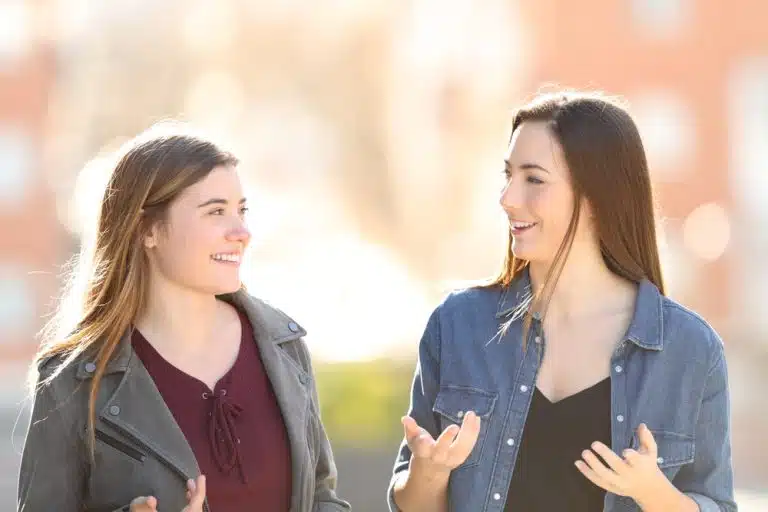 The types of clubs at Cornell can be broadly categorized as follows:
Academic & Professional Clubs
These clubs focus on specific academic disciplines or professional fields, providing students with opportunities to network, gain industry insights, and build their skills. Examples include:
Cornell Finance Club: This club aims to educate members about finance and investment, offering workshops, guest speakers, and case competitions. Members also have the chance to network with industry professionals and participate in finance-related internships.
Cornell Society for Women Engineers (SWE): SWE supports and promotes the advancement of women in engineering and technology. The club organizes professional development workshops, networking events, and outreach programs to engage younger students in STEM fields.
Cornell Undergraduate Research Board (CURB): CURB connects students interested in research with faculty members, resources, and funding opportunities. The club hosts research symposiums, workshops, and other events to foster a research-driven community on campus.
Cultural & Identity-Based Clubs
Cultural and identity-based clubs celebrate the diverse backgrounds and experiences of Cornell students. They often host events and discussions to promote cultural awareness and inclusivity on campus.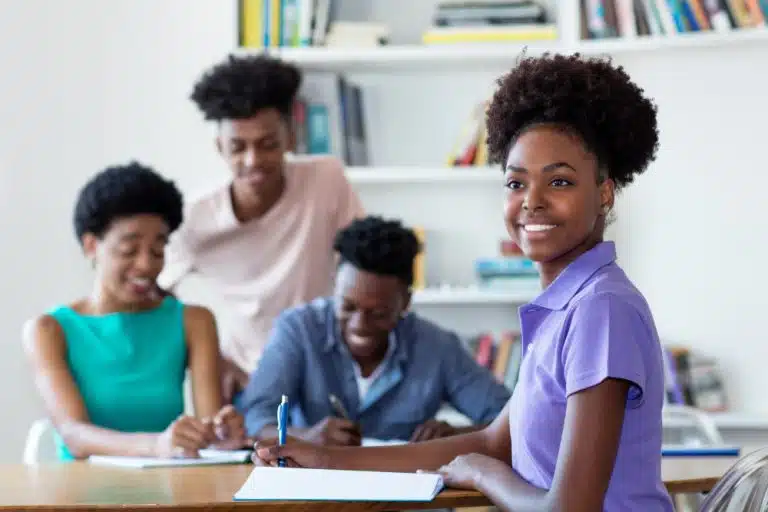 Examples include:
Black Students United (BSU): BSU provides support and resources for Black students at Cornell. The club organizes events such as guest speakers, cultural performances, and workshops to promote social, political, and cultural awareness within the Cornell community.
Cornell Hillel: Serving as the hub for Jewish life on campus, Cornell Hillel organizes religious, cultural, and social events for Jewish students and those interested in Jewish culture. Activities include Shabbat services, holiday celebrations, and interfaith dialogues.
Latinx Student Association (LSA): LSA promotes the cultural, academic, and social well-being of Latinx students at Cornell. The club organizes events like the annual Latinx Heritage Month, cultural performances, and workshops to foster community and raise awareness of Latinx issues.
Arts & Performance Clubs
These clubs provide students with opportunities to express themselves creatively through various forms of art and performance, such as dance, music, theater, and visual arts.
Examples include:
Cornell Bhangra: This competitive Indian dance team showcases the traditional folk dance of Bhangra. Members of the team perform at various campus events, competitions, and cultural shows, spreading the joy and energy of Bhangra to the broader community.
Cornell University Chorus: An auditioned choir that performs a wide variety of choral music from different eras and genres. The chorus holds concerts both on and off campus, participates in choral festivals, and frequently collaborates with other music ensembles.
Cornell University Theatre Arts: This club offers opportunities for students to participate in all aspects of theatre production, including acting, directing, and technical work. Members can work on productions, attend workshops, and network with theatre professionals.
Recreational & Hobby Clubs
Catering to a wide range of interests, these clubs offer students a chance to unwind and enjoy their hobbies in a fun and relaxed environment. Examples include:
Cornell Outing Club (COC): COC organizes outdoor adventures such as hiking, camping, rock climbing, and skiing for students who love nature and physical challenges. The club also offers training and certification courses in outdoor skills and wilderness first aid.
Cornell eSports: This club connects students who share a passion for competitive video gaming. Members can participate in tournaments for popular games like League of Legends and Overwatch, attend gaming conventions, and engage in friendly competition with other universities.
Cornell Board Game Club: This club offers a welcoming space for board game enthusiasts to play their favorite games and discover new ones. Members can participate in game nights, and themed events, and even design their board games.
Service & Social Action Clubs
Dedicated to making a positive impact on campus, in the local community, and beyond, these clubs focus on various social, environmental, and humanitarian issues. Examples include:
Cornell University Sustainable Design (CUSD): CUSD creates sustainable solutions for the built environment through interdisciplinary design projects and educational initiatives. The club works on projects such as green buildings, urban planning, and environmental consulting.
Cornell Hunger Relief: This club focuses on alleviating hunger and poverty in the local community through volunteering, fundraising, and advocacy efforts. Members can participate in food drives, soup kitchens, and awareness campaigns.
Cornell Big Red Buddies: This mentorship program pairs Cornell students with local elementary school children for mentorship, tutoring, and friendship. The club aims to provide positive role models and academic support for the children while fostering meaningful connections between Cornell students and the local community.
With such an extensive variety of clubs at Cornell, students can explore their passions, discover new interests, and create lasting memories while enriching their college experience.
How to get involved in clubs at Cornell?
How to get engaged in clubs at Cornell? Getting involved in clubs at Cornell is a straightforward process, and there are several ways to find and join clubs that match your interests. Here's a step-by-step guide to help you get started:
ClubFest: Attend the biannual ClubFest held at the beginning of each semester. This event showcases a wide variety of clubs, with representatives available to answer questions, provide information about their activities, and sign up new members. ClubFest is an excellent opportunity to explore different clubs and find the ones that best align with your interests.
CampusGroups: Use the CampusGroups platform to browse through the club directory, which features an extensive list of clubs at Cornell. Each club's page provides information about its mission, activities, and contact details. You can also join a club's mailing list to stay updated on upcoming events and meetings.
Social Media: Follow clubs' social media accounts on platforms like Facebook, Instagram, and Twitter. Many clubs use social media to promote their events, share news and updates, and engage with their members. By following these accounts, you'll stay informed about club activities and membership opportunities.
Word of Mouth: Talk to your classmates, friends, and professors about clubs they are involved in or recommend. They might introduce you to a club that you wouldn't have discovered otherwise. Additionally, attending events hosted by various clubs can also help you get a sense of their activities and community.
Attend Club Meetings: Once you've identified clubs that interest you, attend their meetings and events to learn more about their activities and members. Most clubs welcome newcomers and are happy to provide more information about how to get involved.
Sign Up and Participate: When you find a club that resonates with your interests, sign up and actively participate in their meetings, events, and projects. Engage with fellow members, share your ideas, and contribute to the club's goals.
Remember to be patient and give yourself time to explore different clubs before committing to one or more that best suit your interests and schedule. Being involved in clubs at Cornell is an excellent way to enhance your college experience, develop new skills, and make lasting connections.
What clubs is Cornell known for?
What clubs are Cornell well-known for? While Cornell University is home to over 1,000 clubs catering to a wide range of interests, some clubs have gained particular recognition for their achievements, impact, or unique offerings. Here are a few clubs that Cornell is known for:
Cornell Outing Club (COC)
As one of the oldest and largest clubs at Cornell, COC has a long-standing reputation for organizing outdoor adventures and fostering a love for nature among its members. The club is well-known for its extensive outdoor trips and skill-building workshops.
Cornell Bhangra
This competitive Indian dance team has gained national and international recognition for its energetic performances, winning several dance competitions and even appearing on NBC's "America's Got Talent."
Cornell University Sustainable Design (CUSD)
CUSD is recognized for its innovative, sustainable design projects, often collaborating with other universities, organizations, and industry partners. The club's interdisciplinary approach and commitment to sustainability have garnered widespread recognition.
Cornell Daily Sun
As an independent newspaper published by Cornell students since 1880, The Cornell Daily Sun is known for its quality journalism and reporting on campus news, events, and issues. The Sun has produced several notable alumni, including E. B. White and Kurt Vonnegut.
Cornell Robotics
Cornell Robotics consists of several sub-teams focusing on different areas of robotics, such as autonomous underwater vehicles, Mars rovers, and drones. The club is known for its participation and success in national and international competitions.
Cornell Chorus and Glee Club
These two prestigious choral ensembles have a long history of excellence in vocal performance, representing Cornell at concerts, festivals, and tours both domestically and internationally.
Cornell Speech & Debate Society
As one of the nation's top debate programs, the Cornell Speech & Debate Society has a reputation for producing strong debaters and public speakers. The debate team frequently competes and wins at national and international debate tournaments.
These clubs represent just a small sample of the diverse array of clubs that Cornell is known for. Keep in mind that the best club for you will depend on your interests, goals, and passions, and many other clubs at Cornell can offer unique and rewarding experiences.
In conclusion, clubs at Cornell University offer an abundance of opportunities for personal growth, community building, and skill development. With over 1,000 clubs to choose from, students can explore their passions, make new friends, and create lasting memories that will enrich their college experience.
At AdmissionSight, we understand the importance of extracurricular activities in the college application process and encourage our clients to explore and participate in clubs that align with their interests and goals. By getting involved in clubs at Cornell, students can demonstrate their leadership, initiative, and commitment to their passions, making them stand out in the highly competitive college admissions process. Contact us so that we can help you more!