Harvard Early Action and Regular Decision Deadlines 2023-2024
Harvard University invites the brightest minds to its hallowed halls with a promise of unparalleled academic enrichment and a global community of thinkers. As aspirants from every corner of the globe prepare their applications, understanding the nuances of Harvard's application deadlines is paramount. The Harvard 2023-2024 admissions cycle brings forth the perennial choice between Early Action and Regular Decision paths, each with its own set of deadlines and strategic considerations.
Does Harvard Have Early Action?
Harvard University offers an Early Action program, which is non-binding, allowing students to apply earlier than the Regular Decision timeline without the commitment to enroll upon acceptance.
Unlike Early Decision programs at other institutions, Harvard's Early Action does not require applicants to withdraw applications to other schools if admitted, providing a flexible option for those who wish to express their keen interest in Harvard yet keep their options open.
Harvard University's approach to early college admissions is encapsulated in its Restrictive Early Action (REA) program. This admissions framework is non-binding, meaning students who apply and are accepted under this plan are not obligated to commit to Harvard.
They retain the flexibility to apply to other institutions and compare financial aid offers. However, unlike typical Early Action programs, Harvard's REA has specific restrictions in place that applicants must heed.
The "restrictive" component of Harvard's Early Action program distinguishes it from non-restrictive or open Early Action policies found at some other universities. Under REA, applicants may not apply to any other private college or university's Early Decision, Early Action, or their own version of a restrictive early admissions program.
This stipulation is crucial; it signals to Harvard that, while the applicant is not legally bound to attend if admitted, Harvard is their preferred choice and that they are serious about their intent to attend if the conditions are right.
When is the Harvard Early Action Deadline?
The deadline for Early Action applications to Harvard University for the 2023-2024 academic year is November 1, 2023. This deadline carries significant weight as it sets the pace for the admissions process for the class of 2023-2024. The importance of this date cannot be overstated; it is a binding commitment to a timeline that offers prospective students the advantage of receiving their admission decision well before the traditional spring notifications.
The Early Action deadline at Harvard is particularly notable for its emphasis on planning and preparation. Applicants are encouraged to begin their application process months in advance, allowing ample time to craft essays that resonate with authenticity and to curate a portfolio that reflects their highest academic and extracurricular achievements.
The November 1st deadline also serves as a strategic point for applicants to reassess and ensure that every component of their application—from test scores to letters of recommendation—aligns with Harvard's ethos of excellence and leadership.
For students committed to the Early Action path, the deadline represents a commitment to Harvard as a top choice. Unlike Regular Decision, Early Action applicants demonstrate readiness to join Harvard's ranks ahead of the pack. They signal to the admissions committee not just their desire to attend but also their ability to meet Harvard's rigorous standards and deadlines, which mirrors the university's fast-paced academic environment.
In a practical sense, the Early Action deadline demands that all application materials be finalized and submitted by this date. This includes not only the Common or Coalition Application forms but also all supplementary essays, standardized test scores (if chosen to be included), and any additional materials required by Harvard. It's a comprehensive package that needs to be completed and polished by the time the deadline arrives.
Moreover, the November deadline allows high school seniors to receive Harvard's admission decision by mid-December. This early notification provides a significant benefit, offering successful applicants months of relief from the uncertainty that typically accompanies the college admissions process. For those not admitted, it provides an early opportunity to refocus their efforts on Regular Decision applications to other institutions without losing valuable time waiting for later decisions.
Ultimately, the Harvard Early Action deadline is a definitive point in the college application landscape. It is the first finish line in a marathon of academic ambition, marking the transition from applicant to potential admit. For those who have carefully sculpted their high school journey to align with Harvard's rigorous standards, November 1st is not just a due date—it is the gateway to potential early acceptance into one of the world's most prestigious universities.
What Time is Harvard's Early Action Due?
The Harvard Early Action deadline for the 2023-2024 admissions cycle stands as a pivotal moment, with 11:59 PM Eastern Time on November 1st marking the point by which applications must be submitted. This deadline is a uniform cutoff for students across the globe, signifying the culmination of their preparatory efforts and serving as a beacon for those charting their course through the complexities of international time zones.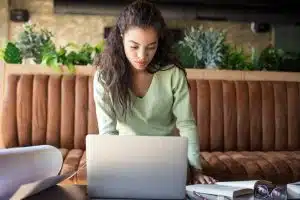 Likewise, those planning for the Harvard Regular Decision deadline for 2023-2024 must also consider these timing intricacies, as they, too, face a definitive timestamp that demands careful planning and timely submission to avoid the perils of last-minute submissions. This strategic approach to the application process is symbolic of the thorough preparation Harvard expects from its prospective students, echoing the academic diligence required for future scholarly endeavors.
Harvard's chosen deadline time serves a specific purpose. It accounts for the myriad global locations of its applicants and the variety of challenges they might face when submitting their applications. For those in time zones ahead of Eastern Time, the deadline may fall in the early hours of the following day, necessitating an adjusted personal deadline to ensure on-time submission. It is a small yet important detail that underscores the need for proactive planning.
For international applicants, the time zone disparity is more than a mere inconvenience; it can be a decisive factor in the submission process. Students from far-flung regions must navigate this temporal challenge, often submitting their applications hours, if not days, ahead of the actual deadline to avoid any last-minute technical difficulties or unexpected delays.
The final moments leading up to the 11:59 PM ET deadline are often fraught with anxiety and last-minute checks. Harvard encourages applicants not to wait until this eleventh hour but to aim for submission well in advance of the deadline. This approach allows for the resolution of any potential submission issues that could arise, including website traffic congestion, internet connectivity problems, or even simple user error.
Furthermore, an early submission affords applicants the opportunity for a final review under less pressured circumstances. It is a chance to ensure that every essay, form, and supporting document is presented as intended, that no question has been left unanswered, and that the application reflects the applicant's best effort.
In essence, while the application portal remains open until the very last minute of November 1st, applicants are wise to view this time less as a deadline and more as a final checkpoint in their Harvard application journey. This perspective shifts the focus from merely meeting a requirement to strategically planning for success—an invaluable approach in both college admissions and the academic rigors that follow.
When is the Harvard Regular Decision Deadline?
For aspiring students who are setting their sights on joining the distinguished ranks of Harvard undergraduates, the Regular Decision deadline presents a critical timeline. Marked for January 1, 2024, this deadline is the ultimate cutoff for hopeful applicants to submit their comprehensive application packets. Here's a breakdown of what this deadline entails and the strategic benefits it offers:
Final Submission Date: The January 1 deadline is the last opportunity for students to present a case for their admission for the forthcoming academic cycle. It is the culmination of a meticulous application process, where students submit not just their personal details but their academic narratives and extracurricular accomplishments.
Inclusion of Fall Grades: Applicants have the distinct advantage of including their senior year fall semester grades. This additional academic information can be particularly beneficial for those who have a rising academic trajectory or who have undertaken rigorous coursework in their final year of high school.
Time for Refinement: The later deadline affords applicants more time to refine essays, gather compelling letters of recommendation, and ensure that each piece of the application aligns with Harvard's values and standards.
Holiday Considerations: With the deadline falling on New Year's Day, students must plan around holiday schedules, ensuring that all documents are prepared and submitted before festivities and potential closures of educational institutions and recommendation providers.
Early Financial Aid Applications: Candidates are also encouraged to submit their financial aid applications well before this date, allowing the financial aid office to start the review process and ensuring that an aid decision can be provided shortly after the admission decision.
Standardized Testing Strategy: For those opting to include standardized test scores, the Regular Decision deadline allows students to include scores from tests taken as late as December, providing one last chance to improve their scores.
Extracurricular Updates: This timeline also permits students to include any last-minute extracurricular achievements, awards, or recognitions that occur late in the year, ensuring the most current snapshot of their activities and involvements.
As the Harvard Regular Decision deadline for 2023-2024 approaches, aspiring students complete their applications, demonstrating their readiness to engage with and contribute to Harvard's dynamic academic community. This deadline is more than a mere formality; it represents the point at which Harvard's admissions team commences the detailed process of selecting the individuals who will make up the incoming class of scholars.
How to Apply to Harvard's Early Action
Commencing the process of applying for Harvard's Early Action program is to navigate an admissions process that is as rigorous as it is rewarding.
Here is a step-by-step breakdown of the process:
Select the Application Platform:
Begin by choosing either the Common Application or the Coalition Application, each integrated with Scoir, which helps streamline the submission process.
Complete the Application:
Fill out all required sections of the chosen application platform, including personal information, educational background, and extracurricular activities.
Harvard Supplementary Materials:
Prepare the supplementary essays for Harvard. These essays are your opportunity to convey your unique voice and personal narrative, going beyond quantitative achievements.
Craft a Compelling Resume:
Develop a detailed resume that narrates your extracurricular commitments, leadership experiences, and the impacts of your initiatives, painting a picture of a well-rounded individual.
Standardized Test Scores (Optional):
Decide whether to include standardized test scores. If you believe they are a strong representation of your academic capabilities, you can include them, but their absence will not be detrimental.
Letters of Recommendation:
Obtain two teacher recommendations that speak to both your academic strengths and personal qualities in the classroom. Additionally, secure a school report from a guidance counselor or school administrator to provide context to your achievements.
Keep Track of Deadlines:
Mark your calendar with the Harvard Early Action deadline of November 1, 2023, ensuring you have ample time to complete and review all parts of your application before the final submission for the 2023-2024 admissions cycle.
Submit the Application:
Once all components are ready, review your application thoroughly to ensure accuracy and completeness. Then, submit your application through the chosen platform before the Harvard Early Action deadline.
Midyear School Report:
If accepted to Harvard, you will need to follow up with a midyear school report, which offers the admissions committee current information about your senior year academic progress.
By following these steps carefully and methodically, applicants to Harvard's Early Action program can present a thorough and authentic application that showcases their readiness for the academic and extracurricular rigors of one of the world's most prestigious universities.
How Many Students Apply to Harvard Early Action and Regular Decision?
The allure of Harvard University, with its prestigious reputation and commitment to academic excellence, continues to captivate a broad spectrum of applicants each admissions cycle. This attraction is reflected in the increasing number of applications for both Early Action and Regular Decision, a trend that highlights the university's magnetic appeal and the democratization of higher education.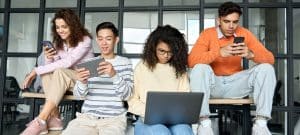 For the Class of 2027, the Harvard Early Action program received 9,553 applications by the November 1, 2023 deadline, out of which 722 students were offered admission, resulting in a selective acceptance rate of approximately 7.6%.
In contrast, the Harvard Regular Decision process, with a deadline for the 2023-2024 cycle set in early January, proved to be even more competitive. Of the 47,384 Regular Decision applications, only 1,220 students were admitted, bringing the acceptance rate to about 2.6%. This steep decline in acceptance rates from Early Action to Regular Decision emphasizes the intense competition during the Regular Decision phase.
Furthermore, considering both Early Action and Regular Decision, the overall acceptance rate for the Class of 2027 stood at 3.41%, signaling Harvard's highly selective admissions process and the exceptional quality of the applicant pool.
These statistics not only provide insight into the selectivity of Harvard's admissions but also set a benchmark for the excellence that prospective students must aim for, whether they apply by the Harvard Early Action deadline for 2023-2024 or the Harvard Regular Decision deadline for the same academic year.
Should I Apply Early Action to Harvard?
The choice between submitting an application via Early Action or waiting for the Regular Decision round is a strategic crossroads on the path to Harvard. This decision should not be taken lightly, as it can influence the trajectory of the application process.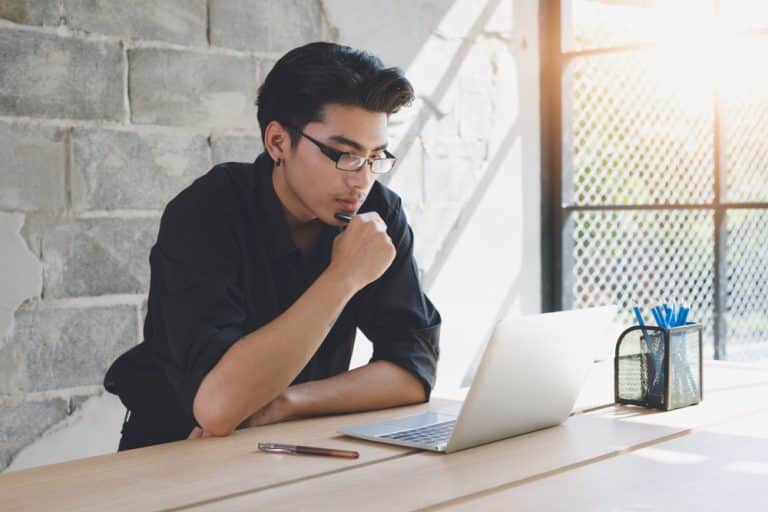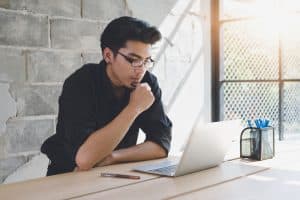 Here are the factors to consider when determining if Early Action is the appropriate path:
Application Readiness:  If your application is in its strongest form early in your senior year, then submitting it by the Harvard Early Action deadline for 2023-2024 could be beneficial. This pathway is ideal for students who have a clear and cohesive application narrative early in their senior year.
Admissions Timing: Early Action applicants receive their admissions decisions by mid-December, which can offer a sense of relief and accomplishment earlier in the school year. For those admitted, it allows more time to plan for the future, visit campuses, and consider financial aid packages.
Non-Binding Freedom: Harvard's Early Action program is non-binding. It affords the advantage of early consideration without the obligation to commit, leaving room to compare with other institutions should you be accepted.
Senior Fall Performance:  If the latter part of your senior year could significantly strengthen your application, then the Regular Decision round might be advantageous, giving you until the Harvard Regular Decision deadline for 2023-2024 to enhance your submission.
Test Score Strategies: As test scores are optional for the 2022-2026 application cycles, if you believe that a future test date could improve your existing scores, the Regular Decision deadline gives you more time to prepare and sit for standardized tests.
Holistic Review: Harvard reviews applications holistically, meaning that the timing of your application (Early Action or Regular Decision) does not affect the thoroughness with which your application is reviewed.
Deferred Consideration: If you are not accepted through Early Action, your application is deferred to the Regular Decision pool and reconsidered. This means that applying early does not diminish your chances of later acceptance.
Early Planning: An Early Action acceptance can also facilitate earlier planning for housing, engagement in pre-freshman summer programs, and other logistical aspects of college enrollment.
Psychological Ease: Knowing your college plans earlier can reduce stress and uncertainty, allowing you to enjoy the remainder of your senior year with a clear focus on your future.
The decision to apply to Harvard through Early Action should align with your readiness, the strength of your application, and your personal timeline. It is a choice that should reflect not just where you stand academically and personally at the time of application but also your strategic planning for your academic future.
What Are the Odds of Getting Into Harvard for Early Action?
Gaining admission to Harvard University via its Early Action program is a competitive endeavor, with only a fraction of applicants receiving acceptance letters. For the Class of 2027, for example, Harvard admitted about 7.56% of its Early Action applicants, which is slightly higher than its Regular Decision acceptance rate.
This marginally higher rate often reflects the strong qualifications of Early Action applicants who are prepared to submit their applications by the Harvard Early Action deadline for 2023-2024 rather than indicating an easier admission process compared to the Regular Decision pathway, whose deadline for the 2023-2024 cycle falls later in the academic year.
For a clearer perspective on the odds, consider the statistics for the Class of 2027: out of 9,553 Early Action applications, Harvard extended offers to 722 students, culminating in an acceptance rate of approximately 7.56%. This figure, while notably higher than the Regular Decision rate, underscores the selectivity of Harvard's admissions and the caliber of the applicant pool.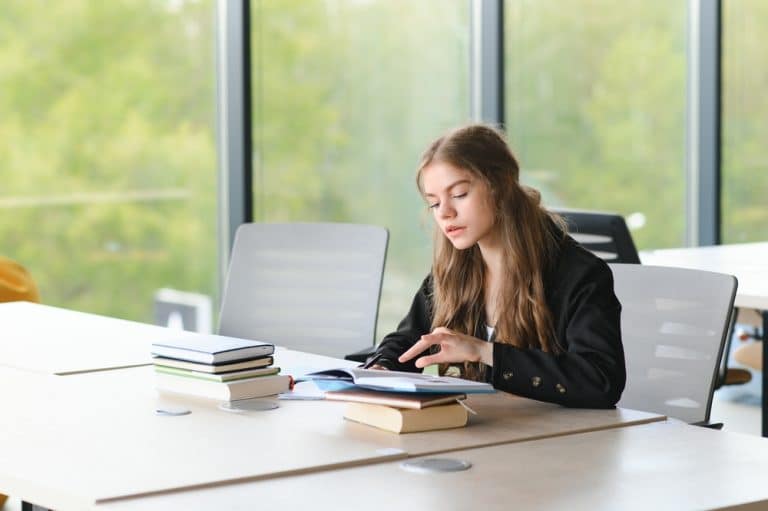 The relative increase in acceptance rates for Early Action applicants may be attributed to several factors. Students who apply early often have strong, well-rounded applications complete with robust academic records, compelling essays, and meaningful extracurricular involvements. Furthermore, the Early Action pool traditionally includes a significant number of legacy applicants, recruited athletes, and others with particular distinctions that make them stand out.
It is crucial for prospective applicants to recognize that these percentages fluctuate year over year, influenced by the university's evolving needs and the changing landscape of higher education. The numbers tell not only the story of competition but also one of opportunity — for students who present an exceptional profile, Early Action can be a pathway to secure an early place in the incoming class.
While the odds of being admitted through Early Action are undoubtedly competitive, it is also essential to remember the program's non-binding nature. This allows accepted students the freedom to apply to other schools and consider their options thoroughly before making a final college decision. Such flexibility is particularly valuable for students who are weighing various aspects of their college future, including academic programs, campus culture, and financial aid offerings.
In sum, while the statistics paint a picture of the odds, each application is reviewed on its own merits. Students considering Early Action to Harvard should not be deterred by the competitive rates but rather inspired to present the most authentic and comprehensive version of their academic and personal achievements.
Can I Apply to Other Schools Early?
When considering Harvard's Restrictive Early Action (REA) program, applicants often ponder whether they can apply to other institutions early. Here's a detailed exploration of what Harvard's REA means for your early application strategy:
Restrictive Early Action: Harvard's REA is non-binding, meaning you are not obliged to attend if accepted. This provides flexibility and more time for you to make your final college decision.
Exclusivity to Private Institutions: While you can apply early to Harvard, you are restricted from applying to Early Decision or Early Action programs at other private colleges and universities. Harvard's REA is designed to prevent students from being bound to multiple early commitments.
Public Universities and International Schools: The REA policy does allow you to apply early to public universities, military academies, or international schools, provided those applications are non-binding. This opens opportunities to explore a range of educational experiences.
Regular Decision and Early Decision II: You are free to apply to any college or university with a non-binding Regular Decision process. If deferred from Harvard REA, you can also apply to another school's binding Early Decision II program, typically with deadlines in January.
Special Scholarships and Programs: If you're pursuing scholarships or special programs with early deadlines at any institution (public or private), you can apply early as long as the decision is non-binding and the scholarship or program requires such an early application.
Considerations for Strategy: Applying to other schools early can be part of a strategic approach to college admissions, allowing you to secure potential acceptances and compare financial aid offers.
Early Action at Other Schools: If you apply REA to Harvard, you cannot apply Early Action to other private institutions. However, you can still apply Early Action to public universities and colleges, provided these are not binding.
Final Decision Deadline: Regardless of early applications, all students have until the national response date of May 1 to make their final college choice.
Harvard's Restrictive Early Action policy, with its deadline for the 2023-2024 cycle, offers a balanced approach: it enables students to showcase their interest by applying early to Harvard and receiving a swift admission decision, all the while maintaining the freedom to apply to an array of colleges under Regular Decision without premature commitment to Harvard.
In summary, applying to Harvard University is a journey marked by critical deadlines and strategic decisions. Prospective students must weigh the benefits of Early Action, with its earlier timeline and non-binding nature, against the extended preparation period that Regular Decision offers.
Harvard's Restrictive Early Action allows applicants to demonstrate their strong interest in Harvard while retaining the freedom to explore other options. With acceptance rates reflecting the university's selective nature, applicants must craft their submissions with both care and passion.
Ultimately, whether through Early Action or Regular Decision, the goal remains the same: to join the ranks of Harvard's intellectually vibrant community. It is a path that demands excellence, rewards foresight, and, for the successful few, offers a transformative educational experience.
Having all the necessary information is important before choosing any course of action. AdmissionSight is always here to assist you with any questions or concerns. We have more than ten years of expertise assisting students in successfully navigating the challenging admissions process.
Consult with AdmissionSight and find out what we can do to help you get into the school of your choice by ensuring that you are sufficiently aware and well-prepared for the application process.