Experience Leadership, Community Service and Teamwork in the National Honor Society
The National Honor Society is a high school educational group that elevates a student's experience in leadership, teamwork, and volunteer work. The National Honor Society provides a space for like-minded students to come together, motivate each other, and do good for their communities.
The National Honor Society is built upon the values of scholarship, service, leadership, and character, all of which are pillars to the students of NHS, and the NHS as a whole.
Students who are a part of The National Honor Society maintain a high GPA, at least a 3.0 (schools can higher the GPA), participate in community service, be a leader, and have good character. This article will touch upon what it takes to get into the National Honor Society.
But remember, when applying to organizations and colleges included, too many students have 4.0's, it's imperative to demonstrate your other qualities, like leadership and character.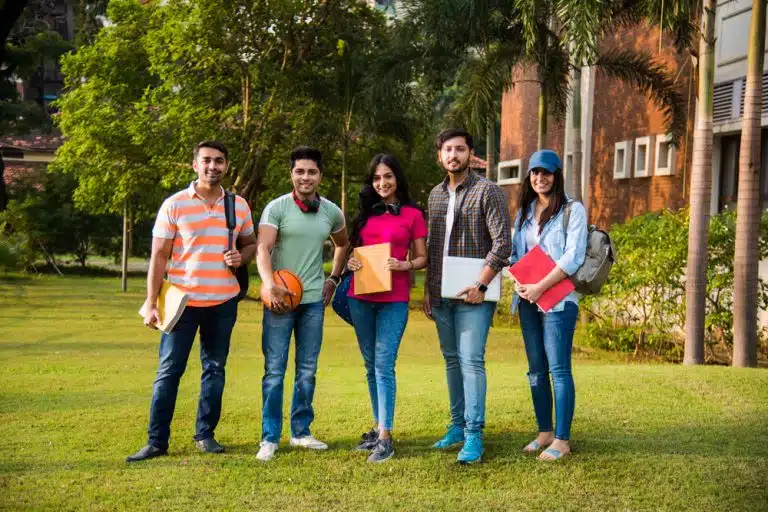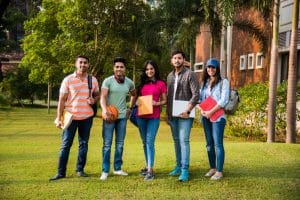 Being a part of the National Honor Society can give students a window into what juggling classes, clubs, and organizations can be like when it comes time for college.
The National Honor Society also allows for students to have gained experience in a competitive program while maintaining a strong GPA and taking high-level courses, which are all the criteria top applicants reach when applying to school. Read more as to how AdmissionSight recommends you boost your Academic Guidance in order to be a top applicant when applying to college.
Continue reading this article if you'd like to learn more about preparing for the National Honor Society, what it means to be a part of the National Honor Society, and how it can benefit you.
History
The National Association of Secondary School Principals established The National Honor Society in 1921. Local and regional honor societies existed before 1921, there wasn't a nationwide organization at that time.
Dr. Edward Rynearson, the principal of the Fifth Avenue High School in Pittsburgh, helped the organization grow from the original Alpha Chapter at the Fifth Avenue School to more than 1,000 chapters by 1930. With a constitution, an emblem, and a motto and a group of principals as coordinators, the new  National Honor Society organization quickly grew into one of the country's leading educational groups.
The centennial anniversary of the National Honor Society is on March 1, 2021.
Along with the National Honor Society, The National Association of Secondary School Principals has established various other honor society programs. Eligible middle school students can be asked to join the National Junior Honors Society, elementary school students can join the National Elementary Honors Society, or students can join the National Student Council.
To find out what famous military, politics, sports, arts, and education personnel were a part of the National Honor Society, visit here.
More than one million students participate in the National Honor Society activities. NHS chapters are in all 50 states, US Territories, Canada, and around the world. Not only does being a part of a chapter mean you are a select group in your school, but it also ensures students are doing more for their community through community service and volunteer work. (Read this article to find out more about the competitiveness between public and private schools, and which school you should consider attending).
Students from grades ten to twelve are eligible to be asked to join the National Honor Society. Each chapter at every school has to publish its qualifications for membership, which is based on the four pillars of NHS.
Scholarship

In accordance with national guidelines, students must have a minimum cumulative GPA of 85, B, 3.0 on a 4.0 scale. (Each school chapter can require a higher cumulative GPA.)

Service

Voluntary contributions and efforts made by a student, whether to the school system or community, volunteer means without compensation.

Leadership

Student leaders display that they are resourceful, they solve problems and they have a strong initiative. Students can have leadership experiences in school or community organizations.

Character

A student with good character is a team player, is honest and reliable, has courtesy, concern, and respect for others; and has a clean disciplinary record.
Once you meet the scholarship requirement of your school/chapter, you will have an opportunity to complete an application that speaks upon your accomplishments in the other pillars: commitment to service, leadership, and character.
Service
The National Honor Society chapters and students put an emphasis on student achievement, and also community engagement. It's important that members of the NHS give back, not for necessary volunteer hours or for a stipend, but for the true desire to assist their communities.
National Honor Society students volunteer in their communities at high rates. The average chapter contributes:
1,000 hours of school/community service
$26,000 in charitable donations
1,000 pounds of food to local, state, and national causes
100 pints of blood
Scholarship
Scholarship plays a role in getting into the National Honor Society, meaning having a strong GPA, but also once inducted. (To make sure you have a strong GPA by tenth grade and that you're a top applicant for the NHS, visit this page.) It's important when in the NHS that members continue to commit to learning and growing educationally and elsewhere. It's important to uphold high educational standards for personal reasons and to be a role model for younger high school students.
A large part of being a part of the National Honor Society is being eligible to apply for their scholarships. The scholarship program is supported by the National Association of Secondary School Principals (NASSP). The NHS offers a good amount of scholarships to outstanding NHS members, with a total of 600 scholarships awarded and $2 million in total:
1 National Winner $25,000 scholarship
24 National Finalists  $5,625 scholarship
575 National Semifinalists  $3,200 scholarship
Leadership
The National Honor Society is a chapter, therefore there are various leadership positions within each chapter, based on individual chapters. Different chapters have an executive board, group leaders, and more, which is a great way to learn about being a leader, figure out your direction, and stretch yourself.
The NHS also offers exclusive opportunities for members to develop their leadership proficiency through conferences, leadership events, and summits.
Leadership Experience and Development (LEAD) Conferences

Weekend meetings to encourage peer-to-peer networking and leadership training.

National Student Leadership Week

A yearly celebration of student leadership led by the school and chapter

State Summits 

A time that offers opportunities to grow leadership and empower students
Character
Character is the final pillar of the National Honor Society, but it can make or break who you are as a member, and as a person. Character is being open to diverse cultures, opinions, and discussions and building relationships that are empathetic. The character also proves who you are as a leader when under pressure, it's a quality that can make you a great leader, or a not so great leader.
There are so many values to good character, and it also might depend on personal values. The NHS believes perseverance, respect, integrity, honesty, sacrifice all work together to build good character. It's especially important in a school setting to be hard working, respectful of peers and teachers, and to be honest, being upperclassmen in the NHS means students are looking up to you, which means NHS members must have good character.
How Can I Join?
This might be a good chance for a Pre High School Consultation. Various middle schools offer National Junior Honor Society, but that doesn't guarantee you a spot in the National Honor Society come to high school. Speaking with us at AdmissionSight about how to hit the ground running right when you get to high school, to be ahead of your peers academically might be what you need to ensure your path is achievable into the National Honor Society.
Eligibility
Students in grades ten through twelve who meet the scholarship requirements for membership outlined by their school's chapter are eligible to be invited for membership. If you reach the GPA minimum to be asked to join, you will be asked to fill out a form/application regarding your experience in the other three pillars of the NHS, service, leadership, and character. If you don't have enough community service experience, at AdmissionSight we work closely with students to find opportunities, visit this page to learn more.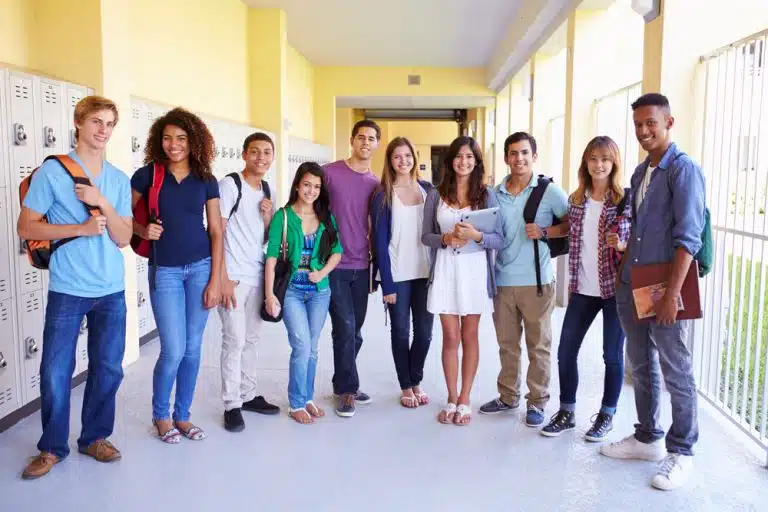 In order to be involved in the National Honor Society, it's important to know you're making a commitment. Each chapter has meetings, volunteer hours, events, and more, Each chapter has its own bylaws that outline meeting schedules, attendance policies, and more. Use the Chapter Finder to discover your Chapter, and ask the National Honor Society advisor at your school any questions about attendance, time, and more.
Projects
Each NHS chapter must hold community service projects that help the community or help their school. Each chapter has different requirements, but events can vary from tutoring younger students to having a park cleanup to hosting lock-ins to raise money. Here are some examples of projects from NHS chapters across the country:
Student Council Lock-in
Mandel Park Clean-up and Compost
Students can also come up with their own community service activities that utilize their chapter's skills, a specific cause, etc. Learn more about creating your own project here. Not only is creating your own project with your chapter a fun creative venture, but it also proves to college admissions counselors that you've taken advantage of your leadership opportunities.
Resources
When you are inducted into the National Honor Society, you join an elite educational group that not only allows you to work with peers, but provides you with resources you can't receive anywhere else.
The National Honor Society is so large, with chapters all over, the best resource is online. Although there are various leadership conferences, mentioned above, their webinars and Future Ready program allow students from chapters all over to utilize important resources that are specific to NHS members.
The National Honor Society is providing a College Planning Webinar Series that is exclusive to NHS members and their guardians. This is to assist in any college planning needs students to have, as well as students can ask questions via the NHS Twitter and Facebook.
The panelists are actual college admission experts as well as financial aid experts. If you have an interest in learning more about Ivy League Financial Aid but you aren't a member of the NHS, AdmissionSight has a helpful blog post regarding Ivy League Financial Aid here.
Some examples of Webinars include:
If you miss the webinar, no worries, the NHS provides notes once the live webinar has ended.
Another really helpful resource is the National Honor Society's #FutureReady visual self-guided plan. The NHS wants to help students who are starting high school, in high school and about to leave high school, they provide helpful aid, a worksheet and a video on various topics, while also using the hashtag  #FutureReady on social media to spread more tips. This program is open for all, there is no need for a National Honor Society log in, check it out here.
Here are the various topics NHS provides aid for:
Persuasive Speaking
Public Speaking
Goal Setting
Mastering Interviews (AdmissionSight also helps with Interviews if you need one on one coaching)
Time Management
Self Management
Exploring Careers
Fundraising
Building a Business
Finding your Purpose (Finding your purpose is very similar to the Personal Statement, which is a really important part of the college application. It might be helpful to view these resources together)
Storytelling
It's never too early to start preparing for your future, another topic AdmissionSight discusses when it comes to college, the earlier you begin the prepare, the better. 
Being apart of an educational society such as the National Honor Society, not only sets you apart when it comes to college admissions but also gives you a leg up for other competitions, access to other summer programs and more. It's really important to explore your interests and use your high school time wisely, you only have four years!
To learn more about the National Honor Society, start a chapter in your own school, or plan your community service project, visit them here. To get assistance in preparing for the National Honor Society, or even the Junior National Honor Society, contact us at AdmissionSight, we can set you on an individualized path to reach the goals you set.