Pre-med at Berkeley
If you are a pre-med at Berkeley, you are surely not alone, each year, almost one thousand Berkeley graduates submit applications to medical schools. This makes UC Berkeley one of the universities in the United States with the highest number of applicants.
In addition to being consistently ranked as one of the most prestigious public universities in the United States and as one of the top premed schools in the state of California, it is common knowledge that the University of California, Berkeley, is a leader in innovative fields of biomedical research.
UC Berkeley is located in close proximity to UC San Francisco, which is widely regarded as one of the best medical schools in the United States. This proximity allows pre-med at Berkeley to take advantage of an abundance of clinical and research possibilities.
Does Berkeley have a Pre-med?
Does Berkeley have a pre-med? At the University of California, Berkeley, Pre-Med/Pre-Health is neither a major nor minor; rather, it is a pre-professional path that students pursue while getting ready for a future in one of the graduate-level health professions.
Pre-med at Berkeley comes from a wide range of backgrounds and majors, ranging from biology to English. Ultimately, pre-med students should choose an academic route that they will enjoy and one in which they will be successful.
There is no preference or competitive advantage for any major over another in the process of admission to medical school; despite the fact that the majority of medical school applicants have majored in the biological sciences, this is not the case. No matter what their intended field of study is, all students are expected to finish the prerequisite classes that are necessary for entering their chosen health profession.
UC Berkeley applicants have a strong track record of entry into medical schools and other health professional schools, including dental, nursing, optometry, pharmacy, physical therapy, physician assistant, and veterinary programs.
This is due to the university's reputation for producing qualified applicants. Every successful pre-med at Berkeley maintains good GPAs while juggling a demanding school load with extracurricular activities such as research and community service.
The applicants that health professional schools are looking for are well-rounded individuals who can demonstrate that they have researched their chosen profession and have an interest in assisting others in a variety of contexts. During their time in the pre-med at Berkeley, students are encouraged to pursue their interests and hobbies in addition to following their passions.
The community of pre-med and pre-health students at UC Berkeley is sizable and very active. The campus provides ample opportunities to gain clinical, service, and leadership experience through over 50 health-related student organizations and a diverse range of healthcare settings located near campus.
Additionally, the campus provides broad learning and research opportunities (both clinical and wet lab) to take courses and conduct research with faculty who are at the top of their fields.
What Percent of Berkeley Pre-meds Get Into Med School?
What percent of Berkeley pre-meds get into med school? The University of California, Berkeley, publishes a substantial quantity of information regarding admittance to medical schools. On the website devoted to Medical School Admissions, the company brags about the success of its pre-med programs, which have helped hundreds of students gain admission to at least one medical school during the first round of applications.
They do mention that this data covers students who take gap years between graduating high school and applying to medical school, which ensures that it is reliable for the most part.
The first-time acceptance rate at Cal is consistently above 50%, which is about 10% higher than the acceptance rate seen at other universities across the country. It is natural to be surprised when viewing such a high acceptance rate; however, it is important to keep in mind that the University of California, Berkeley offers some of the most challenging "weeder" courses in the country.
This means that, in most cases, only the very best students are able to finish their pre-med at Berkeley and then move on to apply to medical schools. It appears that approximately 500 to 600 of the thousands of students that enroll in pre-med programs during their freshman year have any intention of applying to medical school.
Which Undergrad is Best for Med School?
Which undergrad is best for med school? At UC Berkeley, as is the case at the vast majority of other colleges and universities, there is no such thing as a "premed" major. Instead, Berkeley premeds majors in anything from philosophy to chemical engineering, and students with a wide diversity of academic backgrounds have been successful in applying to medical school.
There is no single academic discipline that is universally regarded as the best option for students interested in pursuing a career in medicine, both on a national scale and at Berkeley.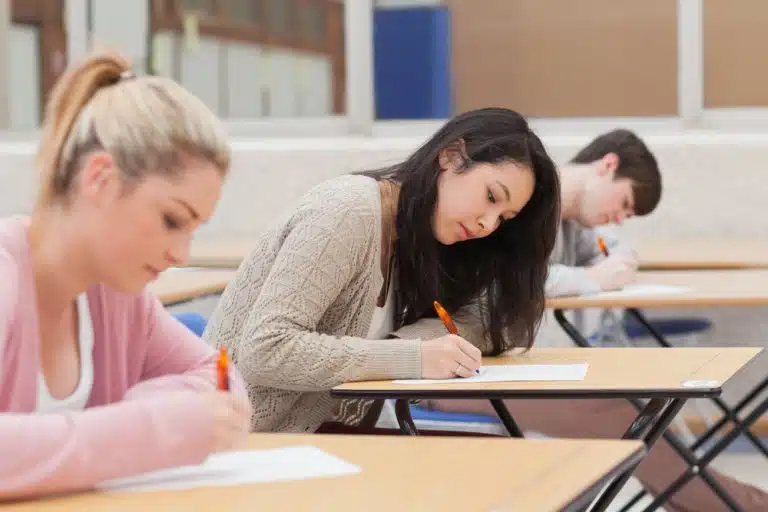 However, a significant number of pre-med at Berkeley continue their studies toward degrees in the biological sciences. This is due to the fact that there is a substantial amount of overlap between the needed courses for these majors and the premed prerequisites that were covered before.
At UC Berkeley, some of the pre-med majors that are most in demand are as follows:
Biology
Biology is one of the most common majors chosen by those who want to pursue a career in the medical field, particularly those who wish to become physicians or surgeons. The Bureau of Labor Statistics reports that 48.7 percent of all physicians and surgeons who were working in the United States in 2015 had biology as their undergraduate major.
According to the Association of American Medical Colleges, more than half of all individuals who applied to medical school for the academic years 2021-2022 majored in biology or a related biological science for their undergraduate degrees.
One approach to ensure that you take the prerequisite scientific classes and labs that are required by many different medical schools is to earn a degree in biology. You will learn about things like human biology, anatomy, physiology, and genetics during your time in this program.
You will learn how a variety of species are able to survive and reproduce, and the classes you attend will demonstrate how your body's many organs coordinate their functions to keep you alive.
You will not only gain knowledge about organisms that are still alive today, but you will also travel through time to find out about creatures that existed a very long time before humanity. If you want to get as much information as possible regarding life and the myriad of forms it can take, taking a biology class is the way to go. This degree piques your curiosity and motivates you to keep working for the long-term professional goals you've set for yourself.
Biochemistry
Students who specialize in biochemistry study not only live creatures but also chemistry and how it interacts with living organisms in the same way that biology students do. This is another option that many people who wish to pursue a career in medicine choose.
The study of biochemistry involves investigating the chemical processes that are involved in living things, with a particular emphasis on the inner workings of cells.
Courses in biochemistry examine how cells generate energy, how they move, and how they reproduce. Following an introduction to the fundamentals of cellular life, you will investigate DNA and genetics, the fundamental components of living things.
You not only learn how genetics affect a person's likelihood of developing certain diseases, but you also gain an understanding of how the color of a person's hair and eyes is determined by genetics.
As you might expect, the majority of your scientific classes will be labs, particularly those in the fields of biology and chemistry. Prospective employers will take note of your fundamental grasp of life if you have a degree in biochemistry, which proves that you have this insight.
Biomedical engineering
You should expect to take a lot of science classes if you choose biomedical engineering as your major, and you'll also learn a lot about technology. You will get an understanding of how advances in science and engineering can contribute to better medical treatment. Magnetic resonance imaging and the technology that makes laser surgery possible were both invented by biomedical engineers.
These advancements, which have revolutionized the world in many beneficial ways, have been largely responsible for these changes. If you pursue an education in this subject, you will provide yourself with the tools you need to succeed in any area of specialization that you choose to focus on later in your studies, provided that you continue your study in this field.
The majority of students who choose this concentration to go on to pursue careers as biomedical engineers. These engineers are responsible for a wide variety of tasks, including the development of new medical tools such as diagnostic and monitoring equipment, as well as the research and development of artificial organs that can be used in transplant procedures.
An amazing accomplishment that no employer will be able to overlook is earning a degree in biomedical engineering with a good grade point average. As a result of this accomplishment, you will have many more job alternatives available to you.
Psychology
It's not just aspiring doctors who can benefit from undergraduate degrees in the social sciences like psychology or sociology. They can be advantageous, and some medical schools even give preference to applicants who have them.
You will also gain an understanding of mental health concerns as well as the factors that contribute to their development. The knowledge and understanding that you gain while obtaining this degree will prepare you for many of the responsibilities that you will assume once you get it and begin working in the medical field.
You will be taught, for instance, how to communicate with patients in a way that fosters transparency and trust among all parties involved. You will not only learn how to aid your patients, but you will also learn how to get beyond the emotional problems that you will confront during your career. This is a two-fold benefit of being a medical professional.
If you choose to major in psychology, rather than, say, biology or chemistry, you can differentiate yourself from other students in your graduating class while also contributing to the variety of that class. You will also acquire the professional skills necessary to take a humanistic approach to a medical career, such as empathy, communication, critical thinking, and resilience.
These workplace skills are required for a humanistic approach to a medical career. The Bureau of Labor Statistics in the United States estimates that approximately 6.6 percent of currently practicing physicians and surgeons have degrees in psychology.
Public health
Instead of concentrating on the health of a single patient, students who specialize in public health look at the health of an entire community or population. If you have an interest in topics such as community health, infectious disease outbreaks, disease prevention, or preventive medicine, you could be interested in pursuing a degree in public health as an undergraduate student.
However, they do cover scientific research methods and provide valuable insight into public health issues and obstacles that individuals may face in getting healthcare services.
Public health degree programs tend to include fewer laboratory science courses because it is a medical major, but they do cover scientific research methods. You will concentrate on preventative measures, health statistics, and trends, as well as the promotion of healthy living.
An undergraduate degree in public health can serve as excellent preparation for a variety of different occupations. Pre-med is a great initial step before applying to medical school and is offered by many schools, similar to the field of psychology.
Economics
At first look, majoring in economics and enrolling in a pre-med program may not appear to be complementary to one another, but this combination is really more frequent than you might imagine. Since economics, like psychology, is a social science, you will develop the ability to think critically about the people and the world around you while you study it.
A physician who is skilled in mathematical problem-solving may be able to apply those abilities to the resolution of their patient's medical issues, but this is not the sole benefit of having such knowledge.
If you work in the public sector long enough, there is a chance that one day you will be in control of a health clinic. When it comes time for you to manage the budget, having a degree in economics will come in very handy for you. Also, keep in mind that not all medical students examine the financial implications of attending a particular institution before making their decision.
It's possible that getting a degree in economics will help you do better on the MCAT. You will have a better understanding of how to make your services more affordable for your patients once you have finished school and are working as a practicing medical professional.
Additionally, you will have a better understanding of how to run a private practice and even how to work with insurance companies once you have this knowledge.
What GPA is Required for Berkeley?
What GPA is required for Berkeley? When deciding whether or not to attend pre-med at Berkeley, the capacity of students to keep high-grade point averages is one of the primary considerations that pre-med students take into account.
The vast majority of students planning to pursue a career in medicine are aware of the importance of maintaining a stellar grade point average in order to stand out among other applicants. In most cases, a grade point average of at least 3.7 is considered to be "competitive enough" for top colleges.
Regarding the comparison of GPAs in the application process for medical school, I feel it is important to point out that, to the best of my knowledge, the vast majority of universities do not take prestige into consideration, or at the very least, do not give it a high priority.
To put it another way, you shouldn't automatically believe that a higher GPA earned at a school with a lower ranking will "appear better" than a lower GPA earned at Berkeley.
Want to learn more about pre-med at Berkeley? You've come to the right place. At AdmissionSight, we have over 10 years of experience guiding students through the competitive admissions process.
AdmissionSight can help you put your best foot forward when applying to college. Contact us today for more information on our services.