Scholarships at Johns Hopkins
Johns Hopkins University is widely regarded as one of the most prestigious academic institutions for conducting research in the United States. Only the most remarkable candidates are eligible to get full scholarships at Johns Hopkins University.
Johns Hopkins University is a prestigious private institution of higher learning located in Baltimore, Maryland. The institution was established in 1876, and it was named after Johns Hopkins, an American businessman, abolitionist, and philanthropist. Johns Hopkins was also the initial patron of the university.
It is well known that Johns Hopkins University offers many chances for research and has rigorous academic requirements. In a similar fashion, their staff and students learn, teach, and study throughout more than 260 different programs in the arts and music. disciplines within the humanities, social sciences, natural sciences, engineering, international studies, education, and business, as well as the health professions.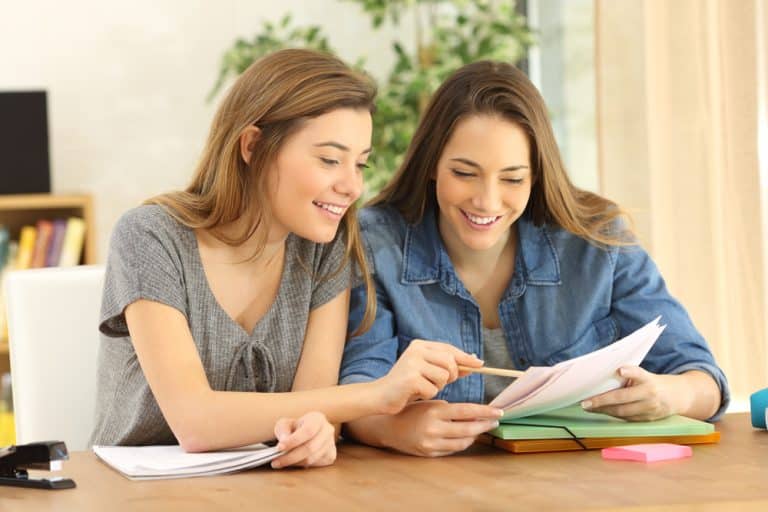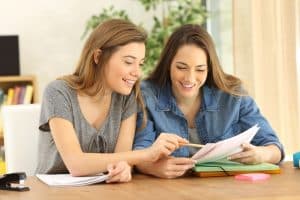 Because Johns Hopkins is one of the most selective universities in the entire United States, it has a policy that is need-blind to both local and international students when it comes to awarding scholarships at Johns Hopkins. In addition, Johns Hopkins University strives to accommodate every admitted student's full proven need.
Can you get a Full Scholarship to Johns Hopkins?
Can you get a full scholarship to Johns Hopkins? Johns Hopkins University, which was the first research university in the United States, has an outstanding reputation and is proud of the achievements of its graduates in a variety of sectors, including medicine and international affairs.
Johns Hopkins University provides educational opportunities at both the undergraduate and graduate levels in a variety of fields. The majority of first-year students at Johns Hopkins are recipients of some form of financial assistance.
In the year 2022, 2,865 of the 5,427 undergraduate students who were enrolled got some form of financial assistance. Undergraduate students who can demonstrate a financial need will have their full tuition and fees covered by Johns Hopkins.
A student who is entering college for the first time and attending full-time can expect to get an annual financial assistance package worth around $60,027. To pay any expenditures not covered by scholarships or grants, around 38% of Johns Hopkins undergraduates take out student loans. Graduates of Johns Hopkins University who have taken out student loans leave school owing an average of $18,180 in total student loan debt.
In addition to student loans, Johns Hopkins may also be able to provide some students with grants and scholarships to assist them in paying for their education. Grants and scholarships at Johns Hopkins, in contrast to loans, do not require the recipient to make any payments back.
In 2022, need-based scholarships were offered to a total of 2,865 students, and a total of $156.3 million was given away to help students with financial needs meet the cost of attending Johns Hopkins University.
Students who qualify for merit-based financial assistance were eligible to receive an additional $7.17 million in merit-based scholarship money. Students have the opportunity to study with either fully supported or partially financed scholarships at Johns Hopkins University.
What are the Scholarships at Johns Hopkins?
What are the Scholarships at Johns Hopkins? Johns Hopkins University has made it a priority to admit the most talented students possible, regardless of where they come from or what their families' socioeconomic status may be.
Students who are citizens of the United States or permanent residents of the country are eligible for financial aid packages from Johns Hopkins University regardless of their level of financial need, and these packages do not include any kind of student loans. Here are some of the scholarships at Johns Hopkins available to eligible students.
Need-based awards
Gifts that do not require any sort of repayment are known as grants. Your level of financial need will determine the amount of the award.
JHU Grant
Students who can demonstrate a need for financial assistance are eligible to receive Johns Hopkins University Grants, which come from the institution's coffers or endowments. Your level of financial need will determine the specific amount of the award, which is renewable on an annual basis.
Cummings Scholars
Graduates of public schools in Baltimore City and Washington, District of Columbia, are eligible to apply for scholarships through the Cummings Scholars Program.
Candidates are required to have lived in Baltimore City or Washington, DC, for at least three years before applying, and to have attended public schools in either city for at least three years in a row.
There is no requirement for a separate application, and applicants should follow the regular method for applying for aid depending on their level of financial need.
Clark Scholarship
To commemorate the life and work of Mr. A. James Clark, an accomplished engineer, businessman, and philanthropist, the Clark Charitable Foundation and the Johns Hopkins Whiting School of Engineering collaborated to found the Clark Scholars Program.
This was done in order to create a program that would carry on Mr. Clark's legacy. Clark Scholars take part in specialized academic programs as well as opportunities for community service that are intended to build future leaders and improve the quality of their undergraduate experience.
Davis United World College (UWC) Scholars Program
The Davis UWC Scholars Program, its scholars, and the partner institutions that it collaborates with are dedicated to fostering intercultural conversation and understanding on college campuses as well as in other parts of the world.
Students who have graduated from one of the United World Colleges and have decided to continue their education at Johns Hopkins University will be given the title of Davis UWC Scholars and will become a part of our vibrant community of UWC alumni.
Those Davis UWC Scholars who submit an application to our Office of Student Financial Services for need-based financial aid and are determined to be eligible for this type of assistance are also eligible to receive financial support for their undergraduate educations from the Davis UWC Scholars Program.
Hodson Gilliam Success Scholarship
The Hodson Gilliam Success Scholarship is given out on an annual basis to incoming first-year students who have demonstrated financial need and are outstanding students who come from underrepresented minority groups.
These students can be African American, Hispanic, or Native American students, but are not limited to just those. This merit-based award requires applicants to demonstrate that they continue to be in need of financial assistance.
Merit-based awards
Fellowships and scholarships at Johns Hopkins that are based on merit are a form of financial help that does not need to be repaid and are granted on the basis of academic and personal accomplishment.
The Hodson Trust Scholarship
These scholarships are given out by the Hodson Trust to fewer than twenty first-year students each year. Recipients are selected based on their demonstrated potential for academic and personal success as well as leadership. If the student maintains a grade point average of 3.0 during the academic year, the scholarship will be automatically renewed the following year.
The value of the scholarship will be maintained at its original level for the duration of the recipient's time spent earning an undergraduate degree. Every first-year student who submits an application for admission to the university will have their name considered for the Hodson Trust Scholarship. It is not necessary to submit a separate application.
Beneficial Hodson Trust Employee Tuition Scholarship
You may be eligible for scholarship money through The Hodson Trust if either of your parents worked at The Beneficial Corporation for two or more years immediately prior to June 30, 1998. This requirement must be met in order for you to be considered.
In order for you to be considered for The Hodson Trust Beneficial Scholarship, your qualified parent needs to submit the application to the Office of Student Financial Services.
Charles R. Westgate Scholarship in Engineering
Kwok-Leung Li, a former student in the Electrical Engineering Department, has provided a contribution to the university in the form of the Charles R. Westgate Scholarship in Engineering. As an entrepreneur working in the field of communications and networking, Mr. Li enjoyed a significant deal of success.
These awards are given out in recognition of Professor Westgate, who has devoted his entire professional life to the instruction of undergraduate students. His dedication to assisting students with independent research and guided study has garnered him widespread praise, and he has been lauded for the superior quality of his teaching.
Army Reserve Officer Training Corps Scholarship (ROTC)
An on-campus Army ROTC program may provide students with the opportunity to receive renewable tuition scholarships for two, three, or four years of study. These scholarships frequently include book allowances and monthly living stipends. After receiving one's diploma, one must go on to serve in the armed forces as a commissioned officer. Get in touch with the Army or Air Force recruiting officer in your area, as well as your high school counselor or the Department of Military Sciences at Johns Hopkins University, for additional details.
Air Force Reserve Officer Training Corps Scholarship (ROTC)
Students attending Johns Hopkins University who become members of the Air Force Reserve Officer Training Corps are eligible for both competitive and non-competitive scholarships offered by the Air Force (AFROTC).
Private scholarships
Additional funding can often be found in the form of scholarships made available by private groups. Any outside scholarships that you are awarded will first replace the expectation that you have for summer savings, and then they will replace the expectation that you have for work-study with your financial aid award dollar for dollar.
If you get outside scholarships that are greater than the entire amount that is expected of you for summer savings and work-study, your JHU Grant will be lowered by the same amount. This implies that you can get up to $4,500 in outside scholarships (if you are a typical undergraduate student) before there are any changes made to the amount of support you receive from the JHU Grant. Student Financial Services must be informed of any and all scholarships received.
In addition, Johns Hopkins University takes part in all of the available programs for veterans, such as Yellow Ribbon and the Post-9/11 GI Bill. The educational benefits provided to veterans are regarded as external scholarships and, as such, first, take the place of the summer savings expectation and work-study components of the financial aid package that you get on a dollar-for-dollar basis.
What are the Johns Hopkins University Scholarships Requirements?
What are the Johns Hopkins University scholarships requirements? If your current financial situation is making it difficult for you to attend Johns Hopkins, the university would appreciate it if you would give them the opportunity to reevaluate your eligibility for financial aid.
The goal of Johns Hopkins University is to provide you with the best possible financial aid package based on the current financial situation of your family within the parameters of the policies that are in place, the regulations that are mandated by the federal government, and the availability of funds.
Applicants whose family income is $80,000 or less and who have typical assets are eligible to obtain full cost-of-attendance scholarships, which cover not only tuition but also housing and board, and any other related expenses. For applicants whose families have salaries ranging from $80,000 to $150,000 and who have normal assets, the percentage of the family income that can be contributed will be capped at 10%.
Students need to submit both the FAFSA and the CSS Profile in order to be considered for financial aid or scholarships at Johns Hopkins. As they go over these documents, it is possible that they will discover that they require extra information to establish whether or not you are eligible. If this is the case, you will be notified through email from IDOC, the document upload service provided by the College Board, that more papers have been requested from you.
Want to learn more about scholarships at Johns Hopkins? You've come to the right place. At AdmissionSight, we have over 10 years of experience guiding students through the competitive admissions process.
AdmissionSight can help you put your best foot forward when applying to college. Contact us today for more information on our services.