The Best Medical Schools In The World
What is medicine?
How can you define medicine? The study of health and wellness is referred to as medicine. It consists of medical assistants, physicians, and various other specialists. It addresses the diagnosis, treatment, and prevention of disease, medical research, and many additional aspects of health. The purpose of medicine is to enhance and maintain one's health and well-being. Some of the best medical schools in the world have been a big factor in the advancement of medicine.
Evidence-based practice is implemented into the care that professional medical personnel provides patients. A medical decision-making process known as "evidence-based practice" (also abbreviated "EBP") uses the knowledge obtained through research and existing theory. The professionals' responsibilities are the examination, diagnosis, treatment, and prevention of injuries, illnesses, and other types of impairments.
Why study medicine?
Now that you know about medicine, the next question is, "Why should one major in medicine?" Even though a lot of people are interested in studying medicine, there are also some who are confused about why.
The study of medicine requires a significant time commitment. In most cases, this is a factor that contributes to people's decisions not to pursue a career in medicine. A career in medicine has the potential to be very satisfying. It might be appealing to you because:
you can make a real difference in people's lives by helping to alleviate pain and suffering
it's a respected profession in the community
there's a wide choice of careers. There are over 60 specialties, and there are opportunities to get involved with teaching, research, and management
the day-to-day work can be very varied
you will face all kinds of practical and intellectual challenges
once you graduate, you'll earn a reasonable salary
This profession is in demand as the medical profession is needed by everyone
What are the best medical schools in the world?
Harvard University
The Harvard Medical School, which was established in 1782, is currently ranked first as one of the best medical schools in the world by the QS world rankings for the year 2021. Their medical health program is geared toward reducing the amount of human suffering by preparing the students to take leadership roles in the clinical and biomedical fields of medicine. Their mission and vision are to create an environment that is welcoming to everyone while also addressing the needs of humanity and offering high-quality educational opportunities.
Average tuition fee: $65,203
University of Oxford
The academic training program offered by the University of Oxford is comprehensive and includes in-depth research essential to the field of medicine. You can begin with a pre-clinical stage that lasts for three years and then move on to clinical studies that last for another three years. The students can improve their skills and further their education by working in research laboratories located in the medical science division.
Average tuition fee: $49,991
Stanford University
The next college on the list to be discussed is Stanford Medicine, which is widely regarded as among the best medical schools worldwide. The school was one of the first in the field of medicine and is known for its comprehensive and forward-thinking research study program. It instills in those who will one day lead the medical world the ability to be resourceful and skilled.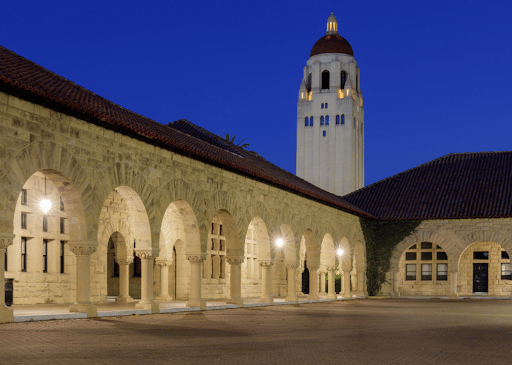 As one of the best medical schools in the world, Stanford's school of medicine has ties to the Stanford healthcare system and the Stanford children's health system. These two institutions have a well-deserved reputation for being leaders in obstetrics and gynecology, neurology, and pediatric care, respectively.
Average tuition fee: $55,011
University of Cambridge
There are two types of medical courses that can be taken at the University of Cambridge's medical college: an undergraduate course and a graduate one. The course outline developed here provides a platform for individuals interested in medicine to gain knowledge from rigorous evidence-based training and practice. During the class, the students can conduct research and work on projects.
Average tuition fee: $82,984
Johns Hopkins University
The faculty and administration at Johns Hopkins University are strong proponents of using a holistic strategy to educate students. This university's School of Medicine is consistently ranked as one of the best medical schools in the world. The institution provides a diverse selection of doctoral and medical doctorate programs, each featuring an adaptable learning environment and extensive subject coverage.
Average tuition fee: $58,000
University of California (UCLA)
The David Geffen School of Medicine at UCLA is the world's youngest of these top 10 best medical schools. These rankings were compiled by the Academic Ranking of World Schools. It is quickly becoming the industry leader in the realm of medicine and the biomedical sciences. The institution has programs for graduate, postdoctoral, graduate, and residency studies, and it adheres to the philosophy that education should be provided through community partnerships.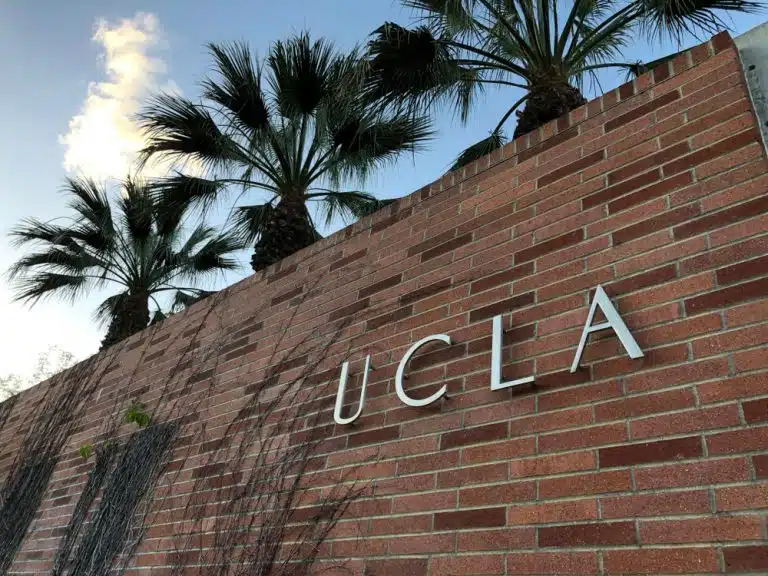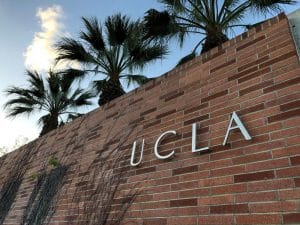 Average tuition fee: $50,130.
Yale University
The Yale School of Medicine is widely regarded as both a pioneer in the development of physician-scientists and one of the most prestigious MBBS programs on the planet. As such, they are also considered one of the best medical schools in the world.
They are primarily concerned with enhancing medical research projects and advancing medical practice by discovering new scientific information. This medical school is home to 11,000 professors and other teaching staff members. Students cite their compassion, commitment, and boundless energy as the driving forces behind their decision to study medicine at that institution.
Average tuition fee: $64,024
University College London (UCL)
Since 1834, the University College London (UCL) in London has produced doctors for the community. It maintains close relationships with seven major teaching hospitals that deliver education of the highest caliber in the medical field.
The field of medicine has greatly benefited from the contributions of the school's many academically accomplished and prominent alumni who have taken on leadership roles. UCL has a strong academic reputation, supported by the university's well-supported students and highly trained faculty members.
Average tuition fee: $50,149
Imperial College
Another highly regarded medical school has been honored with the Athena SWAN award in recognition of women's contributions to the field of medicine. 1997 marked the beginning of Imperial College's medical school, which has since made significant investments in cultivating close connections with its healthcare partners. It collaborates with faculties in fields such as engineering and the natural sciences, spanning multiple disciplines.
Average tuition fee: $50,149
Massachusetts Institute of Technology (MIT)
Even though the university does not have a medical school, it collaborates with Harvard Medical School to deliver two integrated programs. An MD-PhD program and a degree in health sciences are examples of these educational opportunities. Because of this partnership, not only are they regarded as one of the best medical schools in the world, the universities in and around Boston now have the opportunity to work closely with the region's hospitals.
Average tuition fee: $64,101
Now that you know about the best medical schools in the world, it is wise that you also prepare for your college admission. If you wish for guidance in your journey, AdmissionSight will help you through the competitive admissions process. With their team of top experts, you can surely get accepted to the top medical schools in the world. Set up an appointment today and get the best help getting into university.