The Harvard Motto
Harvard Motto
Every nook and cranny of the campus at Harvard University features a veritas shield for visitors to view. Although "Veritas" is the Harvard motto, and it does imply "truth,"  the complete Harvard motto is "Veritas Christo et Ecclesiae," which literally translates to "Truth for Christ and the Church." There are a few locations around campus that still have this, the Harvard motto is emblazoned on a shield, and it can be found on many buildings and locations around the main campus. These locations include Memorial Church, Widener Library, and a number of dormitories located within Harvard Yard.
As it was created with church support with the intention of training clerics so that the Puritan New England Colony wouldn't need to hire immigrant clergy, Harvard University was never formally affiliated with any particular religious group. Although fully stated in the Harvard motto, any religious affiliation or control that had been exerted over Harvard University was ultimately lifted, and the institution is now dedicated to providing the highest level of academic knowledge and intellectual training. It has gained a reputation for its emphasis on critical thinking.
In spite of the fact that it has, on occasion, been subjected to severe criticism, thru embodying the Harvard motto "Truth", Harvard University has managed to weather the storm of social change and continue to admit women and members of underrepresented groups. In response to the demands of students in the 1960s for greater freedom, the institution of higher learning has, for the most part, refrained from interfering in the personal lives of its undergraduate students.
Harvard University, a member of the prestigious Ivy League, has a long history of producing illustrious graduates and faculty members, contributing to the institution's stellar reputation for academic excellence. We are going to go deeper into the manner in which the Harvard motto represents not only the university as a whole but also the students that attend the university.
What is the Harvard University motto?
What is the Harvard University motto? The Harvard "arms," which consist of a shield, three books, and the Harvard motto "Veritas," are the decorative version of the university seal, which continues to be used as a legal mechanism for authenticating papers. The seal has a lion rampant holding a book in each hand. At Harvard, the coat of arms can be found in a variety of forms and locations, including carved into wood, sculpted in stone, molded in plaster, portrayed in wrought iron, cast in brass, and sewn into flags. It can be found above gates and gateways, as well.
The history of the coat of arms that Harvard University uses dates back a very long time. "Veritas", which is Latin for "truth," was chosen to be the Harvard motto in 1643. However, the motto did not become well known for almost two centuries after it was chosen. In its place, in the year 1650, the Harvard Corporation decided to use the Latin phrase "In Christi Gloriam," which translates to "For the glory of Christ."
"Veritas" was eventually discovered in some old college documents by Harvard President Josiah Quincy III, and it reappeared in 1836 when it was displayed on a banner commemorating the College's 200th anniversary. The phrase "Christo et Ecclesiae", which translates to "For Christ in the Church," replaced the word on the Harvard seal in 1847 after it had been removed from the seal between the years 1843 and 1847.
Over the course of time, the Harvard motto "Veritas" would emerge as the single word most strongly connected to Harvard. The phrase "in the forefront of academic and intellectual discovery" aptly describes the position that Harvard has in the world. Over the course of over four centuries, through the Harvard motto, students and academics have been seeking the truth, expanding their knowledge, and making the world a better place. Those who venture into it are tasked with learning, conducting research, instructing others, working, and growing.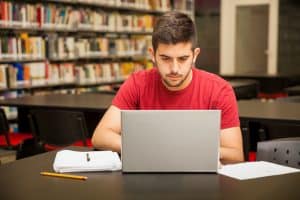 The mission of Harvard University, which is both a research university and a nonprofit institution, is to broaden access to educational opportunities for people who have had a variety of life experiences. In addition to this, the emphasis will be placed on establishing a thriving community of belonging that values diversity, works to foster inclusion, and develops more fair educational opportunities. Embodying the Harvard motto, everyone associated with Harvard—students, alumni, faculty, and staff—is dedicated to creating a positive impact in the world around them, as expressed in the university's slogan.
What is Harvard University's mission statement?
With knowledge of the Harvard motto, what is Harvard University's mission statement? As a result of the transformative power of education in the liberal arts and sciences, the goal of Harvard University is to educate the world's future leaders, which permeates every aspect of the Harvard College experience and motivates each and every member of our community to work toward making the world a more just, equitable, and promising place.
Students embark on a journey of intellectual transformation by first beginning it in the classroom, where they are presented with new ideas, new ways of understanding, and new ways of knowing. Embodied in the Harvard motto, Students' intellectual transformation is deepened and the conditions for social transformation are created when they live in an environment that is diverse in the sense that they are surrounded by people who are studying different subjects, who come from different walks of life, and who have identities that are constantly shifting.
From this, Harvard hopes that students will begin to fashion their lives by gaining a sense of what they want to do with their gifts and talents, assessing their values and interests, and learning how they can best serve the world. This will allow students to begin to take ownership of their education and begin to take responsibility for their own learning.
The education in the residential liberal arts and sciences that Harvard College provides is considered to be the gold standard. We have made a commitment to establishing and maintaining the conditions that make it possible for each and every Harvard College student to embark on an educational journey that is unsurpassed in its capacity to intellectually, socially, and personally alter them.
What is Harvard most known for?
So, what is Harvard most known for? It is well known that Harvard University, holds the title of the oldest institution in the United States. Students from every corner of the globe harbor aspirations of enrolling in a very prestigious and competitive university.
Harvard has established itself as much more than simply a symbol over the course of its nearly 400-year history. Through embodying the Harvard motto, it has developed into a university with outstanding academics, rich traditions, and a close-knit community. Graduates of Harvard University have gone on to become influential thought leaders in their respective disciplines.
The academics are the foundation upon which all of Harvard's accomplishments and accolades are built. Even though Harvard's many programs are top-notch, there are a select few that truly shine even in the midst of such illustrious competition. The Harvard School of Divinity is often regarded as the most prestigious institution for theological education anywhere in the world. This accolade stems from the institution's roots as a seminary.
The divinity degree program at this university enables students to contextualize their own academic pursuits within the framework of a variety of religious traditions by combining academic study with actual religious practice.
The faculty at Harvard is comprised of eminent individuals, such as winners of the Nobel Prize and the Pulitzer Prize, as well as other pioneers in their respective fields. Even outside of the classroom, there are numerous chances for undergraduate students to interact with faculty members, such as first-year faculty dinners, faculty-student initiatives, the faculty luncheon series, and many others.
Through participation in Academic Life Workshops, students acquire valuable skills that may be applied in both their academic and professional lives. In the past, they have covered themes such as Study Skills and Preparing for Midterm Exams, Résumé Writing 101 Workshop, Entering the World of Research, and Using Social Media in Your Social Science Projects. Other topics that have been covered include:
Students at Harvard, in line with the Harvard motto, are trained to think critically, reason analytically, and write coherently as a result of the university's unwavering dedication to the liberal arts and sciences, which serve as academic life's foundation. Every student is required to take General Education classes, which are designed to get them thinking about how the concepts they learn in class relate to the real world. Students will wrestle with challenging themes and pressing concerns, such as global warming, racism, and the rise of artificial intelligence, among a plethora of other topics.
Roughly half of the students choose to participate in the honors program offered by their chosen concentration. Students also have the option of developing their own specialized emphasis, with the instructor's blessing, that caters to a "uniquely hard academic aim." Students have the option of pursuing a supplementary field as well (equivalent to a minor).
Students who enter Harvard with advanced standing have the opportunity to apply to receive a master's degree in select fields during their fourth year of study. They also have the ability to cross-enroll at Harvard's graduate schools as well as other institutions in Cambridge or Boston and attend classes there.
What kind of student is Harvard looking for?
With everything there is to know about the ideals of the Harvard motto, what kind of student is Harvard looking for? Everyone believes that the only students Harvard will accept are those who will excel in their studies. And while there is some truth to this remark, it does not explain why all students who score in the top percentile will not be admitted to Harvard. And this is why occasionally the only student who gets in is one who is slightly above average.
Harvard wants to find students who will be the best teachers to one another and to their instructors; they want to find the students who will be the ones who inspire those around them throughout their time in college and beyond.
In general, embodying the Harvard motto, Harvard gives preference to students who are excellent, and diligent, and demonstrate that they have the potential to be successful in the future. Students must be able to adapt to the enormous amount of reading, writing, and studying that is required at Harvard in order to be accepted. The most significant factor in their admissions decision is whether or not the applicant has an engaging story. This ensures that the student population is as diverse as possible and those other students can gain knowledge from one another.
The Admissions Committee does not employ any form of the quota system at all. The decisions made by the Admissions Committee are based, in part, on how applicants present themselves in their applications, as well as on the feedback they receive from their instructors, university counselors, and Harvard's own alumni and alumnae interviewers.
The admissions process at Harvard is based on a "whole person review," which means that numerous elements, such as your grades and test scores, are crucial in the admissions process. However, grades and test scores are not the only factors that are important.
There is no set procedure that must be followed in order to get accepted into Harvard. The Admissions Committee places a significant emphasis on scholastic achievement in secondary school; however, they also assess a wide range of other factors, such as interest in the community, extracurricular activities, and previous work experience.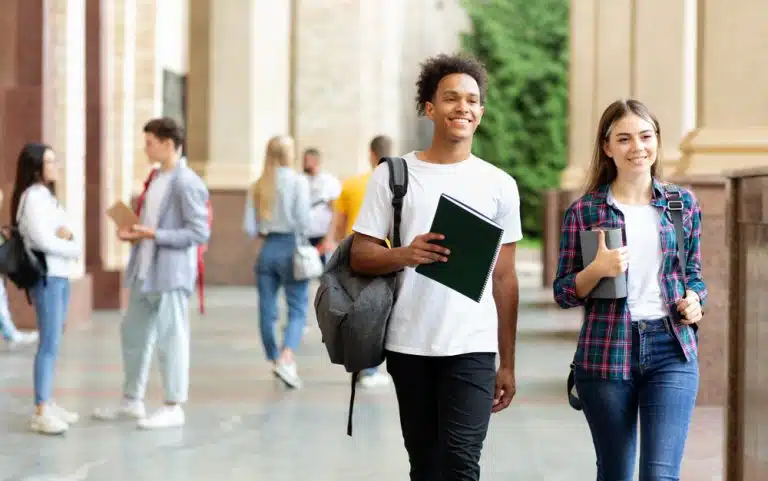 The decisions made by the Admissions Committee frequently take into account the applicant's personal traits, such as their moral fortitude, capacity to triumph over challenges, enthusiasm, and inventiveness. Your grades and test scores are a big assistance when it comes to evaluating your potential in the classroom, but they are by no means the only factor taken into consideration.
The Admissions Committee is interested in seeing evidence that you are both willing and able to take on academic difficulties, as well as evidence that you possess strengths that are not fully represented in objective information. There are a variety of ways that applicants might set themselves apart from one another for consideration for admission. Some exhibit exceptional academic promise as a result of their prior experience, accomplishments, or results in study or research.
Many have a "balanced" set of interests and have participated in the activities of their schools or communities in a variety of ways. Others are "well skewed," with documented excellence in a specific area, whether it be academics, extracurricular activities, or something entirely else. Still, others offer viewpoints that have been shaped by the peculiar personal experiences or situations of their own lives.
Want to learn more about the ideals behind the Harvard motto? You've come to the right place. At AdmissionSight, we have over 10 years of experience guiding students through the competitive admissions process.
AdmissionSight can help you put your best foot forward when applying to college. Contact us today for more information on our services.