UChicago Graduation Rate
What Is the Graduation Rate for UChicago?
The University of Chicago is well-known not only for its academic rigor but also for the numerous extracurricular opportunities it provides. Despite its low acceptance rate, these factors attract more than 30,000 applicants each year. UChicago selects the most brilliant minds with exceptional personalities and supports them during their stay on campus.
You might wonder, "What is the graduation rate for UChicago?". The UChicago graduation rate is 96 percent, with 1,472 students out of 1,535 candidates completing their four-year degrees within 150% of normal time (in six years).
The previous academic year saw a total of 752 male and 720 female students who completed the requirements necessary to graduate from the institution.
The following table shows the percentage of students by gender who graduate within the normal time at UChicago.
UChicago Graduation Rate By Gender
| | | | |
| --- | --- | --- | --- |
| | Candidates for Graduation | Completers | Graduation Rates |
| Total Students | 1,535 | 1,472 | 95.90% |
| Male | 785 | 752 | 95.80% |
| Female | 750 | 720 | 96.00% |
A total of 1,391 students finished their program in four years, and 63 of them went on to earn a bachelor's degree or an equivalent for one more year. Within a six-year period, an additional 18 students graduated from the institution, bringing the UChicago graduation rate of 95.90% within 150% normal time.
UChicago Graduation Rates by Completion Period
| | | | |
| --- | --- | --- | --- |
| Completion Period | Total Students | Male | Female |
| 4 Years or Less | 90.62% | 90.83% | 90.40% |
| 5 Year | 94.72% | 94.78% | 94.67% |
| 6 Year | 95.90% | 95.80% | 96.00% |
A higher graduation rate may be an indication that students' resources, time, and investment in a program at a particular school will likely be worthwhile, so it can also help prospective students evaluate the quality of a school.
How Many Credits Do You Need to Graduate From UChicago?
How many credits do you need to graduate from UChicago? The general education requirements (1500 units), a major (1000–1900 units), and electives (800–1700 units) make up the three pillars that make up the University of Chicago College curriculum A bachelor's degree must be earned with a minimum of 4200 credit units, which is equivalent to forty-two courses of 100 units each.
Compared to credit obtained through examination, at least 3800 of the total credits received must be obtained from course enrolment.
In collaboration with college advisors and faculty counselors, students select classes throughout the academic program's breadth. It is not possible to fulfill the requirements for a degree with coursework that is worth fewer than 100 units.
General Education (Core)
You will develop the skills of critical inquiry, argumentation, and analytical thinking in both quantitative and qualitative contexts through the completion of these requirements, which are more commonly referred to as the Core.
This lays the groundwork for all your subsequent studies in the College. The Core is a fundamental component of what is known as the "Life of the Mind," and it is intended to be finished during the first two years of study.
Most Core requirements are satisfied by completing sequences that consist of two or three courses, and a total of 15 courses (1500 units of credit). In their first year, most students will concentrate substantially, if not solely, on the required Core classes.
There are seven prerequisites for general education that every student is required to fulfill, and they can be broken down into three categories:
Humanities, Arts, and Civilization Studies
Social Sciences
Mathematical Sciences, Physical Sciences, and Biological Sciences
All students must additionally complete a Language Competency requirement.
To be accepted into the College, students need to demonstrate that they are proficient in a language that is not English and that they have an understanding of more than one culture. The criteria for language competency must be fulfilled by demonstrating linguistic ability at a level that is comparable to one year of study at the college level.
Major
You are required to get a degree in at least one of the more than fifty majors that are available in the College at the University of Chicago. They range in size from ten to nineteen courses (1000-1900 units of credit), and the way in which you need to fulfill some foundational Core requirements may be determined by your major.
On the "Program of Study" page of the major you are interested in pursuing, which can be found in the College Catalog, you will find information regarding the prerequisites for that major, including any specific expectations they have for your Core requirements.
General Electives
After you have fulfilled the criteria for your Core curriculum, which amounts to a total of 1500 units, and the requirements for your major, which range from 1000 to 1900 units, you will need to earn additional credits in order to meet the minimum of 4200 units necessary to graduate. These additional classes are known as "General Electives," and they might consist of anything that does not fulfill a requirement for a general education or a major. This includes classes that are taken to fulfill the requirements for secondary majors, minors, and language proficiency.
Depending on the scope of the student's chosen concentration, every student is required to finish anywhere from 800 to 1700 general elective units.
What Do Most UChicago Graduates Do?
As students go through their time at the University of Chicago, they acquire the knowledge and abilities necessary to not only have productive jobs but also meaningful lives. Their natural abilities, when combined with the transformative curriculum, research opportunities, and internships offered by the college, have proven to be a powerful combination.
The Office of Career Advancement at the University of Chicago assists students in finding meaningful professions in their areas of interest by offering individualized advice, linkages to employers, and experiential learning opportunities at every stage of the process.
About 96 percent of students who have recently graduated have concrete plans for after they graduate. These plans include working for prominent companies in the United States and other countries, continuing their education at some of the most prestigious graduate and professional schools in the world, beginning their own businesses, and contributing to the common good through organizations such as Teach for America.
Students at the University of Chicago embark on their journeys toward future professional achievement the moment they step foot on campus.
They put themselves in excellent positions for internships and job possibilities by taking advantage of UChicago's career coaching, job shadowing, student organizations, research, on-campus employment, and other services. This puts students in a competitive position for internships and jobs.
Every student, during their first year of school, is provided with a career advisor who is assigned to them to support their professional growth and development.
Moreover, after exploring various career options available, students participate in internships and other hands-on learning opportunities offered by Career Advancement resources, such as the Jeff Metcalf Internship Program.
Students can gain the knowledge and practical experience necessary to succeed in today's competitive job market by participating in these programs. Students also get the chance to apply what they have learned in the classroom to practice during these encounters.
Students graduate from the University of Chicago and pursue jobs in a wide variety of fields and parts of the world. Recent graduates from the previous few years have successfully secured work and opportunities to continue their education at graduate levels in every region of the United States and more than 40 countries worldwide.
With the high UChicago graduation rate, students at the University of Chicago are among the most qualified applicants for jobs with the nation's most renowned companies, the most distinguished graduate and professional school programs, and the most coveted national fellowships every year.
Furthermore, Career Advancement has developed a list of common roles available in various industries, along with an estimate of the beginning income for each of those positions. Geographic location and the cost of living are two factors that can have an impact on an individual's starting pay. The starting pay has a better chance of becoming competitive in larger metropolitan regions and at large companies.
Is a Degree From UChicago Worth It?
The University of Chicago, which is in Hyde Park, provides students with a vibrant campus life despite being in the middle of a major metropolitan area. In addition to its undergraduate program, the institution provides a number of postgraduate options, some of which are highly regarded, such as the Harris School of Public Policy, the Pritzker School of Medicine, the Booth School of Business, and the Pritzker School of Law.
Most students live on campus, and it is a prerequisite for first-year students to do so. Students who live on campus are assigned to "houses" inside their residence halls, which function as close-knit communities and offer academic and social support to their members. More than 450 student organizations are available to students at this university. The Chicago Maroons participate in the University Athletic Association and have 18 teams in NCAA Division III. This school's wrestling and basketball programs are among the best in the country.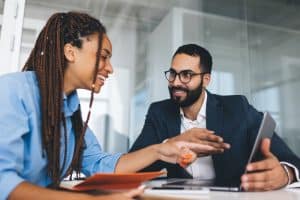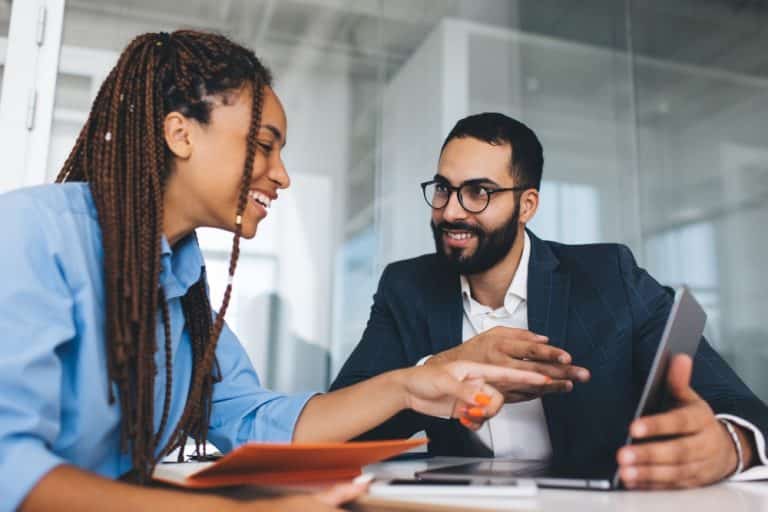 Students and parents often ask, "Is a degree from UChicago worth it?" Students can select from more than 50 different majors and 40 different minors, such as environmental studies or history. Students who have participated in study abroad programs have been to China, France, and Greece.
The university's faculty and staff include 94 laureates of the Nobel Peace Prize. The former President of the United States, Barack Obama, was an instructor at the University of Chicago Law School for a total of twelve years.
The University of Chicago is widely recognized, in addition to the various academic programs it offers, as one of the most prestigious educational institutions in the United States in terms of the quality of its undergraduate research opportunities. In addition, the scope of the school's research activities extends all the way to the international level.
As a result of the establishment of additional campuses in Delhi, Hong Kong, Paris, London, and Beijing, the University of Chicago has solidified its position as a preeminent intellectual institution in many parts of the world. The college's numerous centers and other facilities serve as the gathering point for prominent professionals in virtually all fields of academic research and study.
The UChicago graduation rate is made up of well-rounded graduates that excel in their jobs in different fields. The following is a ranking of degree programs at the University of Chicago based on the median starting wages earned by graduates in their first year after graduating by specific fields of study.
The undergraduate degree that has the greatest starting wage is Computer Science, which pays graduates an average of $87,000, followed by Economics, with an average of $83,000, and Statistics, which results in graduates earning an average of $72,000.
When looking at post-graduate and doctorate students, those who complete the Law (First Professional Degree) program rank first with a median initial income of $170,500. Followed by Business Administration, Management, and Operations (Master's Degree) at $152,900, and the third is Statistics (Master's Degree) graduates who earn $103,700.
While the UChicago graduation rate reaches 96% within normal time, the institution is highly selective, with a single-digit acceptance rate of approximately 5%. However, do not allow the low admission rate at the University of Chicago to discourage you; if you break down the process to get into this institution, you will realize that the process is less overwhelming than it may seem.
You can also check AdmissionSight's guide on how to get into UChicago and some tips on how to stand out. If you need further assistance, feel free to set up an initial consultation with AdmissionSight experts to discuss your application and standing.