Extracurricular Activities at UChicago
At the University of Chicago, the community is fostered through the sharing of both physical and emotional space. There are a lot of opportunities especially extracurricular activities at UChicago available for student-athletes, principal cellists, and quiz-bowl champions to participate in activities outside of the classroom that they enjoy. With over 450 different student organizations and a campus that is constantly buzzing with exciting annual events and wild traditions. We will gain a deeper understanding of the extracurricular activities at UChicago that are available for students to participate in.
What is UChicago known for?
What is UChicago known for, and where can one find it?  One of the most prestigious educational institutions in the United States is the University of Chicago, also commonly referred to as UChicago. Students who are intellectually engaged and have a bit of a quirky side tend to be drawn to the university because of this reputation.
The University of Chicago is a private university that was chartered in 1890 by John D. Rockefeller. For more than a century, the University of Chicago has been influential in the development of higher education and the intellectual lives of undergraduate students. The University of Chicago, which is located on a campus that spans 217 acres and is situated on the shores of Lake Michigan, has produced 94 Nobel laureates, more than any other American university combined.
Researchers from the University of Chicago were the pioneers who first successfully split the atom, measured the speed of light, and established the discipline of sociology. The College is the largest academic unit of the university, which includes 11 graduate divisions and professional schools, such as law, business, molecular engineering, and medical schools located on campus. The College is also the largest academic unit in the United States.
In addition to the undergraduate program, the university also provides postgraduate education at highly regarded schools such as the Booth School of Business, the Pritzker School of Medicine, the Harris School of Public Policy Studies, and the Harris School of Public Policy Studies.
The University of Chicago is consistently ranked among the top 10 universities, and the admissions process reflects the university's high standards. Even for applicants who are interested in STEM fields, the admissions committee places a significant emphasis on their writing abilities.
Writing is given such a high priority that it even takes precedence over extracurricular activities; however, academic requirements will not typically be lowered for students who have strong essays.
Students have the opportunity to showcase their writing abilities in the UChicago supplements, which require responses that are highly original and engaging. In addition, published writing in any field or medium is given consideration for admission.
What's it like to attend UChicago?
What's it like to attend UChicago as a student? At the University of Chicago, there are five students for every member of the teaching staff, and 78.9 percent of the institution's classes have fewer than twenty pupils.
The following are some of the most common majors chosen by students at the University of Chicago: econometrics and quantitative economics; general mathematics; general biology and biological sciences; general public policy analysis; general political science and government; computer science; experimental psychology; general statistics; general philosophy; and general physics.
The typical retention rate for first-year students is 99 percent, which is an indicator of how satisfied students are.
In addition, students who choose to attend the University of Chicago report that they feel intellectually fulfilled there. Students at this school, known as the "MIT of Social Sciences," are eccentric, nerdy, and proud of their peculiarities. The community is very proud of their school. It is the elite school with the lowest profile among all of the world's elite schools. They also mentioned some helpful hints while they were at the University of Chicago:
Acquiring a degree that is regarded as having outstanding breadth and depth in the liberal arts should be your top priority. You can anticipate that when you graduate from college, regardless of the field of study that you intend to concentrate on, you will be able to think critically and hold your own in a conversation about a wide variety of subjects.
At a bare minimum, you will have writing skills that are competent; science literacy that is above that of most Americans (including those who went to college elsewhere); and a passing knowledge of the writings of some of the greatest thinkers in history (whether we're talking about humanities, social sciences, history, philosophy, etc.).
You will almost certainly have read works by Plato, Aristotle, Kant, Hume, Weber, Marx, and Adam Smith, regardless of the field of study that you chose. In addition to this, you won't have any trouble understanding elementary calculus or fumbling around in a laboratory.
When it comes to your intellect, you play to the tune of a different drummer. The University of Chicago is the place to go if you want to pursue obscure interests, whether they are academic or not. If you want to pursue them, you should go there.
No one will make fun of you for being so damn obsessed with something, such as Japanese contract law in the 18th century, learning how to weave, or the design of a mechanical watch movement. No one. During my time there, for example, there was a club that was dedicated to the Javanese Gamelan; however, the majority of the club's members were not from Indonesia. Do you consider yourself to have some obscure interests or hobbies?
There are probably a few people who are more obsessed with and knowledgeable about it than you are. You should try to find those people. People who are not only intelligent but also "geeks" will find a welcoming community at the College of the University of Chicago. (And by "geek," I don't just mean someone interested in science; you can be a geek for poetry, pottery, stage set design, or any number of other things.)
During your time as an undergraduate, you should work to cultivate relationships with notable members of the faculty, particularly if you plan to engage in academic research. There are many institutions that have outstanding teaching staff. It is extremely unusual for faculty members at the University of Chicago to also be responsible for teaching undergraduate coursework; by this, I do not simply mean that they deliver lectures.
I'm referring to the fact that, although they do make use of TAs, the actual professors hold office hours and hold help sessions. For instance, a student studied introductory microeconomics with Robert Lucas, who later went on to win the Nobel Prize in economics. In addition to delivering the lectures, Dr. Lucas encouraged his students to visit his office during office hours if they had any questions.
You read that correctly: you could actually ask a person who has won a Nobel Prize to explain what price elasticity or a demand curve is to you. That's obviously overkilling for a man with his talents, but it demonstrates the willingness of actual professors to interact with lowly undergraduates, which is something that's uncommon in universities in the United States.
You are open to creating your own opportunities for enjoyment. To put it another way, you have to be proactive in terms of coming up with ideas, planning activities, and carrying them out.
What Extracurricular Activities are Available at UChicago?
What Extracurricular Activities are Available at UChicago? In contrast to the widespread belief that the University of Chicago is a place "where the fun comes to die," the university actually has a vibrant student life that exists outside of the academic realm. The student body has a strong interest in a variety of extracurricular activities at UChicago, including multicultural groups, pre-professional groups, sports, greek life, and arts groups.
There are more than 450 student organizations that make up the extracurricular activities at UChicago and thrive on campus. Some of these organizations include Off-Off Campus, which is an improvisational comedy group in the tradition of Chicago's own Second City (which had its origins at the University of Chicago), and Doc Films, which is the longest continuously running student film society in the country, and University Theater, which is a student-run theater company that puts on 30 shows a year.
Students organize and run volunteer organizations such as MetroSquash, Alpha Phi Omega, GlobeMed, and Peer Health Exchange. There are also fourteen student fraternities and seven student sororities on campus.
Some organizations, such as Model United Nations, the Debate Society, which is the reigning national champion, and the winningest college Quizbowl team in the world, have a long history of taking first place in both regional and national competitions and winning awards.
Others spring up wherever student interests, backgrounds, or future plans come together, such as Jugglers Enriching Lives Like Yours (JELLY), the Ludic Union for the Investigation of Gaming Interfaces (LUIGI), a club dedicated to the study, development, and design of video games; the African and Caribbean Student Association; the Chicago Shady Dealer, a satirical newspaper; and Eckhart Consulting, which works with industry professionals to provide pro bono consulting services to local nonprofit organizations.
The majority of students will, in addition to the student organization(s) that they join, participate in a variety of activities that are organized throughout the year in their respective Houses.
It is typically not necessary to have any prior experience in order to become involved in a student organization, making it a simple task to discover new areas of interest. As part of the extracurricular activities at UChicago, students of all academic concentrations are welcome to participate in the various student clubs; for instance, you are free to join the University Symphony Orchestra regardless of whether or not you are majoring in Music.
The list of diverse clubs and organizations makes up some of the extracurricular activities at UChicago. Below is just a sampling of what's out there.
Cultural Organizations
African and Caribbean Students Association
Armenian Students Association
Asian Students Union
Chinese Undergraduate Students Association (CUSA)
Hong Kong Student Association
Japanese Student Association
Kababayan
Korean Students Organization
Malaysian Students Association
Movimiento Estudiantil Chicano de Aztlán
Muslim Students Association
Native American Student Association
Organization of Black Students
Organization of Latin American Students (OLAS)
PanAsia
Puerto Rican Students Organization
Singaporean Society
South Asian Students Association
Taiwanese Student Association
Religious or spiritual organizations
Asian American InterVarsity
Jewish Hillel House
Jewish Chabad House
Spiritual Life
Dance Organizations
Gingarte Capoeira
Rhythmic Bodies in Motion
UChicago Bhangra
LGBTQIA+
Asexuali-tea
GenderQ
Queer & Asian
Queers & Associates
QWorum
UChicago LGBT Business Alliance
Music
Soul Umoja
Middle East Music Ensemble
Special Repertory Ensembles
Athletics
The University of Chicago maintains the philosophy that scholastic achievement and athletic prowess ought to complement one another. UChicago has a long and illustrious history of both campus and intercollegiate athletics, dating back to the days when we were a Big 10 football powerhouse and continuing today with our commitment to the student-athlete. Everyone has the opportunity to participate in the action thanks to the cutting-edge Ratner Athletics Center as well as the twenty varsity sports, over five hundred intramural teams, and nearly forty club sports.
Varsity sports
Since its founding in 1973, the University of Chicago has participated in athletic competition at the Division III level of the NCAA, and in 1986, it became a charter member of the University Athletic Association. Currently, there are 20 varsity teams that allow 500 students to compete in 330 annual competitions. Find out more information about Maroon Athletics, look up information for prospective student-athletes at the University of Chicago, or keep up with the successes of the Maroons.
Men's varsity sports
Baseball
Basketball
Cross Country
Football
Soccer
Swimming and Diving
Tennis
Track and Field
Wrestling
Women's varsity sports
Basketball
Cross Country
Soccer
Softball
Swimming and Diving
Tennis
Track and Field
Volleyball
Lacrosse
Club and Intramural sports
At the University of Chicago, participation in sports isn't limited to just varsity athletes. Additionally, students participate in sports at the club and intramural levels.
Various Club Sports
There are a few club sports teams at the University of Chicago that compete at the same level as the varsity teams at other schools. All of them are for students who want to learn more in an environment that is supportive while also having fun, and in many cases, prior experience is not required. A variety of club sports are available, including:
Aikido Kokikai
Archery
Badminton
Cheerleading
Climbing
Cycling
Crew
Cricket
Cycling
Fencing
Field Hockey
Figure Skating
Golf
Gymnastics
Ice Hockey for Men (Men's)
Ice Hockey for Female Competitors
Judo
Shotokan Karate
Kendo
Men's Lacrosse
Paintball
Men's Rugby
Women's Rugby
Sailing
Skiing
Squash
Table Tennis
Tae Kwon Do
Tang Soo Do
Triathlon
Men's Ultimate Frisbee
Women's Ultimate Frisbee
Volleyball
Water Polo
Wushu
Intramural Sports
The majority of students at the University of Chicago participate in the intramural sports program, which is one of the most extensive in the country. This could mean playing a leading role on their House's flag football team or showing up to cheer on Housemates who are competing in broomball matches.
Tournaments pit houses against one another, with the winner facing off against a team from a graduate school to determine who will hold the coveted title of All-University Champion. Teams to compete in sports such as volleyball, flag football, 3-on-3 basketball, wiffleball, basketball, soccer, broomball, softball, and many more are put together by houses and sometimes by clubs.
Individual and partner sports such as backgammon and chess are also available. At the University of Chicago, more than 70 percent of students take part in at least one sporting event, making it one of the most popular forms of recreational activity available on campus.
The following is a list of some of the intramural sports that are offered at the University of Chicago:
3-on-3 Basketball
5-on-5 Basketball
Billiards
Bowling
Broomball
Chess
Dodgeball—Indoor
Euchre
Flag Football
Floor Hockey
Indoor Soccer
Innertube Water Polo
Kickball
Outdoor Soccer
Racquetball
Softball 12"
Softball 16"
Spades
Swim Meet
Track Meet
Ultimate Frisbee
Volleyball
Wallyball
Wiffleball
Top Campus Clubs
Entertainment Groups
Off-Off Campus
The art of improvised comedy was pioneered in the 1950s by a performing group at the University of Chicago called the Compass Players. Improvisational comedy can be traced back to this institution. After that, the Compass Players established what would later become known as The Second City.
The co-founder of The Second City came back to campus in 1986 and established Off-Off Campus, which is now the improv comedy performance RSO at the University of Chicago. Five shows are put on by the group every single quarter.
Auditions for "the next generation" are held each year in the fall, and prior to giving their first live performance, all new members undergo intensive training in the art of improv. Senior Solo Shows are performances given by Off-Off members in their fourth year. These shows are directed by notable Off-Off alums. The Revival is a brand new comedy club that is located right next to campus, and Off-Off will be performing there soon.
Le Vorris and Vox
Have you ever considered becoming a member of the circus? UChicago is home to its very own circus-themed a cappella group called Le Vorris and Vox. Fire manipulation, acrobatics, stilt-walking, and unicycling are some of the skills that are practiced, but previous experience in any of these areas is not required to join.
In addition, the circus frequently hosts open workshops, and the auditions for their various performances are also open to the public. Check out the trailer that Le Vorris and Vox have created so that you can judge their abilities for yourself.
Dance Groups
Rhythmic Bodies in Motion
The student organization with the most members who dance is Rhythmic Bodies in Motion or RBIM for short. The group performs a wide range of dance styles, including but not limited to tango, tap, jazz, modern, and hip-hop dances. The fall is the time for RBIM's auditions, and the spring is when the organization hosts its annual showcase.
In addition to the showcases, RBIM also has a more intimate group within the organization that participates in a variety of other campus events. Students are provided with the opportunity to gain valuable experience in dance as well as choreography, regardless of which RBIM faction they choose to join.
University Ballet
University Ballet, also known as UBallet, is the resident ballet performance RSO at the University of Chicago. The UBallet puts on two performances a year in addition to providing free ballet classes that are open to everyone in the UChicago community. Auditioning for these performances is open to anyone, regardless of their level of ballet experience, and each and every interested dancer will be given a part to perform.
Auditions to become full members of the company take place twice a year, once in the fall and again immediately following the first performance of the season. Visit UBallet's website to find out more information about the company.
UChicago Maya
UChicago Maya is a fusion dance group that is committed to creating choreography that is innovative and exploratory. It incorporates various styles of dance from both the East and the West, such as Contemporary, Jazz, Bharatanatyam, and Chinese. The Dance Council is a co-curricular program that is offered in conjunction with Theater and Performance Studies. This organization is one of 11 that make up the Dance Council.
Maya puts on two shows per year: one in the winter and one in the spring. These shows are performed at a variety of locations all over campus, such as the annual fashion show put on by MODA and the cultural showcase put on by the South Asian Students Association.
Instrumental Groups
Guild of Student Carillonneurs
Others choose to learn how to play the carillon, which is comprised of bells located in the tower of Rockefeller Chapel. Some choose to play the guitar, while others opt to learn how to play the drums. Each year during the fall semester, students who are members of the Guild of Student Carillonneurs have the opportunity to participate in beginning carillon lessons.
When members have reached a sufficient level of proficiency, they will be able to begin showing off their carillon skills to the rest of the campus by playing songs at noon and 5 o'clock on weekdays. The Guild just returned from a tour of the Midwest, where they performed concerts, took part in a master class, and listened to performances by other carillonneurs.
The number of people joining the Guild is currently on the rise, which indicates that more and more people are developing an interest in reading and listening.
Chamber Music Organization
The Chamber Music Organization, also known as CMO, is a performing RSO that is exclusively devoted to chamber music. Over 250 musicians have already signed up to be a part of the CMO, and they welcome players of string, wind, and brass instruments to join in on the fun. Throughout the course of the year, the Chief Marketing Officer (CMO) throws parties that consist of sight-reading, movie nights, and trips to concerts.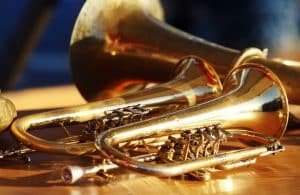 Why Are Extracurriculars Important?
Why are extracurriculars important for UChicago students? Since it was founded, the University of Chicago has been at the forefront of blurring the lines between conventional academic fields. Students, professors, and other academics work together across disciplines to find answers to difficult questions and discover new information.
There are some other students who are extremely enthusiastic about a particular topic or even a loose collection of topics. For instance, a student is able to play the cello, and he is acquainted with a large number of musicians who have the potential to be described as sharp. However, in the world of music, these musicians are not only practicing by themselves; they are also performing for other people.
They could be engaged in activities such as community service or music, or they could be instructing lessons or any number of other activities. So it's possible that he has the impression that he's not very well-rounded. However, within the confines of that space.
You'll notice that the Ness begins to take on a more rounded appearance, and you'll also notice that you'll be engaging in a variety of activities there. Just keep in mind that everything is working toward the common goal of having a fantastic experience for the next four years, gaining a great deal of knowledge, and being prepared to be.
If you need help putting the finishing touches on your early applications, or want some advice on whether or not applying Early Decision or an Early Action is a good option for you, at AdmissionSight, we have over 10 years of experience guiding students through the competitive admissions process, including our athletic recruitment program.
AdmissionSight can help you put your best foot forward when applying to college this fall. Contact us today for more information on our services.