UChicago Pre-College Programs
There are a lot of incredible learning opportunities the University of Chicago has to offer high school students throughout the summer. Students from all over the world participate in the UChicago pre-college programs.
These programs provide students with the opportunity to participate in classes that are taught by faculty and instructors of the highest caliber. In these sessions, students are offered the opportunity to engage in intellectually risky activities, to go more thoroughly into the subject matter, and to engage in conversations about problems that go beyond the scope of their high school curriculum.
You will have the opportunity to engage with faculty, staff, and other talented high school students at one of the world's great intellectual destinations when you participate in one of the UChicago pre-college programs. These programs include creative writing workshops, preview courses in STEM fields, and the exploration of theories of economic policy, philosophy, and free expression.
While you are enrolled in one of its immersion courses or taking programs online through Summer Online or Summer College, you can choose to live in the residence hall. Students from all over the world are able to participate in UChicago pre-college programs thanks to the need-based financial aid and enrichment programs offered by the university.
What do pre-college programs mean?
What do pre-college programs mean? High school students have the opportunity to pack their bags and get a taste of higher education through pre-college summer programs. These programs give students a chance to participate in higher education for a few weeks before they enter college. The duration of time spent participating in these programs ranges anywhere from one week to seven weeks.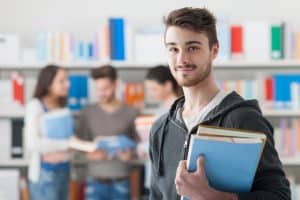 Summer programs for high school students focus on more than just having a good time. Summer programs for high school students also emphasize learning new skills. Students have the opportunity to hone their skills in a particular field thanks to summer programs, which is one of the most significant advantages these programs offer.
Through these types of programs, students typically obtain an inside look into a business or academic discipline that they wouldn't be able to get in a traditional classroom environment. Additionally, students' awareness of options in that profession is expanded as a result of these programs.
Students get a taste of what it's like to live on a college campus by participating in one of the many summer programs that are held on college and university campuses. This is an additional benefit offered by many summer programs. Students can often be informed by these systems about resources that are otherwise difficult to locate, such as specialized learning communities or even scholarships.
In addition to this, simply being on a college campus can pique a student's interest in the idea of attending college more generally. This is because students get a personal look at the ways in which intellectually engaging activities can coexist with enjoyable social activities.
What are the pre-college programs at UChicago?
So, what are the pre-college programs at UChicago? Because the University of Chicago is consistently ranked as one of the top ten colleges in the world, you can rest assured that the pre-college programs offered by the university are among the very finest that are currently offered.
The following are the UChicago pre-college programs that high school students are eligible to participate in.
UChicago Summer Immersion Programs for Pre-College Students
Through our Summer Immersion programs for high school students, you will have the opportunity to completely submerge yourself in one of your interests while also taking advantage of the extensive educational resources provided by the university.
In these courses for undergraduates, you will receive individualized attention from professors, researchers, and other professionals who will guide you through workshop discussions, research projects, and other hands-on activities. These courses are designed to prepare students for careers in their chosen fields.
The University of Chicago's summer immersion courses provide students with the opportunity to investigate a topic of interest in greater depth. Whether you are interested in taking part in workshops for creative writing, previewing courses in STEM fields, or investigating theories of ethics, philosophy, and free expression, you will have the chance to do so.
Summer Language Institute
This program is ideal for academically advanced high school students who want the opportunity to learn a new language or continue learning a language in classes with students currently enrolled at the University of Chicago, as well as visiting undergraduate and graduate students from the University of Chicago.
Students have the option of enrolling in classes that are taught in either contemporary or ancient languages. Students who aspire to gain competency in speaking, listening, reading, and writing in a modern language are encouraged to enroll at the beginning and intermediate intensive modern language classes. Students who take ancient language classes at the beginning and intermediate levels develop their reading skills and become more familiar with ancient texts and culture via the instruction and practice they get.
Research in the Biological Sciences (RIBS)
The University of Chicago is a pioneer in a wide variety of research fields, including, but not limited to, the improvement of cancer detection and treatment, the finding of a method to store blood, and the establishment of mathematical underpinnings for the idea of genetic evolution. It has  UChicago pre-college programs that really impact students' college lives.
You will get the opportunity to become familiar with the methodologies utilized in cutting-edge biological research while also working in person at the lab facilities of a prestigious research university.
This intensive training course, which lasts for a total of four weeks, is intended to familiarize students with a wide variety of molecular, microbiological, and cell-biological procedures that are currently being utilized in research laboratories. Students are fully engaged in the research process, allowing them to get a feel for what it's like to "live at the bench."
The course begins with an overview of fundamental laboratory procedures and then moves on to the use of contemporary molecular techniques in developmental biology and microbiology. This is accomplished through the use of a methodology that is centered on project-based learning.
This is the most challenging of the pre-college options that BIOS has to offer; in addition to having a demonstrated interest in science, students must also have outstanding performances in high school biology, mathematics, and chemistry (honors or advanced level preferred if available).
Students who have done a substantial amount of lab work outside of class may find that this course is too repetitive for them to successfully complete.
Stones and Bones: Paleontology Program for High School Students
Students can participate in a four-week-long intensive practicum in paleontology in Chicago and Wyoming with Lance Grande, who holds the Distinguished Service Curator position at the Field Museum.
Learn how fossils are collected, studied, and preserved while working alongside museum experts in the lab and the field at the Field Museum. This hands-on experience will take you both in front of and behind the scenes at the museum.
Learn the fundamentals of geology (which includes rocks and minerals, stratigraphy, earth history, and skills in mapping), evolutionary biology (which includes comparative skeletal anatomy of fishes and other freshwater animals, large-scale evolutionary patterns of these animals, and how the 50-million-year-old ecosystem of the Fossil Lake Range was established and functioned), and methods of research based on specimens.
This course is one of the  UChicago pre-college programs that not only allows students the opportunity to obtain genuine field experience but also teaches the fundamental scientific basis that is required to discover and grasp the meaning of fossils in the state in which they have been preserved.
Students have the opportunity to go "behind the scenes" at the Field Museum in order to examine fossils that have been collected in the past and learn how to preserve, store, and evaluate specimens.
Summer College
You'll get the opportunity to widen your horizons, deepen your understanding of a topic you're already passionate about, and discover new realms of knowledge all while earning college credit for undergraduate courses at the University of Chicago if you participate online this summer.
As a student at the University of Chicago's Summer Session, you have the chance to enroll in undergraduate courses that are taken from the College's normal curriculum. These courses are offered during the University of Chicago's academic year.
During the course of the regular school year, you will have access to the same great educational resources that are made available to all students. Every one of our courses is instructed by highly regarded academics and seasoned professionals in their fields.
You will be able to receive more individualized attention from your instructors and develop strong relationships with the other students in your class when you attend these classes in their more intimate settings.
The length of a course can range anywhere between three and five weeks. Every course offered over the summer, regardless of how long it is, is equivalent to a full, quarter-long (10-week) course, and classes meet for a minimum of 30 contact hours. The following is a list of the courses that are offered through the University of Chicago Summer College.
Summer Online: Uchicago Summer Online Programs for Pre-College Students
Participate in a course taught at the college level alongside other high school students from around the world, no matter where you are this summer.
Students get the opportunity to investigate a wide variety of topics, including biochemistry, art, quantitative finance, and more, through online courses that last for five weeks and include real-time contact, interesting class discussions, and group projects.
Every course has been meticulously crafted to make the most of the numerous online resources and activities available, as well as to provide the kind of intellectually challenging education that is synonymous with the University of Chicago.
Are pre-college programs worth it?
Are pre-college programs worth it? Pre-college programs are opportunities for highly motivated high school students to live and study on the campus of a university or college during the summer. These programs are offered over the summer by a variety of universities and colleges.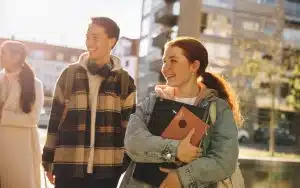 Students have the option of living in college dorms or commuting to campus every day when participating in UChicago pre-college programs, as many of these programs provide both residential and commuter alternatives. In either case, high school students who participate in pre-college programs are afforded the opportunity to gain first-hand experience in a variety of academic fields, which not only helps them choose a major but also gives them a glimpse of what university life is like.
Even though students in high school who already have a plan might have an easier time in college, the ages of 15 and 18 are still too young for many people to have a clear idea of what they want to do for a living or even what they want to study in college. However, just because some students have a better idea of where they want to go sooner than others does not indicate that others won't get there.
Participating in UChicago pre-college programs for high school students might assist you in deciding which college majors might be the most suitable for you. If you take pre-college summer classes relating to your passion, do well in them, and enjoy them, you may want to consider majoring in something connected to your interest when you get to college.
As you can see, there are a plethora of possibilities available for students to acquire more knowledge about a variety of fields and to have direct experience with colleges. There is a program that caters to your interests, whether they are at the University of Chicago or at one of the other wonderful schools in the area. UChicago pre-college programs
Want to learn more about the UChicago pre-college programs? You've come to the right place. At AdmissionSight, we have over 10 years of experience guiding students through the competitive admissions process.
AdmissionSight can help you put your best foot forward when applying to college. Contact us today for more information on our services.