UCLA Application Portal
What Application Portal Does UCLA Use?
Every year, the University of California, Los Angeles is considered among the top public universities in the country. UCLA's outstanding opportunities include academic programs, extracurricular activities, and a vibrant campus culture. Thousands of students compete for limited spots in a UCLA class each year.
Aspiring Bruins often ask, "What application portal does UCLA use?" The UCLA application portal is called "UC Application." It is an online application used by the University of California system for prospective undergraduate students to apply to its nine campuses.
The UC Application is used to assess applicants based on their academic and personal achievements to determine their eligibility for admission to the UC system.
The UCLA application portal provides students with a convenient and user-friendly platform to apply to multiple UC campuses in a single application. With UC Application, students can easily submit their personal information, academic history, extracurricular activities, and other required materials in a single platform.
In addition to being convenient, UC Application is also secure and reliable. The platform uses the latest security measures to protect personal and sensitive information, ensuring that it is kept confidential and protected.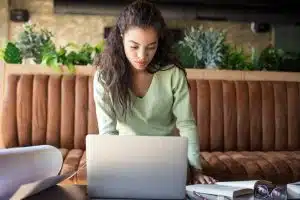 Furthermore, UC Application provides real-time updates on the status of the application, allowing students to keep track of their application status and ensure that they meet all the necessary deadlines.
How to Register for the UCLA Application Portal?
If you are planning to apply to UCLA, you will need to register for the UC application portal. Now, how to register for the UCLA application portal?
The University of California application starts by asking for logistical information, such as when you want to start college, how to contact you, and where you live. We will go over the registration process for the UCLA application portal.
Term and Level
Determine when you want to begin college as well as whether you want to be a freshman, transfer, or begin a second degree. It is straightforward, yet it aids admissions officers in organizing your paperwork and comprehending your background.
Address & Phone
Simply add your contact information to the University of California application system so that each institution knows how to contact you. They may send you brochures, clarify your application, and, of course, tell you of your admissions decision.
Citizenship & Residency
The University of California application requests information about your citizenship status. You must also provide your social security number if you have one. Tuition fees are different between in-state and out-of-state students thus, the UC system needs to know whether you live in California or not.
To save any input data, go to the bottom of each page and select "Save & Continue." A checkmark will display in the right-hand navigation bar if you have successfully answered all required questions on a page.
You must answer seven UC application questions after creating your UC Apply account:
About You: The first section is a series of questions about you and your family. You can get answers to these inquiries from your parents or legal guardians.
Campuses & Majors: Choose which campuses to apply to and which majors to pursue in this section. If you are unsure about your major, you can select "Undecided" or "Undeclared."
Academic History: In this part, you will input the courses and grades from all of the high schools you attended. You will be able to report your grades and courses in this part if you took high school-level math or a language other than English in middle school (7th and 8th grades).
When filling out any forms, make sure to consult your transcripts (or academic records) rather than your recollection. All your schools, courses, and grades must be presented in the same order as they appear on official transcripts or academic records.
Test Results
ACT & SAT: UC will not utilize SAT or ACT test scores for making admissions decisions or awarding scholarships. If you choose to submit test scores as part of your application, they may be used to meet minimum eligibility or course placement requirements once you enroll.
SAT Subject Tests: These tests were phased out in 2021. If you have Subject Test scores from a previous year, you may disclose them as additional information for the review process or as an alternative method of satisfying minimum qualifying requirements.
AP exams, IB exams, TOEFL or IELTS, and International Tests: Questions about each of these exams will be asked on different pages in the test score section. If you have already taken a test, you must reveal your results or indicate whether you plan to take another one in the future.
Activities and Awards: This is your opportunity to inform UC about your achievements outside of the classroom. Because UC institutions value quality above quantity, emphasize the activities and honors that are most meaningful to you.
Each activity or award must fall under one of six categories: Honors and Awards, Educational Preparation Programs (any programs that have enriched your academic experiences or helped you prepare for college), Extracurricular Activities, Other Coursework (courses done in addition to those required for UC admission/courses or the A-G subject areas), Volunteering/ Community Service, and Work Experience.
Scholarships & Programs: Select scholarship categories that are applicable to you and that you are interested in (there is no limit to the number of scholarships you can apply for). You can also express your interest in the Educational Opportunity Program (EOP), which provides support services to all UC students.
Personal Insight: In this section, you must respond to the personal insight questions. UCLA is looking for evidence of your intellectual curiosity and interest in personal development as admissions officers read your application, especially your answers to the personal insight questions. UCLA continuously seeks applicants who will contribute to the school's intellectual vibrancy, cultural life, and diversity.
The "Review & Submit" page is the last page you will see before submitting your application. If you have any pending materials for submission, a "To Do" icon will appear next to that section in your UCLA application portal.
What Time Is UCLA Application Due?
UCLA is one of the most competitive universities in the world, and the application process can be stressful for many students. One of the most important considerations for any prospective UCLA student is the deadline for the UC Application. So, what time is UCLA application due?
The UC Application deadline for the fall term is November 30th. This deadline applies to all students who are applying to any University of California campus, including UCLA.
All application materials, including test scores, transcripts, and essays, must be received by this date to be considered for admission.
In addition to the application deadline, there are also other important deadlines that students should be aware of. For example, the deadline for submitting test scores is usually in early December. Students who are taking the SAT or ACT are encouraged to take these exams as early as possible to ensure that their scores are received in time.
Another important deadline is the Financial Aid Application deadline, which is typically in March. Students who are applying for financial aid are encouraged to complete the Free Application for Federal Student Aid (FAFSA) and the California Dream Act Application as soon as possible after October 1st.
UCLA does not accept applications for early action or early decision. Furthermore, the school follows a quarter system calendar and only accepts applications for the fall semester.
How Does UCLA Notify Acceptance?
Applying to UCLA can be an exciting and nerve-wracking experience, and one of the most important moments in the process is receiving notification of acceptance.
How does UCLA notify acceptance? UCLA typically sends out acceptance notifications in late March for students who have applied for the fall term. The university uses a centralized system, known as the UC Application, to communicate with applicants. This means that students will receive their acceptance notifications via email, and the notifications will also be available through their UC Application account.
It is important to note that students who have applied to multiple UC campuses will only receive one acceptance notification from the UC Application system.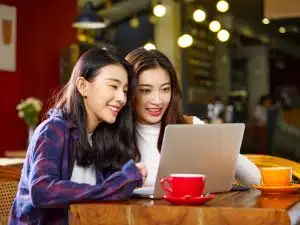 This notification will indicate which UC campus has offered them admission, and students will then have to accept or decline the offer.
In some cases, students may also receive a waitlist notification. This means that they have not been admitted, but that they are being considered for admission if slots become available. Fall-term freshmen applicants will be offered a spot on the waitlist by the end of March, with an opt-in deadline of April 15.
Waitlists may continue into the summer depending on the enrollment needs. You can accept waitlist offers from several universities, but only one admission offer.
Finally, students who have not been offered admission will receive a notification of denial. This will be sent via email and will also be available through the UCLA application portal.
How Hard Is It to Get Accepted Into UCLA?
How hard is it to get accepted into UCLA? UCLA is one of the most prestigious universities in the world, and the competition to gain admission can be intense.
One of the key factors that determine acceptance into UCLA is academic performance. UCLA is looking for students who have a strong academic record, with high grades in challenging courses and high standardized test scores.
The university also considers the rigor of a student's high school program, including the number and type of advanced courses taken.
Another important factor is extracurricular activities. UCLA is looking for students who have shown leadership and initiative in their school and community, and who have pursued their interests and passions outside of the classroom. This can include things like volunteering, participating in sports or clubs, or pursuing independent research projects.
Personal qualities and character are also taken into consideration when evaluating applicants. UCLA is looking for students who are motivated, engaged, and have a strong sense of purpose.
The university also considers an applicant's responses to the UC Application essay prompts, as well as any letters of recommendation, to gain insight into the student's personality and background.
Finally, the number of applicants and the number of spaces available in each class also play a role in determining acceptance into UCLA. With thousands of highly qualified students applying each year, it is important to understand that there is a limited number of spots available.
In the Fall of 2022, UCLA received 149,815 freshmen applications. Only 12,844 were admitted thus, resulting in a 9% acceptance rate for the Class of 2026.
In conclusion, getting accepted into UCLA can be challenging. The university considers a wide range of factors when evaluating applicants, including academic performance, extracurricular activities, personal qualities, and the number of applicants and spaces available.
With hard work and dedication, it is possible to gain admission to this prestigious institution. AdmissionSight can also guide you through the admissions process. From the UCLA application portal registration to writing your personal essay, AdmissionSight offers programs and counseling services that could help you in your application. Feel free to book an initial consultation with AdmissionSight experts today.