UPenn Early Decision and Regular Decision Notification Dates Class of 2028
The UPenn early decision and regular decision notification dates for the Class of 2028 are important milestones. Navigating the admissions process requires keen attention to these critical dates, as they mark the next steps toward your academic future. If you're charting your course through the college application season, staying informed is your guide.
As you await these important notifications, remember that each date is more than just a mark on the calendar; it's a gateway to new beginnings. Stay tuned as we guide you through what to expect and how to prepare for the moments that will shape your journey ahead.
UPenn Early Decision Notification Date Class of 2028
As you navigate the college admissions process, you'll find UPenn's timeline for early decision notifications remains consistent. The university understands the anticipation and eagerness that come with this phase, maintaining a reliable schedule to uphold a sense of stability for applicants. Knowing when to expect an answer helps manage the wait and allows for personal planning amidst the uncertainty of college admissions.
When Does UPenn Early Decision Come Out?
UPenn announces its early decision dates amid high anticipation. If you've marked UPenn as your first choice through a binding early decision, expect to hear back by mid-December. This commitment from you signifies a strong preference and dedication to the university, distinguishing it from single-choice early action (SCEA) or restrictive early action (REA) programs elsewhere.
These programs restrict you to one early application without the obligation to enroll upon acceptance. In contrast, UPenn's early decision means you agree to withdraw other applications if you're accepted, highlighting a shared commitment with the university.
It's essential to grasp the full implications of the early decision process. Before pledging to UPenn, consider your academic and financial position and personal readiness. Reflect on how UPenn aligns with your educational aspirations and the potential for financial aid before making this significant decision.
What Time Does UPenn Early Decision Come Out?
UPenn has yet to announce a specific time for the early decision notifications but typically updates applicant statuses during Eastern Standard Time business hours. The uncertainty of a set time can be tense, so it's wise to plan for flexibility in your schedule on decision day.
In prior years, applicants have reported receiving their notifications in the afternoon or evening. Given this variability, it's prudent for you to check the admissions portal intermittently and ensure your contact details, especially your email address, are current. An email notification usually comes first, prompting you to check your decision status on the portal. Preparing yourself emotionally for any decision is also recommended, so you can handle the outcome with a balanced perspective.
Recognizing the importance of the early decision notification date transcends marking a day on your calendar—it represents a pivotal moment in your educational pursuit. A clear understanding of UPenn's early decision timeline can better prepare you and your family to navigate the outcome and approach your future planning with assurance and informed confidence.
UPenn Regular Decision Notification Date Class of 2028
Choosing the regular decision process gives you extra time to refine your application, take standardized tests, or improve your grades during your senior year's first semester. After submitting your application, it's natural to focus on when UPenn will announce its regular decision results.
When Does UPenn Regular Decision Come Out?
UPenn's Class of 2028 notification date release for its regular decision notifications is in late March or early April, aligning with the completion of the second semester in most high schools. This timing allows the university to consider your mid-year school report and facilitates a coordinated decision release with other universities, helping you manage multiple admissions results.
What Time Does UPenn Regular Decision Come Out?
Historically, UPenn has released regular decision notifications in the late afternoon or early evening, Eastern Standard Time. The exact time for the current cycle remains unannounced, providing the admissions team with the necessary flexibility to finalize decisions. As a result, you should monitor the online portal throughout the designated day to be one of the first to know your status.
It's essential to prepare for the emotional aspect of decision day. Choose a private space where you can comfortably process the outcome, whatever it may be. For those in different time zones, especially international students, remember to convert the release timeframe to your local time to avoid any confusion and account for possible delays due to increased online traffic.
Keep in mind the competitive nature of UPenn's admissions. The regular decision acceptance rate is traditionally lower than that for early decisions, which demonstrates the applicants' binding commitment. However, UPenn ensures a rigorous and fair review of each application, so every student gets an equal chance.
The wait for UPenn's decision offers a chance to reflect on your journey and remain optimistic about your future. Regardless of the outcome, applying to an institution like UPenn is a significant achievement and marks a pivotal moment in your educational journey.
When is Ivy Day 2024?
As a defining moment in the college admissions journey, Ivy Day stands out nationally. On this day, all Ivy League schools announce their regular decision notifications simultaneously. This coordination is more than a display of unity among these top-tier institutions; it's a pivotal event for thousands of hopeful applicants. Ivy Day traditionally falls toward late March or early April, offering you a period to prepare, even though the exact date varies and remains uncertain until the colleges confirm it.
The Significance of Ivy Day in College Admissions
Ivy Day represents the climax of your years of dedication, ambition, and vision. It is a day of diverse emotions—celebration for some and contemplation for others. The decisions released on Ivy Day will shape your academic and professional paths, making it a crucial date in your educational timeline.
A Unified Approach to Admissions
Each member of the Ivy League, including universities like UPenn, follows this tradition, showcasing their commitment to a fair and unified admissions process. This strategy reflects their dedication to equality in evaluating applicants. For you, as part of the Class of 2028, Ivy Day will signal the end of the anticipation and the start of a new journey as scholars, innovators, and leaders.
How Does UPenn Notify Acceptance?
After learning about the notification dates for UPenn's early and regular decision admissions for the Class of 2028, it's important to consider the communication process during the waiting period. The span of time between the submission of an application and the arrival of a decision is marked by eager anticipation. Clear communication from UPenn during this stage is essential. The university has refined its notification system to ensure that it is straightforward and user-friendly, employing modern technology to relay information to applicants promptly and effectively.
Understanding UPenn's Notification System
UPenn designs its notification system with your needs as an applicant at the forefront, ensuring you receive timely updates and secure access to your decision information. Admissions officers post their decisions to an online applicant portal, which serves as your digital gateway to access your admission status. This approach is not only environmentally friendly—it cuts down on paper—but also expedites the delivery of news to you, no matter where you are in the world.
For a seamless notification process, UPenn typically sends an email alerting you that your decision is available on the portal. This email will direct you to log in to the portal to view your official admission status. Make sure the email address you provided with your application is one you check regularly to avoid missing any critical updates, including your acceptance notification.
Best Practices for Applicants
To ensure you are prepared for decision notifications, consider these proactive steps:
Regularly Check Your Portal: Log in to the UPenn applicant portal now and then. Although UPenn will email you when your decision is ready, monitoring the portal yourself can ease some anxiety and make sure you don't overlook any updates.
Keep Your Contact Information Current: If your email address changes after you submit your application, inform the admissions office immediately to avoid missing crucial notifications.
Manage Your Email Notifications: Add UPenn's admissions office email to your 'safe sender' list to keep important emails from landing in your spam folder. This small step is crucial to ensuring you receive your decision promptly.
Prepare for All Outcomes: It's wise to brace yourself for all potential decisions—acceptance, deferral, or denial. This emotional preparedness can soften the blow of the news, whatever it may be, and enable you to plan your next steps with a level head.
Technical Considerations
While technical issues are uncommon, they can occur. If you're expecting an email notification that doesn't arrive, or if you have trouble accessing your decision on the portal:
Reach Out for Help: Contact UPenn's technical support or admissions office for assistance. They can offer guidance or resolve any problems you encounter.
Update Your Browser: Check that you're using the most current version of your browser to ensure UPenn's portal displays correctly.
Check Your Privacy Settings: Make sure your email account's privacy settings aren't filtering out or blocking emails from UPenn.
By familiarizing yourself with UPenn's notification system and following these guidelines, you can rest assured that you'll receive your admissions decision as soon as it's available, allowing you to act accordingly. This level of transparency and your proactive steps can significantly reduce the stress of waiting for admissions decisions and allow you to focus on the excitement of your educational future.
Understanding UPenn's Admissions Criteria
Achieving admission to the University of Pennsylvania represents a significant goal for many students. It's not merely about securing top grades or achieving high standardized test scores; UPenn's admissions approach is more sophisticated, mirroring its dedication to cultivating a varied and dynamic student body.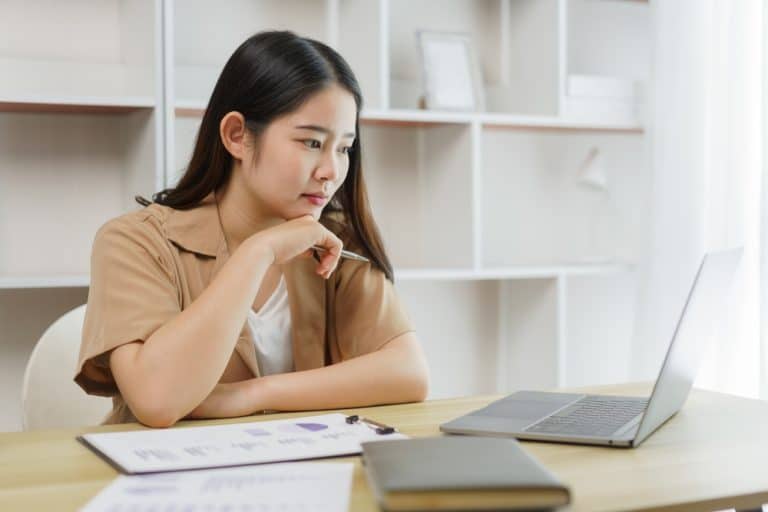 Holistic Review: Beyond the Numbers
Your academic record is vital, but it isn't the only factor UPenn considers. The admissions committee evaluates who you are outside the classroom—your interests, community involvement, and personal experiences.
At UPenn, academic excellence is expected. Admissions officers examine your high school performance, focusing on the rigor of your courses relative to what your school offers. Success in Advanced Placement or International Baccalaureate courses signals your readiness for UPenn's rigorous academics. However, the committee balances this with standardized test scores and understands that not all schools offer the same opportunities.
The Significance of Extracurricular Involvement
Your extracurricular activities are also crucial. UPenn values students who have demonstrated dedication and leadership outside their academic courses. Whether you've shone in sports, engaged in the arts, participated in community service, or displayed entrepreneurial spirit, your activities offer a glimpse into what you can contribute to campus life. The admissions team weighs the depth and influence of your engagement more than the number of activities you list.
Personal Character: The Essence of Your Application
UPenn assesses your personal character through your essays, recommendations, and any supplemental materials you provide. The university looks for qualities such as intellectual curiosity, resilience, empathy, and a willingness to interact with diverse communities. It highly prizes inclusivity and searches for individuals who will contribute to and enrich its community with their distinct perspectives and backgrounds.
Integrating Diverse Perspectives
Diversity in perspectives and backgrounds is a cornerstone of UPenn's philosophy. The school recognizes the power of diversity—how it strengthens discussions, ignites innovation, and prepares students for the global stage. Your application is your chance to demonstrate how your unique experiences and worldview will add to the UPenn community.
At the University of Pennsylvania, each application is more than a collection of grades and accolades; it is your story. It's the narrative of a student eager to leave a mark on the world, read with the insight that every student can offer something invaluable to the institution. Prospective students are encouraged to present their true selves, giving the admissions committee a complete view of the individual behind the academic record, the person behind the test scores, and the dreamer beyond the honors.
Additional Considerations for UPenn Applicants
When the University of Pennsylvania responds to your application, quick decision-making is important. Responding to their decision promptly allows you to prepare effectively for what comes next. As you move from being an applicant to possibly a new student, it's beneficial to be ready for the enrollment process or to consider other options. Being prepared helps you move forward with assurance and keeps you on track with your educational goals.
Preparing for Acceptance at UPenn
If you receive an acceptance letter from UPenn, act swiftly to confirm your spot. Accept their offer by the given deadline and make the necessary deposit payment, ensuring your place in the incoming class is reserved. This timely response is crucial as spots are limited and universities often have strict enrollment processes. Delaying could risk losing your place, so prompt action is key to starting your journey at UPenn.
1. Housing Applications
Begin your housing search promptly. UPenn's range of living options can significantly shape your college experience. Evaluate the different residence halls for their locations, amenities, and community vibes. Apply early once the application period opens to get the best chance at your preferred housing.
2. Orientation Registrations
Register for orientation to kickstart your UPenn journey. This series of events introduces you to university life and is available for sign-up soon after acceptance notifications. By registering early, you'll meet fellow students, discover campus resources, and start networking.
3. Financial Aid Confirmations
It's essential to understand your financial aid package. Scrutinize the details and submit any necessary paperwork on time. If the financial aid terms confuse you or if you need further assistance, contact UPenn's financial services without delay to discuss additional funding opportunities.
Navigating the Waitlist and Denial
Not everyone will receive an acceptance letter. However, being waitlisted or denied does not spell the end of your college aspirations. There are numerous paths to success, and sometimes a setback can lead to unexpected opportunities that align even more with your goals and interests. Keep an open mind and be ready to explore the different colleges and experiences that await you. Your future is still bright and full of possibilities, regardless of a single admission outcome.
As you process the outcome from UPenn, here are some steps to consider depending on the decision:
1. If you're waitlisted
A waitlist position means UPenn recognizes your qualifications but lacks available spots. Decide if you want to stay on the waitlist—some schools ask you to confirm this choice. Should UPenn remain your top pick, enhance your application with recent accomplishments and improved grades. Writing a letter of continued interest shows your dedication to the university.
2. Dealing with denial
Should you not receive an acceptance from UPenn, bear in mind that it's not indicative of your talents or future success. Such a turn of events often leads to exploring alternative institutions where you might thrive even more. It's not uncommon for students to find that their backup schools provide the perfect environment for their academic and personal development, offering distinct benefits that may suit their aspirations more closely.
Long-term Planning for Prospective UPenn Students
Whether accepted, waitlisted, or exploring other options, consider how each scenario fits your long-term goals. Adaptability is as crucial as preparedness. Investigate alternative paths like transferring, gap years, or different institutions.
After UPenn announces its decisions, the real work begins. For those accepted, it's time to cement your spot, arrange housing, and finalize orientation and financial aid details. If you're weighing other options, remain proactive in your search for the right educational fit. Whatever your status, remember that your proactive efforts now pave the way for a smooth transition into the exciting world of higher education.
What to Do While Waiting for UPenn Decision Notifications
The wait between your college application submission and the UPenn admission decision often feels like a rollercoaster of anticipation and uncertainty. You can't control the outcome at this stage, but you have the power to use this time constructively, benefiting both your current state of mind and future plans.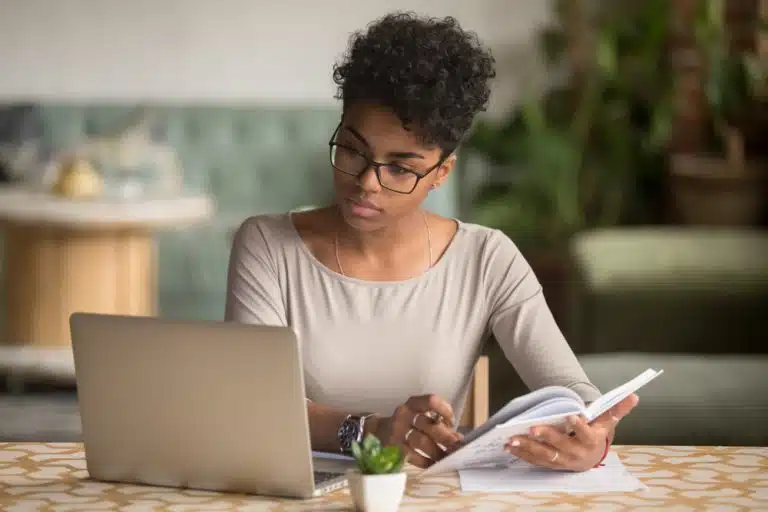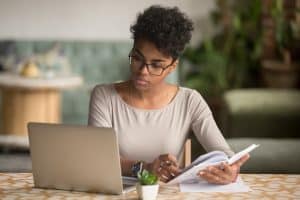 During this wait, it's important to remember that this time is not just about waiting but about continuing to grow and prepare for your future. Make the most of this period by engaging in activities that enrich your knowledge, strengthen your skills, and maintain your well-being. By doing so, you'll not only enhance your chances at UPenn but also set yourself up for success wherever you go.
Understanding the Importance of Continued Academic Focus
Keeping up with your studies is important not just for UPenn but for your own knowledge and skill development. Excelling in your classes now can be especially beneficial if you find yourself on UPenn's waitlist, as it may increase your chances of acceptance.
Additionally, if you decide to apply to other programs or scholarships, your strong academic record will be a significant asset. Good grades reflect your dedication and resilience, qualities that are attractive to all higher education institutions, not just UPenn.
Staying Proactive with Extracurricular Involvement
While your academic achievements take center stage, your extracurricular activities showcase your interests and can offer much-needed relaxation. Whether you're spearheading a community service initiative, actively participating in sports, or delving into the arts, these commitments promote personal growth and can make you a more attractive candidate for UPenn.
Balancing Life with Hobbies and Personal Interests
Your hobbies and personal interests are vital for a well-rounded life. Dedicating time to activities like reading, painting, coding, or playing music not only provides a respite from the stress of waiting but also hones skills such as creativity, critical thinking, and determination.
Incorporating Physical Activity for Stress Management
Exercise is a potent stress reliever that boosts mood and mental focus. Whether it's running, practicing yoga, or joining a team sport, regular physical activity stimulates endorphin production, offering a natural high and a sense of control during the uncertain waiting period.
Cultivating Social Support Systems
Maintaining strong social ties is crucial. Time spent with friends and family offers solace and perspective. Sharing your hopes and worries with loved ones can be reassuring and help you keep a level head throughout the waiting period.
Exploring Mindfulness and Relaxation Techniques
Mindfulness exercises, like meditation or deep breathing, foster tranquility, and effective anxiety management. By integrating these practices into your routine, you prepare yourself to face stress with calm and poise.
Planning for Various Outcomes
Although you might be set on attending UPenn, it's smart to consider other options too. Researching additional schools or considering a gap year can give you a sense of security, ensuring you're prepared no matter what news comes your way.
To sum up, the interval before UPenn's decision notification is an opportunity for personal development, introspection, and groundwork for your future. By focusing on your studies, engaging in extracurriculars, nurturing personal interests, keeping physically active, strengthening your social network, and practicing mindfulness, you pave the way for success, regardless of the admissions verdict. The resilience and skills you build now will serve you long after the college admissions journey.
Conclusion
The months leading up to UPenn's early decision and regular decision notifications are a time of anticipation for applicants. By understanding UPenn's admissions timeline and preparing for the variety of potential outcomes, students can navigate this period with greater ease and confidence. Regardless of the decision status, each step of the journey towards higher education is a learning experience, building resilience and shaping the future.