What are the Unique Courses at Stanford?
Research, student-faculty engagement, interdisciplinary collaboration, and academic excellence are some of the primary focuses of Stanford University, which was established in 1885 and is recognized as one of the most prestigious private research universities in the world. In addition to the more conventional course options, there are other unique courses at Stanford that can cater to a student's specific interests.
In addition to the exceptional academics offered by some of the unique courses at Stanford, the university has earned a well-deserved reputation as one of the most prestigious educational establishments in the United States, holding a place near the top of the list of the nation's best colleges and universities. In addition to this, it has a strong culture of entrepreneurship and close ties to Silicon Valley.
What is Stanford Known for?
What is Stanford known for? The school's emphasis is first and foremost on its academics. The fact that admission to Stanford University consistently ranks among the most competitive in the country has resulted in the institution's campus being crowded with outstanding professors, smart students, and a mindset that is achievement-oriented.
As you would have guessed, the most important contributions that Stanford has made are in the STEM fields. With many of the unique courses at Stanford, the school's program in computer science has been the origin of ground-breaking research, which has led to the creation of companies like Google and Sun Microsystems, as well as the foundation for the internet itself.
Computer science is still the most popular major among students at Stanford since many of them have high hopes of following in the distinguished footsteps of those who came before them in the field.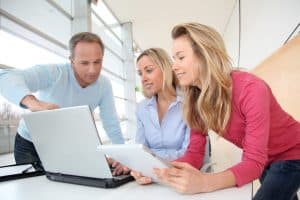 Stanford University, which was initially established as a liberal arts college with a concentration on the humanities and soft sciences, has a long history of success in these areas of study. For instance, Stanford Law School is consistently ranked among the best five law schools in the United States, making it a popular option for students aspiring to become judges or lawyers.
This distinction is earned in part because of the university's many cutting-edge research labs, which not only provide students with the opportunity to gain practical experience but also have an impact on the policies that govern the nation.
What are the Unique Courses at Stanford?
So, what are the unique courses at Stanford? Students are filling out registration forms for classes for the forthcoming semester all around the United States. Some people desire to enroll in interesting classes that will broaden their knowledge base in a variety of fields of research.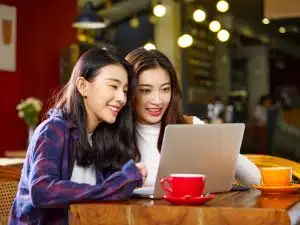 You have no idea where to start, do you? We have gathered a list of some of the most unique courses at Stanford.
ANTHRO 129B: Black Geographies: An Orientation (AFRICAAM 139)
This course examines the socio-political production of space and the ways in which black subjectivity and black social life inexorably produce a sense of place that often complicates traditional geographic rules. Rather than focusing solely on where Black people live, the course investigates the socio-political production of space.
ARTHIST 206B: Audiovision in the Medieval Cult of Saints
The art of the Middle Ages has been mostly forgotten in modern times. It is typically presented without any analytical examination of the intended envelope of sound, chant, prayer, and recitation, and it is frequently placed in sterile museum galleries. Because they lack this aural ambiance, the items have lost their capacity to indicate and evoke effect from the viewer.
As a response, this course brings back certain components of the original soundscape in order to investigate the intertwining of chant and image during the medieval period. It is the first of its kind to explore the impact of AudioVision on the experience of viewing medieval art in its original historical context.
The research focuses on the golden statue of Saint Foy that can be found in Conques, which is located in the Auvergne region of France, and the public worship that took place there in the eleventh century.
FILMEDIA 135: Around the World in Ten Films (FILMEDIA 335, GLOBAL 135)
As one of the unique courses at Stanford, this is an introductory-level class on the use of film as a language spoken all over the world. In this class, students will examine a variety of topics relating to the social, cultural, and political diversity of the world, and will conduct a comparative study of some historical and contemporary features of international cinema.
HISTORY 194B: Japan in the Age of the Samurai
Beginning with the period of the Warring States and ending with the Meiji Restoration. The three great unifiers, the samurai class, the Neoconfucian ideologies, the suppression of Christianity, the structures of social and economic control, the frontiers, the other and otherness, castle-town culture, peasant rebellion, black marketing, print culture, the floating world, National Studies, food culture, samurai activism, black ships, unequal treaties, anti-foreign terrorism, restorationism, millenarianism, modernization as westernization, Japan as an imagined community.
DANCE 30S: Dance 30S: Chocolate Heads "Weather Simulator" Project: Where Choreography Meets Design
In spite of the fact that dancing is the primary focus of the production, there is no restriction on the other components that can be included. The work that takes place in the studio with colleagues from a variety of disciplines has the potential to serve as a venue in which the dancer can develop their sense of performance and visual installation.
The audience is able to fully immerse themselves in the experience of embodied imagination when the theatrical aspects effectively complement the physical performance. The dance theater production of the continuing Chocolate Heads "Weather Simulator Project" will be the focus of the project that will take place during the Winter 22-23 season.
FEMGEN 24N: Sappho: Erotic Poetess of Lesbos (CLASSICS 16N)
Elements of Sappho that have been preserved in English; traditions that either relate to or fantasize about her controversial existence. The ways in which her poetry and reputation influenced other writers and poets, even masculine ones like Swinburne, Baudelaire, and Pound. Paintings from antiquity and the modern era were influenced by Sappho, as well as composers whose works were set to her lyrics.
TAPS 11N: Dramatic Tensions: Theater and the Marketplace
The situation that the American theater and its artists find themselves in at the moment. It is generally accepted that theater is an art form that is on its way out and a hopeless cause, particularly in this day and age of multi-media entertainment. However, there are currently more young people entering the field of playwriting, acting, and directing than at any other moment in the history of the United States.
As one of the unique courses at Stanford, students will study a variety of plays written by contemporary playwrights from the United States and the United Kingdom. These plays will span a wide range of topics and writing styles, from dramatic to comedic to musical to straightforward play.
AA 115Q: The Global Positioning System: Where on Earth are We, and What Time is It?
Emphasis is placed on first-year students. Why do people want to know where they are? Possible explanations include a circumnavigation of the Pacific Ocean by Polynesians, missile guidance, and distressed calls.
How individuals determine where they are in space and time: dead reckoning, sextants, and satellite navigation are all forms of navigational technology (GPS). Practical training and instruction. The inner workings of GPS, the situations in which it fails, and the ways in which its performance might be improved.
NATIVEAM 103S: Indigenous Feminisms (CSRE 103S, FEMGEN 103S)
This course will investigate Indigenous Feminism as well as the impact that colonization had on gender roles and gender relations beginning in the 17th century and continuing up until the current day.
Changes in population; the social, political, and economic alterations connected with biological and spiritual attacks; the dynamic and diverse nature of Indigenous societies are some of the topics covered in this course. The novel, the film, as well as historical accounts, ethnographies, biographies, and autobiographies, are used as sources.
RELIGST 6N: Religion in Anime and Manga
One of the unique courses at Stanford, there is a large amount of religious content and symbolism in Japanese animation and manga. In this seminar, we will investigate the function that Japan's various faiths play in modern society, as well as how they are portrayed in the various new forms of media. Students will also gain an understanding of the core tenets of Shinto and Buddhism if they perform this activity.
What to Consider in Choosing a Course?
What to consider in choosing a course? If you take too many classes that aren't linked to your degree, it may affect your chances of graduating with the degree that you desire. This is because you won't be able to meet the requirements for your major if you take too many classes that aren't relevant to your degree.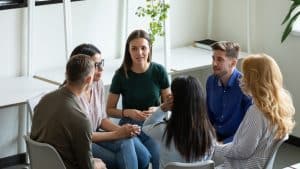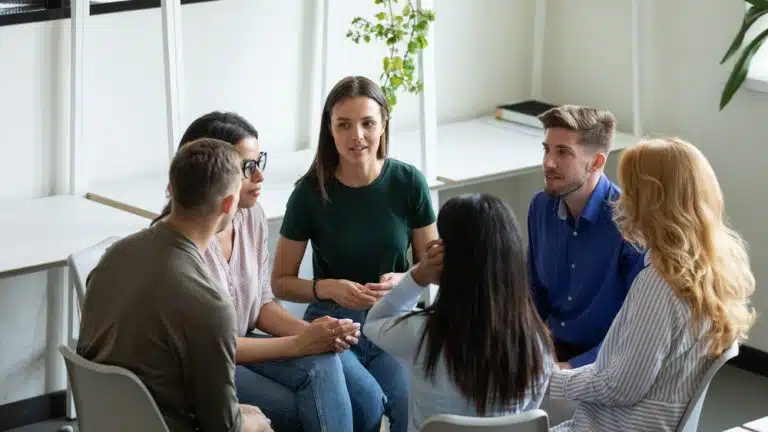 In spite of the fact that you will most likely have the freedom to choose courses on subjects that excite your interest, this has the potential to keep you enrolled in school for a great lot longer than four years. There shouldn't be any issues for you to deal with if you choose any of the unique courses at Stanford while keeping these considerations in mind.
Make sure that the lessons you sign up for are relevant to the things you are interested in
Even if you haven't decided what subject(s) you want to focus on during your time at college, it's still a good idea to have some type of plan in place. Think back to the subject that you found the most interesting and loved learning about while you were in high school.
On the other hand, this does not indicate that you should sign up for one of the unique courses at Stanford, which you may have overheard students discussing in other areas of the campus.
In point of fact, if you only aim for the bare minimum, it will be that much more difficult for you to treat your academic endeavors with the seriousness they deserve and earn the degree that was designed for you. Study things that you are truly curious about learning more about, and put your knowledge to the test in this way.
Collaborate with the faculty advisor who has been assigned
You need to have access to a person who is willing and able to assist you in choosing the classes that you will be required to attend. This person may be one of your teachers or a member of the academic advising staff at your college. Either way, you need to have this person (or both).
Even though it is ultimately your responsibility to ensure that you are meeting the requirements of your major, your academic adviser should be able to assist you in doing so and can provide guidance regarding the selection of electives. Even though it is ultimately your responsibility to fulfill the requirements of your major.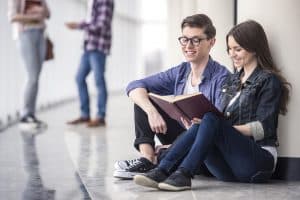 If you want to make sure that you are heading in the right direction, you should make an effort to get together with this person at least once per semester, such as when you are choosing the classes for the following semester. This will allow you to make sure that you are moving in the right direction.
Tell them what you want to accomplish, especially if you're thinking about changing your academic focus, and let them know if you're having any trouble doing so. Also, let them know if you're having any trouble attaining your goals.
Take into consideration all of the relevant factors when organizing your academic schedule
You no longer have the encouragement or the discipline of your parents to go to bed early enough to obtain a full night's rest, to wake up early enough to be ready for school, or to complete your coursework in a timely manner. This is a major turning point in your life, regardless of whether you are aware of it or not.
It's possible that not all students may deal with this issue, but a large proportion of them will, and as a result, those students might discover that they fall asleep during their early morning classes or just aren't putting out their best effort. You won't believe how much simpler it is to hit the snooze button when you don't have to worry about your mother or her own alarm pulling the blankets off your trembling body while she yells at you. You won't believe how much simpler it is to hit the snooze button. Believe what I say about this.
It is recommended that you give yourself breaks in between each of your classes, as well as consider relocating your lessons to a later time in the morning. Before going to the next lesson, you should make the most of the pauses by getting something to eat or sleeping for a few minutes before going.
You are going to be amazed by how invigorated you feel, and how that sensation is going to last with you all throughout the day. Also, to make things easier on your mind, try scheduling tough classes in the afternoon and after lunch, as doing so will help you focus on what you're doing a lot better. Scheduling challenging lessons in the afternoon and after lunch also makes things easier on your body.
Your class schedule needs to be crafted in such a way that you are able to take classes in which you have an interest and that you can effortlessly attend each day without experiencing feelings of being overburdened. If it is absolutely difficult for you to get out of those early morning classes, then you should make an effort to get to bed at a normal hour and think about obtaining a second alarm for your clock.
Stay on top of your own organization
Which of these three modes of learning—hearing, seeing, or doing things with your hands—is most effective for you? If you are doubtful, you should make an effort to learn the answer and spend some time doing so. If you want to do well in college, staying organized is an absolute must for you to maintain. Due to the fact that you have so much on your plate between school, extracurricular activities, and social duties, it is inevitable that you will overlook certain things.
Those people who absorb information most effectively through visual and tactile means may profit much from making use of planners and calendars. If you believe that this alternative will work better for you, another option would be to purchase a device that can record your voice. Write it down if there is something that you need to finish and you are worried that you might forget it (or record it).
You should check your email every day, but put your attention on the lesson while you're there. After you've established a pattern, keeping things organized won't be difficult at all, and in fact, it won't take long for it to become something that comes naturally to you.
It is in your best interest to refrain from taking on additional stress in your life by getting a part-time job
It is possible that having part-time work will hinder you from paying attention in class and will eat up a considerable amount of the time that you would otherwise dedicate to completing your education.
The majority of part-time jobs really only cover extra spending money anyway, and you don't have an urgent need for that during your first years of school because you are most likely living on campus, have a meal plan, and can get around using transportation provided by the university. Therefore, you don't have a dire need for that during your first years of school. To put it another way, during your first few years of school, you won't have a pressing need for something like that.
All of these perks and expenses ought to already be covered by the price of your tuition. If you don't have a job while you're going to school, you'll have a lot more free time on the weekends, which is something that will help you tremendously in terms of maintaining your current academic standing.
But if you do need to earn money to pay for education or if you have time for employment outside of your classes, you should prioritize work-study programs in addition to internships and co-ops that are pertinent to the industry in which you expect to work after graduation.
Want to learn more about the unique courses at Stanford? You've come to the right place. At AdmissionSight, we have over 10 years of experience guiding students through the competitive admissions process.
AdmissionSight can help you put your best foot forward when applying to college this fall. Contact us today for more information on our services.