Caltech Extracurriculars
The California Institute of Technology, also known as Caltech, provides its student body with access to a diverse selection of co-curricular opportunities. Caltech extracurriculars consist of groups and organizations that focus on subjects such as academics, the arts, athletics, and community service.
Over one hundred official student-run groups and clubs may be found at Caltech. You are free to organize your own group if you are unable to locate an activity that piques your interest. On campus, it is simple to discuss the things that interest you with other students.
The Caltech Outdoors Club, the Caltech Robotics Club, and the Caltech Entrepreneurs Club are just a few of the most well-known and well-attended Caltech extracurriculars.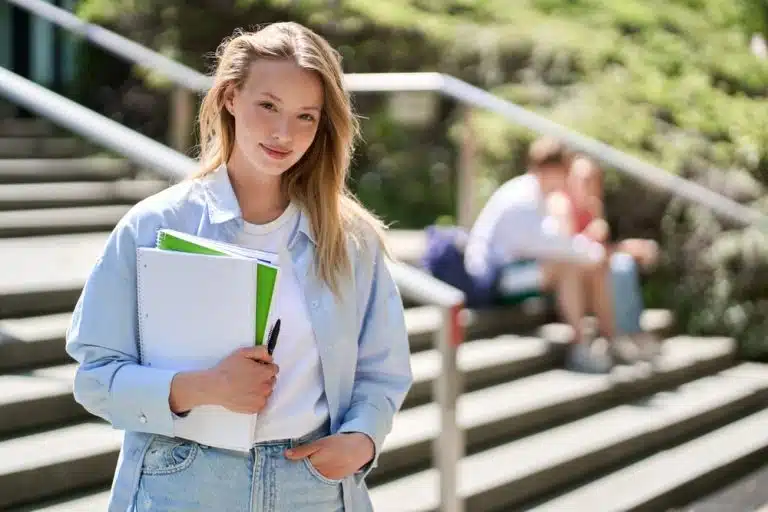 In addition, there are many musical organizations, such as the Caltech-Occidental Concert Band and the Caltech Chamber Singers.
In addition, the athletics department at Caltech is rather robust, featuring both club and intramural teams competing in a variety of sports, including basketball, volleyball, and soccer.
What are the Best Extracurricular Activities at Caltech?
What are the best extracurricular activities at Caltech? The illustrious California Institute of Technology, also known as Caltech, can lay claim to a number of accomplishments. To start, 58 members of the faculty as well as graduates, have been awarded the National Medal of Science.
In addition, there are now seven Nobel laureates working or studying at the university. In addition, Caltech is in charge of NASA's Jet Propulsion Laboratory (JPL), which is the only facility in the world for the robotic exploration of the solar system.
However, students at Caltech are more than just budding scientists. They compete in a variety of sports and are also actors, musicians, and artists. We encourage our students to pursue their interests by providing them with a variety of options to do so.
Over one hundred official student-run groups and clubs may be found at Caltech. The Cheese Society, Alpine Skiing, Quizbowl, Cultural Identity Organizations, and Robotics are just some of the activities that are available through this organization.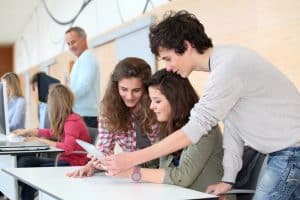 There is even something called the Turtle Club. And if you can't find anything there that piques your interest, you can always form your own organization. On campus, it is simple to discuss the things that interest you with other students.
At Caltech, the "best" extracurricular activities can look very different from person to person based on their interests and ambitions. On the other hand, the following are some of the Caltech extracurriculars that are particularly well-regarded and well-liked:
The Caltech Robotics Club is a student-run organization that focuses on the design, construction, and competition of robots.
The Caltech Entrepreneurs Club is a group that encourages entrepreneurship and innovation by hosting events, workshops, and opportunities to network with other business people.
The Caltech Debate Club is an organization that participates in intercollegiate debates and hosts courses on critical thinking and public speaking.
The Caltech Concert Band is a musical ensemble that performs a wide variety of musical styles, including popular music, jazz, and classical music.
The Caltech Hiking Club is a group that leads hikes and other types of outdoor adventures in the mountains and deserts that are located close by.
These are just a few different Caltech extracurriculars you can participate in while you're at Caltech. The individual kid's interests, aspirations, and passions will, in the end, determine which extracurricular activity will be most beneficial to that student.
Does Caltech Care About Extracurriculars?
Does Caltech care about extracurriculars? The extracurricular activities of prospective students are taken into consideration throughout the admissions process at Caltech; nevertheless, this is not the primary focus of the evaluation process. Students at Caltech are notorious for embracing their offbeat personalities without reservation.
In addition to considerable knowledge in STEM fields, an ideal Caltech candidate should have distinctive interests and attributes that they have developed via participation in a variety of extracurricular activities while at Caltech.
Caltech is primarily concerned with a student's academic achievements and potential, such as the student's grades, test scores, and the difficulty of the student's high school curriculum. Although extracurricular activities can be a good way to demonstrate leadership, teamwork, and other qualities that universities look for in applicants, Caltech prioritizes academic success.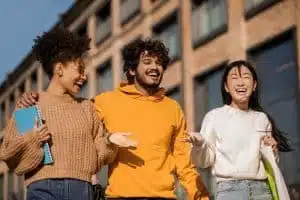 Having said that, participation in extracurricular activities may still be useful for students in terms of both their personal development and the development of skills, and Caltech strongly encourages students to get involved in activities that interest them.
In the end, it all comes down to striking a balance between academic success and the pursuit of extracurricular interests.
What do Caltech Students Do for Fun?
What do Caltech students do for fun? Caltech is a small, collaborative community in which students, employees, faculty, and postdoctoral scholars from a diverse range of backgrounds, cultures, and experiences live, work, and engage with one another.
This community is characterized by its intimate nature. Together, they have kept their commitment to being a model for what the institution's interconnected goals of research and education are capable of achieving. This has allowed the university to continue to excel in both of these areas.
It is one of the best opportunities for students to further develop their skills and interests while also making experiences that will last a lifetime if they take part in one of Caltech's organized sporting programs, its student-run clubs, or one of its many performing arts organizations (music or theater).
Outside of their studies, students at Caltech have access to a wide array of activities that can be both entertaining and relaxing. Some popular activities include:
Club Sports: The club sports program at Caltech is robust, and it features teams playing a wide variety of sports, including basketball, volleyball, and soccer, among others.
Access to a Wide Variety of Outdoor Activities: Thanks to the institution's location in Pasadena, California, students at Caltech have easy access to a wide variety of outdoor activities, including hiking, camping, and trips to the beach.
Student Clubs and Organizations: There is a wide variety of student-run clubs and organizations at Caltech, including academic clubs, arts groups, and community service organizations. These clubs and organizations are controlled by the students themselves.
On-Campus Events: Throughout the course of the academic year, Caltech plays host to a wide range of on-campus events, some of which include musical performances, guest lectures, and film screenings.
Attractions in the Greater Los Angeles Area Because Caltech is located in the greater Los Angeles area, students have access to an abundance of cultural, entertainment, and recreational options. Some examples of these opportunities include museums, amusement parks, and athletic events.
Engaging in Social Activities: Due to the small size of the Caltech student body, there is a strong sense of community on campus. Students regularly engage in social activities like attending events, parties, and other activities.
These are just some of the many different ways that students at Caltech can have fun and unwind in their free time. When it comes down to it, the only things that can restrict the alternatives are the interests and the imaginations of the students themselves.
How Many Extracurriculars Should You Have?
How many extracurriculars should you have? The number of extracurricular activities that an individual ought to participate in is contingent upon a wide range of criteria, including but not limited to time availability, amount of academic work, personal interests, and desired outcomes.
There is no single answer to the question of how many Caltech extracurriculars constitute the "proper" amount; however, the following are some broad guidelines:
Quality over Quantity: Participate in fewer activities in which you are deeply involved and invested rather than spreading yourself too thin across a large number of activities. This is one way to ensure that you are getting the most out of your time spent participating in activities.
Balance: It is essential to strike a healthy balance between extracurricular activities, academic commitments, and personal time for rest and taking care of oneself.
Pursue Passions: Participate in activities that correspond with your personal interests, talents, and ambitions in order to make the most of your time while pursuing your passions. Your involvement in extracurricular activities will provide you with a greater sense of pleasure and happiness if you do this.
Gradual Increase: Begin with one or two extracurricular activities and gradually add more as you become comfortable with your academic workload and your ability to manage your time.
In the end, the number of Caltech extracurriculars that an individual ought to participate in is a personal decision that is dependent on the individual's circumstances as well as priorities.
Finding a healthy equilibrium between your academic pursuits, your extracurricular activities, and your personal time should be your primary objective.
Want to learn more about many of the Caltech extracurriculars? You've come to the right place. At AdmissionSight, we have over 10 years of experience guiding students through the competitive admissions process.
AdmissionSight can help you put your best foot forward when applying to college this fall. Contact us today for more information on our services.