Discovering the Design Excellence of the Duke Architecture Program
Dive into the world of design with the Duke architecture program, where you'll transform your creativity into innovative structures, learn sustainable practices, and collaborate with fellow visionaries to create an awe-inspiring built environment.
Do you dream of creating awe-inspiring, sustainable spaces that redefine the way we live, work, and play? Are you eager to shape the future of our built environment with your own innovative touch? Then you've landed in the right place!
In this blog, we're uncovering the magic behind the highly coveted, uniquely remarkable, and incredibly relevant architecture program at Duke. Prepare to be swept off your feet as we explore how this prestigious program redefines the architectural landscape, one blueprint at a time!
Does Duke have an architecture program?
Does Duke have an architecture program? Hey there, future architects and design enthusiasts! Have you been digging through piles of college brochures, searching for that perfect architecture program to kick-start your creative journey?
Well, search no more because we've uncovered a hidden gem nestled in the heart of the esteemed Duke University. Presenting the architecture program at Duke, the ultimate destination for ambitious minds seeking to leave a lasting mark on the world of design!
At Duke University, you'll find a unique approach to architectural education that blends seamlessly with the university's core values of innovation, interdisciplinary learning, and global impact.
The program is designed to ignite students' passion for architecture by offering a diverse and dynamic curriculum. From the fascinating history of architectural design to cutting-edge computational methods, students are encouraged to explore a variety of disciplines, nurturing their creativity and critical thinking skills.
This comprehensive education allows students to develop a well-rounded understanding of the architectural world, preparing them for a successful career in the field.
Degrees Offered
Imagine strolling through Duke's campus, admiring the majestic Gothic architecture, and suddenly feeling inspired to design a building that could stand the test of time.
The Duke architecture program is a creative playground for those who share this vision, offering a myriad of degrees and opportunities to students passionate about shaping the world through design.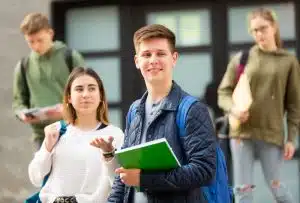 Before delving into the architecture concentration, let's take a closer look at the foundation of the program—the Art History: Architecture Major. This major introduces students to the rich visual and cultural heritage that spans various time periods and geographical regions.
By focusing on the historical context and artistic significance of works, students learn to interpret and analyze visual materials critically.
The Art History major at Duke is divided into three distinct areas of study:
Pre-modern Art, Architecture, and Visual Culture
Modern and Contemporary Art, Architecture, and Visual Culture
Non-Western Art, Architecture, and Visual Culture
Students are required to complete a total of ten courses for the major, which includes a combination of core courses, electives, and seminars. The flexible curriculum allows students to explore their specific interests while building a strong foundation in art historical methodologies.
Concentrating on Architecture: A Unique Perspective
The concentration in Architecture within the Art History major at Duke sets it apart from other universities. This concentration enables students to delve deeper into the architectural discipline, analyzing the aesthetic, historical, and cultural aspects of buildings and structures.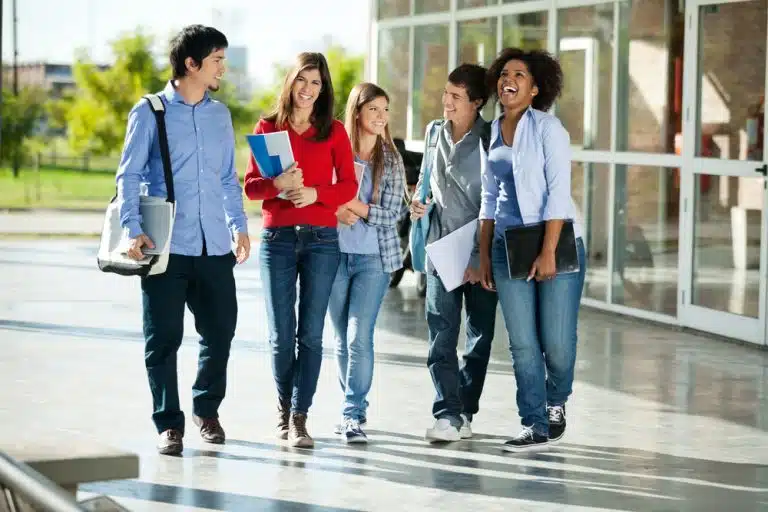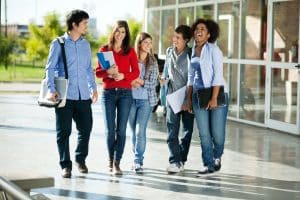 By combining the study of art history with architecture, students gain a unique perspective on the built environment and its impact on society.
The architecture concentration curriculum includes a diverse range of courses that cover various architectural periods, styles, and regions. Topics of study may include:
History of Western Architecture
Modern Architecture and Urbanism
Islamic Architecture
East Asian Architecture
Architectural Theory and Criticism
This comprehensive coursework not only helps students develop a robust understanding of architectural history but also enables them to engage with contemporary architectural debates and issues.
One of the most valuable aspects of Duke's Art History major with a concentration in architecture is the emphasis on field experience and travel. The program encourages students to participate in study abroad programs, internships, and research opportunities that allow them to immerse themselves in different architectural environments.
Duke's connections to renowned museums, galleries, and architectural firms provide students with ample opportunities for hands-on experiences and networking. By engaging directly with architectural spaces, students can apply the knowledge gained in the classroom to real-world contexts.
So if you're an aspiring architect seeking a diverse, interdisciplinary education that combines the best of art history and architectural studies, Duke's Art History major with a concentration in Architecture may be the perfect fit for you.
What makes Duke architecture unique?
What makes Duke architecture unique? When considering top architecture programs across the world, Duke University's architecture program stands out, not just for the quality of education it offers but also for its unique approach to architecture.
The program is designed to push boundaries, foster innovation, and create leaders in the field. Here's a detailed look at what sets Duke's architecture program apart.
Interdisciplinary Approach
One of the defining characteristics of the architecture program at Duke is its interdisciplinary nature. The program is housed within the Art, Art History, and Visual Studies departments. This arrangement provides students with the opportunity to engage with a diverse range of disciplines and encourages a holistic understanding of architecture.
Students are exposed to a broad spectrum of subjects, including history, theory, art, design, cultural studies, and urban studies, among others. This interdisciplinary focus is aimed at encouraging critical thinking and broadening students' perspectives, enabling them to approach architectural challenges in innovative ways.
Emphasis on Architectural History and Theory
While many architecture programs emphasize design and technical skills, Duke's program places significant emphasis on architectural history and theory. It encourages students to explore the cultural, social, and historical contexts that influence architecture.
The curriculum is designed to provide students with a deep understanding of the evolution of architectural styles and principles over time and the ways in which these elements reflect societal changes.
By promoting a historical and theoretical approach, the program aims to cultivate architects who can contribute meaningful and contextually relevant designs.
Extensive Research Opportunities
Another unique feature of Duke's architecture program is its strong emphasis on research. From the outset, students are encouraged to delve into their own research projects. This focus is complemented by Duke's extensive resources, including a world-class library system and numerous research centers.
Moreover, the program promotes an international perspective through its study abroad opportunities. These experiences expose students to a variety of architectural styles and philosophies, further enriching their understanding and appreciation of global architectural trends.
Integration of Technology and Sustainability
Recognizing the importance of technology and sustainability in modern architectural practice, Duke's architecture program incorporates these elements throughout its curriculum.
The program harnesses Duke's strengths in science and technology, providing students with the skills and knowledge to use advanced design software, understand structural engineering principles, and incorporate sustainable practices into their designs.
A Collaborative Learning Environment
Lastly, Duke's architecture program fosters a collaborative and supportive learning environment. The program is intentionally kept small to encourage close interaction between students and faculty. This intimate setting facilitates lively discussions, mentorship, and the exchange of ideas, further enhancing the learning experience.
What are the requirements for admission into the Duke architecture program?
What are the requirements for admission into the Duke architecture program? If you're interested in pursuing a career in architecture and considering Duke University as your undergraduate destination, then you might want to know about the admission requirements for the architecture program at Duke. Read on to learn more.
A Vibrant Curriculum
The 13 courses At Duke University, the Art History Major consists of 13 courses that are designed to provide a broad understanding of the subject while allowing students to specialize in specific areas of interest.
These courses encompass various periods and styles of art history and offer in-depth knowledge of ancient, medieval, Renaissance/Baroque, modern, and non-western art.
Areas of Study
Ancient Art History: Explore the artistic legacy of ancient civilizations such as Egypt, Mesopotamia, Greece, and Rome. This area of study delves into the complex interplay of art, politics, religion, and society, offering a comprehensive understanding of the foundations of Western art.
Medieval Art History Immerse yourself in the world of Gothic cathedrals, illuminated manuscripts, and the rise of Christian iconography. Medieval art history investigates the rich visual culture of Europe and the Mediterranean during the Middle Ages, highlighting the unique artistic achievements of this era.
Renaissance and Baroque Art History Discover the world of artistic innovation that flourished during the Italian Renaissance and continued into the Baroque period. This area of study examines the works of great masters like Leonardo da Vinci, Michelangelo, and Caravaggio, as well as the socio-political context that shaped these magnificent creations.
Modern Art History From Impressionism to Abstract Expressionism, modern art history examines the rapidly changing world of art from the late 19th century to the present day. This area of study delves into the development of various art movements and the artists who pioneered them, offering insight into the dynamic evolution of artistic expression.
Non-Western Art History Venture beyond the traditional Western art canon and explore the diverse visual cultures of Asia, Africa, and the Americas. Non-Western art history is dedicated to the study of the artistic traditions of these regions, fostering a more inclusive and global understanding of the history of art.
An Unconventional Approach
In a unique twist, the Art History Major at Duke University also requires students to complete three courses in math, physics, and engineering.
This requirement aims to encourage students to think critically about the relationship between art and science as well as to develop valuable skills that will be useful in a variety of careers.
These courses can be chosen based on the student's interests and may include subjects such as:
Geometry and Perspective in Art
The Science of Color and Light
Structural Analysis of Architectural Masterpieces
Digital Technologies in Art and Art Conservation
Additional Application Materials
Applying to the Duke architecture program requires more than just filling out an application and submitting a portfolio.
There are additional materials that you will need to include in your application to help the admissions committee understand your potential as an architecture student. Here are some additional application materials that you may need to submit when applying to Duke's architecture program:
Essays: In addition to the personal statement, you may be asked to submit additional essays that provide insight into your motivations and goals as an architecture student.
Resume/CV: A resume or CV can be an important part of your application, especially if you have previous experience in the field of architecture or related fields.
Transcripts: Official transcripts from all high schools and colleges attended are required. The admissions committee will review your academic record to ensure that you have completed a rigorous curriculum and are prepared for the challenges of the architecture program at Duke.
Test Scores: SAT or ACT scores are required for undergraduate applicants. GRE scores are required for graduate applicants. Be sure to check the requirements for the specific program you are applying to, as different programs may have different score requirements.
Recommendations: Recommendations from teachers, counselors, or other individuals who know you well and can speak to your academic and personal strengths are required. Be sure to ask for recommendations well in advance of the application deadline to give your recommenders plenty of time to write a thoughtful and detailed letter.
Interview: Some programs may require an interview as part of the application process. This is an opportunity for the admissions committee to get to know you better and to understand your motivations and goals as an architecture student.
It's important to carefully review the application requirements for the specific program you are applying to, as different programs may have different requirements.
Be sure to give yourself plenty of time to gather all of the necessary materials and to carefully review your application before submitting it.
What kind of career opportunities are available to graduates of the Duke architecture program?
What kind of career opportunities are available to graduates of the Duke architecture program? A degree in architecture from a prestigious institution like Duke University opens up a vast landscape of career opportunities.
With its Art History: Architecture major, the program offers students an immersive and comprehensive understanding of architectural design, theory, history, and practice. This, combined with Duke's reputation for academic excellence, primes graduates for a broad array of careers in the field of architecture and beyond.
Duke's architecture program emphasizes the interdisciplinary nature of architectural studies, intertwining history, culture, design, and technical knowledge.
This broad-based approach equips students with a wide range of skills, making them highly desirable in various professional settings. Let's explore the career prospects that await graduates from this esteemed program.
Architecture and Design
The most obvious career path for architecture majors is, of course, becoming an architect. But this isn't limited to designing buildings.
Architects may specialize in areas such as landscape architecture, urban design, or interior design, depending on their interests and strengths. This could involve designing public parks, creating efficient urban layouts, or crafting elegant and functional interior spaces.
Construction and Project Management
Architecture graduates are well-equipped for roles in construction management, where they can utilize their understanding of building design and construction processes.
They oversee projects from conception to completion, coordinating between various stakeholders, ensuring adherence to the architectural plan, managing budgets, and ensuring the project stays on schedule.
Conservation and Heritage
With a strong grounding in architectural history, Duke graduates are well-prepared for careers in heritage conservation. This could involve working for heritage organizations or government bodies, helping to preserve, restore, and promote historical structures and sites.
These roles require a deep understanding of historical architecture and conservation techniques, which Duke's Art History: Architecture major provides.
Urban Planning
Graduates may also find opportunities in urban planning, where they can shape the development of towns, cities, and regions. They might work on designing new developments, improving existing ones, or developing policies to guide future growth.
This career path requires a blend of design skills, historical knowledge, and an understanding of urban issues—all of which are developed in the Duke architecture program.
Teaching and Academia
For those with a passion for sharing knowledge and conducting research, academia is a promising route. With a degree from Duke, graduates can pursue advanced studies, eventually teaching architecture at the university level or conducting research in architectural history, theory, or design.
Real Estate Development
The knowledge of space planning, design principles, and construction processes also makes architecture graduates suitable for roles in real estate development.
They can work on designing and developing residential, commercial, or industrial properties, ensuring that these developments are functional, aesthetically pleasing, and economically viable.
Architecture Criticism and Journalism
For those with a flair for writing, architecture criticism or journalism could be a suitable career path. Architectural critics and journalists write about architectural designs, trends, and events, often providing analysis and commentary.
This career path requires a strong understanding of architecture, good writing skills, and the ability to critically analyze and communicate complex ideas—all skills honed in Duke's architecture program.
Software and Virtual Reality Design
In the age of digitization, there's a growing demand for professionals who can design virtual spaces. This could involve designing software interfaces, video game environments, or virtual reality experiences.
While this might require additional training in software design, the principles of spatial design learned in an architecture program can provide a solid foundation.
In conclusion, a degree in Art History: Architecture from Duke University can lead to a wide array of career opportunities, thanks to its broad curriculum and interdisciplinary approach.
For students who are interested in pursuing a degree in architecture or other fields, it's important to start thinking about college applications early and to seek guidance and support throughout the process.
AdmissionSight is an experienced college admissions consulting firm that can help students navigate the college application process, including preparing portfolios, essays, and other application materials.
We can provide personalized support and guidance to help students make the most of their talents and achievements and increase their chances of being admitted to their dream schools.
Don't wait until the last minute to start thinking about your college applications. Book an initial consultation with us today and start preparing for your future success!