Johns Hopkins Application Deadline
Johns Hopkins University, which was established in 1876, is a highly regarded educational establishment that takes great satisfaction in the fact that it was the first research university in the United States. Even in the modern day, it continues to be a pioneer in both research and instruction. The Johns Hopkins application deadline varies depending on the admissions cycle and the applicant's status (e.g. first-year, transfer, international).
Johns Hopkins University, which is most well-known for its robust STEM programs, outstanding student experiences, and groundbreaking research, receives close to 40,000 applications each and every year.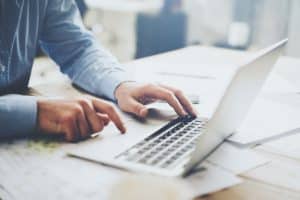 First-year applicants to Johns Hopkins have the option of selecting one of four different application programs. Johns Hopkins application deadline for Regular Decision usually falls by January however, it is always best to check the best admissions program for you that can best help in your college admissions journey.
What is the Application Deadline for Johns Hopkins?
What is the application deadline for Johns Hopkins? The application deadline for Johns Hopkins University shifts from program to program and semester to semester, depending on what it is you're looking to enroll in. You have the flexibility to apply to Hopkins whenever you feel you are ready thanks to the three distinct choice plans.
Johns Hopkins application deadline for Early Decision I is in November, while both Early Decision II and Regular Decision are in January. For Transfer students, applications must be submitted by March 1 of this year.
You should submit your application for Early Decision I if you've done your study on the community, academics, and financial aid, and you've decided that Hopkins is the college that best fits your needs.
You will be ready to submit your application by the deadline of November 1, and your application for financial aid (if you are applying) should be ready by November 15.
For Early Decision II, you should apply to Hopkins if you have a solid understanding of the school's culture, curriculum, and aid opportunities and if Hopkins is your preferred option for undergraduate education.
If you need more time to collect resources, take standardized tests, or turn in your first-semester grades, ED II is the appropriate option for you.
The Johns Hopkins application deadline for ED II is by January 3, and your application for financial aid (if you are applying) should be ready to be submitted by January 15.
Attending one or more of JHU's in-person or online events is a great way to get to know the Johns Hopkins community, students, and academic culture before deciding whether or not to submit an Early Decision application to the university.
JHU strongly recommends that prospective students conduct research on many of its schools, estimate the cost of attending college, and get to know the JHU community by attending many of its several events.
Early Decision is an option that could be beneficial to you if you have considered all of your options and determined that Hopkins is your top choice for education.
Should One Apply Early to Johns Hopkins?
Should one apply early to Johns Hopkins? It is in your best interest to submit your application to Johns Hopkins as soon as possible. The early decision or early action option, offered by many programs, can provide participants with several potential benefits.
These choices often have an earlier deadline than the standard decision, and they might provide students with an early indication of whether or not they will be accepted.
Both Early Decision I and Early Decision II at Johns Hopkins University, constitute legally binding agreements. You, your parent or legal guardian, and the guidance counselor at your secondary school will be required to sign an agreement indicating that if you are admitted to Hopkins, you will enroll there and withdraw any other applications you may have submitted to other schools. You are only permitted to submit an Early Decision application to a single school at a time.
There is really little difference between Early Decision I and Early Decision II, with the exception of Early Decision II allows you additional time to compile your application papers. Additionally, there are some distinctions in the timing of when you'll receive a decision and the probable outcomes:
If you submit your application during Early Decision I, you will either find out if you have been accepted, postponed to Regular Decision, or not accepted at all. If your application has not been deferred, you will find out the results of the admissions process around the middle of December.
Your status in Early Decision II will either be admitted, waitlisted, or refused at the conclusion of the process. Midway through the month of February, you will be notified of the admissions committee's decision.
Because many programs only have a certain number of open slots, submitting your application as soon as possible can give you a higher chance of being accepted.
Early decision, on the other hand, is a binding agreement, which means that if you are accepted and decide to attend the school, you are obligated to withdraw all other college applications and enroll in the school. This is something that should be kept in mind because it is crucial.
You do not need to make a commitment to attend the school if you are admitted through the early action program because it is not binding.
You should also think about whether or not you are prepared to send in your application and whether or not you have the necessary exam scores, transcripts, and other paperwork ready to go.
What is the Average GPA to Get Into Johns Hopkins?
What is the average GPA to get into Johns Hopkins? Students that are accepted into Johns Hopkins University typically have a GPA that falls somewhere in the range of 3.92 on a 4.0 scale. However, it is essential to keep in mind that the GPA is only one of several factors that are taken into consideration throughout the admissions process.
In addition to test scores and grades, Johns Hopkins takes into consideration extracurricular activities, essays, letters of reference, and other activities.
In addition, the admissions procedure is competitive, and the grade point average of students who were accepted into the program might vary widely based on the type of school and the number of applicants. It is important to keep in mind that Johns Hopkins is a highly selective institution and that the admissions process is extremely competitive.
The grade point average is just one of the factors that are taken into consideration during the admissions process; other factors include test scores, extracurricular activities, essays, and letters of recommendation.
It is also essential to enroll in advanced placement (AP) and International Baccalaureate (IB) classes, as doing so will both raise your grade point average and demonstrate to the admissions committee that you are prepared to handle the academic rigor of college-level work.
You still have plenty of time to put in extra effort and raise your grade point average if you are just starting off in high school. If, on the other hand, you are already a junior, you should put your attention toward achieving excellent exam results and improving other aspects of your application.
Through the application year of 2025-2026, Johns Hopkins will not require applicants to submit test scores. If you apply without sending in your SAT or ACT scores, this will not be held against you as a disadvantage. However, if you choose to include test scores as part of your application, we will take those scores into consideration.
In spite of this, it is strongly suggested that you send in your exam scores unless you believe that they are an inaccurate reflection of your level of academic achievement.
Is Johns Hopkins Hard to Get Into?
Is Johns Hopkins hard to get into? The admissions process at Johns Hopkins University is known to be competitive due to the university's reputation as a highly selective institution.
The university has an acceptance rate of about 12 percent for incoming freshmen in the class of 2024. This indicates that just roughly twelve percent of the students that apply get selected for admission.
The admissions procedure is based on a comprehensive evaluation of the candidate, which includes taking into account the candidate's grade point average (GPA), test scores, extracurricular activities, essays, and letters of recommendation. Because the applicant pool is also taken into consideration throughout the admissions process, the average grade point average (GPA) or test scores of the students who are granted admission may vary depending on how competitive the pool of applicants is.
It is vital to keep in mind that getting accepted into Johns Hopkins is a challenging process; however, applicants who have a great academic record, significant achievements in extracurricular activities, and an essay that has been written well have a decent chance of being accepted.
The numbers you provide on your college application are essential, and this is especially true when you are applying to a school as rigorous and demanding as Johns Hopkins. But your numbers alone don't define you.
The admissions committee is interested in learning about who you are, what you're passionate about, and how you could potentially contribute to campus life. Increase your chances of being accepted to Johns Hopkins by drawing attention to the excellent aspects of yourself that make you a good fit for the university.
What Majors is Johns Hopkins Known for?
What majors is Johns Hopkins known for? The pre-med program at Hopkins is well regarded, and following graduation, a significant number of students continue their education at medical schools.
According to the post-graduate survey that JHU conducted in 2019, the acceptance rate for JHU graduates into medical schools was 80%. However, students also pursue a variety of different fields and specialties. According to the same survey, for instance, 97% of individuals who applied to law school were granted admission.
U.S. News has classified Hopkins' biomedical engineering department as the best of its kind, making it one of the most prestigious academic opportunities available at the university.
In contrast to the application process for other majors, in which students apply to the university without having chosen a concentration, the Bachelor of Medical Engineering program requires students to submit their applications directly to the department.
Students have the opportunity to enroll in the university without simultaneously enrolling in the BME program if they so choose.
The list of Johns Hopkins University's majors that are very well-regarded includes some of the many academic disciplines that the university is noted for being particularly strong in including:
Engineering: The Whiting School of Engineering at Johns Hopkins is particularly strong in areas such as biomedical engineering, computer science, and electrical engineering.
Medicine: The Johns Hopkins School of Medicine is one of the most prestigious medical schools in the world, and the university is known for its strong programs in areas such as public health, nursing, and biomedicine.
International Studies: The Paul H. Nitze School of Advanced International Studies (SAIS) is known for its strong programs in international relations, economics, and international policy.
Natural Sciences: Johns Hopkins is particularly well-regarded for its programs in the natural sciences, including biology, chemistry, and physics.
Computer Science: The university is known for its strong computer science program; it is one of the best in the country and offers undergraduate, graduate, and PhD programs.
Humanities and Social Sciences: The Krieger School of Arts and Sciences is known for its strong programs in the humanities, such as history, philosophy, and English, as well as social sciences, such as political science, sociology, and anthropology
It is important to note that this list is not comprehensive and that Johns Hopkins University provides a diverse selection of programs in a variety of academic fields. It is highly recommended that those interested in learning more about the academic programs that are available at the institution consult the official website or get in touch with the admissions office.
Want to learn more about the Johns Hopkins application deadline? You've come to the right place. At AdmissionSight, we have over 10 years of experience guiding students through the competitive admissions process.
AdmissionSight can help you put your best foot forward when applying to college. Contact us today for more information on our services.