How to withdraw a College Application?
What does withdrawing your college application mean?
First things first, as we discuss how to withdraw a college application, it is best for you to understand what college application withdrawal entails first.
When you cancel your admission to the school and withdraw your application, the school will no longer consider you for enrollment. There are a few other approaches that can be taken, but the most common one is to send an email or letter to the admissions office.
In addition to this, you are obligated to inform any organizations that provide financial assistance or scholarships to which you belong. If you have already paid for your tuition, then the majority of the money that you have paid will most likely be refunded to you.
When to withdraw a college application?
When should a college application be withdrawn? There is no universally applicable response to this issue because the optimal moment to revoke an application to a college will differ from person to person and will be determined by the specifics of the applicant's situation. Nevertheless, there are a few circumstances under which you can choose to withdraw your application.
You have been given admission to a college that is a better match for you.
If you have been accepted to a school that is a better fit for you, you may want to consider withdrawing your application from other schools so that you can concentrate better. This will allow you to give your full attention to the school to which you have been accepted.
You have received sufficient financial aid from other institutions.
If you have already received sufficient financial aid from other schools and do not wish to take out loans in order to pay for tuition at the school to which you were applying, then withdrawing your application may seem like a reasonable choice for you to consider.
You are not entirely sure if going to school is something that you want to do in the long run.
If you are not convinced that you want to attend the school, then withdrawing your application could seem like a smart idea. This could be due to the location of the school, the expense of attending the school, or any number of other things that you are unsure about.
How to withdraw a college application?
If you decide to withdraw your college application, you will no longer be considered for admission at that certain colleges or universities to which you applied. The procedure to withdraw a college application varies from one educational establishment to the next. Here are the common ways how to withdraw a college application:
Using College Portal
Most colleges use easy-to-access portals. Here's how to withdraw a college application through the college portal:
Use the credentials that are specific to the educational establishment to which you are applying in order to access the website.
Verify the status of your application to ensure that you are moving along in the proper direction.
After that, a new window will pop up containing a selection of a few different choices to make. You will be able to choose the "Withdraw Application" option, which is normally located in the scrolling text box.
Also, you should check each of your applications to ensure that you are withdrawing from each and every one of them, and not just part of them.
Last, examine the confirmation that your application has been withdrawn.
By sending an email or a formal letter
You have the option of either emailing or writing a formal letter to the admission office in order to withdraw your application. The procedure is virtually the same, with only a few minor differences here and there. Here's how to withdraw a college application through email and/or letter:
Go to the website of the college you are interested in applying to and look for the school's email or mailing address. This will allow you to send in your application.
Locate the college's admissions office and ensure that you are addressing it appropriately.
Make sure that you list all of your credentials, such as your name, address, and any IDs that are associated with your application.
After then, you should refrain from making any phone calls or accessing the email address you used to submit withdrawal requests until you have waited a full business day before doing so.
Because the procedure for withdrawing an application varies from one educational establishment, applicants should make sure they carefully follow all of the guidelines offered by the admissions office before submitting their withdrawals.
What if I can't find ways to withdraw my application?
There are instances when the students will have difficulty finding instructions on how to withdraw a college application. If students are unable to withdraw their application through their application portal, and if particular instructions are not easily located, we recommend that students email their assigned admissions counselor and provide the following information in their message:
Full Name
Birthdate
Full Address
Application ID  (if applicable)
Application Type (freshman or transfer)
Application Term
Does withdrawing from college application affect your chances at other schools?
Your enrollment at other schools will not be affected in any way by your withdrawal. This is due to the fact that your initial application is still being processed by the college and has not yet been examined by the admissions committee.
However, once you withdraw your application, it will be considered either incomplete or inactive, depending on how long it takes for you to get in touch with admissions. Therefore, if you can, withdraw your application ahead of time.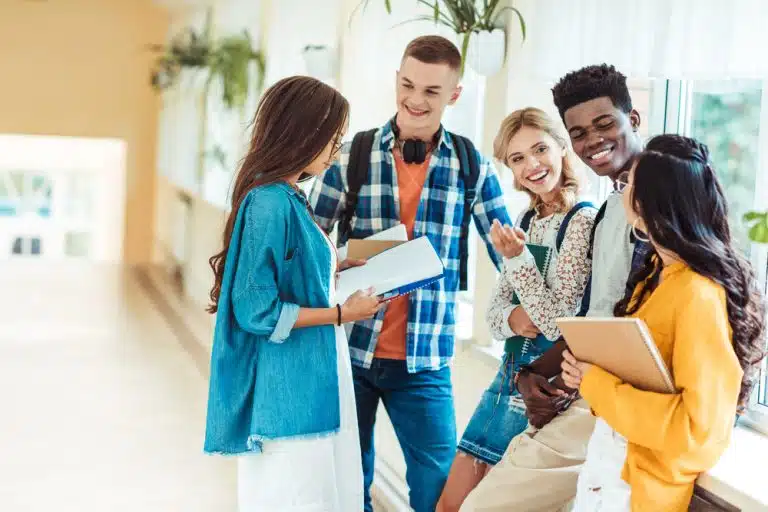 On the other hand, you will not hinder your chances of getting into another school if you withdraw from the current one, but if you withdraw early, it could hurt your chances of receiving financial aid packages. Because of this, it is essential to give thorough consideration to all of your opportunities before giving up on any of your college applications.
Why it is important to withdraw a college application?
Not only is it a nice thing to do to promptly notify the institutions that you will not be attending, but it is also a crucial step in helping to keep the wider college ecology healthy and growing.
Institutions are scrambling to compute their acceptance rate, which is the percentage of admitted applicants who really end up attending the school. These institutions need this information as soon as possible so that they can choose how many students to accept.
On a more personal level, there is a person somewhere in the world that is identical to you, and the fate of their admissions is their number one priority.
Regardless, if you find yourself struggling with your college admission decision-making, you can always reach out to AdmissionSight's private consulting program. We can also provide you with academic and extracurricular profile evaluations so that you'll have a better view and plan your college journey better. Don't hesitate to contact us to book your initial consultation.