University Of Chicago Summer Language Institute
Hey there, future scholars, adventurers, and linguistic enthusiasts! If you're getting ready to go on your college journey or you're already a college student with a thirst for knowledge, you're in for a treat. Today, we're diving into an academic experience like no other – the University of Chicago Summer Language Institute.
Picture yourself in the heart of the Windy City, surrounded by ivy-covered buildings, vibrant culture, and a diverse community of passionate learners. Now, add to that an intensive, immersive, and exhilarating language program designed to elevate your linguistic skills to new heights.
Whether you're a budding polyglot, a passionate traveler looking to connect with other cultures, or someone seeking a competitive edge in an increasingly globalized world, the University of Chicago Summer Language Institute has something remarkable to offer.
Join us as we unveil the secrets of this exceptional program, exploring the transformative experiences, world-class faculty, and the unforgettable moments that await you on this linguistic odyssey. Get ready to unlock a world of possibilities as we dive headfirst into the University of Chicago's Summer Language Institute – where language and culture come to life!
What is the University Of Chicago Summer Language Institute?
The University of Chicago Summer Language Institute is a prestigious program designed to immerse high school students in an intensive language learning experience. Hosted by the renowned University of Chicago, this institute offers a unique opportunity to enhance your language skills while exploring the vibrant academic and cultural environment of one of the top universities in the world.
Enhancing your language proficiency is a valuable asset that can greatly benefit your academic and career aspirations. Summertime presents a perfect opportunity to accelerate your language development. The Summer Language Institute provides diverse course formats tailored to aid you in achieving your language learning objectives. Whether your aim is to:
Prepare for studying abroad
Attain reading proficiency in a language for scholarly research
Master the skill of reading texts in their original language

SLI Summer Quarter Programs
The Summer Quarter SLI program offers a range of courses tailored to meet your language and academic needs. Here's what you can expect:
Remote Learning: The courses are delivered through remote instruction, allowing you to access high-quality education from anywhere.
Flexible Schedule: The courses vary in length, offering you the flexibility to choose the duration that suits your preferences and availability.
The courses are designed to cater to different interests and proficiency levels:
Intensive Modern Language Courses: These courses are perfect for students like you who aspire to rapidly enhance their language skills in speaking, listening, reading, and writing. In just a short time, you'll achieve language proficiency equivalent to a year or more of regular academic instruction.
Arabic: Summer Intensive Arabic Level 1
American Sign Language: Intensive Elementary American Sign Language
Chinese: Summer Intensive Introductory Chinese
French: Summer Intensive Elementary French
German: Summer Intensive Introductory German
Japanese: Summer Intensive Elementary Japanese
Korean: Summer Intensive Introductory Korean
Spanish: Summer Intensive Elementary Spanish
These courses aim to help you develop proficiency in speaking, reading, writing, and listening, equivalent to a year of instruction, and culminate in assessments that award foreign language proficiency certifications.
Ancient Language Courses: If you're intrigued by ancient languages and cultures, the beginning and intermediate courses will guide you in developing and refining your reading skills while immersing you in the fascinating world of ancient texts and cultures.
Ancient Greek: Summer Intensive Introductory Ancient Greek 
Latin: Summer Intensive Introductory Latin 
These courses focus on enhancing your reading and comprehension skills in ancient languages while fostering familiarity with ancient texts and cultures.
Academic Reading Courses: These courses are specially designed to equip future graduate students with the essential skills required to navigate scholarly texts in various languages.
For both graduate and undergraduate students only:
The Academic Reading courses, which are conducted remotely and consist of 100 units, are designed to equip you with the essential skills required to read and conduct research using scholarly texts in your target language. Throughout these courses, you will:
Acquire the proficiency needed to critically analyze discipline-specific secondary literature.
Cultivate familiarity with key journals and relevant sources within your field of study.
Conclude your journey with the Academic Reading Comprehension Assessment, which documents your reading skills tailored to meet your academic or professional requirements.
These courses come in two levels:
1. Reading for Research Purposes: Tailored for students who already possess a basic understanding of the language (equivalent to at least one year of university-level study and the ability to read simple paragraphs). This level will enhance your capability to read advanced scholarly texts within your chosen discipline.
2. Foundational Prerequisite Courses: Designed for beginners to develop fundamental language knowledge and reading skills in preparation for more advanced study. Both levels can be completed during the same summer, offering a comprehensive language learning experience.
Here are the course names for Academic Reading courses:
French: Reading French for Research Purposes Prerequisite Course
French: Reading French for Research Purposes
German: Reading German for Research Purposes Prerequisite Course
German: Reading German for Research Purposes
Italian: Reading Italian for Research Purposes
Spanish: Reading Spanish for Research Purposes Prerequisite Course
Spanish: Reading Spanish for Research Purposes
To access the complete course details, visit UChicago Course Search. Simply navigate to the dropdown menu where you see the term listed and select Summer 2023. You can then search for courses by either course number or title.

Why should you go to the University Of Chicago Summer Language Institute?
Enrolling in the University of Chicago Summer Language Institute can be a transformative experience for several reasons:
Language Mastery: The program focuses on language immersion, allowing you to develop a deep understanding of your chosen language. Whether you're a beginner or have prior experience, the institute caters to a wide range of language proficiency levels.
World-Class Faculty: You'll be guided by expert instructors who are passionate about teaching and dedicated to your language development. Their expertise ensures that you receive a top-notch education.
Cultural Enrichment: Beyond language, you'll gain insights into the culture, history, and traditions associated with the language you're studying. This cultural immersion adds depth to your language-learning experience.
Networking Opportunities: Interacting with like-minded peers from around the world provides an excellent opportunity to build a network of international friends and future collaborators.
College Readiness: Attending the University of Chicago: Summer Language Institute also gives you a taste of college life, helping you prepare for the academic rigor and independence required at the university level.
How do you get into the University Of Chicago Summer Language Institute?
Admission to the University of Chicago: Summer Language Institute is competitive but attainable. To be eligible, you should:
Be a high school student aged 14-18.
Have a strong academic record, showcasing your dedication to learning.
Display a genuine interest in language and cultural exploration.
They also welcome:
Undergraduate and graduate students from other institutions who are visiting.
Scholars and professionals seeking language enhancement.
Current University of Chicago undergraduate and graduate students.

How to apply to the University Of Chicago Summer Language Institute?
For Current UChicago Students
If you are currently enrolled at the University of Chicago, please adhere to the following instructions:
Term Activation: Before you can proceed with self-registration, it is imperative that you request term activation.
Self-Registration: The self-registration process for the Summer Quarter is facilitated through My UChicago.
Guidelines for Pre-College Student Application
When applying as a Pre-College student, please follow the instructions. Visiting Undergraduate students should refer to the specific application details on their webpage. Your online application will be considered complete upon the receipt of the following materials:
Program and Course Selection: Choose programs and courses according to your current grade level. The application system will display programs you are eligible to apply for based on your grade level.
Selection Limit: You can select up to four program options, each with one-course selection. Keep in mind that the order of your selections matters. The system will prioritize your choices in the order you list them. Your first program and course choices are considered your top preferences.
Financial Aid: If you plan to apply for non-enrichment programs but require financial aid, you must complete the Financial Aid Application. The program provides financial aid based on a student's financial requirements. If students want to request this type of aid, they should fill out the financial aid application along with their admissions application. This way, they can incorporate the award decision into the admission offer.
Transcript: Provide transcripts covering all four years of high school. Include transcripts for grades 9, 10, and 11, where applicable.
Test Scores: Test scores, such as the PSAT, PreACT, SAT, ACT, and any AP scores, are optional but recommended if you have taken any of these assessments.
For international students, the submission of TOEFL, DET, or IELTS scores is mandatory. It's important to provide a complete report, including all details, rather than just the final score.
Supplement Essays: Applicants to Pre-College Summer Language Institute are required to address the following essay prompts:
Essay Prompt 1: Why did you choose the particular program/courses for which you have applied? How are they related to your current interests and future plans? Please be as specific as possible, and make sure your response covers each of the courses you selected. (Limit: 500 words)
Essay Prompt 2: Describe your most rewarding academic project or academic experience. (Limit: 250 words).
Letter of Recommendation: Request a Letter of Recommendation from a teacher who specializes in a subject relevant to the course(s) you are seeking admission to. You have the option to solicit up to three recommendation letters.
If your program allows for a Counselor or Teacher nomination and it's either optional or suggested, kindly utilize the provided form directly accessible on the program's webpage. Do not send a recommendation link to your counselor or teacher through the application.
To secure your spot in any Multi-Week Program, accepted students must confirm their attendance by submitting a non-refundable program deposit of $1,000 within seven days of receiving their admission notification.
How hard is it to get into the University Of Chicago Summer Language Institute?
Admission to the University of Chicago: Summer Language Institute looks at your dedication, academic achievements, and passion for language learning which can make you a strong candidate. Admissions are based on a holistic review of your application, including your transcripts, recommendation letters, and personal statement.
What steps should I take to ensure my success in my online course?
In the realm of online learning, much like in traditional classroom settings, certain qualities will serve as your allies: organization, discipline, and an eagerness to embrace challenges.
Get ready to delve into training sessions covering the intricacies of Zoom and Canvas. Once your classes start, virtual workshops will beckon, offering insights into navigating the digital library terrain, honing your college-level study techniques, and conquering undergraduate-level reading and writing assignments.
Rest assured, the Community Mentors and Teaching Assistants will be your guiding lights, extending a helping hand to those in need of support with time management, academic expectations, or mastering course content.
Furthermore, we highly recommend a visit to the University's Learning Remotely site before your classes kick-off. The "Getting Started" page is a goldmine of information, unveiling crucial details such as the internet connection speed required for seamless participation in online classes and tips to enhance your connectivity. This proactive approach will set you on the path to a successful start.
Participation is a fundamental aspect of your grade in every remotely taught course. Your contributions to online discussion boards, projects, and various activities, coupled with your dedication to engaging with course materials and completing assignments, will shape your participation score.
It is also understandable that technical glitches or unforeseen challenges may occasionally disrupt your synchronous Zoom sessions, and rest assured, factors beyond your control will not count against you.
So, embrace this digital adventure with determination and resilience, armed with the knowledge that our team is here to support you every step of the way on your path to success. Your commitment to learning, coupled with our unwavering dedication, will ensure a rewarding and enriching experience at UChicago this summer.
Program Costs
At the end of July, invoices for Summer Session courses will be generated for all students. It's important to note that these invoices are distinct from those for the Autumn Quarter, specifically for University of Chicago students. Here are the tuition rates:
Intensive 300-unit courses: $7,725
100-unit Reading courses: $4,500
Summer Session Tuition Benefit
To determine eligibility for the Summer Session Benefit Program, please check the following criteria:
Dependent Status: To qualify for this program, applicants must be dependents of University of Chicago full-time benefits-eligible faculty, other academic appointees, or staff members at the time of application.
Submission Requirements: Applicants are required to complete and submit the Summer Session Benefit request form, along with the specified documentation verifying their dependent status, as outlined in the form.
Confirmation Process: The Benefits Office will subsequently verify the eligibility of staff and faculty members for the tuition benefit prior to the commencement of the summer session.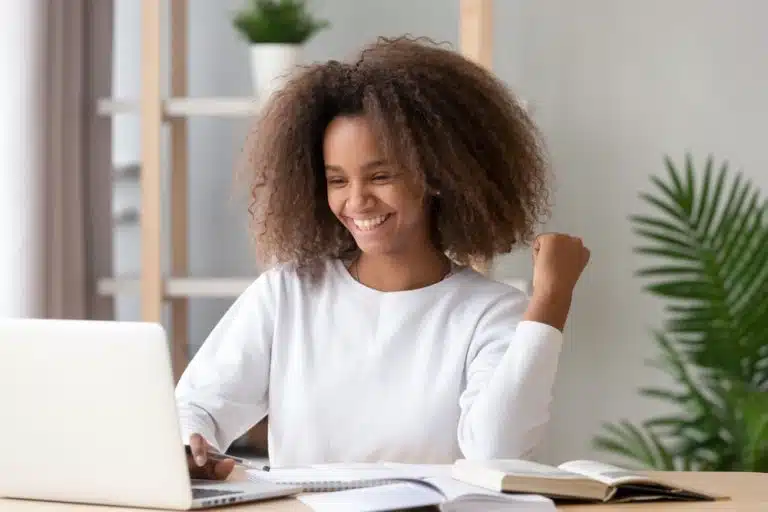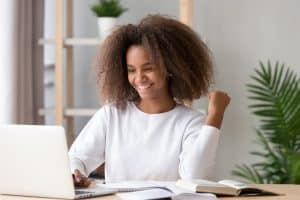 When is the deadline to apply to the University Of Chicago Summer Language Institute?
Enrollment for University of Chicago undergraduate and graduate students begins on February 14 and concludes on May 31.
When do I find out about my application to the University Of Chicago Summer Language Institute?
Notification of acceptance or decision is usually sent out three weeks after the completed application. Make sure to keep an eye on your email and mailbox during that time frame.
Where is the University Of Chicago Summer Language Institute?
The University of Chicago: Summer Language Institute is located on the university's campus in the vibrant city of Chicago, Illinois.
However, during the Summer Quarter, all SLI courses will be conducted through remote instruction. Consequently, on-campus dining and housing options will not be accessible to Visiting SLI students in Summer 2023.
When does the University Of Chicago Summer Language Institute take place?
The program typically runs during the summer months, around June to August, providing an excellent opportunity to make the most of your summer break while enhancing your language skills.
How long is the University Of Chicago Summer Language Institute?
Summer Quarter courses may vary in duration, spanning anywhere from 3 to 10 weeks, within the period extending from June 12 to August 18.
The courses span a duration of six to eight weeks, and it's crucial to carefully review each course listing. Regardless of their length, every intensive Summer Language course holds the weight of three quarter-long (10-week) courses, ensuring a minimum of 90 contact hours.

Final Thoughts
As you consider your summer plans and academic aspirations, the University of Chicago Summer Language Institute stands as a vibrant gateway to linguistic proficiency and cultural exploration. Through a variety of engaging courses, both intensive and immersive, you have the opportunity to embark on a language-learning journey that not only enhances your skills but also broadens your horizons.
The remote learning experience, flexible scheduling, and comprehensive curriculum ensure that you can tailor your language studies to align with your specific goals and interests. Whether you are eager to delve into the intricacies of modern languages or immerse yourself in the rich tapestry of ancient texts, SLI has a course designed just for you.
By joining SLI, you open doors to new cultures, deepen your understanding of the world and equip yourself with valuable language skills that can serve you well in your academic and professional endeavors.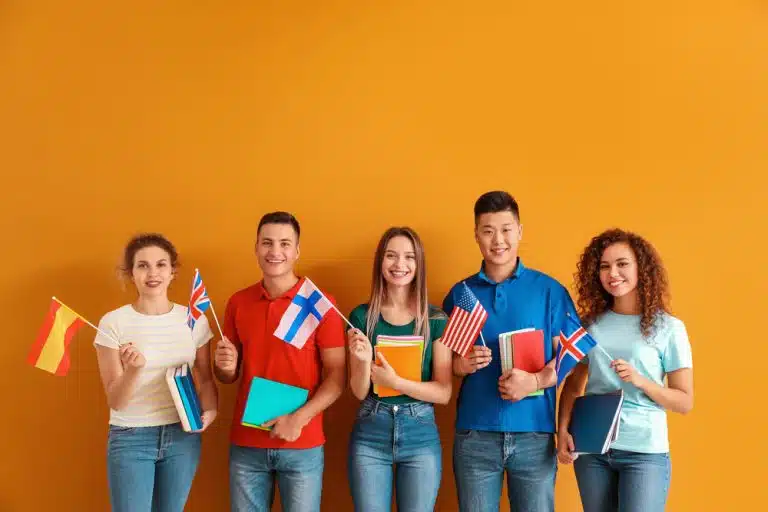 Seize this opportunity to invest in your future, and let the University of Chicago Summer Language Institute be your guide on this educational journey. Embrace the transformative power of language and culture, and watch as your horizons expand in ways you never imagined.
Your summer adventure awaits at SLI—where language becomes a passport to new horizons and endless opportunities. We look forward to welcoming you to our vibrant community of learners. Your journey begins here!
Looking for assistance with pre-college program admissions? Partnering with experts in college admissions, such as AdmissionSight, can be your key to success. With our extensive experience, we've guided countless students toward successful admissions at prestigious universities worldwide. Begin your educational journey today by scheduling a consultation with us!