Waitlisted vs Deferred
Both the thought of being waitlisted and deferred might stress a lot of students especially when the time for college application is running out and the chances of admission to the college of your dreams seem and feels very low. In line with this, in order for you not to panic and stress yourself out here are the things you need to know about being waitlisted vs deferred.
What does it mean to be waitlisted?
In order for you to understand waitlisted vs deferred, let's take a look at what it means to be waitlisted.
During the ordinary decision procedure, you will be informed that you have been placed on the waitlist. So what precisely does it imply when someone is "waitlisted"?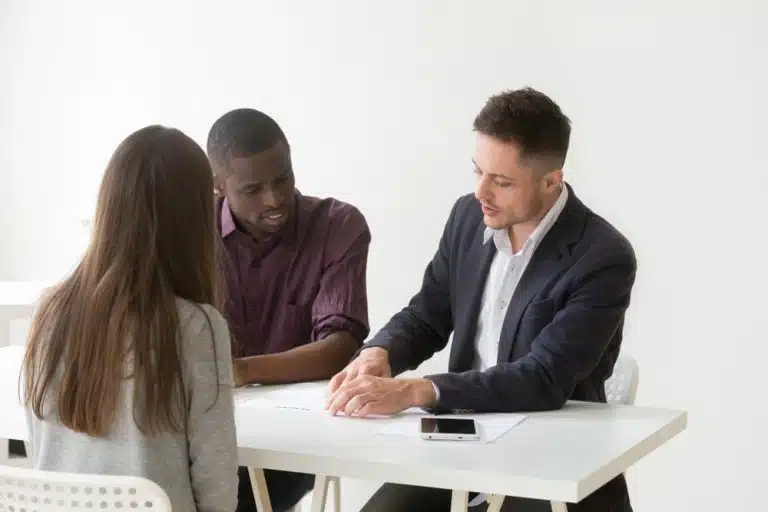 This indicates that the college thinks highly enough of you to maintain its interest in you despite the fact that it does not have room for you at the moment. You might be able to participate in the event of a sufficient number of the other students decide not to go.
It's not exactly a rejection in the traditional sense, it is more like a postponement. It indicates that you will have to wait in order to find out if you will be granted admission.
What does it mean to be deferred?
On the other side, what does it really mean to be deferred? Because they are a part of the usual application decision process, deferrals are often communicated in the month of March. Unfortunately, due to the nature of waitlists, you won't know if you've been removed from the list until after the responses to college applications are due in May. This can be quite frustrating.
To put it another way, before you find out whether or not you have a position on the waitlist, you might need to make a commitment to another college. However,  if you then decide to transfer to the school that placed you on the waitlist, it is quite possible that you will forfeit any security deposit that you already made.
There are some students who are not willing to wait for the possibility that they will be taken off the waitlist for a specific school. Your ability to get financial aid or secure accommodation may be jeopardized if you commit to a college only to change your mind later and confirm enrollment at another institution.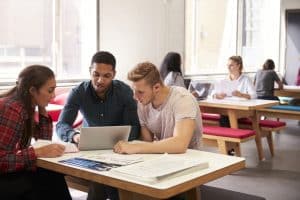 It is also possible for it to be influenced by one's emotions, particularly when those emotions are heightened by stress. If you are unclear about what to do, it is in your best interest to seek advice from a reliable mentor who has your interests at heart.
What are the similarities between waitlisted vs deferred?
Is it preferable to be waitlisted or to have your application deferred? What are the similarities between waitlisted and deferred? Being placed on the waitlist is, in a sense, comparable to being deferred from a decision in the standard process. Both of these options prevent you from celebrating an acceptance while avoiding the finality that comes with rejection, instead leaving the door open for the possibility of an acceptance in the future.
In many aspects, both the waitlisted and deferred status might provide the impression of ambiguity. It is essential to keep in mind that regardless of the choices you make, your value as a student will not be affected in any way by these choices. Focusing on the bad aspects of a situation can be quite tempting, but retaining a positive view and remaining resilient can encourage your brain to continue functioning in a growth mode.
What are the differences between waitlisted vs deferred?
On the other hand, what are the differences between waitlisted and deferred? The timing of when you are informed separates being waitlisted from being deferred. You still have the same chance as other applicants for regular decisions as well as other school acceptances that might come in before the normal decisions are made.
Having your name added to a waiting list, on the other hand, takes place at the same time as the rest of your notifications. The number of months that separate the two scenarios will, of course, have an effect on the timing of your decisions as well as the degree of flexibility that you maintain.
Waitlisted vs Deferred: What steps can you take?
Try not to freak out. In either scenario, it might be in your best interest to get in touch with the college you're applying to. That is, assuming you have any intention of going there at all.
If you are currently on the waitlist, you are required to notify the institution of your intention to accept the position that has been reserved for you on the queue. Composing a letter expressing persistent curiosity can be beneficial in either scenario.
It demonstrates to the college that you are still interested in enrolling, it provides you with another opportunity to market yourself, and it enables you to attempt to convince the college that you will increase its yield rate if you are accepted into the program.
In an ideal scenario, the letter of continuous interest gives the university an update on your most recent development, activities, victories, and successes. If things have turned out better for you recently, you might even take the time to describe how they improved.
In the end, it needs to convey that your excitement and talents are valuable assets that the student population of the school can benefit from.
Try not to get disheartened, and don't write out the possibility of success just yet. Take at least a couple of days off to give oneself a mental break from the hectic pace of the college application season. Spend time with your loved ones by going out to dine, seeing a movie, relaxing at the beach, or indulging in some spa treatments at a nearby establishment.
Then, it is time to get down to the serious task at hand. If you have been waitlisted or deferred, these are the procedures that you should take:
Read carefully.
You should follow the school's guidelines that are included in the waitlist or deferral letter. Please read this material very carefully, as the procedures may differ from one school to another.
It's also possible that the instructions will provide information about what to avoid doing. For instance, a school can suggest that you refrain from sending any further letters of reference or guarantor that you have previously provided.
If this is the case, make sure you strictly follow the school's request. Defying these guidelines may result in rejection.
Respond quickly
In the event that you are granted a deferral, you might not be required to provide evidence that you are still interested in attending the institution. You just need to make sure the school knows if you still want to be considered for the next round. Otherwise, you won't have a chance.
On the other hand, if you are placed on a waitlist, you will often be asked to confirm whether you would want to accept or decline your position on the list. This can take place either online or via postal mail.
Send a follow-up email or letter to the college or university that has waitlisted you or deferred your admission around the end of January or the beginning of February. This document is known as a LOCI, which stands for a letter of continuous interest.
They are aware that a great deal may have occurred in the time since you submitted your application, which was presumably some months ago. Reiterate your interest. Include a note in your application stating that this particular institution is your first pick if applicable.
You should also include an explanation as to why you continue to believe the school would be a good fit for you and then provide an update on whatever you've accomplished since you first applied to the school. These accomplishments may include higher grades, any additional academic or extracurricular highlights, honors that you've won in the meanwhile, increased standardized test scores, and a variety of other accomplishments. You might also talk about the things you have planned for the rest of your senior year.
In addition to this letter, your guidance counselor should also send the school a report on your grades at the midyear point of the school year. Keeping your grades where they are, or even better, improving them, is absolutely necessary for light of the aforementioned circumstances.
Don't be so persistent in following up.
Only one additional follow-up is enough. You don't want to appear to be desperate to the school of your dreams, and you don't want to annoy the school with weekly updates or regular communication either.
Keep a record of any updates that come to mind that you'd wish to send out in the future. Gather all of this material up until February, and then put it in your letter in its entirety.
In the letter, be careful to only discuss material that is both recent and significant. You do not need to rehash the same statistics and accomplishments that the school has previously considered because they have your application in their possession.
The follow-up letter:
Maintain a good attitude while also being polite and considerate.
Do not raise doubts about the choice that the school has chosen.
Demonstrate that you are still interested by sending updates on any recent achievements and restating the reasons why you would be a good addition to the team.
Participate in Standardized Testing.
Some students try to enhance their prospects by retaking standardized examinations such as the SAT and the ACT. If you choose to proceed in this manner, ensure that your efforts are not wasted. Get a test preparation book, participate in practice exams, assess your level of performance and consider working with AdmissionSight's test preparation tutor.
Also, make sure that your updated official scores are sent to the school in a timely manner. You may also choose to include a note of this information in the follow-up letter that you send.
Keep applying!
Even if you continue to keep your fingers crossed for an acceptance letter in the future, you should keep in mind that getting into a school that has waitlisted or deferred you is by no means a sure thing. Keep looking into different colleges, and don't stop applying!
Maybe there is a silver lining to this experience, and you'll end up being really content at a school that you hadn't previously considered attending.
If you have been placed on the waitlist, keep in mind that it is quite unlikely that you will be admitted before the May 1 deadline. Because of this, you will be required to make a deposit at a different school. (The most important thing you can do is make sure that you have a place to go when the new school year starts.)
The next step is to let the other school know that you won't be enrolling there any longer if you do wind up getting an acceptance letter. You will not receive a refund for your deposit, but your withdrawal will make room on the waitlist for another student's enrollment.
Waitlisted vs Deferred: Final Remarks
Being deferred or waitlisted is a difficult situation to be in because it slows down the process of finalizing your decision over which college to attend. Remember that you are almost finished with the process of applying to colleges and universities. Make an effort to maintain your composure while at the same time showing enthusiasm for the college that you will choose to attend.
The most essential thing you can do is to make the most of the remaining months of your senior year by spending time with your friends, acting kindly toward your family because you will probably miss them the following year, and beginning to prepare yourself for what lies ahead. You have a lot of exciting things ahead of you!
Regardless, don't stress yourself out. Over the past decade, AdmissionSight has become an industry leader in helping students gain admission to selective institutions throughout the world. We have one of the best success rates in the business, with 75% of our students being accepted to elite institutions like Stanford, MIT, UChicago, and Caltech. Schedule your free preliminary consultation at your earliest convenience.