Yale Regular Decision Notification Date
When Does Yale's Regular Decision Come Out?
Yale University, a world-renowned Ivy League university, is in New Haven, Connecticut with more than 6,000 undergraduate students. Yale University is one of the most difficult universities in the world to get admission to thus, every aspect of your application must be flawless. It is never too early to begin preparing your application before the deadline arrives. Now, other than the application deadline, you might wonder "When does Yale's regular decision come out?" The Yale regular decision notification date is on April 1st and admissions decisions can be viewed online via the Yale Admissions Status Portal.
First, let's discuss the deadlines for first-year admission applications:
Single-Choice Early Action: November 1
QuestBridge National College Match: November 1
Regular Decision: January 2
The Common Application, Coalition Application, or QuestBridge National College Match Application must be submitted online by these dates.
Notification of Admissions Decision
Single-choice early action admissions decisions will be posted online in mid-December while the Yale regular decision notification date is on April 1 via the Yale Admissions Status Portal.
Early Action and Regular Decision applicants have until May 1 to respond to an admission offer. Decisions are only made available through the Yale Admissions Status Portal.
How Does the Yale Admissions Process Work?
According to Yale, it seeks students who are willing to push themselves to the utmost of their abilities and who will likely become future leaders. The school is looking for students that are passionate about making the world a better place. Yale expects that 75% of its applicants will be able to manage the classes at Yale. However, on top of that, Yale admissions officers are looking for exceptional students.
How does the Yale admissions process work? To evaluate applications, Yale employs a multifaceted approach. It considers all the application documents you provide to determine whether you should attend Yale and release admissions results on the Yale regular decision notification date.
Even if the process is holistic, you must have a high GPA, excellent test results, outstanding letters of recommendation, and captivating essays. Adding extracurricular activities in your areas of interest and holding positions of leadership might also help. Taking the most difficult classes your school has to offer and doing well in them will help your application stand out.
The Common Application, the Coalition Application, and the QuestBridge Application are all accepted by Yale.
The QuestBridge application is a free tool that helps students from low-income families to apply to numerous top universities at the same time. To apply to Yale through QuestBridge, you must first complete the National College Match application through QuestBridge by the September deadline. QuestBridge will notify students if they are QuestBridge finalists in October. If you are chosen as a finalist, you will be able to submit the QuestBridge application as well as the supplementary application documents to Yale.
The Common Application, the Coalition Application, and the QuestBridge Application are all accepted by Yale. The school has no preference for one application over the others, so you should complete whichever application you wish. It could be a good idea to read over the short answer questions and essay prompts for each Yale application to help you decide.
You will be required to answer Yale supplemental essays regardless of which application option you use. In addition to the Yale essays, you must submit the following:
An $80 fee or a price waiver
Two teacher recommendations
One counselor recommendation
High school transcript
Yale SAT or ACT scores (optional)
Mid-Year Report
GPA Requirements
Almost every Yale student graduated in the top 10% of their high school class. Given that Yale's average GPA is 4.14, it's safe to say you'll need practically straight A's to compete with other Yale applicants. In addition to maintaining a good GPA, you should take advantage of the advanced classes available at your institution. Depending on where you reside, this involves taking AP or IB classes to demonstrate to Yale admissions officers that you can manage a challenging curriculum.
Assume your GPA is lower than the average Yale GPA. High test scores, compelling letters of recommendation, and extracurricular activities that suit Yale's goal may be enough to compensate.
Standardized Test Requirements
Yale decided to make standardized tests optional starting from the 2021-2022 admissions cycle due to the interruptions caused by COVID-19. You can record your SAT or ACT scores, but you will not be penalized if you do not take the exam.
SAT Requirements
Students who submit their SAT results often receive scores ranging from 1460 to 1580. Students can submit their ACT Essay and the SAT Writing parts but they are not required. On the application, they can self-report their subscore.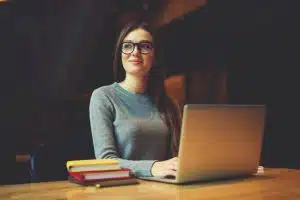 SAT Subject Tests
Yale advises that students who wish to take the SAT subject tests should take two SAT Subject Tests, one of which is the math test.
When included, standardized test scores are simply one component of a student's application and are viewed in the context of the student's whole application. There is no needed minimum score for admittance, nor is there a score that guarantees admission to Yale. The following were the middle 50% of test scores (the 25th to the 75th percentiles) for enrolled first-year students in Fall 2020:
SAT-Evidence-Based Reading and Writing: 720-780
SAT-Math: 740-800
ACT Composite: 33-35
Essays
While some students may feel that the application essays are the least crucial aspect of the Yale application, they are in fact quite important. These essays are one of the best strategies for students to stand out from the crowd of highly qualified applicants. The admissions committee advises applicants to take their essays seriously.
Students can write about activities, hobbies, and significant experiences thanks to the variety of prompts. They also encourage students to speak up rather than express what they believe the admissions committee wants to hear. These are personal statements, and they are one of the few opportunities for students to express why they are ideal for Yale.
The Yale Questions can be answered directly on the Common Application or Coalition Application.
Interviews
When students consider how to get into Yale, they often consider the Yale GPA requirements, Yale SAT scores or Yale additional essays. The Yale interview, on the other hand, is an often-overlooked component of the "how to get into Yale" strategy. The Yale interview is completely optional in the application process but you are highly encouraged to take the Yale interview if you are given the opportunity.
Your Yale interview is an opportunity to add individuality and dimension to your application. A conversation with someone from the university or someone who has attended Yale reveals your personality in a way that the rest of your application may not be able to adequately portray.
Furthermore, completing the Yale interview demonstrates interest in the university. Although demonstrated interest (DI) is not a major consideration at a prestigious school such as Yale, it never hurts to be more dedicated to your Yale application.
Here are a few things you should know on top of the application components and deadlines for your Yale application:
Yale accepts applications from all walks of life.
Yale analyzes applications regardless of a student's citizenship or immigration status, and all students are eligible for Yale's need-based financial aid. These policies apply to undocumented students living in the United States, whether they have Deferred Action for Childhood Arrivals (DACA) status.
Future Yale students will come from public and private schools, small towns, and large cities, and from all over the world.
Yale receives more applications from outstanding students than there are openings in the first-year class. The tough but exciting and satisfying duty of the Admissions Committee is to choose that class. Spend some time reading What Yale Looks For and Advice on Putting Together Your Application to learn how admissions officials evaluate applications.
How Many People Get Waitlisted By Yale?
How many people get waitlisted by Yale? For the school year 2021-2022, 1,030 students were offered a spot on the waiting list. Only four (4) of the 774 eligible applicants were admitted.
It is safe to conclude that the chances of enrolling as a waitlist candidate at Yale are minimal, and students on the waitlist may wish to focus their attention on other schools they are interested in attending.
In general, applying to target, safety, and stretch schools is a smart idea. Many applicants may consider Yale to be a stretch school: they would like to go but are aware that their applications may not be competitive with other applicants.
Target schools are where you are most likely planning (and wishing) to enroll. These colleges should offer programs that interest you and be affordable. If you are deferred from a target school, safety schools will come into play. You should still be able to see yourself at a safety school, but perhaps you have not done enough research to find a program that is best suited to your professional goals.
On the other hand, if you applied to Yale Single-Choice Early Action, you might be deferred. But have hope if you are deferred by Yale's selective admissions officers. Know that your application is strong, and your chances of admission to other prestigious institutions will be high. A deferral should not be taken negatively. In fact, a Yale deferral indicates that the applicant's materials are strong. A deferral merely implies that Yale's Office of Admissions is deferring its judgment; perhaps they want to confirm that an applicant can continue to do well through the conclusion of senior year.
In 2021, Yale has a 31% early action deferral rate and 57% of early action applicants received denial letters. Deferred Early Action candidates should expect a final decision by April 1, at the same time as the Yale regular decision notification date. If a deferred student is denied, they are not permitted to reapply during the same admission cycle.
Does Early Action Increase Chances At Yale?
If you need an admissions decision by mid-December, apply through Yale's Single-Choice Early Action program (otherwise known as Restrictive Early Action). The program is like other non-binding plans wherein candidates who are admitted early must wait until May 1 to respond to the offer of admission and may apply to other schools for Regular Decision. Being admitted to Yale early, for example, would allow you to examine financial assistance offers in the spring.
With a few exceptions, Yale's Early Action plan differs from many other programs in that if you apply for Single-Choice Early Action at Yale, you may not simultaneously apply for Early Action or Early Decision at any other institution. If you apply early to Yale, you are declaring that you intend to file just Yale's Early Action/Early Decision application, unless another early application is covered by one of the exclusions stated below.
You can apply to any non-binding rolling admissions program at any college.
You may apply to any public institution at any time, as long as admission is not conditional.
You may apply to another college's Early Decision II program if you get an admission notification after January 1st. If you get admitted to another college through their Early Decision II binding program, you must withdraw your Yale application.
You could apply to an Early Action II program at another college.
You may apply at any time to any institution outside of the United States.
Yale University's Class of 2027 Early Decision admission percentage was 10%, the lowest in recent history, following in the footsteps of fellow Ivy League Harvard University. Almost 7,800 applications were received by Yale in the most recent early admissions cycle.
Results of Yale Early Admissions Over the Past Three Years
| | | | |
| --- | --- | --- | --- |
| | Class of 2025 | Class of 2026 | Class of 2027 |
| Total ED Applicants | 7,939 | 7,288 | 7,744 |
| Total ED Admissions Rate | 10.50% | 10.90% | 10% |
Yale has released its early admissions data for the Class of 2027. It was stated that 776 students were admitted early from a pool of 7,744 candidates, with a 10% acceptance rate.
To see the difference between Yale's early action and regular decision acceptance rates, let's check the previous admissions cycle statistics below:
Yale Acceptance Rate and Admission Stats for the Class of 2026
| | | | |
| --- | --- | --- | --- |
| | Number of Applications | Accepted Students | Acceptance Rate |
| Regular Applications | 37,495 | 1,434 | 3.80% |
| Early Applications | 7,288 | 800 | 10.90% |
Only 2,234 individuals were admitted to Yale's class of 2026, with 1,434 accepted during the regular admissions cycle. These individuals represent 49 states, Washington, D.C., Puerto Rico, Guam, and 58 nations. QuestBridge connected 81 of these students with Yale. Last year, Yale regular decision notification date falls on Ivy Day, March 31, and the official announcement was delivered via Yale News.
The record number of applications is consistent with the most recent Common Application data. These statistics revealed that college applications were increasing across the country, particularly at Ivy League and other highly elite colleges. This is most likely because many institutions no longer need the SAT/ACT, and students are applying to more colleges than ever before.
Applying early decision and early action increases your chances of acceptance in certain ways. For starters, fewer individuals apply early, giving you a better chance of acceptance. Second, applying early sends a strong signal to admissions staff that you are serious about attending a particular institution.
However, the candidate pools for early decision and early action are frequently more competitive since there is a higher percentage of top-performing students with higher-than-average grades and test scores, as well as more legacy applicants.
Regardless of your prospects of acceptance, if you are confident that there is a specific school that you want to attend above all others, you should apply as soon as possible. However, if you are unsure and are still conducting research and pondering on what you want and where you want to go, you should wait until the regular decision deadline to apply.
Furthermore, if you believe you would be a more competitive applicant after the first semester of your senior year, you should wait until the regular decision deadline. This could be because you are pursuing a demanding course load and want admissions officers to see your stellar first-semester marks. In addition, it could also be because you have a major competition, performance, or demonstration that could boost your application after the early decision date.
The Yale regular decision notification date might have students wait for a longer time and might prolong the agony of waiting for admissions decisions. However, if you think you need more time to prepare a stellar application, it's better to apply through the regular decision program. The waiting will all be worth it in the end.
Whether applying early or during the regular decision round, you need to make sure that you have a strong application to survive the tough admissions process at Yale. At AdmissionSight, we have over 10 years of experience guiding students through the competitive admissions process to get accepted to the top universities in the world.
On average, 75% of AdmissionSight students are admitted to an Ivy League university, Stanford, MIT, UChicago, and Caltech, one of the highest track records in the industry. Feel free to set up an appointment today to book your initial consultation.