Caltech Traditions
The California Institute of Technology, commonly known as Caltech, is located in Pasadena, California. It is a private research institution that is well-known for its prowess in the fields of science and engineering, and it is one of a select few institutes of technology in the United States that are primarily focused on the education of students in both pure and applied scientific fields. It also has nurtured a couple of Caltech traditions throughout the years.
Caltech is one of the most prestigious educational institutions in the United States and is currently listed in the second spot in the best national university rankings by U.S. News & World Report.
Being a student at Caltech does not only involve pure academics, but you will also find yourself enjoying its rich traditions and learning about its worthwhile history. You will also learn to engage in its active student communities and form unforgettable camaraderie with other students from diverse backgrounds.
At AdmissionSight, our commitment to guiding each student through the difficulties of the admission process has remained constant throughout the years. Our dependable consulting ensures that your application will bring out the best in you. In the succeeding parts of this article, we will discuss the valuable Caltech traditions and their significant contributions to the college life of a student.
Are academics at Caltech hard?
Let us discuss the answer to the question, "Are academics at Caltech hard?" by first looking at its rigorous enrollment process, which requires students to be academically exceptional, especially in STEM fields, in order to be accepted. The institution has been extremely selective during admissions, which is evident in its low acceptance rate in recent years.
In particular, academics at this institution can be difficult, but students at Caltech see it as extremely satisfying to see how much you've grown in such a short amount of time when you look back on how much you've learned. There's no doubt that the education received at Caltech is among the very best in the country.
You would need to be a very accomplished scholar to enter this establishment. If you didn't have that, then your chances of admission are low. The fact that the professors at Caltech are so accomplished in their fields presents one of the most significant challenges to the academic environment at Caltech. They are so skilled with their research that they sometimes value it more than their teaching and more than the students they are responsible for instructing.
Students learn far more from one another because of the collaborative nature of the problem-solving process in their classes. That even makes it impossible to compete with one another since they are always learning from one another. Working together to solve these challenging problem sets is absolutely necessary in order to be successful. On the other hand, students can also enjoy various Caltech traditions to have an enjoyable time with one another.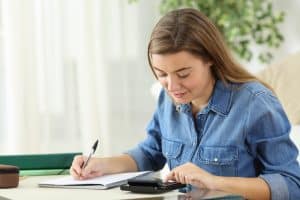 Additionally, because all of the upperclassmen have already completed the required coursework, the freshmen only need to find one upperclassman who remembers what to do (which is much more difficult than you might imagine) and ask them how to complete the set.
Last but not least, the dean's office makes available free tutors to everyone who has a need and asks for one. What about the fundamentals? The core curriculum consists of the following:
Five physics classes cover classical mechanics, relativity, electromagnetism, waves, quantum mechanics, and statistical mechanics.
Five math classes, including calculus with one or more variables, linear algebra, differential equations, probability, and statistics.
Two courses in chemistry
One course in biology
Quantum mechanics is typically covered in a minimum of one semester at most institutions. At Caltech, students who are not majoring in physics are required to complete quantum mechanics in just six weeks. The majority of the time, there will be tests at home and finals. You are free to take your finals in your room and keep track of your own time.
Conversations of a more intellectual kind are fairly common and delightful outside of the classroom. Students can be talking to each other and then find out that one of them just won a gold medal at an international physics competition or a $100,000 scholarship for proving an innovative mathematical theory.
List of Caltech Traditions
Students also need time to enjoy themselves and de-stress. With traditions, students can have a fun time, even if only for a short period of time, and set aside their academic requirements. Every college and institution has its own set of yearly customs and observances. The identity and culture of the Caltech Institution of Technology as a whole are inextricably linked to that of the institute, which challenges students to build robots, solve difficult puzzles, and come up with new ways to deal with difficult situations.
Because of the COVID-19 pandemic, many of the institute's annual celebrations were moved online. By 2022, though, the vast majority of them had gone back to being held in person, which made Caltech's undergraduates very happy.
Because of the unfortunate global crisis brought by COVID-19, students at Caltech were even initially concerned that all of the traditions commemorating the achievements of the senior class and how each house sends out its seniors might have been gone. Others contemplate the idea that if they had graduated online, everything would have been done virtually.
Students at Caltech enjoy "Ditch Day," "Interhouse," "rotation," and even how the houses engage with prospective students when they come to visit; these are things that are handed down from one class to the next via experience and repetition.
Certain houses have never held an "Interhouse," while others have held a real-life Ditch Day, which makes them unique among the other classes on campus. Let us talk about the list of Caltech traditions below.
Pi Day
Pi can be found virtually everywhere in nature, and on March 14, it will also be virtually everywhere at Caltech. Students gather on March 14 at precisely 1:59 a.m. for an annual pie-eating celebration in honor of the initial digits of pi, which are 3.1415926. There are 26 different varieties of pie offered during the event. People in the technology industry remember well-known digits in different ways, such as by making a paper chain where each link has a consecutive digit of pi.
Pumpkin Drop
Because of the phenomenon known as triboluminescence, ultracold gourds, when they land on the earth after falling nine stories, should, or at the very least, have the potential to, emit a bright spark that has the appearance of something sinister. At least that is the explanation given by scientists for why students congregate on the roof of Caltech Hall every Halloween to throw pumpkins that have been frozen in liquid nitrogen from the top of the building and watch them shatter into pieces when they hit the ground. According to students, it is also a great deal of fun to do.
The Pumpkin Drop, also known as "Splatterday," was first carried out in 1972 in Dabney House, where students flung pumpkins from the highest point of their dorm building for the first time. The activity is now commonly known as the "Pumpkin Drop."
Ditch Day
One of the most unforgettable Caltech traditions is Ditch Day. One hundred years ago, Ditch Day was exactly what its name implied it would be. The practice of senior students skipping class and disappearing from school for the day began in 1921. However, not long after that, the once-a-year event evolved into something more significant: a cherished custom at Caltech that is characterized by "stacks."
The original purpose of stacks was to act as a deterrent against junior students wrecking older students' rooms when the latter left school to go out on their own. As time went on, they evolved into a series of increasingly difficult scavenger hunts, mazes, and challenges. This was because Ditch Day evolved into a day where students ditched classes not to pull pranks but to participate in themed puzzles that required the intelligence and cooperation that are typical of Caltech students. Ditch Day was moved off campus in 2020 and 2021 as a result of the epidemic, but it was held on campus once again in 2022.
ME 72
The final test for this class will be a free-for-all-style competition.
The ME72 Engineering Design Laboratory is a two-term course that is taught by Michael Mello (Ph.D. '12). In this course, students design and build tough robots for a specific objective, with the knowledge that at the conclusion of the semester, their machines will compete against those of other students. In the year 2020, for instance, amphibious robots battled one another in the pond in front of Caltech Hall to determine who would manage the floating towers. It then became one of the most popular Caltech traditions, known to a lot of people.
As a result of the COVID-19 pandemic in 2021, ME 72 became available only online. But during the spring semester of 2022, students who wore masks and those who had been vaccinated worked together again in the same room at the Jim Hall Design and Prototyping Lab, which was in the sub-basement of the Eudora Hull Spalding Laboratory of Engineering.
They decided to take on a task that was modeled after an international tournament known as "SumoBot." In this competition, robots try to push each other out of a ring to mechanically imitate the sport of sumo.
Three Minute Thesis
It does not happen frequently that someone can earn $3,000 in only three minutes. This was accomplished by graduate student Aida Behmard in April 2022 when she won the top prize in the Three Minute Thesis (3MT) competition with her presentation titled "Planets on a Galactic Scale." This covered her work analyzing telescope data in order to search for exoplanets, which are worlds that orbit other stars. She said that what we discovered was unexpected. The vast majority of exoplanets are in no way comparable to the planets that make up our solar system.
Graduate students have to give a three-minute lecture about their research that is clear, interesting, and easy for people who are not experts in the field to understand.
Caltech Space Challenge
The Caltech Space Challenge is a competition that is typically held once every two years and has become one of the most well-known Caltech traditions. During this competition, the contestants are given one week to plan a whole space mission. In March 2022, thirty-two students with an interest in space travel visited the university. They had five days to come up with a plan for a trip to Titan, a moon of Saturn, to look at liquid lakes on its surface.
The Keck Institute for Space Studies (KISS) and the Graduate Aerospace Laboratories at Caltech (GALCIT) has been responsible for organizing and running the competition since its inception in 2011. In earlier versions, participants were asked to design missions that would go to Enceladus, another moon of Saturn; visit a near-Earth object; land on a moon of Mars; mine an asteroid; and build a supply station on the moon.
Interhouse
The houses that are a part of Caltech's house system take turns hosting parties for the whole undergraduate student body during the course of each academic year. This long-standing custom and one of the most popular Caltech traditions consists of a social gathering as well as an engineering spectacular of do-it-yourself inventiveness and competitiveness. Each residence decides on a subject matter for the party that it will play host to and then puts its technical expertise to use by putting up extravagant sets, light displays, mazes, and paintings that they have built from scratch.
For instance, the Dabney House in 2022 had a theme called "Alice and the Chocolate Factory," which was a combination of "Alice in Wonderland" and "Charlie and the Chocolate Factory." Inside the Dabney House, origami, fluorescent mushrooms, chess, and subatomic particles were used as decorations.
In the courtyard, there was a 20-foot-tall geodesic dome decorated to look like a giant glowing mushroom. The theme for each year's dance party at Venerable House is determined by the construction of a dance platform, the painting of wallboards, and the refurbishment of an ancient piano. (The upperclassmen in charge of the project are referred to as "griffins," and they are subjected to a dunk in the water if they fail to dedicate as many hours to the preparation during the final week as the underclassmen do.)
Students from Ricketts House worked hard to make luminous line-art murals out of wire for the final "Interhouse" competition before the pandemic. They also made a circuit that would flip at midnight to change the murals to a second theme that had to do with a mystery.
Does Caltech have student clubs?
In addition to Caltech traditions, prospective students often wonder, "Does Caltech have student clubs?" Over one hundred official student-run organizations and clubs can be found at this prestigious institution. You can find unique and exciting activities managed by those organizations, such as Alpine skiing, Quizbowl, cultural identity organizations, robotics, and the Cheese Society. There is even something called the Turtle Club. And if you can't find anything there that piques your interest, you can always form your own organization and enjoy various Caltech traditions with other students.
Is there a Greek life at Caltech?
The independence that comes with living away from home may be one of the most liberating and exhilarating parts of the college experience. When most students think of college life, one of the first things that come to mind is Greek life, which refers to the many different sororities and fraternities that can be found on campuses all throughout the United States.
Is there a Greek life at Caltech? The institution does not have a Greek life in the traditional sense, but Caltech does have a really interesting housing system that is very comparable to that of a sorority or fraternity house. On campus, there are nine different houses: Avery, Blacker, Dabney, Fleming, Lloyd, Page, Ricketts, and Venerable, in addition to the Bechtel Residence. Each house has its own culture, personality, and set of traditions, which makes life on campus more fun and interesting for the students.
Does Caltech have good athletics?
If you're wondering, due to its exceptional academics, "Does Caltech have good athletics?" The institution and its students also exhibit a competitive spirit in sports. Baseball, men's and women's basketball, cross country, men's and women's soccer, swimming and diving, men's and women's tennis, track and field, women's volleyball, and men's and women's water polo are some of the sports in which Caltech fields competitive athletic teams. As a tribute to nature's architect, the beaver serves as Caltech's official mascot.
How diverse is Caltech?
How diverse is Caltech? Caltech is clearly committed to promoting diversity on its campus, with a student body that is 54.7 percent male and 45.3 percent female. Seven different racial and ethnic groups are represented among the school's total student body of 2,237 undergraduate and graduate students. Check out our blog post on Caltech Diversity Statistics for more helpful information on the subject.
Caltech traditions can surely give a lot of unforgettable memories for students. Your college life at this prestigious institution won't be complete and full of enjoyable memories without those traditions mentioned earlier. Suppose Caltech is your dream college, and learning about its remarkable traditions has strongly convinced you to enroll. In that case, we at AdmissionSight are here to provide our quality consulting service and help you achieve your goals. Contact us to learn about our service from our trusted team.