MIT Graduation Rate
What Is the Graduation Rate for MIT?
The Massachusetts Institute of Technology (MIT) is most well-known for its technologically-focused academic programs, and the school is also a leader in the STEM field. No wonder applicants interested in STEM flock to MIT during admissions season. With a 3.96% acceptance rate, MIT is one of the most selective schools in the US. Meanwhile, some students are concerned about "What is the graduation rate for MIT?" Compared to other private, non-profit, four-year colleges in Massachusetts, the MIT graduation rate was 96.20% in the previous academic year.
The MIT graduation rate is about average compared to other institutions in the same category in the college ranking, where the overall average graduation rate of schools is 96.22%.
Last year, there were 1,064 students out of a total of 1,106 candidates who completed their degrees in 150% normal time at MIT. The normal time refers to 6 years for students pursuing a bachelor's degree, which usually takes four years to complete.
MIT Graduation Rates For Six Years (Completers Within 150%) By Cohort Year
| | | | | | | |
| --- | --- | --- | --- | --- | --- | --- |
| Gender | 2010 | 2011 | 2012 | 2013 | 2014 | 2015 |
| Total Students | 93% | 94% | 94% | 95% | 96% | 96% |
| Men | 92% | 92% | 94% | 94% | 94% | 95% |
| Women | 94% | 96% | 95% | 97% | 97% | 97% |
| | | | | | | |
Retention and graduation rates at MIT often affect students' decisions about choosing the best educational path for them. The first-year retention rate is a valuable metric for determining the proportion of first-year students who continue their education in a specific school. In contrast, the graduation rate estimates the amount of time required to earn a degree. Keep in mind that the cost of your degree will go up by one more semester for every additional semester it takes you to graduate.
MIT has one of the highest retention rates for first-year students at 99.0%, making it one of the best in the country overall. The average first-year retention rate from one school year to the next is 69.0% across the country. Narrowing the focus to educational institutions found in Massachusetts, the overall average is 76.0 percent.
MIT Retention Rates of the Full-Time, First-Time Bachelor's Degree Cohort
| | | | | | | |
| --- | --- | --- | --- | --- | --- | --- |
| Returning fall | 2016 | 2017 | 2018 | 2019 | 2020 | 2021 |
| Percentage of Students | 98% | 99% | 99% | 99% | 98% | 99% |
At the end of the 2021-2022 school year, MIT awarded a total of 3,825 degrees to students who graduated from MIT undergraduate and graduate programs.
How Many Credits Do You Need to Graduate From MIT?
The General Institute Requirements and the course of study that is mandated for the degree to be awarded must be completed by undergraduate students before they can earn a bachelor's degree.
Students are required to attend MIT for a minimum of three regular academic terms, one of which must typically be the term in which they intend to graduate to be eligible for consideration for the degree of Bachelor of Science.
In addition, students must have successfully completed a program of study that has been approved in accordance with the regulations established by the faculty.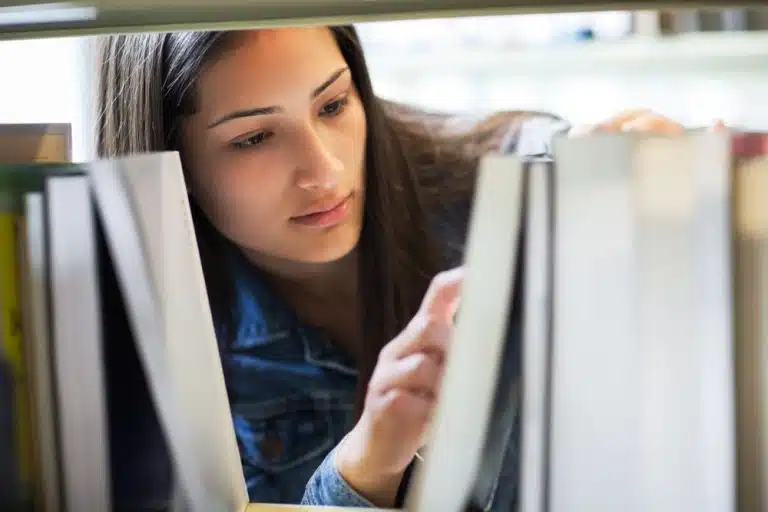 This course of study must include both the General Institute Requirements (GIRs) and the departmental program for the Course in which the degree is to be awarded. With the department's authorization, participants are permitted to withdraw from departmental programs.
Now, how many credits do you need to graduate from MIT? In addition to the General Institute Requirements, which consist of 17 subjects, you are required to finish your Bachelor of Science (SB) requirements, which range from 180 to 198 units depending on your major.
It is possible to change subjects for GIR only through a petition. Petitions regarding the Communication Requirement must be directed to the Subcommittee on the Communication Requirement (SOCR), and petitions for any substitutions in the Humanities, Arts, and Social Sciences (HASS) Requirement will be addressed by the Subcommittee on the HASS Requirement (SHR). The petitions for substitutions in the Institute Laboratory Requirement and the Restricted Electives in Science and Technology (REST) Requirement are reviewed by the Committee on Curricula (CoC).
What Do Most MIT Graduates Do?
What do most MIT graduates do? Graduates from MIT are well-prepared and strong candidates for jobs or graduate schools when they leave the institute. They make use of different resources that are available at MIT, such as professional development services, clubs, and groups, career fairs, counseling, and networking opportunities.
Helping students navigate the application process for graduate and professional schools is the goal of the MIT Career Advising and Professional Development (CAPD) office as well as other Institute resources such as faculty, advisors, departmental staff, and alumni.
Career fairs, company information sessions, and recruiting partnerships provide students with opportunities to network with graduate schools and prospective companies.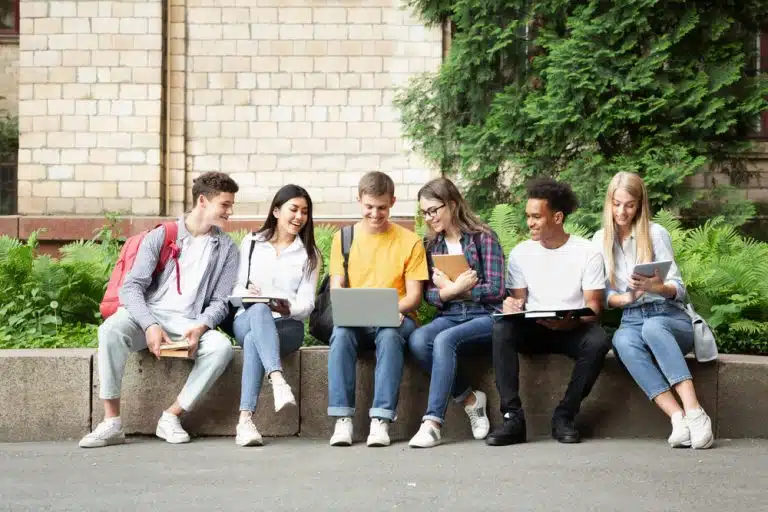 More than 700 distinct company engagements took place in 2020–202 through virtual employment fairs, virtual recruiting, virtual information sessions, and formal partnerships with businesses.
Post-Graduation Plans of Class of 2021 Graduates
| | | | |
| --- | --- | --- | --- |
| Post-Graduate Plan | Bachelor's | Master's | Doctoral |
| Graduate School | 43% | 16% | — |
| Employment | 52% | 80% | 99% |
The MIT graduation rate student pool comprises students who are planning to continue their education by pursuing one or more of the following degrees: master's (58%), doctorate (39%), or medical (6%). In 2021, MIT, Stanford, Harvard, UC Berkeley, and Princeton were the best universities for bachelor's degree recipients who wished to pursue graduate studies.
Those with a master's degree who wanted to continue their education typically went on to earn doctoral degrees (85%) or master's degrees (8%). Sixty-nine percent of master's degree recipients continued their education at MIT.
Approximately 55% of doctoral candidates who intend to enter the workforce have said that they would like to find employment in academic or research institutions. About 16% of individuals who entered the academic world were given tenure-track faculty posts.
Plan for Additional Statistics Regarding Post-Graduate Employment in 2021
| | | | |
| --- | --- | --- | --- |
| Post-Graduate Plan | Bachelor's | Master's | Doctoral |
| Expect to work within the country | 95% | 80% | 89% |
| Accepted a job offer from an internship/externship | 50% | 31% | — |
| Work with a start-up employer | 16% | 22% | — |
After graduation, alumni of MIT who continue to work in the same field are offered earnings that are comparable to those in the market. Depending on the sector in which they operate, the typical wage offers received are 30–40% higher than the national average for recent college graduates.
Companies that Hire MIT Graduates
At MIT, there are regular recruitment efforts conducted by several companies and organizations.
| | |
| --- | --- |
| Amazon | Microsoft |
| Apple | Milwaukee Tool |
| Boston Children's Hospital | NASA, Jet Propulsion Lab |
| Boston Consulting Group | Nike |
| Facebook | Northrup Grumman |
| Ginkgo Bioworks | NVIDIA |
| Goldman Sachs | Procter & Gamble |
| Google | SpaceX |
| IBM | Takeda Pharmaceutical |
| Jane Street Capital | Tesla |
| Massachusetts General Hospital | Thornton Tomasetti |
| Mathworks | US Navy |
| McKinsey | |
The Massachusetts Institute of Technology (MIT) is widely regarded as one of the most academically challenging and prestigious schools in the United States. Many influential businesspeople, scientists, and creative thinkers select MIT as the college where they want to study.
There is a wide variety of courses available at MIT apart from its distinguished STEM programs. With the high MIT graduation rate, top-tier academic programs, and excellent faculty, students who completed their studies at MIT surely have a bright future ahead like the notable alumni of this institution.
Buzz Aldrin, an astronaut and the second man to walk on the moon, is a notable alumnus of the Massachusetts Institute of Technology (MIT), as well as Jonah Peretti, the co-founder, and CEO of Buzzfeed, 91 Nobel Prize winners, and many other notable public figures.
Is a Degree From MIT Worth It?
Is a degree from MIT worth it? MIT has a long-standing reputation for being one of the most prominent institutions in the world, not just in terms of the undergraduate program offers that it provides, but also in terms of the graduate programs and the research initiatives.
According to the QS World University Rankings, MIT was ranked number one in the world for 10 years as of 2022. The Institute also ranked first in a total of twelve different subject areas. Among these are chemistry, computer science, mathematics, physics, and astronomy, as well as various areas within the engineering field.
Besides the sciences, the Massachusetts Institute of Technology (MIT) was recognized as having the nation's top academic programs in linguistics and architecture. The School of Architecture and Planning at MIT was the very first formal program of its kind to be offered anywhere in the United States.
The school's excellent reputation is maintained not just by the regularly high rankings it receives but also by the high MIT graduation rate and successful graduates it produces.
According to a poll conducted by the institution in 2021, an astounding ninety-five percent of students graduating with a bachelor's degree had either secured employment or enrolled in graduate school by the summer following their graduation.
When looking at students who graduated with a master's degree in the same year, 80% of MIT's grads had obtained work by the summer following their graduation. Only 4% of MIT's class of 2021 master's students could not be located for some reason. The remaining students were all enrolled in different postgraduate programs.
In conclusion, receiving a degree from the Massachusetts Institute of Technology (MIT) ensures that a person can find work in their field of study as soon as they have finished their education. No matter what study area students choose, MIT students graduate with an average beginning salary of $115,461.
To get admitted to the Massachusetts Institute of Technology (MIT), you must have a near-perfect high school GPA, excellent ACT or SAT scores and extracurricular activities that reflect your commitment and leadership ability. In addition, you must also be able to craft an essay that can highlight your strengths and interests while demonstrating your impressive writing skills.
When evaluating applications, MIT admissions officers utilize a holistic approach. Your grades and test scores are essential but need to be more conclusive in gaining admission to MIT.
The institution seeks imaginative, creative applicants who appreciate working in groups to solve issues. According to MIT's website, the primary element that admissions officers consider is whether an applicant is a good fit for MIT.
The college admissions process could be overwhelming, but taking it to step by step will help you prepare your application materials well and become ready for the next chapter of your academic life. AdmissionSight is also available to help you craft a solid application to increase your chance of getting into your dream school. Feel free to book an initial consultation with AdmissionSight to discuss what we could offer.