Summer AP Courses
What is an AP Course?
What exactly is an Advanced Placement (AP) course? You might be wondering about AP courses now more than ever.  Online classes known as Advanced Placement Courses (AP Courses) provide students in high school with the opportunity to earn college credit while still enrolled in high school.
These courses feature challenging coursework at the college level. In order to obtain college credit, students take online Advanced Placement classes and then take the exam in person at a testing center near their home.
What are the AP Courses?
So, what are the AP Courses available? This basic list might be quite helpful for you to have a better idea of what summer AP courses will you take.
Research
Seminar
Art and Design (formerly Studio Art): 2-D Design
Art and Design (formerly Studio Art): 3-D Design
Art and Design (formerly Studio Art): Drawing
Art History
Biology
Calculus AB
Calculus BC
Chemistry
Chinese Language and Culture
Computer Science A
Computer Science Principles
English Literature and Composition
Environmental Science
European History
French Language and Culture
German Language and Culture
Government and Politics (Comparative)
Government and Politics (US)
Human Geography
Italian Language and Culture
Japanese Language and Culture
Latin
Macroeconomics
Microeconomics
Music Theory
Physics 1: Algebra-Based
Physics 2: Algebra-Based
Physics C: Electricity and Magnetism
Physics C: Mechanics
Psychology
Spanish Literature and Culture
Statistics
World History: Modern
Why should you enroll in summer AP courses?
So, why should you take your time and enroll in summer AP courses?
The advanced placement exams are difficult.
Students may not experience the same level of intellectual stimulation in their regular high school classrooms as they would in AP classes since AP courses are more challenging.
Increase the number of opportunities to enroll in college.
When added to a high school transcript, summer AP courses appear fantastic. Prepare yourself so that you may earn a passing mark in an Advanced Placement (AP) class. This will show college admissions counselors that you are well-prepared and ready to handle the demands of college.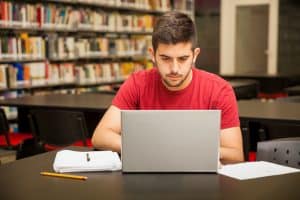 Academic skills are improved.
Students learn how to think critically and improve their ability to solve problems when they take Advanced Placement (AP) classes. Students who take summer AP courses develop the skills necessary to successfully traverse the challenging academic environments found in universities.
Earn credit toward your degree.
The Advanced Placement (AP) tests are scored on a scale ranging from 1 to 5. When a student enters college with a grade of three or higher, the student has the opportunity to either acquire course credits, advanced placement, or both. Different schools have different policies regarding Advanced Placement (AP), although the majority of colleges in the United States and internationally award credit for AP tests.
How to take summer AP courses?
Moreover, how do you enroll in advanced placement courses over the summer?
Students who are interested in taking summer AP courses may value the option to enroll in a greater number of these classes than they normally would be able to during the regular school year. The following is a list of the procedures that they should take in order to successfully complete their AP courses during the summer.
Find summer AP courses.
The first thing that the students will need to do is locate a school that provides Advanced Placement classes during the summer. Students may be able to locate schools in the area with the assistance of their guidance counselors, depending on the size of their local high school as well as the resources available at other high schools in the area.
Students who have fallen behind in their coursework may benefit from participating in summer AP courses, which are frequently designed to assist students in either catching up or advancing their high school careers by enabling students to earn additional credits in a condensed period of time. It is not uncommon for local colleges and universities to provide high school students with academic programs that may include Advanced Placement (AP) classes.
It's possible that some students come from communities where high schools either don't offer Advanced Placement classes at all or don't do so during the summer months. If this is the case, students have the option of searching for appropriate classes online. There are a number of online high schools that provide students with the opportunity to enroll in individual courses or to finish a specific summer program.
Enroll and complete the courses.
Students are able to enroll in an Advanced Placement (AP) course once they have identified one that is offered during the summer and have determined the prerequisites for the class. If the course is taught in a nearby high school, then it is highly likely that they are already enrolled there; hence, going through this process would not be difficult.
On the other hand, students who are interested in taking an Advanced Placement class online should be aware that they will likely be required to submit an application to the relevant online institution and wait for acceptance before enrolling.
After that, they will be able to start the class. Because there is less time available over the summer, students typically progress through the material at a faster pace than in regular semester-long classes.
In order for students to successfully complete all of the required homework assignments and any tests, they will need to maintain an attitude of diligence throughout their enrollment. This is especially true for students who enroll in online courses, as most of the time there won't be an instructor actually supervising the work that they do.
Transfer the course credit if necessary.
Students who are taking summer AP courses at a location other than their typical high school will need to take extra precautions to ensure that they earn credit for having completed the course and that the credit is transferred in the appropriate manner.
Students who are unsure how to finish this process should get in touch with their high schools; nonetheless, it normally requires having the other institution deliver a transcript and course description to the student's high school. Students can find out more information by contacting their high schools.
Get ready for the AP exam.
In addition to being a challenge for students, the primary objective of enrolling in an Advanced Placement course is to get students ready for the associated AP examination. Students may be able to earn college credit if they obtain a high score on these exams; however, the amount of credit they are awarded depends on the college or university they choose to attend after high school.
Students who sign up for summer AP courses should be aware that it is possible that they will not be able to take the exam that corresponds to their class immediately after it has concluded.
As of the year 2019, the College Board will typically administer the Advanced Placement tests over the course of a two-week period in the month of May. Because of this, students might want to maintain track of their course materials so that they can continue reviewing in order to increase their chances of doing well on the test when it finally comes around.
You can take advantage of AdmissionSight's AP exam preparation and tutoring program as well.
Take the AP exam.
Finally, students will take the College Board Advanced Placement test that is associated with the Advanced Placement course that they attended during the summer at a testing facility that has been allotted to them.
The scores for these examinations are given on a scale ranging from one to five, and the majority of the time, a score of three is required in order to be considered for college credit. Different universities and institutions have varying standards regarding the minimum required AP score to obtain credit, as well as whether or not they accept AP credits at all.
Students who are taking Advanced Placement (AP) classes during the summer with the specific intention of obtaining college credit should check to see whether or not the colleges and universities to which they are applying will recognize the credits earned through these classes.
When high school students are given the opportunity to take college-level classes while still in high school, they develop a stronger dedication to their education, gain experience that will be beneficial to them in the future, and increase their confidence in their abilities as students. Thus, it is beneficial if you can advantage of summer AP Courses to get you ready.
Here at AdmissionSight, we offer individualized, one-on-one tutoring to ensure that you perform at your highest possible level on tests. All of our instructors are highly skilled professionals who are dedicated to helping you reach your full potential. AdmissionSight students routinely achieve a score of 4 or 5 on the Advanced Placement tests thanks to the high-quality training they receive from professionals at the top of their areas. If you need assistance preparing for standardized tests, please contact us.