The Best Schools for Environmental Science
The study of the planet, its resources, the issues that are related to it, and the impact that humans have on the environment is the focus of environmental science, which is an extremely significant field of research that draws on other branches of the natural sciences. Students who attend one of the best schools for environmental science, go on to have successful jobs in a wide variety of fields after completing their education. The terms marine biologist, researcher, consultant, conservationist, environmental engineer, ecologist, educator, meteorologist, and environmental lawyer are examples of common professional pathways.
What is Environmental Science?
What exactly is the field of Environmental Science? The study of environmental science offers an overview of the ways in which research influences our surroundings. Our research focuses on the dynamic, interdependent links that exist between the physical Earth, its water, its air, and its living species, as well as the interactions that take place between these four components.
Earth scientists and environmentalists also investigate how the interplay of these linkages results in shifts in the environment on a variety of timescales. In order to accomplish this, scientists mix the information, models, and procedures that come from the fields of geology, biology, physics, and chemistry.
In addition to this, we work to gain an understanding of environmental processes that have occurred in the past and those that are occurring currently so that accurate and scientifically sound forecasts can be formed regarding the future.
What does an Environmental Scientist do?
So, what exactly does it entail to be an Environmental Scientist? Environmental scientists perform studies to locate, mitigate, or eradicate the factors that contribute to pollution or other dangers to the environment or public health.
The following are the typical components of their studies:
Determining the appropriate means of data gathering.
Samples of the air, water, and soil are collected and analyzed.
Researching environmental information obtained from third parties.
Searching for links between human behavior and observed patterns.
Putting together documents and speeches that detail their research and findings.
While the focus of some environmental professionals is on environmental problems, others are more concerned with problems that affect human health. In either case, they are working on vital subjects and trying to find solutions to some of the most pressing crises of our time.
Environmental scientists also:
Draft plans to prevent, regulate, or cure environmental problems such as air pollution.
Provide advice to government authorities who are responsible for making policies.
Assist firms in complying with rules and enhancing their procedures.
Inspections of the environment should be performed on enterprises.
Evaluate the likely outcomes of construction projects in order to forestall the emergence of unanticipated challenges.
What are the best schools for environmental science?
Below are the best schools for environmental science:
University of California, Berkeley | UC Berkeley
The Environmental Science major at Berkeley is an excellent example of an interdisciplinary degree program. The topics of biology, ecology, chemistry, toxicology, geology, hydrology, meteorology, geography, engineering, statistics, behavioral science, policy analysis, economics, and law are some of the topics that are covered in this course. Students also have the option of concentrating on either social sciences, physical sciences, or biological sciences.
The culmination of the program is a research project that lasts for an entire year and is referred to as the senior thesis. During this time, students will examine a problem related to the environment and plan and carry out independent research.
Yale University
Both a Bachelor of Arts and a Bachelor of Science can be earned in Environmental Studies from Yale University. Students are encouraged to struggle with some of the most difficult environmental issues facing the world today through participation in multidisciplinary programs that investigate themes from the humanities, social sciences, and natural sciences. Students will prepare for the EVST senior essay, which will serve as the capstone project for the major, throughout the course of their studies.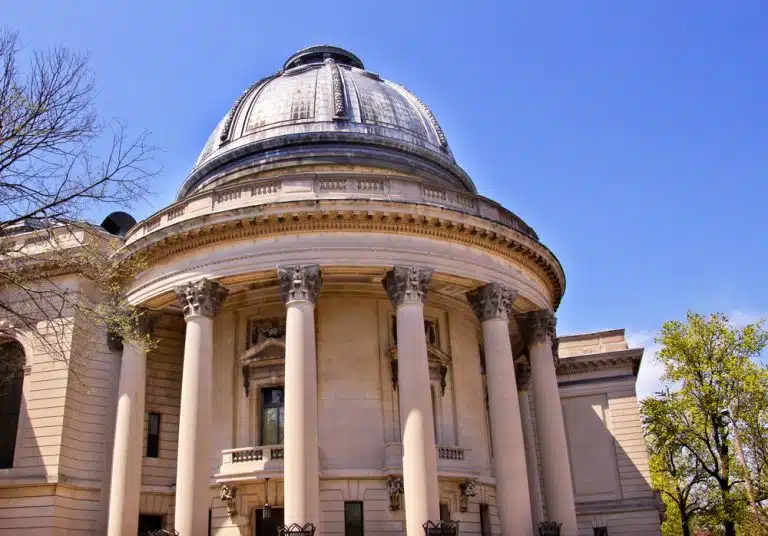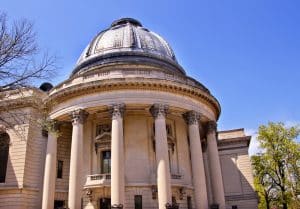 Columbia University
The study of the dynamic relationship that exists between the biosphere and the planet's physical environment is the focus of Columbia University's Environmental Science major. Students receive an in-depth education in a variety of key scientific subjects. A senior capstone experience is a requirement of the curriculum. During this time, students will work with a faculty advisor to complete a research project and a senior thesis.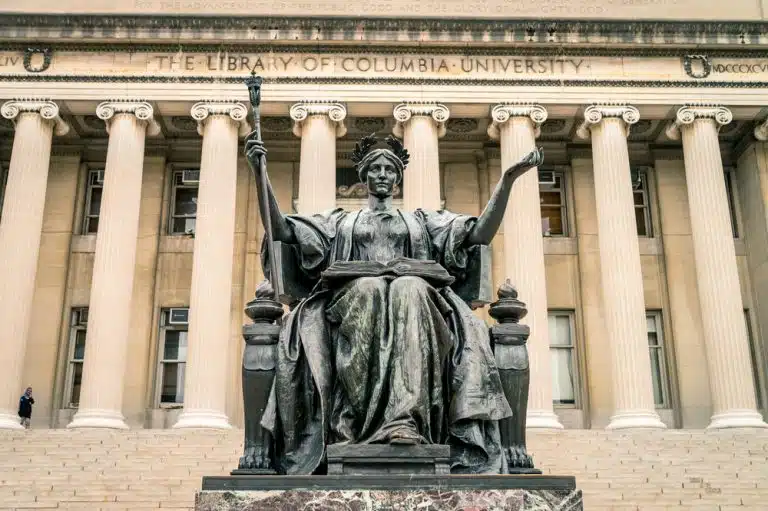 Bucknell University
Both Environmental Studies and Environmental Science are available as majors at Bucknell, and both lead to the Bachelor of Arts degree. You will engage in experiential learning no matter which curriculum you select by traveling to nearby waterways, rural communities, and state forests. You will also participate in research directed by faculty members and travel the world in order to address issues that are prevalent in the real world, such as environmental preservation in Europe and climate change in Central Asia.
University of California, Los Angeles
Students who earn a bachelor's degree in environmental science from UCLA participate in a dynamic, all-encompassing learning experience that equips them to address a wide range of challenging environmental concerns.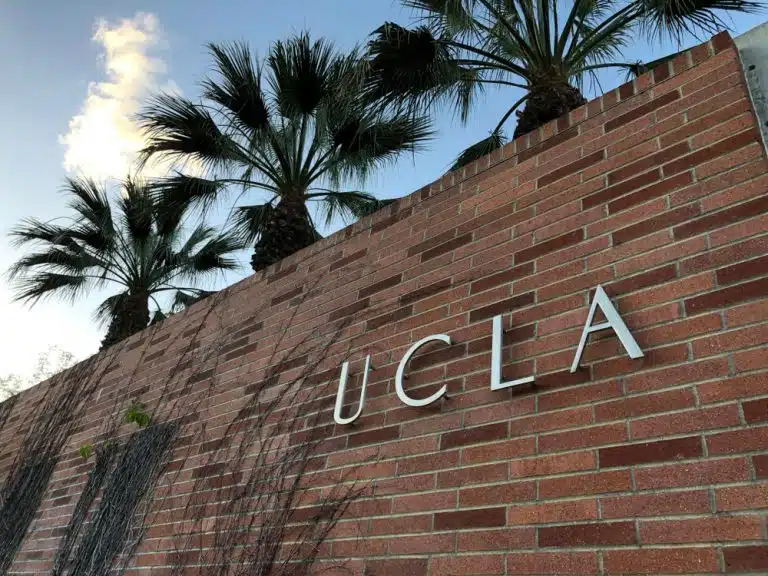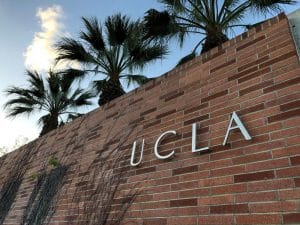 This experience combines theory, community, and real-world application. The Senior Practicum is a year-long capstone program that students must complete in order to graduate with the degree. During this time, they will collaborate on projects with their fellow students as well as a member of the teaching staff or another environmental specialist.
Brown University
A Bachelor of Arts in Environmental Studies and a Bachelor of Science in Environmental Science are the two undergraduate degrees that can be earned through the Institute at Brown for Environment and Society (IBES).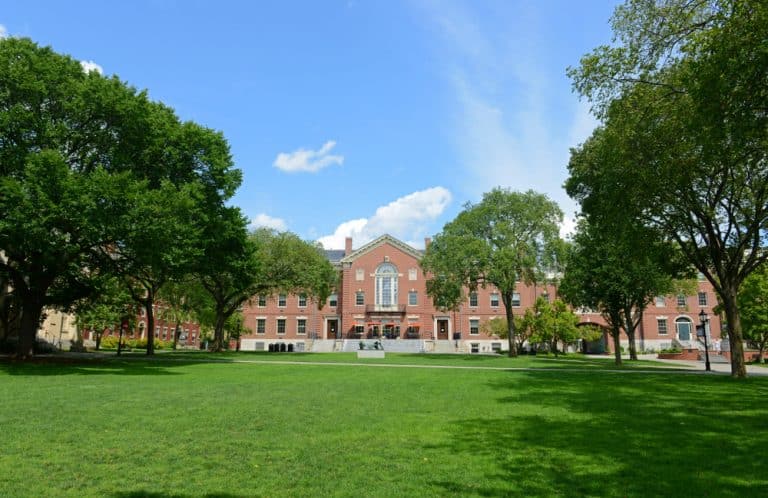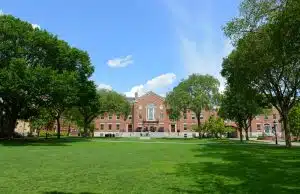 Both routes to a degree provide students with an interdisciplinary education that includes a strong grounding in the scientific and social sciences as well as public administration.
In addition, students will select one of five specialized study paths:
Air, Climate & Energy
Conservation Science & Policy
Environment and Inequality
Land, Water & Food Security
Sustainability in Development
Colgate University
The Environmental Studies Program at Colgate University takes a multidisciplinary approach to education by providing students with the opportunity to major in Environmental Biology, Environmental Economics, Environmental Geography, Environmental Geology, and Environmental Studies, in addition to providing students with the opportunity to minor in Environmental Studies.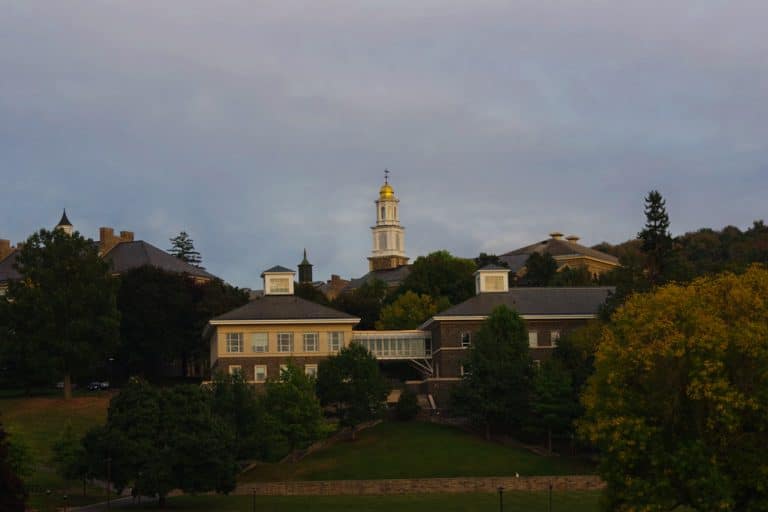 Every route offers a plethora of choices, some of which include substantial study abroad experiences, such as a semester spent participating in an immersion program at the University of Wollongong, which is located in New South Wales, Australia. In addition to this, there are several options for research.
University of Pennsylvania
Earth Science (EASC) and Environmental Studies (ENVS) are both available as undergraduate majors through Penn's Department of Earth and Environmental Science. Additionally, the department offers undergraduate minors in Environmental Science, Environmental Studies, Geology, and Sustainability and Environmental Management. Students have a wealth of opportunities to conduct research thanks to initiatives such as the Hayden Scholars Program and communities such as the Penn Geology Society.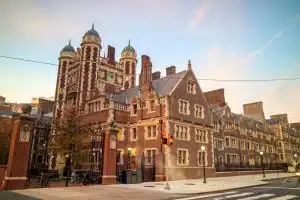 Washington University in St. Louis | WashU
Students at WashU who are enrolled in the Environmental Studies degree study toward an understanding of the processes that shape the environment of the Earth. Students have the option to major or minor in Environmental Analysis, and there is also a minor in Environmental Studies available to them.
Through coursework and independent study, all of the programs train students to address environmental issues that are occurring in the world. In addition to this, they might take part in learning activities that are project-based, cross-disciplinary, and community-oriented.
University of Southern California | USC
The Environmental, Natural, and Social Sciences (ENVS) degree programs at USC are constructed on a foundation of specific natural and social science classes as well as interdisciplinary classes centered on sustainability. Students who are working toward receiving a Bachelor of Arts degree have the option of specializing in either science and management or policy and management. In the meanwhile, the Bachelor of Science degree offers students the opportunity to specialize in one of four areas: sustainability and society; oceans and people; climate and environment; or environmental policy.
What are the career opportunities for environmental science?
So, what are the career opportunities available in the field of environmental science?
The Department of Labor in the United States of America reports that Environmental Science is one of the occupations in the United States that is expanding at the quickest rate and offers an average pay of $60,000.
Every student enters college with the desire to learn more, but students majoring in and attending one of the best schools for environmental science are among the few who do so with nearly as much enthusiasm and fervor as their peers in other majors.
There is a lot more to consider besides education when choosing an academic concentration in environmental science. It is about the optimism that any individual, with hard work and an inquisitive mind, may be able to bring about positive change in the world. It is about the want to be a part of something greater than oneself.
People all across the world have been able to find calm and inspiration through the study of nature for as long as civilization has been. However, environmental science takes that natural awe and takes it to the next level. These great scientists endeavor to discover the issues facing the globe and provide solutions that are both practical and significant by examining the events that take place on it.
Every researcher, before beginning this life-altering study, begins the same way: as a student looking for the most effective approach to getting a good education. In line with this, should you need help, AdmissionSight is here for you. We can address any questions as they arise, such as academic guidance, extracurricular activities, summer program applications, and college applications. Feel free to set up an appointment today to book your initial consultation.