The Best Universities For Computer Science
What is computer science?
What exactly is computer science? Computer science focuses on finding and implementing logical solutions to difficult organizational challenges. The widespread adoption of computers and other forms of technology across virtually all markets, industries, and even businesses and other types of organizations that participate in economic activity in the modern era is the primary driver behind the significance of this area of study. For that reason, the best universities for computer science are something that more people are trying to learn about.
Computer science professionals are responsible for some of the most important tasks that are required to keep businesses running, including the following:
Analyzing the impact that computers and computing have on individuals, organizations, and society
Planning, developing, constructing, maintaining, and improving software systems that range in complexity.
Designing, developing, putting into action, and analyzing computer-based systems and procedures.
Utilizing technological means to find answers to difficult questions.
You need only look around to find computers and other technological systems or devices used to power commercial enterprises' decisions and operations. One of the many reasons why people consider computer science to be so important is that, in today's world, it is nearly impossible to operate a modern business without employing some form of technology that is driven by a computer.
Why work as a computer scientist?
So then, why should one pursue a career in computer science? Almost every industry depends on technological intervention, whether working directly with data, using computers to manage sales numbers, or maintaining cybersecurity. Because of the pervasiveness of technology and the rapid advancement of digital technology, computer scientists have excellent career possibilities.
Computer scientists are satisfied knowing that their work has contributed to the widespread adoption of technology across the globe. In addition, their work helps to connect and protect users of all types of technology, and it also offers the possibility of lucrative salaries.
Computer scientists can find employment in a variety of fields, including the following:
Health care technology
Scientific research firms
Educational institutions
Social media companies
Government sectors
Financial service providers
Manufacturing
What are the best universities for computer science?
Stanford University
If you ask yourself, "where can one find the most reputable schools for studying computer science?" you should consider checking out Stanford University. The Computer Science Department at Stanford University was established in 1965, and it currently confers various degrees at the bachelor's, master's, and doctoral levels. This has consistently made it one of the best universities for computer science.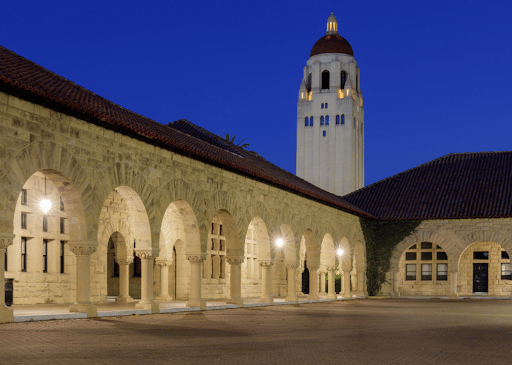 Programming, artificial intelligence, biocomputation, computer engineering, and computer graphics are some of the topics covered in Stanford's undergraduate computer science program. In the first year, each student must complete the same six classes. They will have the opportunity to specialize in a particular area during the second half of their degree program.
Postgraduate students can "shop around" for two weeks and try out as many different classes as they would like before deciding which classes they would like to continue with. Students majoring in computer science can take classes in various subfields, including software theory, theoretical computer science, and computer and network security.
It should be no surprise that Stanford graduates are known for their entrepreneurial spirit, given that the university strongly emphasizes innovation. The founders of Google, Netflix, WhatsApp, Instagram, and Palantir Technologies are this university's alumni. Companies founded by Stanford affiliates generate annual revenue of more than $2.7 trillion, sufficient to make up the world's tenth-largest economy.
Massachusetts Institute of Technology (MIT)
The Massachusetts Institute of Technology (MIT) is a private, coeducational research university that operates out of Cambridge, Massachusetts. Students at the undergraduate level are enrolled in an adaptable curriculum, allowing them to concentrate on both theoretical and applied aspects of computer science. What makes this one of the best universities for computer science is that students can concentrate on computer science or combine it with another field to earn a joint degree.
The undergraduate computer science program requires students to complete programming, software construction, and artificial intelligence (AI) courses. In addition, students can take electives in database systems, language engineering, and micro-computing. The university does not offer a master's degree in computer science; however, a doctoral program is available for study in this field.
MIT is credited with several technological advances, including radar development and magnetic core memory, which paved the way for digital computers. MIT computer science graduates established some of the most important and successful companies in the history of technology. These individuals include Robert Metcalfe, who contributed to Ethernet's development, and Drew Houston, a co-founder of Dropbox.
Carnegie Mellon University
Carnegie Mellon University is a private research university with its main campus in Pittsburgh, Pennsylvania. Andrew Carnegie, a Scottish industrialist, founded the university in 1900. The School of Computer Science at Carnegie Mellon University provides undergraduate and postgraduate education in various specialized fields, such as neural computation, computational biology, language technologies, and machine learning.
Research projects in robotics and human-computer interaction are open to undergraduate students who want to participate. In the spring, students have the opportunity to present the results of their work at the "Meeting of the Minds," a celebration of undergraduate research held across the entire university.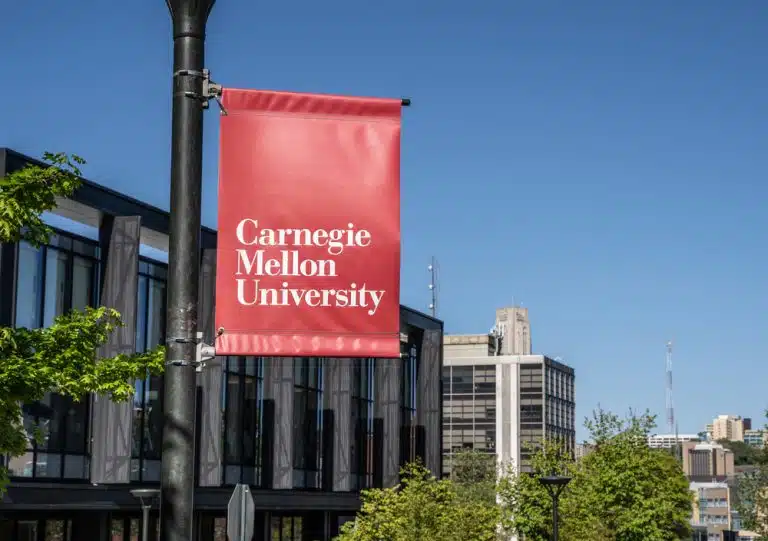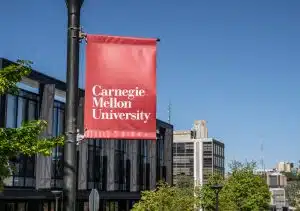 In addition, there is a vast selection of master's degree programs, many of which were pioneering efforts that were among the first of their kind anywhere in the world. These include a master's degree in computer vision and a master's degree in automated science. As one of the best computer science universities, much research is carried out in various fields, including brain science and autonomous vehicles. It was also the first institution, in 1982, to implement a "smile" in electronic communication, which was accomplished by a professor named Scott Fahlman.
University of California, Berkeley
In the late 1960s, the University of California, Berkeley initiated the creation of a department that would later become known as electrical engineering and computer sciences. Computer science can be studied as a major for a Bachelor of Arts degree, by enrolling in electrical engineering and computer sciences major, which leads to a Bachelor of Science degree, or by completing the courses required to get the minimum GPA and applying later to the major. Undergraduates have three options for studying computer science: as a major for a Bachelor of Arts degree, by enrolling in the electrical engineering and computer sciences major, or by completing the courses required to get the minimum.
All engineering and computer science students are strongly encouraged to take communication classes. This is because engineers and computer scientists frequently collaborate on projects. Postgraduate students have the option of enrolling in a program that is focused on research or industry. This will prepare them to continue working in a research-related field or enter the workforce.
The department's current and former members have been instrumental in establishing almost 900 different businesses. This, in turn, has made UC Berkley one of the best universities for computer science, according to its alumni and those who work in said businesses. Former students include Steve Wozniak, who, along with Steve Jobs, was one of the co-founders of Apple.
Harvard University
The year 1636 marks the beginning of Harvard University, making it the oldest university in the United States. It is widely regarded as one of the most prestigious educational institutions in the world and is a fellow member of the Ivy League.
What makes them one of the best universities for computer science is that the curriculum at Harvard University is intentionally flexible. Students majoring in computer science can combine their coursework with those majoring in other disciplines, such as mathematics, physics, economics, psychology, or linguistics. The Harvard University class that serves as an introduction to computer science is one of the most well-attended classes offered by the university.
The topics discussed in the computer science program range from cryptography to sensor motes. In addition, students get the chance to interact with influential thought leaders in the industry and use the newest tools and technologies, such as grid computing.
The field of computer science and technology is home to a wide variety of student organizations and societies, some of which include the Harvard Undergraduate Robotics Club and the Harvard Video Game Development Club. Alumni of Harvard include Bill Gates, who is credited with founding Microsoft, as well as Mark Zuckerberg, who is credited with inventing Facebook while he was still enrolled at the university.
Now that you know where to study computer science in the future, the next thing you should think about is your college admissions. To ensure that you get into the college you want, you can get help with AdmissionSight. With ten years of experience with college admission experts, Admissionsight can help you get into the college of your choice. You can talk to our experts today to get an initial consultation.