UCLA Graduation Rate
What Is the Graduation Rate for UCLA?
UCLA, or the University of California, Los Angeles, is a highly prestigious public research university located in the heart of Los Angeles. One of the most important factors that students consider when choosing a university is the graduation rate, which is the percentage of students who complete their degree program within a certain time frame. So, what is the graduation rate for UCLA? The UCLA graduation rate is now over 90% for freshmen, at a rate of six years, including time off.
For first-year students who graduated in 2021-22, it took an average of 11.6 registered quarters (excluding time off) to finish their degrees.
| | |
| --- | --- |
| Completion Period | UCLA Graduation Rate |
| Within 4 years | 82.50% |
| Within 5 years | 90.80% |
| Within 6 years | 92.10% |
| By Gender (graduated within 6 years) | |
| Women | 93.40% |
| Men | 90.30% |
| By Race/Ethnicity (graduated within 6 years) | |
| African-American | 79.80% |
| Hispanic | 88.70% |
| Asian | 94.90% |
| American Indian or Alaskan Native | 88.90% |
| Unidentified/Unknown | 94.60% |
| Non-resident/International | 91.40% |
This impressive UCLA graduation rate demonstrates that UCLA is a university that is dedicated to helping its students succeed. Its reputation as a top-ranked research university, makes it an excellent choice for students seeking a high-quality education.
How Many Credits Do You Need to Graduate From UCLA?
Graduating from college is a significant milestone, and it requires a significant amount of hard work and dedication. One of the most important things to consider when planning your college career is the number of credits you will need to graduate.
Now, how many credits do you need to graduate from UCLA? All UCLA students must complete a minimum of 180 quarter units. Students must complete no fewer than 180 units and no more than 216 units, with at least 60 units being upper-division courses (numbered 100 through 199). Credit for upper-division tutorials numbered 195 through 199 is limited to a total of 24 units for a letter grade, with 8 of those units credited toward the major.
These units are earned by taking classes, and the number of units required for each class varies depending on the course. Most classes at UCLA are worth 4 units, but some classes, such as labs and studio classes, may be worth more.
Students must receive at least a C (2.0) average in all courses completed at any UC campus to qualify for a bachelor's degree or to graduate in any institution or College at UCLA. Students must meet the (1) University requirements, (2) College or school requirements, and (3) department requirements, in addition to the grade point average requirement.
University Requirements: The University of California has created two graduation requirements for all undergraduate students: Entry-Level Writing or English as a Second Language (ESL) and American History and Institutions.
College or School Requirements: Degree requirements are established by the College and each institution with undergraduate programs. These typically include a unit requirement, which specifies the total number of units to be completed; a scholarship requirement, which specifies a minimum grade-point average; a residence requirement, which specifies the amount of study that must be completed on the UCLA campus; and course requirements, which may include general education courses, reading and composition courses, foreign language courses, and core courses for the specific area of study.
Department Requirements: In addition to the degree criteria specified by the College or school, each department or interdepartmental program establishes its own. Preparation for the major, which are lower-division courses established to prepare students for advanced study, and the major, which are upper-division course requirements, are the most common department requirements. Each department has its own set of requirements.
Additionally, students are also required to meet certain residency requirements to graduate, which means that students must complete a certain percentage of their units at UCLA. Thirty-five (35) of the remaining 45 units required for a bachelor's degree must be obtained on-campus. Eighteen (18) of the 35 units may be completed during summer sessions at UCLA.
Courses given by UCLA Extension are ineligible for application toward the residency requirement.
What Do Most UCLA Graduates Do?
With its excellent academic programs and world-class faculty and impressive 92-percent UCLA graduation rate, the university attracts some of the most talented and motivated students from around the world.  Students often ask, "What do most UCLA graduates do?"
According to data from UCLA's Career Center, the most popular industries for UCLA graduates include research, finance, consulting, computer science, healthcare and wellness, and engineering. Many UCLA graduates go on to work for major companies such as Amazon, Deloitte, Google, and Disney, or to start their own successful companies.
Other graduates also go on to pursue advanced degrees. The most popular graduate fields for UCLA graduates include business, law, medicine, and engineering. This is not surprising given the strength of UCLA's programs in these fields. UCLA's Anderson School of Management is ranked among the top business schools in the world, and UCLA's School of Law is ranked among the top 15 law schools in the United States.
Additionally, a significant number of UCLA graduates choose to go into public service, non-profit, and education fields. They are known to be engaged and civic-minded individuals, who are motivated to use their education to make a positive impact on their communities.
UCLA has a long history of producing successful and accomplished alumni. From actors and politicians to scientists and business leaders, UCLA's alumni network is diverse and impressive.
Some famous UCLA alumni include:
Jerry Brown, former California Governor
David Lee, Nobel laureate in Physics
Jeffrey Katzenberg, former CEO of DreamWorks Animation
Jack Black, actor
James Ellroy, writer
Herb Alpert, musician
Kareem Abdul-Jabbar, professional basketball player
Jackie Robinson, professional baseball player
Tom Bradley, former Mayor of Los Angeles
Maxine Waters, U.S Congresswoman.
From actors and politicians to scientists and business leaders, UCLA's alumni network is an impressive and inspiring group of individuals who have made significant contributions to their respective fields.
Is a Degree From UCLA Worth It?
Pursuing a college education is a significant investment, both in terms of time and money. One of the most important things to consider when choosing a university is whether the degree will be worth it in the long run. So, is a degree from UCLA worth it?
UCLA is one of the most prestigious and highly ranked universities in the United States, and it is consistently ranked among the top 20 national universities by U.S. News & World Report. UCLA offers a wide range of academic programs that are recognized for their excellence, and the university is home to world-class faculty who are experts in their fields. The university also offers numerous resources and opportunities for students to gain real-world experience and build their professional networks.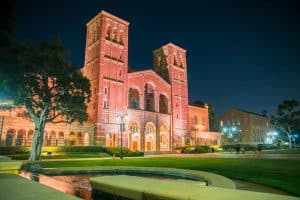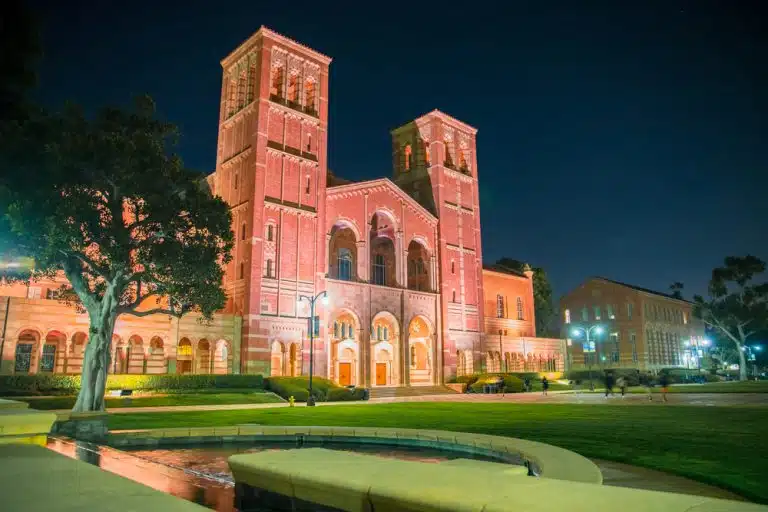 One of the biggest advantages of a degree from UCLA is the university's reputation and connections. The university has a vast alumni network and strong connections to industry leaders, which can help graduates secure jobs and advance in their careers.
Moreover, a UCLA degree can be an asset for many career paths. The university's graduates have a high level of job satisfaction, and are known for their ability to adapt and succeed in various fields. It is also worth noting that UCLA is one of the most diverse universities in the United States, which provides an inclusive and stimulating environment that can help students develop a global perspective and the ability to work with people from diverse backgrounds.
Alumni who are working six years after enrolling earn an average of $49,600 per year. While graduates earn an average of $70,700 after ten years.
In terms of individual areas of study, the following is a ranking of degree programs based on UCLA graduates' median first-year starting salary. Computer and Information Sciences graduates earn the highest starting salaries, with a median starting salary of $102,100, followed by Computer Engineering graduates earning $87,600 and Registered Nursing, Nursing Administration, Nursing Research, and Clinical Nursing graduates earning $82,300.
When it comes to post-graduate and doctoral students, those who complete the Business Administration, Management, and Operations (Master's Degree) program earn the highest median initial income of $135,200. The Computer and Information Sciences (Master's Degree) comes next at $122,100, and lastly, the Engineering (Master's Degree) earning a median initial salary of $108,200.
Of course, like any investment, the value of a UCLA degree will depend on the individual's circumstances and goals however, a degree from UCLA is generally considered to be an asset that can open doors to many career opportunities and set graduates on a path to success.
If you plan to apply to UCLA, it is crucial to weigh the costs and benefits to decide if a UCLA degree is the right choice. While the UCLA graduation rate is high, you must consider several more factors. Since this is a big decision, AdmissionSight can help you assess your college list and assist you through the application process.
At AdmissionSight, we have over 10 years of experience guiding students through the competitive admissions process to get accepted to the top universities in the world. On average, 75% of our students are admitted to an Ivy League university, Stanford, MIT, UChicago, and Caltech, one of the highest track records in the industry. Feel free to set up an appointment today to book your initial consultation.