What are the Unique Courses at USC?
When it comes to trying out new activities and discovering fresh passions, college is the ideal setting. Even though it might be difficult for you to truly pursue anything that you are interested in during your free time due to the likely overcrowded schedule that you have, you might be able to learn something new and intriguing from any of the unique courses at USC.
You will not only have access to a structured platform through which you can acquire knowledge but also have the opportunity to gain credit while engaging in enjoyable activities and discovering new things. Take advantage of the ability to earn elective credits by enrolling in one of the unique courses at USC. Enrolling in these courses will educate you on topics that are utterly foreign to you.
You may want to check out some of these engaging and beneficial courses that are offered at the University of Southern California if you are fortunate enough to have some spare time in your schedule.
What is USC known for?
What is USC known for? The University of Southern California is the oldest private research university in the state of California, having been established in 1880. Since that time, the institution has been able to witness the development of DNA computing, antiviral software, and image compression on its campus, making it a central hub of technological and engineering innovation.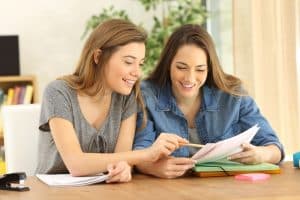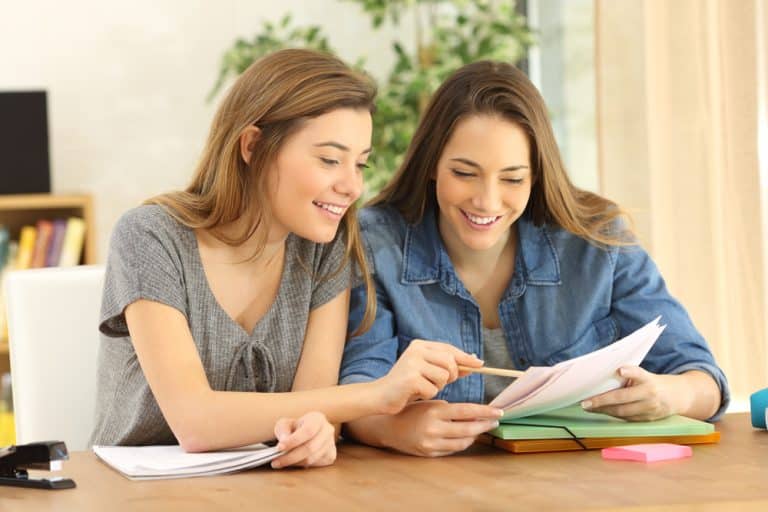 The School of Cinematic Arts at the University of Southern California is the oldest film school in the United States, and it is also widely considered to be the most prominent film school in the country. Notable alumni include Judd Apatow and Macy Gray. It is consistently recognized as one of the best film schools in the country, and it has produced a number of students and faculty members who have gone on to win Academy Awards and Emmy Awards.
The University of Southern California (USC) is home to a number of additional schools for the creative and performing arts. These schools include the Thornton School of Music, the School of Dramatic Arts, and the Glorya Kaufman School of Dance, all of which are regarded as some of the most prestigious in the country.
However, the University of Southern California is not solely famous for its programs in the creative and performing arts. For example, the Dana and David Dornsife College of Letters, Arts, and Sciences provide undergraduate students with about 140 different degree options to choose from, ranging from creative writing to physics to archaeology. These programs cover a wide range of traditional and specialized topics.
The faculty members have recognized authorities in their respective professions; among their accolades are Academy Award winners, Rhodes Scholars, MacArthur Fellows, and Nobel Laureates. Alumni are also leaders and often earn honors that are just as significant as those held by current students.
There are a variety of opportunities available to students at USC to study in other countries, including the Global Scholars Program, the USC Africa Fund, the Queens College Cambridge-USC Exchange Program, the Schaeffer Government Service Fellows Program, and the Global Fellows Internship Program. Many USC students decide to take advantage of these opportunities.
What are the unique courses at USC?
So, what are the unique courses at USC? It would appear that there are classes available for just about anything imaginable in today's world. There are classes at the University of Southern California that will make you look forward to your time spent there as a student, even if you despise writing papers, taking tests, and getting up at an ungodly hour.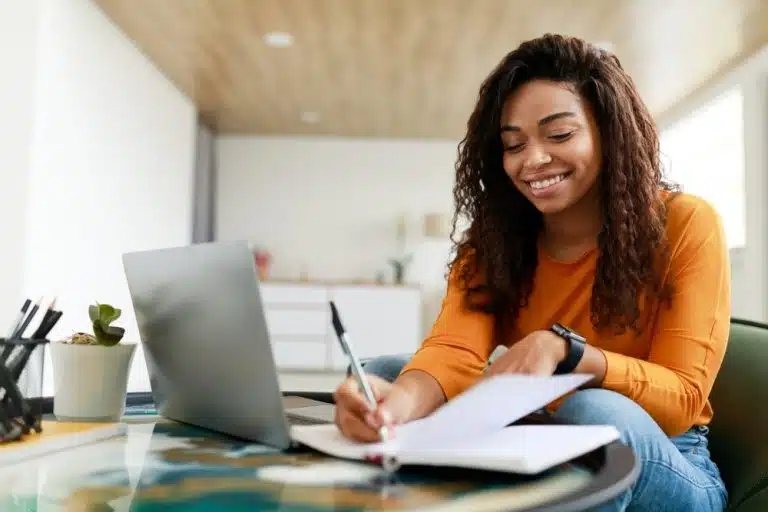 Here is a list of the interesting, exciting, and unique courses at USC:
AHIS 301 Guardians of the Past? Art Preservation, Ethics, and the Law
One of the unique courses at USC, this class offers an introduction to the major ethical, historical, and legal issues that are taking place all over the world around the preservation of art and collecting of art.
AHIS 304gm Art, Power, and Identity in Renaissance Italy
This course investigates the visual, material, and performative aspects of Italian culture throughout the Renaissance, focusing on how those aspects contributed to the manifestation of power and the development of identity.
Cinematic Arts 522 The Television Industry: Networks, Cable, and the Internet
The position that the television industry is in right now and where it is headed in terms of business paradigms.
This class will take an in-depth look at the television industry, covering topics such as the creation, development, and sale of an idea, as well as the operation of networks, cable providers, the internet, and mobile platforms.
CTCS 192gm Race, Class, and Gender in American Film
One of the unique courses at USC, the course examines the ways in which concerns of racial inequality, social stratification, and gender inequality are portrayed in contemporary American film. The purpose of this course is to illustrate the role that cinema plays in forming and altering ideas surrounding topics pertaining to American identity. The course will place an emphasis on both historical and contemporary representations. This class fulfills the prerequisite for USC's general education program.
CRIT 430 Undergrounds and Avant-Gardes: Experimental Art, Design, and Film
In the context of art and cultural studies, particularly with regard to recent advances in contemporary art, design, and popular culture, the topic of this class is the study of various ideas of criticism or resistance.
HIST 268g Kings, Courts, and Clerics: Foundations of East Asian Political Culture
The course focuses on the study of rulership and society in classical China and Japan, as well as the influence of these rules on the contemporary landscape of the region.
HIST 270 Queens, Witches, Courtesans: Women and Power in Renaissance Europe
An investigation into the lives of women who did not conform to the traditional roles of "wife, mother, and widow," as well as an investigation into the ways in which gender and power were negotiated.
MSCR 474 The Organ in Worship and Congregational Life
Playing accompaniment, reading vocal scores, improvising, playing hymns, conducting from the console, and reading the service repertoire are all examples of duties performed by an organist. A fundamental understanding of the organ as an instrument, as well as the process of preparing for and purchasing an organ.
POIR 518 Historical Memory and Public Diplomacy
This course examines the construction of national identities as well as the justification of foreign policy aims, with a particular focus on the impact that these processes have on international relations. Students who are not enrolled in POIR are required to obtain permission from the teaching staff before registering for the course.
PUBD 502 Historical and Comparative Approaches to Public Diplomacy
This course explores public diplomacy from both a historical and comparative perspective. Examines the practice of public diplomacy in both public and private settings, as carried out by individuals and organizations.
Moreover, as one of the unique courses at USC, the course examines several points of view, including the traditional, the critical, the conflict, and the peace.
What to consider in choosing a course?
What to consider in choosing a course at USC? It is essential to have a thorough understanding of the classes in which you are enrolling, regardless of the subject matter that you plan to concentrate on or the areas of study that particularly interest you. Despite the fact that you will almost certainly have the opportunity to pursue studies in fields that are of particular interest to you.
If you take too many unique courses at USC that aren't related to your degree, it could work against you if you end up not being able to fulfill the criteria for your major. If you keep these points in mind while selecting your college classes, you shouldn't have any problems.
Make sure you enroll in classes that are relevant to your interests.
It is a good idea to have some notion of what you would like to major in, even if you are uncertain or undecided about your major. Consider the subject that you enjoyed learning about the most when you were in high school. This may play a role in determining the major you choose to pursue.
On the other hand, this does not imply that you should enroll in any of the unique courses at USC that you have overheard students discussing elsewhere on campus. In fact, setting minimal goals for yourself can make it more difficult to take your academic pursuits seriously and complete the degree that was intended for you. Put yourself to the test by studying topics that you are actually interested in expanding your knowledge about.
Collaborate with your academic advisor.
You have to have access to someone who is willing and able to assist you in selecting the classes that you will need to take, be it one of your instructors or a member of the academic advising team at your college (or both).
Even though you are primarily responsible for ensuring that you are fulfilling the requirements of your major, your academic adviser should be able to assist you in doing so and can provide guidance regarding the selection of electives. If you want to ensure that you are moving in the proper direction, you should try to get together with this individual at least once every semester, such as when you are selecting the courses for the following semester.
Stay organized.
If you want to do well in college, you really have to keep yourself organized. Because you have so much on your plate between school, extracurricular activities, and social obligations, you are bound to neglect certain things. Find a solution to prevent that from occurring! Those who learn best through the use of their eyes and their hands may benefit much from using planners and calendars.
You might also invest in a voice recorder if you believe that this option will better suit your needs. If there is something that you need to finish or are concerned that you might forget, write it down. You should check your email every day and focus while you're in class. After establishing a pattern, maintaining organization won't be difficult at all, and in fact, it will quickly become second nature.
Want to learn more about the unique courses at USC? You've come to the right place. At AdmissionSight, we have over 10 years of experience guiding students through the competitive admissions process.
AdmissionSight can help you put your best foot forward when applying to college. Contact us today for more information on our services.