What Is It Like to Attend UCLA?
How is college life at UCLA?
How is the collegiate experience at UCLA? As a student at UCLA, you are a member of a community that is based around a variety of things, including beautiful scenery, easy housing, world-famous eating, cutting-edge resources, a vibrant social life, and more. Everything is right on campus, just waiting to be discovered by you. So, What is it like to attend UCLA?
Campus Environment
The 419-acre Westwood campus was intended to be a college in a garden, and it sprawls across the foothills of the Santa Monica Mountains and further south into the Los Angeles basin. You can find yourself wondering if or not every structure, bench, and route is.
At the bottom of the Janss Steps is the spot where Martin Luther King Jr. delivered his speech "Segregation Must Die." Awe-inspiring Romanesque Revival architecture may be found at Powell Library, the location where Ray Bradbury authored Fahrenheit 451.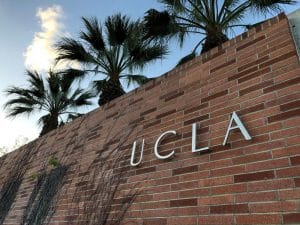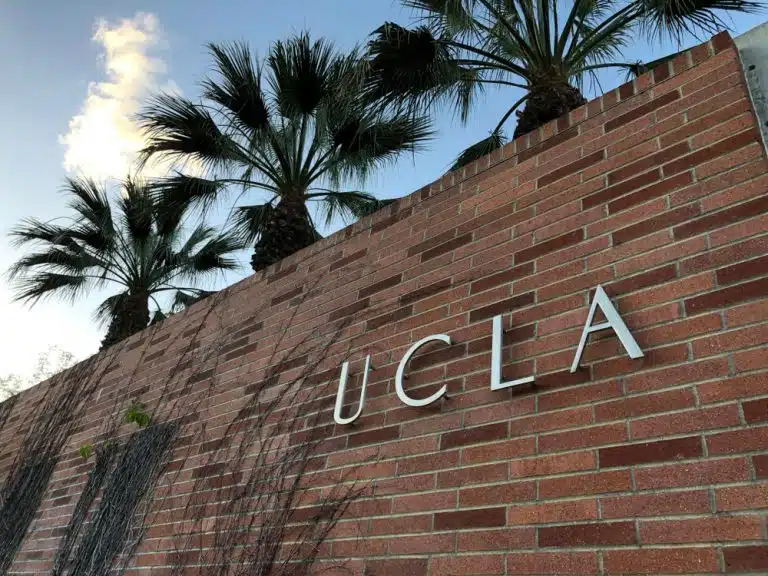 Stroll past sixteen distinct recreation centers, which serve as the training grounds for Olympic medalists as well as regular people. And while you're there, remember to take a selfie at the very spot where the Internet was created.
Housing and Dining
At UCLA, becoming involved in campus life is an integral element of the overall educational experience. Because of this, UCLA provides new freshmen with a guarantee of housing for the next three years, and as a result, 97% of freshmen choose to reside on campus.
Additionally, the institution is working toward its long-term goal of ensuring that all first-year students have a place to live for all four years of their academic degrees.
All of the university's residence halls are located within a short distance of one another and are easily accessible on foot. They are also situated in close proximity to the academic buildings, research labs, libraries, and athletic facilities on campus.
Students at UCLA have access to a wide array of housing options, ranging from traditional residence halls, dorm rooms, and suites to on-campus residences.
The "Lifestyle Preferences" portion of the housing application is extremely essential because so many students at UCLA share living space. Because of this, the university makes an effort to pair housemates according to choice.
The numerous living-learning communities that are located on the campus of UCLA provide an alternative to conventional on-campus housing options. These communities are places where students who share similar interests live together and participate in programs that are designed to cater to their academic, social, and personal needs.
Living-learning communities at UCLA are available to all undergraduate students, irrespective of their academic concentration, identity, or background. The following are examples of living-learning communities offered by UCLA:
Afrikan Diaspora
Chicanx/Latinx
Creative Collective
First to Go
Gender, Sexuality, & Society
Global Health
Pilipinx
Public Service & Civic Engagement
Sustainability
Technology & Innovation
Transfer Experience
The dining halls at UCLA on the other hand, are wonderful in many different ways. It has been said that they are among the finest that can be found in any college in the United States.
There is a wide variety of cuisine available to satisfy the preferences and dietary needs of all UCLA students. This includes individuals who are interested in eating foods that are sourced locally, as well as those who follow a kosher, halal, vegetarian, vegan, or flexitarian diet.
Five of the university's dining options have earned the designation of "Green Restaurant Certified," making them suitable for customers who are environmentally conscious.
A food service provider must meet environmental accomplishments in seven categories in order to become Green Restaurant Certified: water efficiency, waste reduction, and recycling, sustainable furnishings and building materials, sustainable food, energy, disposables, and chemical and pollution reduction.
The four residential restaurants at UCLA constitute the backbone of the university's dining program. These restaurants offer up to 10 different entrée options at each meal and are set out in the style of an all-you-can-eat buffet.
Each has its own distinctive motif and source of inspiration, providing students with a variety of dining options that range from healthy to Mediterranean to Asian to American street food.
Clubs, Organizations, and Recreation
You are sure to make new friends, discover new sources of motivation, and possibly even make a difference in the world due to the fact that students come from all over the world and all areas of life.
There are over a thousand student groups and organizations on the UCLA campus, and they cover a wide range of interests and activities. This means that students at UCLA have access to a wider variety of extracurricular possibilities than just sports.
Quidditch, sports-inspired by Harry Potter that is played on campus, Latin dance classes, and membership in the Milk and Bookies, an organization that promotes literacy in the greater Los Angeles area, are also popular clubs on campus.
Traditional extracurricular activities, such as working at the student newspaper or participating in student government, are also popular.
The UCLA campus has a long tradition of community development, as seen by the presence of more than one thousand different student clubs and organizations. The following is a short list of just some of the many different areas that the students like investigating:
Sports and Recreation
Culture and Identity
Business and Entrepreneurship
The Arts
Student Government
Volunteering
Health and Wellbeing
Your mental and physical well-being are directly related to your ability to achieve the educational objectives you have set for yourself. The Arthur Ashe Student Health and Wellness Center (The Ashe Center) is open to assisting your development by providing health and wellness services of the highest caliber, which are delivered with compassion by experts who are fully committed to their work. The following are available for everyone:
Primary Care
Women's Health
Immunizations
Travel Medicine
Physical Therapy
Specialty Clinics
Radiology and Laboratory
Acupuncture
The ease of access is essential. Online appointment scheduling and the ability to communicate confidentially with primary care doctors are now available to students. In addition, there are other resources available, such as a nurse line that is available around the clock and safety escorts.
Career Center
Getting a job on campus is a great way to get your finger on the pulse of life at UCLA. Or, you might devise a career strategy that would make you competitive in the employment market of Los Angeles and beyond. You have the option of doing either one or even both while investigating the wealth of advice and possibilities offered by the Career Center.
Beginning on the first day of a student's first year at UCLA, the career center guarantees that students' academic goals and career ambitions are aligned with one another.
Students have access to a wide range of programs that can assist them in preparing for a variety of different opportunities, from graduate school to their first employment.
What are students like at UCLA?
How would you describe the typical UCLA student? A great part of "What is it like to attend UCLA?" is its students. The vast majority of students are cooperative, yet there is an undeniable air of autonomy among them as they work toward the professional or social goals they have set for themselves.
The students who enroll at UCLA come from a wide range of different places, and while they all seem to have a good time during their time at the university, they also all seem to have a strong work ethic.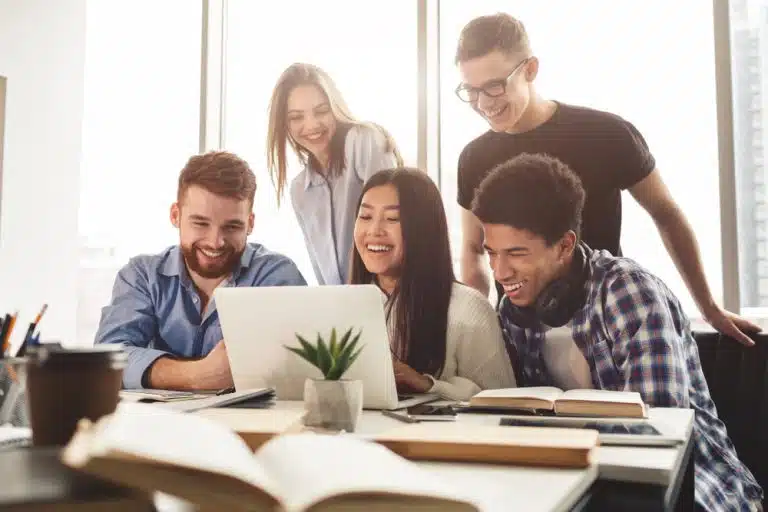 Ability to lead, character, motivation, persistence, initiative, originality, creativity, intellectual independence, responsibility, insight, maturity, and proven care for others and the community are among the qualities that UCLA students have.
What is the vibe of UCLA?
What is the general atmosphere like at UCLA? What is it like to attend UCLA? The amazing opportunities that are available to students at UCLA are spread across the university's many academic programs, extracurricular activities, and vibrant campus life.
Students at UCLA have access to a variety of resources both on and off campus as a result of the university's enviable location in Southern California and the enormous size of the Bruin alumni network.
The illustrious communities of Bel Air, Brentwood, and Beverly Hills surround the campus of the University of California, Los Angeles (UCLA). Due in large part to the district of Hollywood, the city of Los Angeles is widely regarded as the global center of the entertainment industry as well. The city has held the Olympic Games not once but twice and will do so again in 2028.
Additionally, the city is home to two National Football League clubs, two NBA teams, one Major League Baseball team, and one National Hockey League team.
The city of Los Angeles is a worldwide hub that, in addition to the options that are available on campus, provides extraordinary opportunities that further enrich student life at UCLA.
Students have access to restaurants, museums, and theaters in Los Angeles that are on a world-class level.
The Los Angeles International Airport (LAX), which is one of the busiest airports in the world, is convenient for students who want to travel because it provides 737 daily nonstop flights to 100 cities within the United States and 1,386 weekly nonstop flights to 88 cities located in 44 different countries.
Everyone at UCLA, whether they teach, work, or learn there, has a great time being there. They take a great deal of pride in the institution. The size of the student body and the number of people in each class reflects the enormity of the campus. People adore UCLA, regardless of whether or not they attended the university.
We at AdmissionSight, hope that the information provided above about "What is it like to attend UCLA?" will be helpful to you. But, should you need more, we got you covered.
With over a decade of experience, AdmissionSight can help and provide you with all the information you need to go to the school of your dreams. Contact us at your earliest convenience.