What Major is UCLA Known For?
What is UCLA?
What exactly is UCLA? The University of California, Los Angeles (UCLA) is a prestigious public research university in the vibrant Westwood neighborhood of Los Angeles, California. Established in 1919, UCLA has become a world-renowned institution with a rich tradition of academic excellence and groundbreaking research. For that reason, more people would like to know what major is UCLA known for.
The university consistently ranks among the top institutions globally, showcasing its strong reputation and commitment to providing quality education and research opportunities. UCLA's status as a leading university underscores the importance of choosing the right major for prospective students. The institution offers diverse programs and resources to help students excel in their chosen fields.
Selecting a major that aligns with an individual's passions and career aspirations ensures that they can make the most of UCLA's world-class faculty, state-of-the-art facilities, and extensive network of alumni and industry connections, ultimately setting the stage for a successful and fulfilling academic journey.
Why study at UCLA?
Studying at UCLA offers numerous benefits, making it an attractive choice for students seeking a high-quality education and an enriching college experience. Some of the reasons why one should study at UCLA include the following:
Prestigious reputation: UCLA is consistently ranked among the top universities in the world, known for its excellence in academics, research, and innovation. A degree from UCLA carries significant weight and can open doors to future opportunities.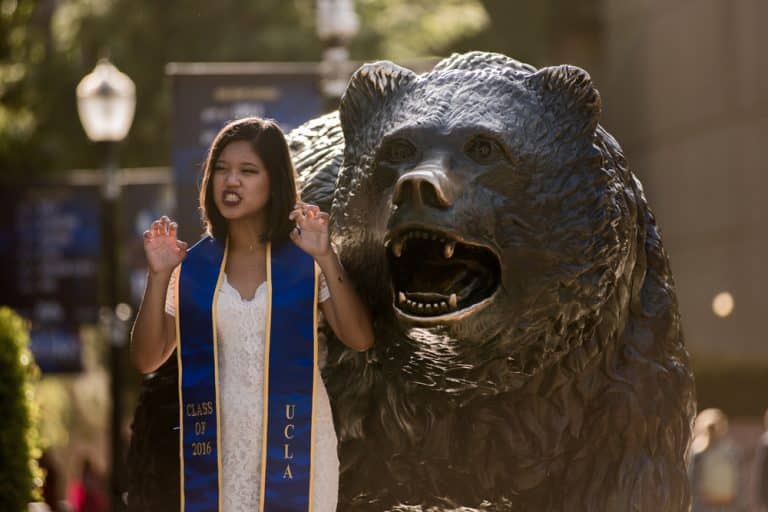 World-class faculty: UCLA's faculty includes esteemed scholars and industry professionals who are leaders in their respective fields. Students can learn from and work alongside these experts, gaining valuable insights and mentorship.
Diverse academic offerings: UCLA offers various majors, minors, and interdisciplinary programs across various fields of study, allowing students to tailor their education according to their interests and career goals. It is noted that a lot of students are learning what major is UCLA known for.
Research opportunities: As a leading research institution, UCLA provides students access to cutting-edge facilities and numerous research opportunities, fostering a culture of intellectual curiosity and innovation.
Vibrant campus life: The UCLA campus boasts a diverse and inclusive community, with countless student clubs, organizations, and activities that cater to a wide range of interests, promoting personal growth and fostering lifelong friendships.
Location: UCLA's Westwood location places students in the heart of Los Angeles, a global city with a thriving economy and rich cultural scene. This provides students access to networking opportunities, internships, and job prospects in various industries, including entertainment, technology, and business.
Financial aid: UCLA offers a range of financial aid options, including scholarships, grants, and work-study programs, to help students manage the cost of their education and reduce financial barriers.
Career support: UCLA's extensive alumni network and strong industry connections provide students with valuable resources and support in their job search, internship placements, and career development.
It is a big reason why people want to know what major is UCLA known for. By choosing to study at UCLA, students receive an exceptional education and become part of a dynamic and supportive community that fosters personal and professional growth.
Renowned majors at UCLA
Film and television
UCLA's School of Theater, Film, and Television (TFT) stands as a shining beacon of excellence within the entertainment industry, offering an unparalleled education in the art and business of film and television production. This prestigious school attracts talented students from around the globe who are passionate about storytelling, performance, and the creative process.
Through a unique curriculum that blends practical training with theoretical study, students learn from accomplished faculty members with extensive industry experience. The UCLA TFT program boasts an impressive list of prominent alumni, including notable filmmakers, actors, and industry professionals who have significantly impacted the entertainment world. This has made it one of the majors at UCLA that have been discussed in terms of what major is UCLA known for.
These connections provide current students with networking opportunities, internships, and career placement assistance, granting them access to the vast resources of the thriving Los Angeles entertainment scene.
The school's emphasis on fostering innovative and original ideas, coupled with strong industry ties, ensures that graduates emerge well-equipped to navigate the ever-evolving landscape of film and television production.
Psychology
The UCLA Psychology Department is a distinguished hub for studying the human mind, offering rigorous academic programs covering various psychological disciplines. The department is renowned for its world-class faculty, which are not only dedicated to teaching but also deeply engaged in cutting-edge research.
Students benefit from access to numerous research centers and opportunities, such as the UCLA Staglin Center for Cognitive Neuroscience, the Center for Culture, Brain, and Development, and the Fernald Child Study Center.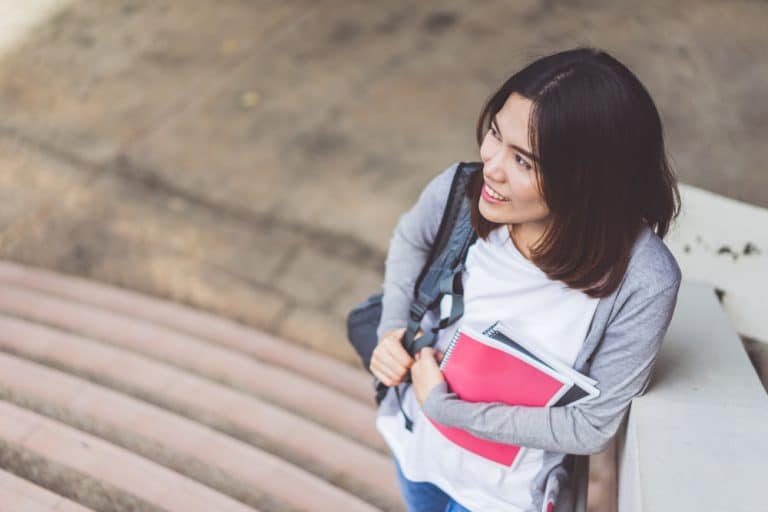 These research institutions provide invaluable opportunities for both undergraduate and graduate students to work alongside leading scholars, gain hands-on experience, and contribute to the advancement of knowledge within the field of psychology.
By combining the depth and breadth of its academic offerings with exceptional research facilities and resources, the UCLA Psychology Department fosters an intellectually stimulating environment that prepares students to excel in their chosen career paths, whether in academia, clinical practice, or other related fields.
Engineering and computer science
The UCLA Samueli School of Engineering is a highly respected engineering and computer science institution known for its innovative academic programs, groundbreaking research, and distinguished faculty.
With a wide array of specializations, such as aerospace engineering, civil and environmental engineering, electrical and computer engineering, and more, the school provides students with the necessary tools and resources to excel in their chosen disciplines.
Moreover, the Samueli School emphasizes interdisciplinary collaboration, allowing students to engage in cutting-edge research across various fields and develop comprehensive, innovative solutions to complex problems.
This approach equips students with a solid foundation in their chosen disciplines and cultivates a broader perspective that fosters creative thinking, problem-solving, and adaptability.
By offering diverse specializations and encouraging cross-disciplinary collaboration, the UCLA Samueli School of Engineering prepares its graduates to become leaders in their respective fields, contributing to the global advancement of engineering and computer science. With all said and done, it is no wonder the engineering degrees are talked about when asking what major is UCLA known for.
Life sciences and medicine
UCLA is a powerhouse in the life sciences and medicine. Its College Life Sciences Division and the esteemed David Geffen School of Medicine are working to advance our understanding of human health and biology.
The Life Sciences Division offers a wide array of undergraduate and graduate programs in disciplines such as biology, biochemistry, ecology, and genetics, to name a few. Students benefit from state-of-the-art facilities and research laboratories, which allow them to delve into the intricate workings of life processes and contribute to groundbreaking discoveries.
The David Geffen School of Medicine at UCLA, one of the top medical schools in the nation, provides a comprehensive medical education, with students gaining hands-on clinical experience at the world-renowned Ronald Reagan UCLA Medical Center.
The school's emphasis on research, community engagement, and clinical excellence prepares its graduates to become healthcare leaders, driving advancements in medical knowledge, patient care, and public health.
These two institutions create a vibrant ecosystem for studying life sciences and medicine at UCLA, fostering an environment where students can thrive academically, professionally, and personally.
Business and economics
Another degree considered when discussing what major is UCLA known for is the business degree in UCLA. UCLA's prominence in business and economics is anchored by the esteemed Anderson School of Management and the robust Department of Economics.
The Anderson School offers top-tier undergraduate, graduate, and executive programs in management, finance, and related disciplines, with a curriculum, focused on leadership, innovation, and social responsibility.
Students at the Anderson School benefit from the world-class faculty's wealth of experience and expertise, which helps shape the next generation of business leaders and entrepreneurs. The school's strong connections with the global business community also provide students with networking opportunities, internships, and practical, real-world experiences that complement their academic pursuits.
Meanwhile, the Department of Economics offers rigorous economic theory and empirical analysis programs, equipping students with the skills necessary to understand complex economic issues and develop policy solutions.
With a strong emphasis on research and collaboration, the department fosters an intellectually stimulating environment where students can engage with pressing global economic challenges.
The Anderson School of Management and the Department of Economics contribute to UCLA's reputation as a leading institution in business and economics, preparing graduates to make meaningful contributions and drive positive change in the global economy.
Now that you know about UCLA, you should have an easier time in deciding if you will enter this university. Wherever you might want to enter, you can get help with AdmissionSight with the help of our world-class guidance. With the help of experts, choosing the best university that suits you best shouldn't be hard with the help of AdmissionSight. You can talk to us today to get started.