Scholarships at UCLA
A public research institution in the United States that is located in Los Angeles is called the University of California, Los Angeles. The production, diffusion, preservation, and use of knowledge for the betterment of global society are among its primary aims. Students who are enrolled are eligible for scholarships at UCLA. It's possible that the university, the school, or perhaps some smaller clubs or colleges are supporting these.
UCLA is consistently ranked as one of the best public colleges in the United States. It is renowned for the excellent quality of the academic course load, research, teachers, and professors as well as the difficulty of the coursework.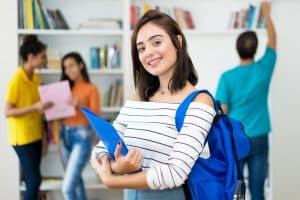 Students will greatly benefit from the renown, acclaim, and fantastic employment possibilities that come with attending UCLA because of the school's reputation for academic excellence. Students have been able to receive financial assistance through grants and scholarships at UCLA.
Can you get a full scholarship to UCLA?
Can you get a full scholarship to UCLA? Financial prizes that can be granted to students on the basis of their merit, their need, or both are known as scholarships. They could cover a portion of your tuition or pay all of the costs associated with your college education, depending on the type of assistance they provide.
The funds received from a scholarship do not have to be paid back. Scholarships at UCLA are an excellent method to gain access to additional cash for college, which can dramatically lower the amount of money you need to borrow from the government or earn through a job.
Students that achieve academically and take on leadership responsibilities can be rewarded, encouraged, and assisted through the use of scholarships. During the selection process, a number of additional criteria are taken into consideration. These criteria include campus or community activities, volunteer work, employment experience, and financial necessity.
The application for undergraduate scholarships offered by Financial Aid and Scholarships is available at all times during the academic year. Students that submit their applications before the 30th of June each year are given priority consideration for the available spots.
Types of UCLA Scholarships
It's possible that you've already located some scholarships at UCLA that are available to students, and now you're curious about other, more specialized types of scholarships that are also available to students at UCLA. The following is a brief rundown of the many kinds of scholarships to which you may submit an application.
Academic Merit-based Scholarships
Your demonstrated academic prowess is the only consideration for awarding you one of these scholarships. The applicant's grade point average (GPA), scores on standardized tests (ACT, SAT, Advanced Placement exams, etc.), or any other academic scores may be used while making these decisions.
When you apply to colleges, the colleges will obtain your standardized test scores because some colleges offer scholarships based on academic excellence to students who will be joining their incoming classes. You will, however, be required to send these scores to other organizations in order to be considered for academic scholarships offered by other organizations.
If you are receiving recurring award money from an academic scholarship from UCLA, there is a possibility that there is a minimum GPA requirement that you must meet each year in order to continue receiving the money each year or each semester. If you are meeting this requirement, you will continue to receive the money.
Major-based Scholarships
Scholarships that are determined by a student's intended field of study are known as major-based scholarships, and they are financial rewards that can only be received by students who have already declared or are planning to follow a certain major.
Some of these grants are searching for a more diverse pool of candidates, including students majoring in subjects like art and science, for example.
Identity-based
Scholarships that have a qualification that is partially dependent on the applicant's identification are exclusively available to those who belong to those particular categories.
These scholarships are available for a variety of reasons, including assisting students who come from impoverished families and communities that are disenfranchised, as well as presenting rewards to students who share the same traits as someone who has died away in commemoration of that person.
Athletic Scholarships
The athletic ability of a student, typically in the context of a particular sport, is taken into consideration when awarding sports scholarships. Many times, coaches from prospective institutions may scout out students who are performing well during the season of their respective sport, and then they will decide whether or not to make an offer to those students.
You are often expected to play for the collegiate team of the institution that is sponsoring the athletic scholarship in order to be eligible for the award money that comes with it when you accept an athletic scholarship.
If you are interested in receiving an athletic scholarship from UCLA, you should be aware that it is quite likely that you will be forced to compete for the institution. Because of the significant amount of time that will be required of you, you should carefully examine whether or not you will be able to balance the academic demands of college with the time that you spend competing.
Leadership merit-based Scholarships
Students who exhibit, both inside and outside of the classroom, the characteristics of an effective leader are considered for leadership scholarships. It is not at all unusual for potential candidates for these scholarships to be suggested by others rather than applying directly themselves.
Students at UCLA should keep an eye out for the UCLA Freshman Regents Scholarship, which is offered as part of the Regents Scholarship Program. This scholarship is one of the many that are available.
Any student who will be starting their college career as a freshman or transferring from another institution and has demonstrated great promise, academic performance, and leadership. Because you can only get this scholarship if you are extended an invitation, there will not be an application for you to fill out in order to be considered.
What are the scholarships at UCLA?
What are the scholarships at UCLA? One of the most effective ways to lower the overall cost of attending the University of California, Los Angeles (UCLA) and the other associated costs is to apply for and be awarded a scholarship there.
In addition to not needing to be repaid, this form of financial assistance like many of the scholarships at UCLA offers a multitude of alternatives to a wide range of student demographics, such as first-year students or undergraduates. To put it another way, there is room for virtually all pupils to submit an application.
UCLA Achievement Scholarships
This is a scholarship for students who will be starting their first year of college, and the most they may receive each year is $10,000. Students are chosen to receive this scholarship according to their level of merit, but the amount they get is depending on their level of financial need.
Because of this, in order to be eligible, you need to submit either the FAFSA or the Dream Act Application, and you also need to be a citizen of the United States or an undocumented student. When you demonstrate that you are in need of financial assistance by completing these documents, you will immediately be evaluated for this award.
Regent Scholarships
Students who apply for this scholarship at UCLA have the opportunity to receive up to full tuition, lodging, and board, depending on their level of financial need. It is the most distinguished award that the university has to offer.
Regent Scholars are selected not based on a student's financial need, as is the case with the UCLA Achievement Scholarships, but rather on the student's academic achievements and leadership abilities.
However, after a winner is chosen, the amount of the award is determined by how much the applicant is struggling financially. If you are able to demonstrate financial need, there is a chance that the Regent scholarships will pay your whole educational expenses, including room and board.
If you don't have any requirements that must be fulfilled, the smallest amount you could receive is $2,000.
The requirements for participation are identical to those found in the accomplishment scholarship described above. You will not be required to submit a separate application form in order to be considered for this scholarship; however, you may be invited to participate in an interview as part of the selection process.
In the event that you are extended an invitation to an interview, you should not decline it because there is a possibility that UCLA's most coveted scholarship will be awarded to you.
UCLA Chancellor's Blue and Gold Scholarships
This award was designed to provide financial assistance to high school seniors from the greater Los Angeles area who are attending UCLA and come from high schools with low enrollment rates. The maximum amount of the scholarship awarded each year is $5,000.
Because they will evaluate students based on the entrance application that students fill out, there will be no need for you to fill out a separate application in order to be eligible for the program. This, of course, includes information about the student's high school background and where they went to school.
The Chancellor's Blue and Gold Scholarships at UCLA have given away millions of dollars to a large number of students who were qualified to receive them.
What are the UCLA scholarships requirements?
What are the UCLA scholarships requirements? You are required to fill out the FAFSA if you are a citizen or permanent resident of the United States, or the Dream Act Application if you are an undocumented student, in order to be considered for many of these scholarships at UCLA, which award monetary aid based on the applicant's demonstrated financial need.
These documents will ask you questions regarding your current financial situation and will use your responses to determine what you require.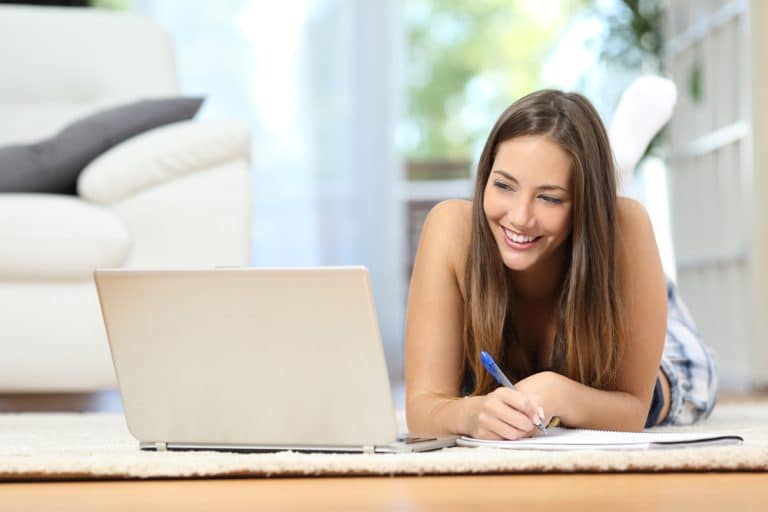 At UCLA, students can choose from three primary categories of financial assistance. These awards are given out by the federal government, individual states, and individual universities.
Students who come from households with lower incomes are eligible to apply for financial assistance from the federal government in the form of grants. One of the most well-known federal grants is called the Pell Grant, and it awards a maximum of $6,000 each academic year. Although it may not seem like much, if you are qualified for a Pell Grant, you are also qualified for a wide variety of other forms of awards that might help pay for your education at UCLA.
State grants are monetary awards provided by the state of California to residents of the state who are enrolled or planning to enroll in an educational program at a California university. These grants consist of the California Middle-Class Scholarship, the Chaufee Grant, the California A Grant, and the California B Grant, as well as the Cal A&B Competitive Grant.
Want to learn more about scholarships at UCLA? You've come to the right place. At AdmissionSight, we have over 10 years of experience guiding students through the competitive admissions process.
AdmissionSight can help you put your best foot forward when applying to college. Contact us today for more information on our services.