A Helpful Guide to High School Summer Internships
What Is the Best Way to Search for Internships?
If you are going into your summer break from high school without a job to keep you busy, start thinking about where to find internships for high school students next summer. Summer internships are an excellent method to test your interest in various jobs and gain skills that will be valuable regardless of the career path you ultimately pick. If you wonder, "What is the best way to search for internships?" In most circumstances, you will need to seek outside of your school for a job that matches your interests. Students need various networking and research strategies to find high school summer internships.
You may believe that internships are solely available to college students. While most college students complete at least one internship, internships for high school students have recently become more common.
Whatever field you are interested in, an internship can be a helpful method to learn more about it and make critical decisions about your college or university, major, and long-term career objectives. You will learn about the industry's details, expectations and obligations, the numerous regulations and occupations, how people work together, and much more.
Internships are available in practically every field, but these are some of the most common:
Media, Communications, Public Relations, or Journalism
Medical
Science
Finance
Information Technology
STEM
A summer internship can be found and applied for by almost every student. Some possibilities are available to first-year high school students through seniors, while many companies restrict the candidate pool to individuals aged 16 and up. Make sure to investigate several internships to get the one that best suits your needs and qualifications.
Here are some pointers to help you get started in looking for high school summer internships:
Inform the People Around You.
Inform your parents, your parent's friends, your friends' parents, instructors, coaches, and any other adults you know that you want to work as a summer intern in a specific field. Maybe your aunt's closest friend's former employer may be asking for assistance; but until you speak up, that connection may not be established.
Make It Available Online.
Post a question on Facebook, Twitter, or Instagram asking if anyone knows of any internship possibilities at a specific company or industry.
Consult Your School's Guidance Counselor.
If companies are actively looking, your guidance counselor may be aware. He or she may also be aware of previous students' internships and be able to provide promising connections.
Inquire Through Cold Calling.
Inquire about internships or volunteer opportunities for high school kids at area libraries, hospitals, museums, zoos, YMCAs, churches, newspapers, television stations, senior centers, and other companies.
Search for Internships Online.
A simple Google search is the most efficient way to find internship opportunities. Begin by looking for "high school summer internships" or "summer internships for high school students." Indeed.com and LinkedIn are fantastic sites to start your search. Create an account and post your resume to these professional social networking sites. These are excellent resources for high school students looking for corporate internships.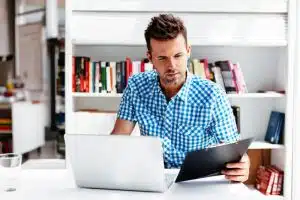 Listings are updated on a frequent basis, so make sure to check your sources for the most up-to-date information. When searching, keep your timeframe in mind, since many organizations start hiring months in advance.
Summer internships, for example, are frequently advertised in November with deadlines set early in winter, even if the start date is in May or June. Starting the search early will provide you an advantage over the competitors and minimize a last-minute rush to complete your materials on time.
Organization will be critical in this situation. To stay on track when juggling internship listings, applications, and deadlines, you can create an online spreadsheet or calendar. Many employers expect employees to have a basic understanding of technology, so brushing up on your digital skills won't hurt.
What Do Students Do During Internship?
High school represents the end of your childhood and the start of your adult life. This stage of your life may be hectic and complicated, but it is the best time to prepare for what is to come: a fiercely competitive job market. You can use this time to increase your employability, to have many more employment alternatives in the future.
What do students do during internship? Your internship duties and responsibilities will be heavily influenced by where you work. You could be calling potential clients for a company, conducting a research experiment in a lab, providing tours at an art gallery, or any of a variety of other jobs.
Typically, you will spend your internship performing tasks like those performed by an entry-level employee at the firm. You might also conduct tasks related to other jobs to learn more about different career options. You may work with staff, clients, other interns, on your own, or a combination of these during your internship. Typically, you will be assigned a supervisor who will function as your boss, assign you tasks, and ensure that you are comfortable during your internship.
While many of these high school summer internships are unpaid, some do offer financial compensation.
Paid internships are less popular for high school students, but you should apply nonetheless. Even if an internship is unpaid, it can help you get a head start and lead to a career in the future. After graduating from high school or college, many interns are offered full-time careers, so doing some extra work now can be beneficial in the long term.
According to a poll of over 300 employers, 45% believe that high school internships will "very likely" or "completely likely" lead to full-time employment at their organization. However, before you commit to an internship, ensure that you understand the expectation of the experience.
Consider the time commitment, length of the internship, responsibilities, and whether you will receive anything in exchange. Some unpaid internships may include additional benefits such as free classes at associated universities, travel reimbursement, or even housing. You should also make sure that you understand your obligations and that you are comfortable carrying them out.
Internships are an excellent method to break into challenging job domains. An internship is a way for students who desire to obtain experience in research, medicine, law, or other fields that generally need an advanced degree to gain some insight and experience without committing to a degree yet. You will learn about the industry and make valuable connections with people who may eventually write you a recommendation or maybe offer you a job.
What Are the Best Summer Internships for High School Students?
Internships, both in-person and virtual, assist high school students learn professional skills and a basis for future professions. Internships allow high school students to explore several professional disciplines and areas of interest to select which career path they want to pursue in the future.
Though students frequently wait until college to apply for internships, high school students, particularly graduating seniors, have numerous opportunities to begin gaining experience in their chosen industries right now.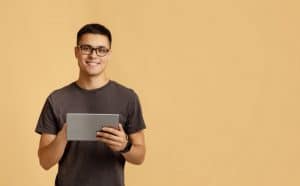 So, what are the best summer internships for high school students? Learn more about these fantastic high school summer internships in industries ranging from engineering and STEM to business and the arts.
Computer Science Summer Institute (CSSI) – Google
Many high school students ask if they can earn a summer internship with Google. While Google exclusively offers internships in sectors such as business, engineering, and technology to undergraduate and graduate students, CSSI has a summer program at Google that is open to high school seniors who are entering a four-year undergraduate degree.
Students must plan to major in computer science, computer engineering, software engineering, or a major closely related to that field. Students will have the opportunity to learn more about computer science and interact with Google personnel while participating in the program.
Microsoft High School Internship
Microsoft's high school internship program gives students the opportunity to learn more about computer science and programming. This high school summer internship, with a STEM (science, technology, engineering, and math) focus, is ideal for high school students interested in obtaining a degree in a STEM-related field. Students can earn on-the-job experience by completing difficult yet feasible STEM projects.
The LAUNCH Program – Kaiser Permanente
High school students interested in health-related disciplines can apply for eight-week paid summer internships at Kaiser Permanente. Kaiser deliberately saves positions for students who possibly could not pursue their careers in health. During the internship, students acquire hands-on experience while being paid a minimal wage hourly.
CARES Summer Program – Johns Hopkins
Johns Hopkins offers several summer programs to encourage underrepresented high school students to pursue careers in science, public health, and medicine. These programs cover a wide range of STEM and health-related topics. Johns Hopkins University even hosts a symposium for CARES program participants.
Central Intelligence Agency Summer Internship
The Central Intelligence Agency (CIA) accepts applications for summer undergraduate program internships from high school seniors hoping to enroll in a four- or five-year undergraduate program. Students gain knowledge about the world of intelligence while working on projects related to their planned college major.
NASA High School Internship
NASA's Goddard Space Flight Center offers internships to high school sophomores, juniors, and seniors who are at least 16 years old to participate in research or other experiential learning at a NASA facility under the supervision of a mentor. Internships are available on four different campuses in Maryland, Virginia, New York, and West Virginia. NASA internships are intended to engage students who are interested in STEM subjects.
The Intern Group International Internships
The Intern Group accepts applications from students aged 18 and up who want to do an internship abroad in practically every profession, including business, finance, and marketing, as well as engineering, architecture, and law. Students go to countries in Europe, Asia, Australia, Latin America, Africa, the United States, and Canada for cultural immersion and scholastic growth.
Smithsonian Summer Internship
Summer internships at the Smithsonian Institution are available for high school students interested in history, culture, art, design, technology, science, and nature. Students can select from a variety of opportunities created to help students express themselves, develop communication and leadership skills, and prepare for college and future careers while exploring the Smithsonian's museum spaces.
Hutton Junior Fisheries Biology Program
This summer program for high school students interested in the fisheries industry, sponsored by the American Fisheries Society, pairs selected Hutton Scholars with a fisheries practitioner in their area. Students acquire hands-on fisheries scientific experience in a freshwater and/or marine context while being compensated financially for their time of being an intern.
The Met Summer High School Internship
Rising juniors and seniors who live in, or attend high school or home school in, New York, New Jersey, or Connecticut, are eligible for paid high school summer internships at the Metropolitan Museum of Art.
Students can network with professionals in the artistic, museum-related, and other creative fields during this program. Students are paid a stipend while developing professional skills and networking with other students.
Geosciences Bridge Program
The Geosciences Bridge Program at the University of Maryland Eastern Shore (UMES) provides a six-week paid internship for graduating high school students interested in geoscience careers. Students can participate in lectures, hands-on activities, and field trips while earning college credit for two courses.
Do Internships in High School Look Good on College Applications?
Do internships in high school look good on college applications? Internships distinguish you from other undergraduate applications. While high school students must complete a specific number of volunteer hours, taking on an internship in high school can help you create influential relationships.
When admissions committees evaluate applications for specific competitive programs, they frequently consider a student's extracurricular activities, work experience, essays, or internship experience.
Internships can also result in strong letters of recommendation. Not all undergraduate or college programs will require these supplementary materials, but for those that do, your supervisors are ideal referees for your application. They are witnesses to your behavior and attitude in a semi-professional work setting and they can offer a unique perspective on your developing professional attributes.
Finally, most high school applicants will not have any internships because they are not compulsory and are rarely offered in classrooms. Internships, as a result, are frequently the exception rather than the rule in college applications, and applicants who have participated in them are more likely to stand out.
High school summer internships are significant because they allow students to gain valuable experience. Admissions officers will most likely favor a high school student who has internships on their high school resume since they are thinking about their future. Attributes such as determination and planned action strongly signal that the student will succeed in the program to which they are applying.
Of course, your GPA (or the grading system in your country/province/state) is the primary criterion for academic preparedness, but colleges are always looking to analyze your application holistically. In terms of admissions strategy, it is difficult to disregard the importance of an internship, not only for being admitted to a college but also for professional success.
If you need assistance choosing the internship that matches your goals and interests, AdmissionSight can guide you in finding and reviewing the available internship opportunities. AdmissionSight is one of the leading college admissions counseling companies that help students get into their dream schools. Feel free to set up an initial consultation with our experts to start building your college application now.