Acceptable Calculators for the SAT
Taking the SAT is not a walk in the park, and it is especially difficult to do well on the math component, which places a premium on speed. Therefore, attempting the mathematics portion of the test without the assistance of some of the acceptable calculators for the SAT is not the wisest course of action.
If you have the correct calculator, you will be able to breeze through the math portion of the SAT and ensure that you obtain the scores you need to get into the college of your choice.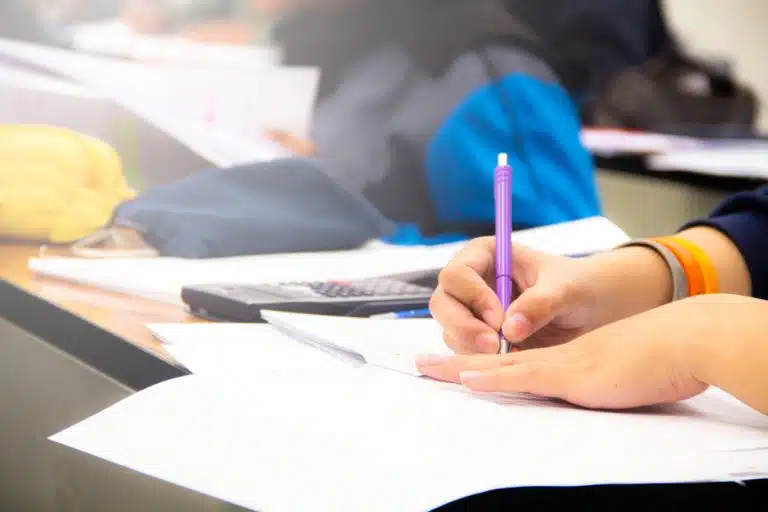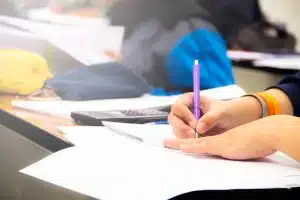 However, as there are over 80 acceptable calculators for the SAT, it can be difficult to find and purchase the best calculator that will meet and exceed your requirements on the SAT math section of the exam. This can be a challenge because there are multiple factors to consider.
Experts in test preparation have conducted extensive research and analysis on the various acceptable calculators for the SAT. Based on findings, this blog is a selection of what is believed to be the top calculators that will assist you in excelling on the math portion of the exam.
When are Calculators Allowed on the SAT?
The first question that a student may find themselves asking in relation to the topic of SAT-permitted calculators and what calculators are allowed on the SAT is: "Are calculators allowed on the SAT, and if so, when are calculators allowed on the SAT?" This is the first question that a student may find themselves asking in relation to the subject of acceptable calculators for the SAT.
Naturally, before you can learn what kinds of calculators are permitted on the SAT, you need to first learn when students are permitted to use them on the test. You are only permitted to bring and use acceptable calculators for the SAT for the Math Calculator component of the test. This is the only section of the test where you can do so.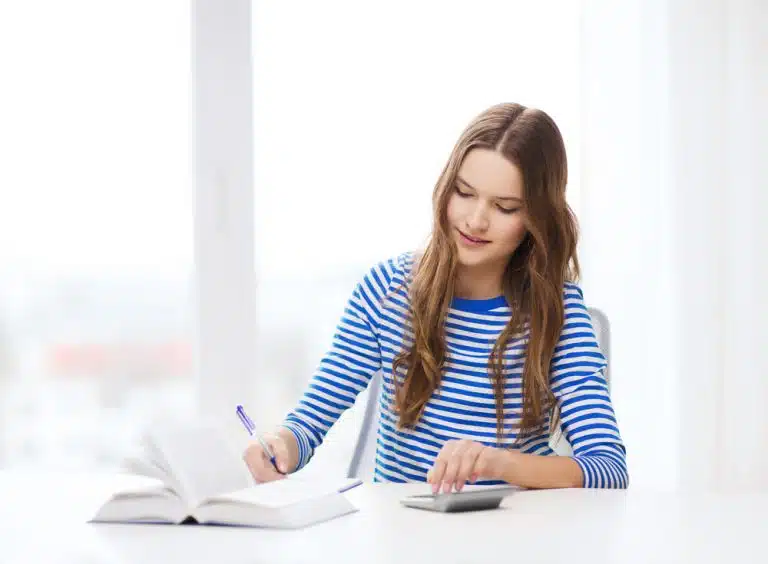 You will understand when you get to the part on the mathematical calculator. It will be made very evident on your test booklet, both in bold lettering at the top of each page as well as by the inclusion of a symbol depicting a calculator.
On any other part of the SAT, you are not permitted to use any calculator, whether it has been pre-approved or not. Under any circumstances.
This means that you will not be permitted to use the acceptable calculators for the SAT on the section of the test titled "Math No-Calculator" (which will be made abundantly clear as such by bold writing at the top of the page in your test booklet and a crossed out calculator icon), nor will you be permitted to use a calculator on any of the SAT sections that do not involve mathematics, such as the Writing & Language and Reading sections.
During the SAT, you are not even allowed to have a calculator on your desk, with the exception of the portion that requires you to use the acceptable calculators for the SAT. If your proctor catches you using a calculator during the portion of the test that specifically prohibits its use, the entire test could be considered invalid.
Nevertheless, when you get to the part of the SAT when you have to do math with a calculator, you are allowed to and absolutely should have one of the acceptable calculators for the SAT on your desk in plain sight.
What types of Calculators are Allowed on the SAT?
Since you are now aware of the circumstances under which you are permitted to use the acceptable calculators for the SAT, you may be wondering what exactly constitutes such a calculator. To be more specific, a significant number of students could be wondering and asking, "What types of calculators are allowed on the SAT?"
It is imperative that you are familiar with both the general and specific responses to the question regarding the acceptable calculators for the SAT. The answer to this question can be given in any of these two forms.
In general, you are allowed to use any four-function calculator, but you should keep in mind that the test site coordinator has the authority to decide whether or not you will be seated if you use a calculator with characters that are one inch or higher or a raised display.
Even though there are some questions that are still easier to answer without the use of a calculator, even in the Math Calculator section (which is the only section in which you are permitted to use a calculator), it is highly recommended that you bring a calculator that has more functions than just four if at all possible.
On the SAT, you are permitted to use any scientific calculator, as well as the majority of graphing calculators (although not all of them). Here is a list of the five finest acceptable calculators for the SAT.
Best Overall SAT Calculator – Texas Instruments TI-84 Plus CE Graphics Calculator
The TI-84 Plus CE Graphing Calculator is the workhorse model that has been tried and proven. It has been around for a very long time and has established its credibility among SAT candidates by gaining widespread usage. It is recognized for bringing a vast number of third-party codes to the SAT world, which assisted students in readily performing statistical and algebraic tasks.
Graphing and working on limit functions are both possible because of their advanced functionalities. In its day, it was light years ahead of the competition, which caused a shift in how the SAT was played.
The simplicity of its operation, however, is what continues to set it apart as a market leader. It is not necessary to commit numerous key combinations to memory in order to take advantage of the additional functions offered by the Plus CE Graphing Calculator.
Because of the enhanced function keys, finding even the most complex answers is as easy as clicking a button. During the exam, you won't be asked to recall any complicated key combinations or steps to complete the task. Students enjoy having the capability to convert decimals into fractions, as this helps them save a significant amount of time when taking the SAT.
Pros
Highly popular calculator offering comprehensive functionality
Extensive third-party apps support
Allowed in both SAT and ACT
Nice design and feel
Cons
Best Graphing Calculator for SAT – TI-Nspire CX II CAS Graphing Calculator By Texas Instruments
The TI-Nspire CX II CAS Graphing Calculator is relatively new to the market, yet it packs a powerful punch. It is manufactured by Texas Instruments. This chic and on-trend design, which is supported by the illustrious Texas Instruments, is not only easy on the wallet but also makes heads turn.
In point of fact, it is their model that boasts the thinnest profile to date. Having said that, the performance of the product is not affected by its relatively thin proportions. It unquestionably provides all of the features, plus additional ones!
The TI-Nspire CX II CAS has a function that allows for a complete recharge. This ensures that it won't stop working in the middle of the test, and you won't have to deal with the hassle of constantly having to replace the batteries. Users get a performance boost that lasts for two weeks on a single charge. A back-lit display assures that the viewer will not experience any unnecessary strain on their eyes even when viewing in low-light conditions or at night.
The standout function is known as Computer Algebraic System (CAS), and it gives users the ability to automatically check limits, solve equations, and perform algebraic functions. To put it another way, students just need to press one button to locate the letter 'X.' It is so simple that you may have the impression that you are deceiving someone.
The CAS functionality sets it apart from other ordinary SAT calculators in a significant way. A sufficient amount of RAM makes it possible for calculations to be completed quickly. You also have the ability to store your calculating programs and spreadsheets. The fact that it cannot be utilized for the ACT is one of its drawbacks; nonetheless, this is not a significant issue for students who are focused on the SAT.
Pros
Thin, sleek, and easy-to-carry design
Firm grip and high-grade materials
Backlit display with tactile button feel
Hard-front slide cover
One-year limited warranty
CAS and rechargeable battery
Cons
Not allowed in ACT for being too powerful
Best SAT and ACT Combo – Casio Prizm FX-CG50 Graphing Calculator
The Casio Prizm FX-CG50 Graphing Calculator is the best option for students who are looking for an affordable SAT calculator. Users are able to generate bespoke graphs based on photographs taken in the real world. The clarity of the text and equations displayed on the color LCD screen is comparable to that of a textbook.
Students are able to generate graphs over real scenes rather than using the traditional approach of inputting information to create graphs. They may then learn the functions from the graph itself, which is a significant improvement over the traditional method.
The Casio PRIZM FX-CG50 Color Graphing Calculator was designed with the classroom audience in mind, which includes both teachers and pupils. Experimentation, as opposed to memorization of functions and keys, is the primary focus here.
The high-resolution LCD displays colors with incredible clarity, including pictures taken from real life. Students are better able to optimize their outputs and accomplish their goals when they are able to manipulate data using real-world graphs.
Formulas can be saved in 16 MB of memory so that operations can be completed quickly. The formulas' implementation, tweaking, and re-execution are all rather straightforward endeavors. Using the USB connecting options, data and results may be quickly and conveniently transmitted to the computer. Without printing your assignments, completing them is a breeze.
Pros
21-character, 8-line display
16MB memory (10-digit mantissa + 2 digit exponential display)
High-resolution color LCD
Shortcut keys plus short key combinations
Four AAA-size alkaline batteries
Cons
No rechargeable battery
No CAS functionality
Best SAT Starter's Package – TI-Nspire CX Graphing Calculator By Texas Instruments
Following in the footsteps of its more powerful sibling, the TI-Nspire CX CAS, the TI-Nspire CX Graphing Calculator is the next best thing. The functionality of CAS continues to stand out as the primary distinction between the two.
Aside from this, the TI-Nspire CX Graphing Calculator has a design, features, and functionality that are quite identical to those of its predecessor. An outstanding product is characterized by characteristics such as a svelte and sleek design, high-quality materials, a rechargeable battery, and a colored backlit 3.5-inch LCD screen.
It is a robust calculator that can solve difficult mathematical problems and also graphs data. Additionally, it has the capability to do both. Calculations pertaining to finances can be solved quickly and easily with functions such as cash flow, amortization, net future value, MRR, and many more. The sequence plot, parametric lot, polar plot, and bar plot are all examples of graphing characteristics.
Spreadsheets, calculators, Vernier DataQuest, and geometry are some examples of notable applications. In addition to doing calculations lightning fast, it has the capacity to store photos using 100 MB of memory. With the integrated touchpad and 64 MB of RAM, data can be entered quickly and effortlessly.
Because of its compact size, it may be readily stored in a pocket thanks to its design. PC connectivity guarantees that your data will be transmitted to your computer in a risk-free manner.
Pros
Rechargeable battery
Battery Charger
Hard-front slide cover
One-year limited warranty
Cons
Lack of CAS functionality
Best Budget SAT Calculator – Casio FX-9750GII Graphing Calculator
The Casio fx-9750GII Calculator is a breath of fresh air in a market where calculators manufactured by Texas Instruments dominate. It is sometimes referred to as the best calculator in terms of "value for money," as it offers the same functionality at a price that is far lower than that of its rivals.
The Casio FX-9750GII has an elegant and understated appearance that is complemented by a high-resolution LCD. Even though it does not have a backlight, it performs exceptionally well even in normal lighting settings.
You won't be able to tell the difference unless you've been using Texas Instruments calculators for a time, and even then, you probably won't find the experience to be particularly enjoyable. It is adequate for the majority of SAT questions to have display capabilities of seven rows and 21 characters at a time.
Since the majority of the electricity is directed toward calculations rather than lighting a screen with a high resolution, the processing speed is exceptional. The typical monitor is designed such that it does not need to power very many individual pixels. When reading the menu, you could find that some of the items have acronyms that are difficult to decipher.
The number of applications is capped at 14, which is nothing to get excited about in and of itself. The majority of programs, with the exception of CAS, are capable of performing straightforward mathematical and graphical tasks (Computer Algebra System).
The primary applications cover a wide range of topics, including financial functions, lists and tables, matrices, graphing, and simultaneous equations. The model does not provide accurate numbers and instead returns the square roots and trigonometric values as decimals rather than as figures that have been simplified.
In the Casio FX-9750GII, the programming interface has a lot of power at its disposal. The mini 'menu' provides users with a straightforward means of gaining access to the fundamental languages and key combinations. It will take some time for anyone who is not familiar with Casio to get acclimated to the acronyms.
Simply place an order for the Casio FX-9750GII if you are looking for an affordable calculator with SAT-specific features.
Pros
200+ hours of battery life
Intuitive Casio menu
Quality materials with a sleek design
Graphing X= relations capability
Built-in graphing of conic sections
Easy-to-use equation solver
Cons
Lack of CAS
Abbreviations in the menu can confuse some users initially
Want to learn more about acceptable calculators for the SAT? You've come to the right place. At AdmissionSight, we have over 10 years of experience guiding students through the competitive admissions process.
AdmissionSight can help you put your best foot forward when applying to college. Contact us today for more information on our services.