Best Common App Essay
In order to apply to college using the Common Application, you will be required to compose an essay in response to one of seven different prompts. This article provides a concise breakdown of the Common Application essay, as well as best Common App essay examples.
What exactly is a Common Application Essay?
The Common Application, also known simply as the Common App, is an online application for higher education that is recognized by more than 900 different institutions.
Your primary essay is contained within the Common Application and serves as the primary piece of writing that each of your prospective educational institutions will read in order to evaluate your capacity for critical thinking as well as your value to the institution.
Avoid mentioning any college names or programs in this essay because it will be read by a number of different colleges. Instead, you should save personalized responses for the additional school-specific essays that are included in the Common Application.
Regardless of which prompt you decide to respond to, admissions officers will be looking for evidence that you are able to communicate your ideas in a way that is both clear and creative in response to the given prompt.
What Makes a Good Common App Essay?
What Makes a Good Common App Essay? If you have a best Common App essay example to look at before you start writing your essay, it can help you understand how to effectively write your college essay in a way that makes it stand out from the other essays submitted.
You have 650 words to respond to one of seven different prompts for the essay portion of the Common Application. It makes no difference which prompt you choose to respond to. In point of fact, it is strongly suggested that you compose your essay first, and only then select the prompt that best fits it. Here are some suggestions for writing an outstanding essay for the Common Application.
It's All About You
The college admissions committee wants to get a better sense of who you are as a person through the Common Application essay. The best Common App essay has an ultimate objective to convince them to pick you rather than another option.
If the admissions committee has the impression that they have a personal connection to you or that they are invested in your story, then you will have a better chance of achieving this objective. When writing the essay for the Common Application, you should investigate your thoughts and feelings, as well as your worldview, values, and desires, as well as anything else that makes you who you are. The best Common App essay contains these thoughts.
It's Not a Tired Old Saying
It is not hard to fall back on tired expressions when writing college essays. This is something that should be avoided at all costs! It has been determined that topics such as overcoming a difficult course, sports injuries, and the journey of immigrants are all examples of cliché topics.
If you write about one of these topics, you need to put in more effort to stand out from the crowd; therefore, it is often safer and easier to work with a topic that has more nuances.
It's Done Very Well
Good writers are in high demand at colleges. They are looking for students who are able to articulate their thoughts in a way that is clear, succinct, and creative. It is important that you write and rewrite your essays, improving them as you go along.
Obviously, you should check your grammar and spelling to make sure they are perfect, but you should also spend some time developing your tone and finding your voice. This will not only make your essay more personable, but it will also help the reader feel a stronger connection to you!
It holds together well
The most compelling and best Common App essay weaves a story together. It is primarily possible to achieve cohesion through the use of effective introductions and conclusions, both of which frequently contribute to the identification of a distinct topic or theme. Make sure that what you are trying to say is understandable, but don't go out of your way to state it directly; an effective essay should speak for itself.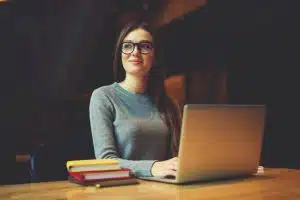 The majority of the time, admissions officers reading essays for colleges are looking for three things:
Who exactly is this individual?
Will this individual bring anything of value to the table for our institution?
Is this individual able to write?
The reader ought to come away with a distinct image of what you hold dear and how you intend to put those beliefs into practice.
How do you write a great common app essay?
How do you write a great common app essay? In a nutshell, the following are the fundamentals of composing an outstanding essay for the Common Application.
The first step, believed to be the most important is to brainstorm.
Organize the body of your essay in accordance with the subject you're discussing.
Write a draft, go back and edit it, and then write another.
The Common Application Essay Prompts for the Years 2022–2023
These are the seven essay prompts for the 2022–2023 Common Application, and they are all exactly the same as they were last year.
Some students have a background, identity, interest, or talent that is so meaningful they believe their application would be incomplete without it. If this sounds like you, then please share your story.
The lessons we take from obstacles we encounter can be fundamental to later success. Recount a time when you faced a challenge, setback, or failure. How did it affect you, and what did you learn from the experience?
Reflect on a time when you questioned or challenged a belief or idea. What prompted your thinking? What was the outcome?
Reflect on something that someone has done for you that has made you happy or thankful in a surprising way. How has this gratitude affected or motivated you?
Discuss an accomplishment, event, or realization that sparked a period of personal growth and a new understanding of yourself or others.
Describe a topic, idea, or concept you find so engaging that it makes you lose all track of time. Why does it captivate you? What or who do you turn to when you want to learn more?
Share an essay on any topic of your choice. It can be one you've already written, one that responds to a different prompt, or one of your own design.
The topics that are suggested for you to write about in response to the essay questions on the Common Application are so broad that you can literally write about anything. As a result, we strongly suggest that you first consider which question you want to answer, and only then think about which of your best stories to share.
The admissions committees do not have a preference regarding which prompt you choose to respond to. In addition, we strongly suggest that you look at additional examples of successful college essays.
Examples of the Very Best Common Application Essays
The following are some excellent examples of Common Application essays:
Example 1 of a Common Application Essay
As I enter the double doors, the smell of freshly rolled biscuits hits me almost instantly. I trace the fan blades as they swing above me, emitting a low, repetitive hum resembling a faint melody. After bringing our usual order, the "Tailgate Special," to the table, my father begins discussing the recent performance of Apple stock with my mother, myself, and my older eleven-year-old sister.
Bojangle's, a Southern establishment well known for its fried chicken and reliable fast food, is my family's Friday night restaurant, often accompanied by trips to Eva Perry, the nearby library. With one hand on my breaded chicken and the other on Nancy Drew: Mystery of Crocodile Island, I can barely sit still as the thriller unfolds. They're imprisoned! Reptiles! Not the enemy's boat! As I delve into the narrative with a sip of sweet tea, I feel at home.
"Five, six, seven, eight!" As I shout the counts, nineteen dancers grab and begin to spin the tassels attached to their swords while walking heel-to-toe to the next formation of the classical Chinese sword dance. A glance at my notebook reveals a collection of worn pages covered with meticulously planned formations, counts, and movements.
Through sharing videos of my performances with my relatives or discovering and choreographing the nuances of certain regional dances and their reflection on the region's distinct culture, I deepen my relationship with my parents, heritage, and community. When I step on stage, the hours I've spent choreographing, creating poses, teaching, and polishing are all worthwhile, and the stage becomes my home.
Set temperature. Calibrate. Integrate. Analyze. Set temperature. Calibrate. Integrate. Analyze. This pulse mimics the beating of my heart, a subtle rhythm that persists each day I come into the lab. Whether I am working under the fume hood with platinum nanoparticles, manipulating raw integration data, or spraying a thin platinum film over pieces of copper, it is in Lab 304 in Hudson Hall that I first feel the distinct sensation, and I'm home.
After spending several weeks attempting to synthesize platinum nanoparticles with a diameter between 10 and 16 nm, I finally achieve nanoparticles with a diameter of 14.6 nm after carefully monitoring the sulfuric acid bath. That unmistakable tingling sensation dances up my arm as I scribble into my notebook: I am overcome with a feeling of unbridled joy.
Styled in a t-shirt, shorts, and a worn, dark green lanyard, I sprint across the quad from the elective 'Speaking Arabic through the Rassias Method' to 'Knitting Nirvana'. This afternoon is just one of many at Governor's School East, where I have been transformed from a high school student into a philosopher, a thinker, and an avid learner.
While I attend GS at Meredith College for Natural Science, the lessons learned and experiences gained extend far beyond physics concepts, serial dilutions, and toxicity. I learn to trust myself to have difficult yet necessary conversations about the political and economic climate. Governor's School breeds a culture of inclusivity and multidimensionality, and I am transformed from "girl who is hardworking" or "science girl" to someone who indulges in the sciences, debates about psychology and the economy, and loves to swing and salsa dance. As I form a slip knot and cast on, I'm at home.
My home is a dynamic and eclectic entity. Although I've lived in the same house in Cary, North Carolina for 10 years, I have found and carved homes and communities that are filled with and enriched by tradition, artists, researchers, and intellectuals. While I may not always live within a 5-mile radius of a Bojangle's or in close proximity to Lab 304, learning to become a more perceptive daughter and sister, to share the beauty of my heritage, and to take risks and redefine scientific and personal expectations will continue to impact my sense of home.
Example 2 of an Essay for the Common Application
In eighth grade, I was asked to write my hobbies and career goals, but I hesitated. Should I just make something up? I was embarrassed to tell people that my hobby was collecting cosmetics and that I wanted to become a cosmetic chemist. I worried others would judge me as too girlish and less competent compared to friends who wanted to work at the UN in foreign affairs or police the internet to crack down on hackers. The very fact that I was insecure about my "hobby" was perhaps proof that cosmetics was trivial, and I was a superficial girl for loving it.
But cosmetics was not just a pastime, it was an essential part of my daily life. In the morning I got up early for my skincare routine, using brightening skin tone and concealing blemishes, which gave me the energy and confidence throughout the day. At bedtime I relaxed with a soothing cleansing ritual applying different textures and scents of liquids, creams, sprays, and gels. My cosmetic collection was a dependable companion – rather than hiding it away, I decided instead to learn more about cosmetics, and to explore.
However, cosmetic science wasn't taught at school so I designed my own training. It began with the search for a local cosmetician to teach me the basics of cosmetics, and each Sunday I visited her lab to formulate organic products.
A year of lab practice taught me how little I knew about ingredients, so my training continued with independent research on toxins. I discovered that safety in cosmetics was a contested issue amongst scientists, policy makers, companies, and consumer groups, variously telling me there are toxic ingredients that may or may not be harmful. I was frustrated by this uncertainty, yet motivated to find ways of sharing what I was learning with others.
Research spurred action. I began writing articles on the history of toxic cosmetics, from lead in Elizabethan face powder to lead in today's lipstick, and communicated with a large readership online. Positive feedback from hundreds of readers inspired me to step up my writing, to raise awareness with my peers, so I wrote a gamified survey for online distribution discussing the slack natural and organic labeling of cosmetics, which are neither regulated nor properly defined.
At school I saw opportunities to affect real change and launched a series of green chemistry campaigns: the green agenda engaged the school community in something positive and was a magnet for creative student ideas, such as a recent project to donate handmade organic pet shampoo to local dog shelters. By senior year, I was pleased my exploration had gone well.
But on a recent holiday back home, I unpacked and noticed cosmetics had invaded much of my space over the years. Dresser top and drawers were crammed with unused tubes and jars — once handpicked with loving care — had now become garbage. I sorted through each hardened face powder and discolored lotion, remembering what had excited me about the product and how I'd used it. Examining these mementos led me to a surprising realization: yes, I had been a superficial girl obsessed with clear and flawless skin.
But there was something more too.
My makeup had given me confidence and comfort, and that was okay. I am glad I didn't abandon the superficial me, but instead acknowledged her, and stood by her to take her on an enlightening and rewarding journey. Cosmetics led me to dig deeper into scientific inquiry, helped me develop an impassioned voice, and became a tool to connect me with others. Together, I've learned that the beauty of a meaningful journey lies in getting lost for it was in the meandering that I found myself.
Example 3 of the Common Application Essay
On "Silent Siege Day," many students in my high school joined the Students for Life club and wore red armbands with "LIFE" on them. As a non-Catholic in a Catholic school, I knew I had to be cautious in expressing my opinion on the abortion debate. However, when I saw that all of the armband-bearing students were male, I could not stay silent.
I wrote on Instagram, "pro-choice does not necessarily imply pro-abortion; it means that we respect a woman's fundamental right to make her own choice regarding her own body."
Some of my peers expressed support but others responded by calling me a dumb bitch, among other names. When I demanded an apology for the name-calling, I was told I needed to learn to take a joke: "you have a lot of anger, I think you need a boyfriend." Another one of my peers apparently thought the post was sarcastic (?) and said "I didn't know women knew how to use sarcasm."
One by one, I responded. I was glad to have sparked discussion, but by midnight, I was mentally and emotionally exhausted.
Completely overwhelmed by the 140+ comments, I looked to my parents for comfort, assuming they would be proud of me for standing up for my beliefs. But instead, they told me to remove the post and to keep quiet, given the audience. I refused to remove the post, but decided to stay silent.
For months, I heard students talking about "The Post," and a new sense of self-consciousness felt like duct tape over my mouth. As I researched the history of Planned Parenthood (to respond to someone accusing it of "the genocide of black babies"), I became interested in the history of the feminist movement. At the same time, I was studying the Civil Rights Movement in my history class, and researching my feminist critique of Ibsen's A Doll's House.
I gradually began to realize that refusing to conform to the conventions of society is what propels us toward equality. Martin Luther King was arrested nearly thirty times for 'civil disobedience' and Susan B. Anthony for 'illegal voting.' Letting the social media backlash silence my own fight for social justice seemed silly and unacceptable.
Before The Post, I naïvely thought that sexism was dead, but I came to see its ubiquity, whether it's painfully conspicuous or seemingly innocuous. Knowing that young girls are especially vulnerable to constricting gender stereotypes, I Googled "girls empowerment programs" and called Girls on the Run to see how I could help. As a junior coach, I spend my Monday and Thursday afternoons with middle school girls, running, singing Taylor Swift songs, discussing our daily achievements (I got 100 on my math test!), and setting goals for the next day. The girls celebrate their accomplishments and talk about themselves positively, fully expressing their self-esteem.
After The Post, I also Googled 'how to be politically active,' and signed petitions for the Medicare for All Act, the Raise the Wage Act, and the EACH Woman Act, among others. In response to the transgender military ban, I called the White House (they hung up as soon as I said "as a human rights advocate…," but I tried). It feels good to sign petitions, but I'm still not doing enough. I want to fight for social justice in the courtroom.
My role model Ruth Bader Ginsburg says, "dissent[ers] speak to a future age… they are writing not for today but for tomorrow." Retrospectively, I realize that The Post was my voice of dissent―through it, I initiated a campus-wide discussion and openly challenged the majority opinion of my school for the first time. As I aspire to become a civil rights attorney and the first Asian woman on the Supreme Court (I hope it doesn't take that long!), I am confident that I will continue to write and speak out for justice ―for tomorrow.
Looking for help with the college admissions process? We help students and families through the entire college planning journey from search, and essays to interview prep, financial aid consultation, and final school selection.
At AdmissionSight, we know there are a lot of other questions students and their families may have about the admissions process. Feel free to set up an appointment today with AdmissionSight to answer any and all of the questions you have. Reach out today to learn more about the admissions process.