What are the best music schools in the world?
If you intend to take your musical career seriously and further it through classical instruction, you should enroll in the best music schools available. You may be familiar with some, but if you want the best musical education, you should also take other factors into account.
Having said that, the playing field is narrower, and it may be even harder to stand out and ultimately be accepted into a school because there aren't hundreds of well-liked, truly great possibilities. You have your work cut out for you if you want admissions counselors to think highly of you because more students would love to attend these locations than there are spots available. That's just how these things work.
What are the best music schools in the world?
This list is personalized for you and will help you focus your search for "what are the best music schools in the world."
Juilliard
One of the most well-known names in academic music education both in the US and abroad is Juilliard, which was established in 1905 and is situated in Manhattan's Upper West Side.
Juilliard is both competitive and varied, with an acceptance rate of little under 7% (6.7). Its student body, which consists of 600 people from 40 different nations, is made up of extremely talented, driven, and high-achieving artists. Each student musician has immediate access to faculty musicians and instructors due to the 3 to 1 student-to-faculty ratio.
Multiple degrees are awarded by Julliard. Julliard provides a Bachelor of Music or a Diploma program at the undergraduate level. Master of Music, Graduate Diploma, Artist Diploma, and Doctor of Music are the graduate degrees that are offered.
Due in part to the fact that the dance, drama, and music departments are all housed in the same building, music students are exposed to a diverse range of disciplines and sources of inspiration. The intensely creative energy that teachers and students produce also contributes to a supportive if competitive, enthusiasm for a superb musical education. Additionally, the fact that the majority of full-time undergraduate students receive significant financial aid helps.
Berklee College of Music
The Boston, Massachusetts-based Berklee College of Music, founded in 1945, is famous for both its unique approach to music and its impressive achievements.
A school of music with a distinctly modern aesthetic is Berklee. Its underlying tenet is that the best way to teach music is through the music of the day. As a result, if only modern arts are considered, Berklee College of Music may rank first.
Undergraduate and graduate programs at Berklee cover a wide range of areas. There are many undergraduate concentrations available, such as composition, music therapy, film scoring, jazz composition, and music business/management, among others.
Jazz Contemporary Performance, Global Entertainment and Music Business, Music Production, Technology & Innovation, Music Therapy, and Scoring for Film, Television, and Video Games are some of the graduate-level courses available. Through a strong online program that enables students to obtain a music degree or certificate from a distance, Berklee also makes itself accessible to non-traditional students.
Conservatoire de Paris
The oldest music school on our list of the best music schools is the Conservatoire de Paris in Paris, France. However, it is among the most renowned music institutions in the world for many reasons other than just its longevity of almost 225 years!
The Conservatoire, which was established in 1795 during the French Revolution, has aimed to be a center of innovation in music education and to teach music to as many people as possible. The Conservatoire de Paris, which was established in the midst of a revolution and is undoubtedly innovative, has made an effort to uphold tradition while simultaneously adopting a fresh, integrative perspective on musical tradition.
Admission is exceedingly tough with only 30 students (or a 3% acceptance rate) accepted a year. A diversified musical education is provided by the multinational student body and faculty, in keeping with the institution's status as an international music school. Students at the Conservatoire de Paris join a wonderful musical tradition that includes Debussy, Ravel, Saint-Seans, Berlioz, Boulez, Faure, and Messiaen. The Conservatoire de Paris offers both undergraduate and graduate degree programs.
The Royal Academy of Music
The oldest music conservatory in the United Kingdom is the Royal Academy of Music, which is situated in London. It is one of the best venues in England to learn music. The Royal Academy, established in 1822 and currently a constituent college of the University of London, has a student-to-faculty ratio of almost 2:1 (684 students to 380 staff), ensuring that each student receives personalized instruction from the professors.
Both classical and popular musicians have received training from the Royal Academy of Music. Sir Simon Rattle, a conductor, as well as Sir Elton John and Annie Lennox, are among its previous pupils. "A place of absolute joy and exuberance, of precise artistry where talents are passed on from generation to generation," says Sir Elton John of the Academy.
The Royal Academy of Music also acts as a bridge to the history of music. The museum's collection contains Stradivari and the Amati family musical instruments as well as Purcell, Handel, and Vaughan Williams manuscripts. The Royal Academy offers teaching in both the performance and research fields from early infancy to the doctoral level.
Eastman School of Music
"Eat, Sleep, Music" is a catchphrase at the Eastman School of Music (ESM), a department of the University of Rochester in Rochester, New York. George Eastman of Eastman-Kodak fame started ESM in 1921. In addition to promoting American music and musicians, Eastman was committed to "the highest levels of creativity and scholarship, the wide education of young musicians within the context of a university, and the musical enrichment and education of the greater community."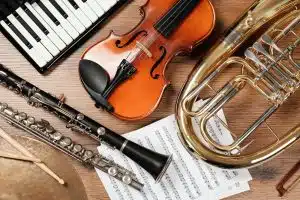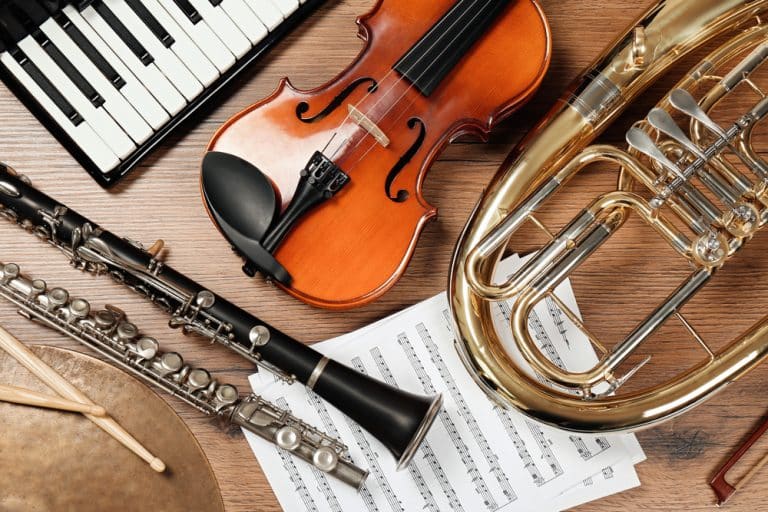 Eastman University is a pricey institution standing as one of the best music schools. The total predicted direct expenses for domestic students in 2020–2021 are $77,168, while those for international students are $79,944. The indirect expenses fall between $2,380 and $3,280.
But it also provides considerable financial aid, with merit scholarships awarded to almost all students. Additionally, it is impossible to put a value on the outstanding education that Eastman offers its students, particularly in terms of thorough musical literacy.
Curtis Institute of Music
One of the top music institutions in the US is the Curtis Institute of Music, which was established in 1924 and is situated in Philadelphia, Pennsylvania. Musicians like Leonard Bernstein and Lang Lang are graduates.
A tiny student body (165 students) at one of the music schools, which accepts less than 5% of applications, has the chance to collaborate closely with Curtis' renowned staff (99 faculty members), connecting pupils to former great masters. It is one of the best music schools in the world because it offers the chance to learn music under the direction of professional musicians in a supportive neighborhood of like-minded people.
Curtis provides several study options, including the Diploma for post-secondary students, the Bachelor of Music, which may be finished in three to five years, the Professional Studies Certificate, and the Master of Music courses, which can be finished in two to three years.
Yale School of Music
The Yale School of Music must be included in any ranking of the best music schools in the world! Because it is unmatched in this regard, professional musicians who wish to land prestigious positions in the global music industry throng to it.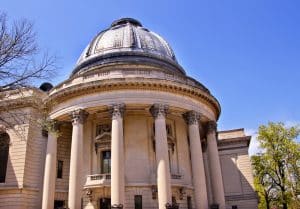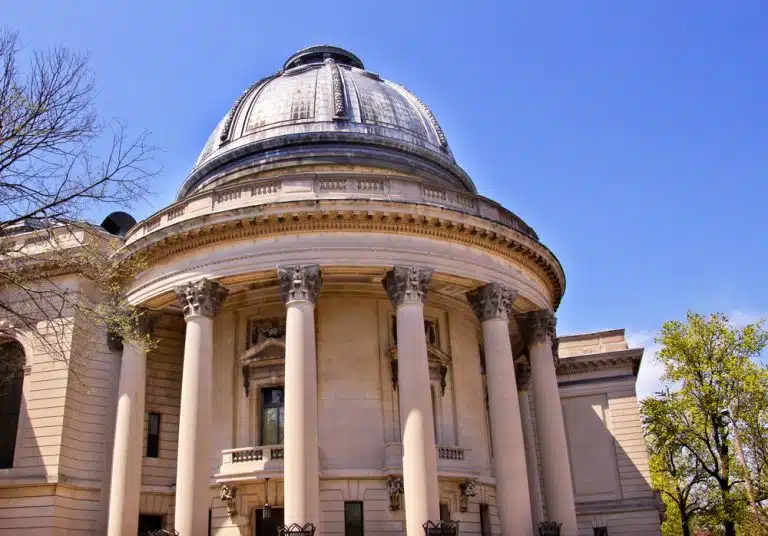 The only institution in the Ivy League solely dedicated to music is the Yale School of Music. A dean of the School of Music was appointed in 1904 for the School of Music, which grew out of the 1889-founded Yale Department of Music. The Yale School of Music also changed its status to a graduate professional school in 1958, requiring a BA and only awarding the Master of Music degree.
Be aware that there aren't many graduate music institutions; Yale School of Music is just one of them. Study options include the Master of Music, Master of Music Arts, and Doctor of Music Arts degrees. Current Yale College students who exhibit exceptional talent in musical performance or composition are also allowed to enroll in joint Bachelor of Arts/Master of Music.
The University of Music and Performing Arts Vienna
One of the biggest and oldest music universities in the world is the University of Music and Performing Arts Vienna. It was founded in Vienna, Austria, one of the most stunning cities in the world, in 1817. This artistic and musical hub was where Brahms and Mahler studied music. Despite having almost 3,000 students, there are still 4.7 students for every educator. Many international competitions in every branch of music, including conducting, organ, voice, and film and media composition, have been won by its pupils.
USC Thornton School of Music
Since it was established in 1884, it is also one of the oldest, making it one of the most affluent cultural hubs on the West Coast and in Los Angeles. It has a 20% acceptance rate and more than 1,000 pupils. Degrees are offered by USC Thornton in professional studies, contemporary music, and classical performance and composition. The USC Thornton School of Music was recognized as a "springboard to the business" and one of the nation's best music schools by The Hollywood Reporter in 2013.
The fact that USC Thornton places a strong emphasis on the potential of technology and the modern music industry makes it one of the greatest music schools in the world. This is the top institution to attend if you want to study how to score for television and movies.
New England Conservatory
The New England Conservatory (NEC), which was established in Boston in 1867, has had a significant historical impact on world music. It is the only music conservatory to have received this designation.
Additionally, it provides doctoral-level degrees. Students at New England Conservatory go on to work in concert halls, jazz clubs, recording studios, and other places in the arts all across the world. Faculty and previous students from NEC make up about half of the Boston Symphony Orchestra.
Its dedication to comprehensive music instruction is another factor in its participation in the best music school rankings. Along with classical music, students can also study jazz, world music, current improvisation, and early music. Through its programs, the conservatory even provides instruction and performance studies for persons of all ages, from kindergarteners to adults and elders. These consist of the programs for Continuing Education, Community Performances and Partnerships, and the Preparatory School.
Sibelius Academy
One of the biggest and most well-known music academies in Europe is Sibelius Academy, which is situated in the heart of Helsinki, Finland. The institution was founded and is named after the well-known composer Jean Sibelius, who was raised and received his musical training in Helsinki. The university grants bachelor's, master's, doctoral, and higher licensure degrees. Only the top musical applicants are accepted by the school, which has an acceptance rate of 8%.
Sibelius Academy stands out as the only music college in Finland among the best music schools on this ranking. But that's not all; it also manages the prestigious International Jean Sibelius Violin Competition, which attracts players of the highest caliber. Past winners include Oleg Kagan, Viktoria Mullova, and Leonidas Kavakos, all of whom rose to prominence as soloists.
Additionally, Sibelius Academy hosts a Junior Academy for talented young musicians. To prepare for college, the students learn here under the direction of great musicians and teachers.
Hochschule für Musik Hanns Eisler
Germany's Hochschule für Musik Hanns Eisler is in Berlin. Its creation in 1950, following the foundation of the German Democratic Republic, was in response to the demand for a music school in East Berlin, giving it an interesting political background.
It bears Hanns Eisler's name, a well-known composer who served as one of the school's early instructors. Eisler represents the illustrious beginnings of the school, which has been continued by some of the top professors in the world, as an Arnold Schoenberg pupil.
The institution has over 600 students, with more than 60% of them coming from other nations and a 13% acceptance rate. These figures support its ranking as one of the top music degree programs for highly accomplished aspiring musicians. Over 300 musical events are presented at the Hochschule für Music each year, and the institution has produced some of the best composers and artists in the world.
Guildhall School of Music and Drama
One of the most esteemed music programs in the world is offered at the Guildhall School of Music and Drama, which was established in 1880 in London, England. The School received a perfect score of 100 in the Guardian University Guide, which placed it first among specialty universities in the UK for two consecutive years.
The student-to-faculty ratio at Guildhall is 7.8 to 1 and there are approximately 800 students enrolled. Around 18% of applicants are accepted into the Bachelor of Music degree. Many notable artists, including flute Sir James Galway, composer Thomas Ades, George Martin, and dancer Fred Astaire, have graduated from the Guildhall School of Music. They just added Milton Court, a brand-new performance venue, on its campus.
Moscow Conservatory
The Moscow Conservatory is the last institution on our list of the best music schools. It was founded in 1866 as the Moscow Imperial Conservatory by Prince Troubetzkov, the brother of renowned Russian pianist and composer Anton Rubenstein, has a history that is as colorful and rich as the city. One of Russia's two oldest conservatories is this one.
The conservatory still turns out some of the best musicians in the nation with about 1,300 students studying in this ancient city. The International Tchaikovsky Competition, which is held at the Moscow Conservatory every four years and honors the best pianists, singers, cellists, and violinists, is also well-known. Degrees in Bachelor, Master, and Specialist are available from the Moscow Conservatory.
How to choose a music school?
How to choose a music school you can call home? For the uninitiated, selecting a music school, college music department, or university music program might be a difficult undertaking.
Contrary to popular opinion, the fit is more complicated than simply asking "Who will be my private teacher?" or "What ensembles will be assigned to me?" What are my odds of getting into that major, or even that question? These aspects might not even be the most crucial ones for making your college years fulfilling, enjoyable, and the foundation for a prosperous career in the music industry.
What then constitutes an effective fit between student and institution? The following factors are not listed in any particular order or priority: the size of the school, the setting, the facilities, the curriculum, the faculty, the educational philosophy, the majors offered, the performance opportunities, the minors offered, the academic rigor, the diversity and attitude of the enrolling students, the school's culture, the extracurricular activities, the student clubs, financial aid, scholarships, and career counseling.
What can I do with a music degree?
There are numerous alternatives if you're asking, "What can I do with a music degree?" Numerous enjoyable professions in a variety of disciplines are possible with a degree in music. Following is a list of some of the best music degree jobs:
Musician
Music producer
Music therapist
Private music teacher
Secondary school teacher
Sound engineer
Sound designer
Sound technician, broadcasting/film/video
Special effects technician
Jobs where your degree would be useful include:
Broadcast Engineer
Arts Administrator
Choreographer
Event Coordinator
Marketing Manager
Personal Tutor
Assistant Radio Broadcaster
Radio Producer
Talent Manager
Theater Stage Manager
Consider enrolling in one of the best music schools if the study of music interests you. If you're still struggling to weigh your alternatives, call AdmissionSight right away. To talk about your college admissions tactics and how to begin your application, get in touch with AdmissionSight professionals for a free introductory session.