Bowdoin vs Barnard: A Comprehensive Look
Choosing the right college can be a daunting task, especially when there are so many options out there. In this article, we will compare two exceptional institutions, Bowdoin vs Barnard, to help prospective students decide which school is the best fit for them.
Introduction: Why Compare Bowdoin and Barnard?
Bowdoin College and Barnard College are both highly esteemed liberal arts colleges situated on the East Coast. While there are many similarities between the two schools, such as their commitment to academic excellence and diversity, they have unique features that set them apart from one another. By examining the similarities and differences between Bowdoin and Barnard, we hope to provide a comprehensive overview of what each institution has to offer.
One of the key differences between Bowdoin vs Barnard is their location. Bowdoin is located in Brunswick, Maine, a small town with a population of around 20,000 people. In contrast, Barnard is located in New York City, one of the largest and most vibrant cities in the world. This difference in location can have a significant impact on the student experience, with Bowdoin offering a more traditional college town feel and Barnard providing access to all the cultural and professional opportunities of a major city.
Location and Campus: A Review of the Schools' Settings and Facilities
Bowdoin College is located in Brunswick, Maine, and boasts a stunningly beautiful campus that covers over 200 acres. Situated right beside the ocean, the campus features a mix of old architecture and modern facilities, including state-of-the-art academic buildings and athletic facilities.
In contrast, Barnard College is located in the heart of New York City, offering students the opportunity to experience all the city has to offer. Despite having a smaller campus, Barnard has an impressive variety of facilities, including science labs, athletic fields, and a beautiful library.
One of the unique features of Bowdoin College's campus is its commitment to sustainability. The college has implemented a number of environmentally-friendly initiatives, such as using geothermal energy to heat and cool buildings and sourcing food from local farms. Additionally, the campus is home to a number of gardens and green spaces, providing students with a peaceful and natural environment to study and relax.
Barnard College's location in New York City also offers students many cultural opportunities. The college is situated in the vibrant Morningside Heights neighborhood, which is home to a number of museums, theaters, and restaurants. Students can take advantage of the city's many internship and job opportunities, and can easily access other parts of the city via public transportation.
Academics: Curriculum, Majors, and Minors Offered at Bowdoin vs Barnard
One of the most critical aspects of any college education is the academic program. Both Bowdoin and Barnard have a strong liberal arts curriculum that focuses on developing students' critical thinking, communication, and analytical skills. Bowdoin is particularly known for its strong programs in Economics, Government, and Environmental Studies, whereas Barnard is renowned for its Women's, Gender, and Sexuality Studies program. Both schools offer an impressive range of majors and minors, with Bowdoin offering 47 majors and Barnard offering over 50 majors.
In addition to their extensive range of majors and minors, both Bowdoin and Barnard offer a variety of academic resources to support student's learning and success. Bowdoin has a Writing Center, Quantitative Reasoning Center, and Language Media Center, while Barnard has a Speaking Fellows program, Writing Fellows program, and a Digital Humanities Center.
Furthermore, both schools have unique academic opportunities for students. Bowdoin offers a Coastal Studies Center, where students can conduct research and study marine biology, ecology, and environmental science. Barnard has a partnership with Columbia University, allowing students to take classes and participate in research at both institutions.
Admission Rates: A Comparison of the Schools' Selectivity
Admissions to both Bowdoin and Barnard are highly competitive, with very low acceptance rates. In 2022-2023, Bowdoin College recorded an acceptance rate of 9%, while Barnard College recorded an acceptance rate of 11%. To have a competitive application, students need to have impressive academic records, demonstrate extracurricular involvement, and craft meaningful personal statements that speak to their unique personalities and experiences.
It is important to note that admission rates can vary from year to year and can be influenced by a variety of factors, such as changes in the applicant pool or shifts in institutional priorities. Additionally, while acceptance rates are often used as a measure of a school's selectivity, they do not necessarily reflect the quality of education or the overall student experience. Prospective students should consider a range of factors when choosing a college, including academic programs, campus culture, location, and financial aid opportunities.
Student Life: Comparing the Social Scene, Clubs, and Extracurricular Activities at Bowdoin vs Barnard
Both Bowdoin and Barnard have active extracurricular scenes, with a wide variety of clubs and organizations to choose from. At Bowdoin, students can participate in over 100 student organizations ranging from debate clubs to a cappella groups.
Similarly, Barnard has over 100 student organizations, including cultural and social organizations, religious groups, and more. Both schools offer a range of social events, including concerts, lectures, and performances, providing opportunities to engage with the larger community and explore new interests.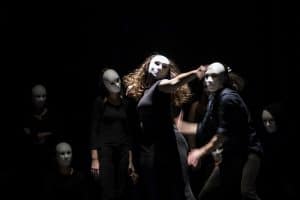 However, there are some differences in the social scenes at Bowdoin and Barnard. Bowdoin is located in a small town in Maine, which means that the social scene is largely centered around campus events and activities. In contrast, Barnard is located in New York City, which provides students with a wealth of off-campus social opportunities. Students at Barnard can take advantage of the city's museums, theaters, and restaurants, as well as attend events at other colleges and universities in the area.
Another difference between the two schools is the emphasis on community service. Bowdoin has a strong commitment to community service, with many students participating in service projects both on and off campus. Barnard also has a number of community service organizations, but the emphasis is not as strong as it is at Bowdoin. This may be due in part to the fact that Barnard is located in a large city, where there are many other opportunities for community service outside of the college.
Faculty and Staff: Reviewing the Quality of Professors at Bowdoin vs Barnard
Both Bowdoin and Barnard have a reputation for excellent faculty across different fields. The faculty members at Bowdoin are known for their research and teaching, often leading students in research projects and encouraging them to think critically about their subjects.
Similarly, Barnard has a faculty of accomplished scholars who are committed to teaching and mentoring their students. Both institutions have small class sizes, typically with 20 students or less per course, fostering a personalized learning environment and allowing opportunities for meaningful interaction between students and faculty.
In addition to their commitment to teaching and research, both Bowdoin and Barnard have a diverse faculty that brings a range of perspectives and experiences to the classroom. This diversity enriches the learning experience for students, exposing them to different viewpoints and helping them develop a broader understanding of the world.
Furthermore, both institutions offer extensive support and resources for faculty members, including professional development opportunities, research funding, and access to state-of-the-art facilities. This support allows faculty to continue to grow and excel in their fields, which ultimately benefits their students and the wider academic community.
Diversity: Analyzing the Racial, Ethnic, and Socioeconomic Makeup of Each School
Bowdoin and Barnard are both committed to promoting diversity and inclusion. Bowdoin has a diverse student body, with students from all 50 states and more than 40 countries worldwide. The college also has programs to support underrepresented students and provide mentorship opportunities.
Barnard College similarly has a diverse student body, with students coming from all over the United States and the world, with a significant proportion of first-generation and low-income students.
In addition to their commitment to diversity, both Bowdoin and Barnard have taken steps to address issues of racial and socioeconomic inequality on their campuses. Bowdoin has implemented a need-blind admissions policy, which means that a student's ability to pay for tuition is not a factor in the admissions decision. The college also offers generous financial aid packages to students from low-income families.
Similarly, Barnard has a need-blind admissions policy and offers a range of financial aid options to ensure that all students have access to a high-quality education.
Both schools also have active student organizations and initiatives that promote diversity and inclusion. Bowdoin has a student-led organization called the Alliance for Sexual Assault Prevention, which works to raise awareness about sexual assault and support survivors. Barnard has a student group called the Student Government Association, which advocates for the needs and interests of the student body and works to create a more inclusive campus community.
Athletics: Comparing the Athletic Programs at Bowdoin vs Barnard
Both Bowdoin and Barnard have robust athletic programs, with a focus on strong community and sportsmanship values. Bowdoin has a Division III program competes in the New England Small College Athletic Conference (NESCAC), offering 31 varsity sports for both men and women. Similarly, Barnard participates in various leagues, including the NCAA, and offers 16 varsity sports for women.
Despite the difference in the number of varsity sports offered, both Bowdoin and Barnard have a strong emphasis on providing opportunities for student-athletes to participate in sports at all levels. Both schools offer a variety of club and intramural sports, allowing students to stay active and engaged in sports even if they are not competing at the varsity level.
Additionally, both schools prioritize the well-being and safety of their student-athletes. They have dedicated athletic trainers and medical staff to ensure that athletes receive proper care and treatment for injuries. Both schools also have policies in place to prevent and address issues such as hazing, bullying, and discrimination within their athletic programs.
Career Prospects: Examining the Employment Opportunities Available to Graduates from Each School
Both Bowdoin and Barnard have excellent career development offices that provide students with resources to help them find internships and job opportunities. Bowdoin graduates have a high success rate in securing employment or attending graduate school within six months after graduation, with opportunities extending across a wide range of fields. Similarly, Barnard graduates also succeed in finding job opportunities or pursuing further education, with graduates landing internships and jobs at top-tier firms, companies, and organizations.
One unique aspect of Bowdoin's career development office is its focus on connecting students with alumni in their desired fields. This allows students to gain valuable insights and connections that can help them in their job search. Additionally, Bowdoin offers a variety of career-related events and workshops throughout the year, including career fairs, networking events, and resume-building workshops.
Barnard's career development office also offers a range of resources and events to help students succeed in their job search. One notable program is the Barnard Babysitting and Elder Care Agency, which connects students with families in need of childcare or elder care services. This program not only provides students with a flexible job opportunity but also allows them to gain valuable experience in caregiving and build their resumes.
Tuition and Financial Aid: A Look at the Cost of Attendance at Bowdoin vs Barnard
Both Bowdoin and Barnard operate on a need-blind admissions policy, meaning that admissions decisions are based on academic merit rather than financial need, and have generous financial aid programs in place. At Bowdoin, the annual tuition and fees for the 2022-2023 academic year are around $61,528, while Barnard's tuition and fees are around $62,525 per year. However, both colleges provide financial aid packages, including scholarships, grants, and work-study opportunities, to support students and make their education more affordable.
In addition to financial aid, both Bowdoin and Barnard offer various resources to help students manage the cost of attendance. Bowdoin, for example, has a Student Employment Office that helps students find on-campus jobs, as well as a loan program that allows students to borrow money interest-free to cover unexpected expenses.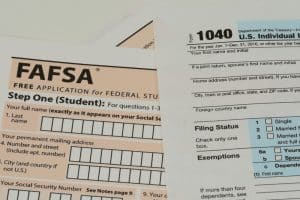 Barnard, on the other hand, offers a program called Beyond Barnard, which provides career development resources and connects students with internships and job opportunities to help them build their resumes and earn money while in school.
It's also worth noting that both colleges have additional fees beyond tuition and fees, such as room and board, textbooks, and personal expenses. Bowdoin estimates that these additional costs can add up to around $17,000 per year, while Barnard estimates that they can add up to around $20,000 per year. However, both colleges offer resources and support to help students manage these costs, such as meal plans, textbook rental programs, and emergency funds for unexpected expenses.
Conclusion: Which College is Right for You?
Both Bowdoin and Barnard are exceptional institutions that provide high-quality academic programs and unique student experiences. Ultimately, the choice between the two institutions comes down to personal preference, what a student is looking for in a college experience, and their individual academic and career goals. By weighing the factors discussed above, students can decide which college is the best fit for them.
Want to learn more about comparing Bowdoin with other top and well-known Universities and Colleges in the country? You've come to the right place. At AdmissionSight, we have over 10 years of experience guiding students through the competitive admissions process.
AdmissionSight can help you put your best foot forward when applying to college this fall. Contact us today for more information on our services.