Bowdoin vs Occidental: Which College is Right for You?
Choosing the right college can be a daunting task. You want an institution that will provide you with quality education, the opportunity to pursue your interests, and an unforgettable college experience. Two great liberal arts schools that come to mind are Bowdoin College and Occidental College. In this article, we'll explore the similarities and differences between Bowdoin vs Occidental, making it easier for you to decide which one is the best fit for you.
Academic Programs and Majors Offered at Bowdoin vs Occidental
Both Bowdoin and Occidental offer rigorous liberal arts programs that are designed to challenge students while also providing them with a broad range of knowledge. While Bowdoin offers majors in Classics, Computer Science, and Earth and Oceanographic Science, Occidental offers majors in Music, Urban and Environmental Policy, and Diplomacy and World Affairs. Ultimately, the decision on what major to pursue will depend on your interests and career goals.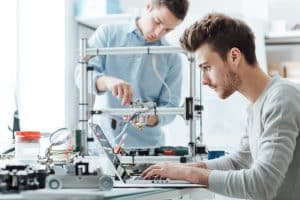 In addition to the majors mentioned above, Bowdoin also offers majors in Government and Legal Studies, Neuroscience, Gender, Sexuality, and Women's Studies. These majors provide students with a deep understanding of the political, scientific, and social aspects of our world.
Occidental also offers majors in Economics, Psychology, Critical Theory, and Social Justice. These majors allow students to explore the economic, psychological, and philosophical aspects of our society and how they intersect with issues of social justice.
Admissions Requirements and Application Process Compared
The admissions process can be confusing, so let's break it down. The admission requirements for Bowdoin and Occidental are similar. Both colleges require transcripts, standardized test scores, essays, and letters of recommendation from your high school teachers.
The application fee for Bowdoin is $65, while the fee for Occidental is $70. However, Occidental also offers an Early Decision option that allows students to secure a spot at the college before other applicants. Make sure to carefully research the admissions process and requirements for both colleges to ensure that you apply correctly.
It's important to note that while the admissions requirements may be similar, the acceptance rates for Bowdoin and Occidental differ. Bowdoin has an acceptance rate of around 9%, while Occidental's acceptance rate is closer to 38%. This means that while both colleges have competitive admissions processes, it may be slightly easier to get accepted to Occidental.
Another factor to consider is the availability of financial aid. Both Bowdoin and Occidental offer need-based financial aid, but Bowdoin also offers merit-based scholarships. It's important to research and compare the financial aid options at both colleges to determine which one may be more affordable for you.
Student Life Comparison: Bowdoin vs Occidental
Student life at Bowdoin and Occidental is vibrant and diverse. Both colleges offer a range of clubs and organizations for students to join, promoting community involvement and social interaction. Bowdoin has over 100 student-run organizations that cover everything from student government to media outlets to a cappella groups. Occidental boasts a similar range of organizations, including a college radio station, multiple dance teams, and multicultural clubs.
Aside from clubs and organizations, both Bowdoin and Occidental offer a variety of events and activities for students to participate in. Bowdoin hosts an annual winter carnival, where students can enjoy ice skating, snowshoeing, and other winter sports. Occidental has a popular spring festival, featuring live music, food trucks, and carnival games. Additionally, both colleges have strong athletic programs, with opportunities for students to participate in varsity, club, and intramural sports.
When it comes to campus amenities, Bowdoin and Occidental both have impressive facilities. Bowdoin has a state-of-the-art fitness center, a performing arts center, and a museum of art. Occidental has a newly renovated student center, a modern science center, and a beautiful outdoor amphitheater. Both colleges also have extensive libraries, with resources and services to support student research and learning.
Athletics and Extracurricular Activities at Bowdoin vs Occidental
Both Bowdoin and Occidental have a strong commitment to athletics. Bowdoin is a member of the New England Small College Athletic Conference and offers 31 varsity sports. Occidental is a member of the Southern California Intercollegiate Athletic Conference and offers 21 varsity sports.
Both colleges also offer a range of intramural and club sports for students to participate in, including ultimate frisbee, soccer, and basketball. Of note, Bowdoin's football team has won three national championships, while Occidental's track and field team has produced multiple Olympic athletes.
Aside from athletics, both Bowdoin and Occidental offer a variety of extracurricular activities for students to get involved in. Bowdoin has over 100 student-run clubs and organizations, including a student-run radio station and a community service group. Occidental also has a diverse range of clubs and organizations, such as a student-run newspaper and a club dedicated to promoting sustainability on campus.
Additionally, both colleges have strong traditions that students can participate in. Bowdoin has a yearly lobster bake, where students gather to enjoy a classic Maine meal. Occidental has a yearly Springfest, which includes a carnival, live music, and food trucks. These events provide students with a sense of community and a break from their academic studies.
Financial Aid and Scholarship Opportunities Available at Bowdoin vs Occidental
The cost of college can be a significant barrier for many students, so it's essential to consider the financial aid and scholarship options available. Bowdoin and Occidental offer need-based financial aid packages to students who qualify, ensuring that students can afford to attend. Additionally, both colleges offer a range of scholarships for academic achievement, community involvement, and leadership. Make sure to explore the financial aid options available and understand the costs associated with attending both colleges.
It's important to note that the financial aid packages offered by Bowdoin and Occidental are not the same. While both colleges offer need-based aid, the specific requirements, and amounts awarded may differ. It's crucial to research and compare the financial aid packages offered by each college to determine which one is the best fit for your financial situation.
Furthermore, it's worth exploring external scholarship opportunities beyond what is offered by the colleges themselves. Many organizations and foundations offer scholarships for specific demographics, fields of study, or career goals. Researching and applying for these scholarships can help offset the cost of attending college even further.
Faculty, Staff, and Student Support Services Compared
Both Bowdoin and Occidental have dedicated faculty and staff who are committed to ensuring that students receive the support they need to succeed. At Bowdoin, the student-to-faculty ratio is 9:1, ensuring that students receive personalized attention from professors. Occidental has a similar student-to-faculty ratio of 10:1. Additionally, both colleges offer comprehensive academic support services, including tutoring and academic advising, to assist students who are struggling academically.
However, there are some differences in the types of support services offered at each institution. Bowdoin has a strong emphasis on wellness and mental health, with a dedicated counseling center and resources for stress management and self-care. Occidental, on the other hand, has a robust career development center, offering career counseling, job and internship search assistance, and networking opportunities. Both colleges also have student-run organizations and clubs that provide additional support and resources for students with specific interests or identities.
Career Services and Networking Opportunities at Bowdoin vs Occidental
Post-graduation success is a crucial consideration when choosing a college. Both Bowdoin and Occidental offer robust career services and networking opportunities to assist students in finding meaningful employment after graduation. Bowdoin has a Center for Career Exploration and Development, which provides students with access to job and internship opportunities, as well as career counseling services. Occidental has a similar career center that offers workshops, networking events, and job fairs. Additionally, both colleges have well-connected alumni networks that can provide students with valuable career advice and job leads.
Furthermore, Bowdoin and Occidental have partnerships with various companies and organizations, which offer students exclusive internships and job opportunities. These partnerships also provide students with the chance to network with professionals in their desired fields.
Bowdoin has partnerships with companies such as Goldman Sachs and Teach for America, while Occidental has partnerships with organizations like the Los Angeles County Museum of Art and the United Nations. These partnerships give students a competitive edge in the job market and help them to secure meaningful employment after graduation.
Social Life on Campus: Comparing Bowdoin vs Occidental
Social life on campus is an important aspect of the college experience. Bowdoin and Occidental have lively social scenes that offer a range of activities for students to enjoy. Bowdoin has a bustling downtown area with restaurants, coffee shops, and boutiques. Occidental is located in the heart of Los Angeles, providing students with access to world-class restaurants, museums, and attractions.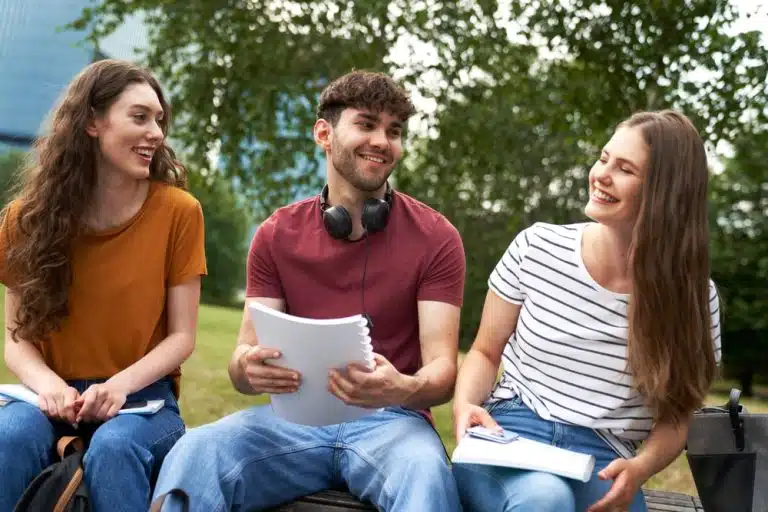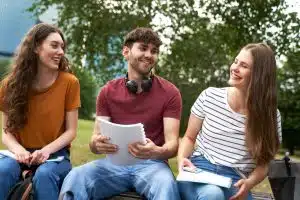 However, the social scenes at Bowdoin and Occidental differ in some ways. Bowdoin has a strong emphasis on community and campus traditions, such as the annual lobster bake and polar bear plunge. These events bring students together and create a sense of belonging. On the other hand, Occidental has a more diverse student body and offers a wider range of cultural events and activities. Students can attend concerts, film screenings, and art exhibits on campus, as well as explore the vibrant cultural scene in Los Angeles.
Conclusion: Which College is the Best Fit for You?
Choosing the right college is a significant decision that can impact your life for years to come. Ultimately, the decision of whether to attend Bowdoin or Occidental will depend on your individual interests, goals, and priorities. Consider the factors we've discussed, including academic programs, student life, campus housing, and career services, to determine which college is the best fit for you. Whatever decision you make, know that both Bowdoin and Occidental are incredible institutions that will provide you with an exceptional college experience.
Want to learn more about comparing Bowdoin with other top and well-known Universities and Colleges in the country? You've come to the right place. At AdmissionSight, we have over 10 years of experience guiding students through the competitive admissions process.
AdmissionSight can help you put your best foot forward when applying to college this fall. Contact us today for more information on our services.