Brown Dining Hall
Where Do Students Eat At Brown?
Where do students eat at Brown? Deciding on where to eat your next meal at Brown University can frequently be challenging because there are several options on campus including the Brown dining hall. Here is a starting point for unsure eaters who seek advice on where to eat next, regardless of whether you value location, hours, or food quality.
A focus on healthy, fresh foods and offering made-to-order food at Brown dining halls. A growing number of eco-friendly dining initiatives. More than just providing food, Brown Dining's staff puts students first by offering a variety of dining options where people may unwind, meet up with friends, study, and socialize.
Gourmet to Go (Campus Marketplace)
Location: On the lower floor of the Campus Center, below the Blue Room (75 Waterman St.)
Gourmet to Go, which is conveniently located in Faunce and frequently has no lineups, lives up to its name because you can swiftly leave after grabbing a pre-wrapped salad or sandwich. Try another restaurant, though, if you prefer to personalize your food or want a substantial lunch. Given that it also sells pencils, cough medicine, and other items that college students might require, Gourmet to Go functions more as an on-campus convenience store. As a result, it should be used more as an on-campus market than a restaurant, placing it last in this ranking.
Ivy Room
Location: Sharpe Refectory's ground floor (144 Thayer St.)
The Ivy Room is the ideal location for sluggish late-night diners. While you see the clock already struck at 7:45 PM and the Ratty is closing when many people haven't even considered having dinner yet, going downstairs to the Ivy Room is an easy cure. Although the menu at the Ivy Room could use some diversity, their naanwichs—naan topped with fried cauliflower, falafel, or samosas—and avocado toast are surprisingly substantial.
Unfortunately, this Brown dining hall frequently experiences long lineups and runs out of tikka sauce or avocado at busy times. The Ivy Room is a wonderful choice, though, if you go when there's a quiet period.
Andrews Common
Location: Pembroke Campus
The drawback of Andrews is that it is situated away from the main campus. Although nothing on Brown's campus is particularly far away, the extra 15 minutes of walking from Faunce and down Thayer or Brown Street to Pembroke Campus is not, in my opinion, worth it when Providence winds are blowing or I've just finished a three-hour lecture and am incredibly hungry. Additionally, there aren't many places to sit in Andrews, and nobody has time to look for a high table. However, Andrews' above-average pizza, baked pasta, and curry nights are (sometimes) worth the trip only for the food.
Sharpe Refractory (The Ratty)
Location: Wriston Quad (144 Thayer St.)
The Ratty makes up for its under-par food quality with its location. The Ratty is a great place to go after classes because of its convenient Main Green location.
Despite having a daily changing menu, the Ratty's regular menu items are what make it worthwhile from a food perspective. You can always count on cheeseburgers, pasta, pizza, salad, or cereal to be offered every day if the daily specials aren't your thing. Consider purchasing your bagel here rather than at the Blue Room if you are low on points but have plenty of meal swipes.
Verney-Woolley (The V-Dub)
Location: 135 Cushing St. in Emery-Woolley Hall
Chicken Finger Fridays at V-Dub are not to be missed (even their vegetable substitute is worthwhile). The V-Dub is an all-you-can-eat style with a few staple things, much like the Ratty but better. The toaster stations and salad bar, however, are much superior at this location due to the expanded selection.
For those who don't like to venture outside of Main Campus, the V-Dub is similarly off the usual path to Andrews. The V-Dub is still accessible, though, as it is situated off Thayer and next to the Nelson gym. An excellent sit-down option for people who do not mind walking a little bit further but still want to have a second round of good meals.
Josiah's (Jo's)
Location: In Gregorian Quad (114 Power St.)
Sometimes all you want for lunch is a good bowl of broccoli and cheddar soup in a bread bowl, but alas, you must wait until the wee hours of the morning (or just evening) to satisfy your Jo's appetite. Although swamped by chicken sandwiches, burgers, quesadillas, and onion rings, the salad bar and fruit offered by the snack area are still options if you want to eat properly. Overall, Jo's does not let you down. All Brown students should visit Jo's because of their mouthwatering grilled cheese sandwiches and the notorious "spicy with," which is a mouthwatering chicken sandwich covered with melted cheese.
Blue Room
Location: Stephen Robert Campus Center in Faunce House (75 Waterman St.)
Make a Blue Room muffin a regular part of your diet if you don't already have one at least once a week. Since the Blue Room doesn't accept credit before 4:00 PM, it is understandable that students run out of points so early in the semester given their mouthwatering pastries and selection of grab-and-go selections. People hope the Blue Room's lunch rush doesn't cause the in-demand red velvet muffins to sell out while they're still in line.
Let's face it: while Brown's food plan and the seemingly unlimited number of swipes are fantastic, they can get very monotonous after a few months. Sometimes adding some spice to your life requires more than just a curry or pasta night at Andrews Commons. Therefore, for any student wishing to broaden their gastronomic horizons on a budget, we've put together a fast guide of food establishments within walking distance of the institution. Get the most value for your money while also enjoying a delectable lunch.
Off-Campus Dining Options
East Side Pockets
A filling kabob wrap or platter is always a good choice at East Side Pockets and their falafel is superb. With toppings like hummus, tabouleh, and tzatziki, each wrap comfortably serves two meals. Although the line and the variety of options may at first appear overwhelming, but the cuisine is worth the wait. You can also get grape leaves, pita chips, and salads if you're not really hungry. Make sure to finish your meal with a piece of baklava for a sweet treat.
Baja's
It is impossible to miss because Thayer has two storefronts. Unlike some other Mexican restaurants, they load up the meat and guacamole for free, and the portion sizes are enormous and ridiculously cheap. If you don't feel like Mexican, Baja's also serves sandwiches, burgers, and fries. Due to their extended hours (12 AM and 1:45 AM respectively), both sites are accessible for late-night study sessions.
Den Den Café Asiana
You've certainly already noticed the Den Den Korean Fried Chicken restaurant on Thayer, but you might not be aware of Den Den Café Asiana, which is located close to RISD.
Beyond KFC, this Den Den location offers piping-hot, delectable versions of traditional Korean fare including Kimchi Pancakes and Hot Stone Bibimbap. Korean cuisine is distinctive because it incorporates flavorful spices and deftly contrasts smooth sauces and rice with tender, melt-in-your-mouth meat and crunchy, crisp veggies (like my personal favorite, cabbage).
Overall, because of its low lighting and substantial student clientele, Den Den is an excellent place to visit when you venture away from Brown University.
Flatbread Company
Walk up Thayer to Flatbread if you want a family-friendly restaurant with a cozy, positive atmosphere. The restaurant is conveniently located next to the CVS on the main street, and you can spot it by the crowded parking lot and wood-fired oven blazing outside. It's okay if you give in to the deliciousness of the pizza and eat the entire pie because everything offered is natural, organic, and locally sourced. You'll still be healthy.
How Many Dining Halls Does Brown Have?
To picture how dining may look like at Brown, you might wonder "How many dining halls does Brown have? Two all-you-care-to-eat Brown dining halls are available to students: the historic Sharpe Refectory (also known as "the Ratty") and the enticing Verney-Woolley (also known as "V-Dub"), in addition to four campus restaurants, three coffee carts, and two convenience stores. Many Brown Dining's cafes and retail outlets, like the consistently busy Blue Room at the Stephen Robert '62 Campus Center, are frequented by faculty, employees, and guests.
Also, there are adaptable meal plans available. Plans offer alternatives for graduate and medical students as well as those who live on and off campus.
What Time Do Dining Halls Open At Brown?
With students' busy schedules and varying operation hours due to COVID restrictions, let's check the answer to "What time do dining halls open at Brown?"
Sharpe Refectory
Breakfast: Monday to Sunday from 7:30 am to 11:00 am
Lunch: Monday to Sunday from 11:00 am to 4:00 pm
Dinner: Monday to Sunday from 4:00 to 7:30 pm
Andrews Commons
Lunch: Monday to Sunday from 11:00 am to 4:00 pm
Dinner: Monday to Sunday from 4:00 to 8:00 pm.
Pizza Service: Monday to Sunday from 8:00 pm to 9:00 pm.
Blue Room
Breakfast: Monday to Friday from 8:00 am to 11:00 am
Lunch: Monday to Friday from 11:00 am to 3:00 pm
Ivy Room
Lunch: Monday to Friday from 11:00 am to 2:00 pm
Dinner: Monday to Thursday and Sunday from 5:00 pm to 10:00 pm
Gourmet to Go
Grab 'n' Go: Monday to Friday from 11:00 am to 6:00 pm
Josiah's
Dinner: Monday to Friday from 6:00 pm until 2:00 am
Does Brown Have Good Dining Hall Food?
The current difficulties affecting the food sector influence Brown Dining Services, as they do on many other food service providers.
The COVID-19 pandemic has had a significant impact on the food industry nationally in several ways, including increased labor shortages brought on by increased demands and restrictions on workers, modifications to consumer expectations, closures of food-production facilities, and constrained food trade policies. The food supply system is facing significant challenges as a result of these changes.
Dining Services is being forced more and more to replace the food items they regularly buy with others that are not on the menu planning due to problems with food distribution. This occurs at erratic intervals and necessitates last-minute substitutions, necessitating any necessary menu modifications. The inevitable result is that sometimes the meal served will differ from what is described on the online menu site and its ingredients.
Does Brown have good dining hall food? Despite the worries due to the changes during these trying times, only the best is given to students at Brown, as it should be in the Ivy League. The Verne-Wooley (referred to as V-Dub by students) and the Sharpe Refectory (referred to as Ratty) were two all-you-can-eat Brown dining halls that offered everything from a fresh in-house butcher and bakery to locally-grown fruit.
The Ivy Room offers academics and employees a retreat and doubles as a vegetarian restaurant at night. Smaller cafés like the Blue Room and the late-night Campus Market (with a real-milk milkshake machine and gluten-free delights) keep students fed throughout the day.
As the first Green Restaurant Association-certified establishment in Rhode Island, Brown also offers trayless dining, reusable to-go containers, and a nearly 100% reduction in disposable water bottles.
How Much Is the Brown Meal Plan?
Meal plans offer a whole package that gives access to a wide range of food alternatives all day long. There is something for you to discover and savor, whether it's a poke bowl, made-to-order sandwich, smoothie, hot entrée of the day, avocado toast, or eggs cooked your way. Meal credits, flex points, and visitor tickets are included with each meal plan.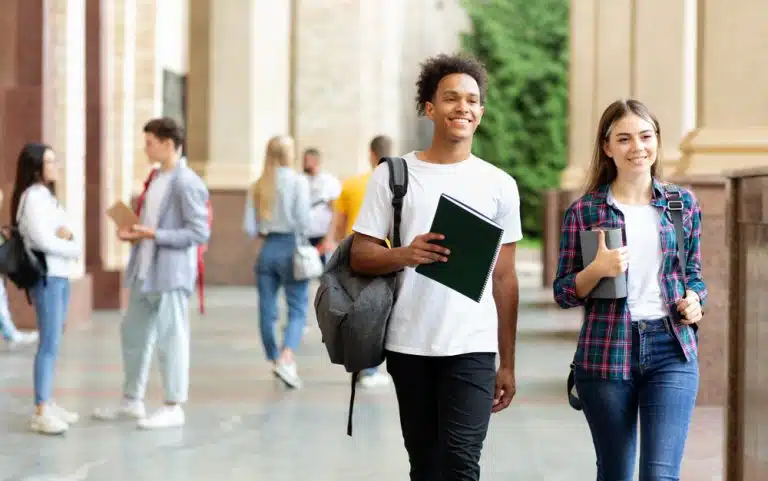 Meal Credit: You can enter any Brown dining hall with a meal credit swipe: Verney-Woolley in the Emery-Woolley dorm or Sharpe Refectory on Wriston Quad. At the majority of our a la carte restaurants and cafes, a meal credit swipe is also available. In this case, your meal credit has a value or equivalent that is subtracted from the total amount of your transaction.
Flex points: Flex points are regarded as built-in currency in your meal plan. These dollar-for-dollar points, which are accepted at all of our campus restaurants, come in handy whether you want to make an on-the-go purchase or when you don't need the entire amount of your meal credit swipe.:
Guest Passes: Passes for guests allow you to share your Brown dining experience with family and friends. They serve as a swipe card for meals in our all-you-care-to-eat establishments.
Meal Plan Options
All enrolled undergraduate, graduate, and medical students at Brown have access to meal plans because the university is a residential campus community. Each semester, your meal plan balances become available for usage and are depleted by the conclusion of the semester. By signing onto mycard.brown.edu, you can add more flex points to your plan if you desire to increase its value.
Now, how much is the Brown meal plan? Brown Dining provides freshmen students with a thorough meal plan that allows for maximum concentration during their first year at Brown with the details below:
| | | | | | |
| --- | --- | --- | --- | --- | --- |
| Meal Plan | Meal Credits | Flex Points | Guest Meals | Semester Cost | Annual Cost |
| Flex 460 | 230 | $250.00 | 5 | $3,236.00 | $6,472.00 |
| 20 Weekly | 20 / week | $100.00 | 2 | $3,236.00 | $6,472.00 |
| Kosher | 20 / week | $100.00 | 2 | $3,236.00 | $6,472.00 |
Daily vs. Weekly Plans
Weekly plans offer additional structure regarding the number of meals that can be consumed each day (up to 4 meal credits per day) and throughout the week. These meals are not weekly staples. For instance, the 20 Weekly plan starts over with 20 meals every Sunday. Students may use up to four meal credits each day.
Since they are not distributed on a weekly basis, Flex Plans offer a block of meals that you can use as you see fit. You can use this plan up to two swipes every hour, but you can use it whenever you like throughout the semester. All unused meals are lost at the end of the spring semester, but unused meals carry over from the fall to the spring. For comparison, the Flex460 menu includes 14 meals on average per week.
Both plans have points available. While the Flex plans give more points, the Weekly plans offer more meals per week. Any dining establishment accepts points for a la carte products. Flex points are transferable from the Fall to the Spring but expire at the end of the Spring semester.
| | |
| --- | --- |
| Weekly Plans | Flex Plans |
| Resets new "Meal Block" every week | Set number of meals per semester |
| Can use up to 4 swipes per day | Can use 2 swipes per hour |
Just like students having the liberty to explore each Brown dining hall upon purchasing the meal plan, academically, Brown is likely most known for its Open Curriculum, which provides students the ability to pursue their interests without being constrained by prerequisites. The Open Curriculum is the foundation of a Brown education.
If you would like to take part in this liberal educational philosophy, AdmissionSight can help you boost your application to get admitted into Brown. Since essays and extracurricular activities are of high importance to Brown, you can discuss with AdmissionSight experts how to craft an impressive essay and get involved with significant clubs and organizations in high school. Start by booking an initial consultation with us now.