Can You Submit College Applications After the Deadline?
When is the deadline for college applications?
When is the deadline for college applications? For early decision or early action applications, the deadline can be as early as October or November; for standard decision applications, it might be as late as January or February. Read on to determine the answer to the question, "Can you submit college applications after the deadline?"
It's crucial to examine each college you're considering and confirm their particular application deadline. Usually, you can get this information by visiting the college's admissions website or by getting in touch with the admissions staff.
It's crucial to keep in mind that certain universities use "rolling admissions" which means they consider applications continuously over the course of the year. In order to ensure a spot at these schools, it is advisable to apply as soon as possible.
It's usually a good idea to send in your college application far before the deadline, regardless of the deadline, to account for any unforeseen problems or delays.
Can you submit college applications after the deadline?
Can you submit college applications after the deadline? Most of the time, no. Individual colleges and institutions impose stringent deadlines for submitting college applications. If the deadline passes without being met, your application might not be taken into consideration, and you might have to wait until the following admissions cycle to apply again.
But on occasion, if there are exceptional circumstances, such as a critical illness or a family emergency, universities might consider late applications. It is preferable to get in touch with the college directly and explain your circumstance if you think there is a good reason why you need to submit your application beyond the cutoff date to see if they will make an exception.
It is always best to send in your college application as early as possible and well before the deadline. This will ensure that it is taken into account and give you enough time to complete any other steps in the admissions process, such as sending in transcripts or test scores.
Now that we have discussed the question, "Can you submit college applications after the deadline?" Let us now move on to the college application requirements.
College application requirements
What are the college application requirements? Depending on the college or university you are applying to, the prerequisites for college applications can change. AdmissionSight listed down some standard requirements. Check them out below:
Application Form: The majority of schools and universities demand that applicants submit an online or paper application form with basic information like their name, address, and contact details.
Essay or personal statement: As a requirement for admission, certain universities may ask you to submit an essay or personal statement. You have the chance to express your aims and hobbies, tell your narrative, and show off your writing abilities.
High school transcripts: Colleges frequently require official high school transcripts, which should include your grades and the courses you took while in high school.
Standardized test results: Scores on standardized tests like the SAT or ACT are used by many colleges to figure out if you are ready for college academically.
Letters of recommendation: Some schools may ask for letters of support from your professors, coaches, or other trusted people who can speak to your character and skills.
Application fees: Most colleges charge an application fee, which, depending on the institution, can be anything from a few dollars to several hundred dollars.
Further materials: Some universities could ask for other materials, such as writing samples, portfolios, or additional essays.
It is crucial to keep in mind that colleges could have particular prerequisites and preferences, so it is recommended to check their website or get in touch with their admissions office directly to find out more about their application criteria.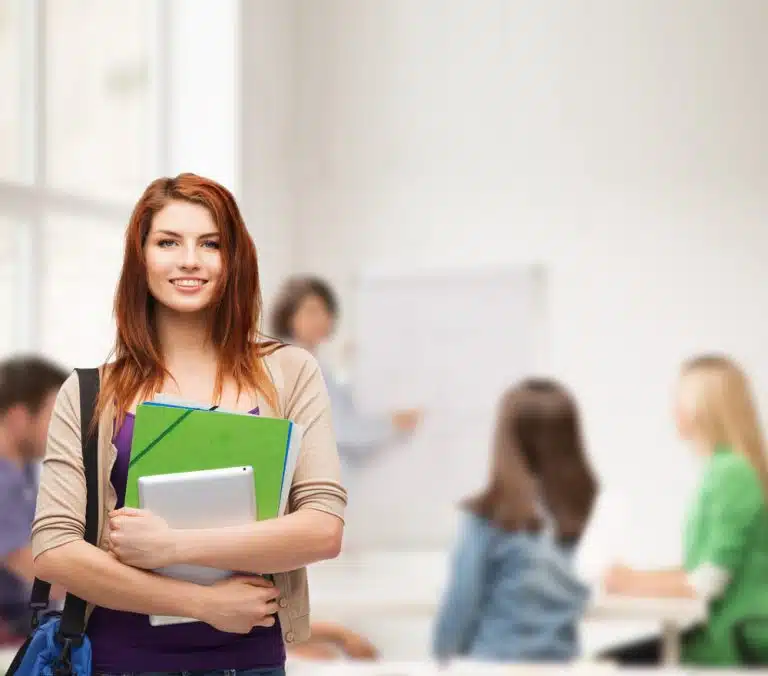 College application requirements are time bounded, and you must be wondering "Can you submit college applications after the deadline?" Similar to the requirements, college applications are also time bounded. It is best to reach out to the college admissions office for confirmation
What does a college application look like?
What does a college application look like? Personal information, academic background, test scores, essays, and other resources like transcripts or letters of recommendation are common components of college applications.
Here is a list of how college application content may appear:
Personal Information: The application's first section requests basic information about the applicant's identity, including name, address, date of birth, social security number, and contact details.
Academic History: Information about your high school, including its name, address, dates of attendance, and any courses you may have taken that are pertinent to the major you plan to pursue in college, must be included in this part.
Test results: If the college requests standardized test results, you must provide your ACT or SAT results.
Essays: Many college applications require you to write an essay, which gives you the chance to elaborate on yourself and your objectives. Essay questions might be very different, however, they might cover things like your background, your interests in school, or your future ambitions.
Letters of Recommendation: Some universities may ask for one or more letters of recommendation from your instructors, guidance counselors, or other trusted adults.
Extracurricular Activities: The questions in this portion of the application ask about any extracurricular activities you engaged in while in high schools, such as joining clubs, participating in sports, or volunteering.
More Resources: Depending on the college, you might need to send additional materials like your CV or the transcripts of any college classes you completed while still in high school.
You must carefully study the directions for each college application you are submitting and adhere to the format and rules that are outlined. If you are currently asking yourself, "Can you submit college applications after the deadline?" – it is best to submit everything on or before the deadline.
What looks good on a college application?
What looks good on a college application? When examining college applications, colleges consider a number of variables, and no single variable assures acceptance. However, the following are some things that can distinguish a college application:
Strong Academic Performance: As evidenced by grades, test results, and course choices, colleges typically seek out candidates who have had strong academic performance in high school.
Difficult Coursework: Colleges prefer applicants who have taken difficult courses like honors or Advanced Placement (AP) classes. This demonstrates your readiness for employment at the collegiate level.
Extracurricular Activities: Participating in extracurricular activities, such as extracurricular sports, clubs, or volunteer work, can show leadership qualities and a commitment to your interests.
Personal Qualities: Colleges are also curious about your character, beliefs, and passions. An excellent essay or letter of recommendation can reveal a lot about your character.
Community Involvement: Showing that you care about your neighborhood by participating in volunteer work or community service initiatives can demonstrate that you are a well-rounded person who is motivated to have a positive influence.
Interest and Drive: Colleges are seeking individuals who have a strong drive to succeed or who have a clear passion for a certain topic of study. These abilities can be put on display with the aid of a well-written essay or an emotional letter of recommendation.
Fit with the College: Lastly, it's critical to demonstrate that you have done your research on the college, is aware of the opportunities it presents, and are a good fit for the institution. Your enthusiasm for the school can be shown through a unique essay or a well-thought-out response to a particular topic on the application.
Keep in mind that each college has distinct requirements, so it's crucial to read the precise admissions requirements for each institution to which you're applying.
Can you submit college applications after the deadline now that you know the answer? You could now need help getting into the college of your choice. Your prospects of being accepted into the college of your choice are greatly influenced by your exam results, extracurricular activities, and essays. If you require help, AdmissionSight would be glad to assist you.
AdmissionSight has been assisting students for more than ten years in navigating the challenging application procedures of the top schools and institutions around the globe. Our success rate is among the highest in the industry, with 75% of our students getting into prestigious colleges like Stanford, MIT, UChicago, and Caltech. Book your consultation today!