What are the Chances of Getting into Harvard University?
Harvard University is one of the most popular colleges in the country. Whether you've been dreaming of attending this university for years or you've never even given it a thought, you're still most likely well-acquainted with this prestigious school.
Given its reputation and position in the equally highly esteemed Ivy League, many students and parents wonder about the chances of getting into Harvard University. After all, with a limited amount of time to prepare for college admissions, nobody wants to end up putting valuable time and energy into applying to a school that's impossible to get into.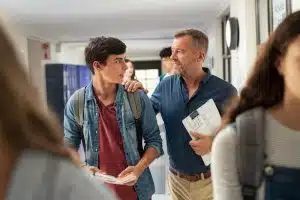 Although Harvard University is incredibly competitive and highly selective, it's definitely not impossible to get into. How do we know? Well, at AdmissionSight, we've helped many students get into Harvard University and other Ivy League schools as well.
We know what admissions staff at these world-class universities look for from students and how you can make sure your application stands out from the crowd. Here, we'll go into detail about why Harvard University is so popular, what the chances of getting in are, along with some important requirements all applicants must take into consideration before applying.
Why is Harvard University so popular?
We've all heard of Harvard University in a variety of different contexts. From Hollywood movies and Netflix series to famous songs and classic books, this school seems to permeate every aspect of popular culture. But why? What makes Harvard University so special? Well, there are a few important reasons why this school has become the most popular and well-known university in the country – if not the entire world.
First and foremost, Harvard University has some impressive accolades that help bolster its reputation. For example, it's the oldest college in the country, having been founded in the mid-1600s. This makes it older than the US itself.
The other reasons that contribute to Harvard University's impressive reputation all stem from the world-class academic offerings this school has managed to provide for 400 hundred years and counting. This consistency has helped Harvard remain at the top of the pack. When the Ivy League was created and Harvard was included along with seven other to-rated schools, Harvard's reputation was further solidified. From excellent professors and great courses to large endowments and rich history, Harvard has firmly cemented itself as the most popular university primarily because it truly is one of the best.
What is the Harvard University acceptance rate?
If you're wondering what your chances of getting into Harvard University are, one of the most important questions to ask is about the school's acceptance rate. This admissions statistic shows what percentage of students who apply to a particular university end up getting admitted.
The rest of the students are either rejected or deferred if discussing early admissions acceptance rates. Although a university's acceptance rate is the most important piece of data regarding its difficulty, it's just a piece of the entire puzzle. Keep that in mind moving forward.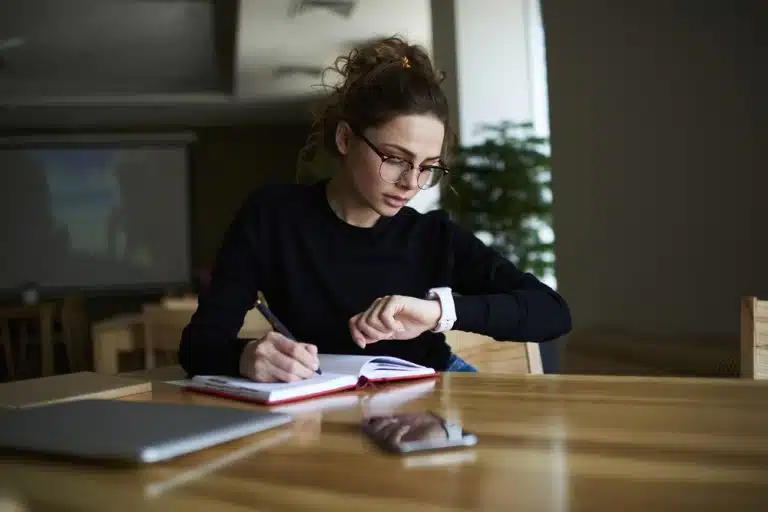 Although it fluctuates each year, the acceptance rate at Harvard University hovers around 4.7%. To give you a more concrete idea of what this means, for every 100 people that apply to Harvard, only four to five end up getting accepted.
The other 95 to 96 students are denied entry. If you've conducted any research on the acceptance rates of state universities, you'll notice that Harvard University's acceptance rate is significantly lower. In fact, the average acceptance rate of US colleges that were ranked is around 68%! 22 of these colleges even said they accept 100% of their students. So, why is the acceptance rate at Harvard University so low in comparison?
Well, that's an excellent question with no shortage of answers. First and foremost, it's helpful to understand the acceptance rate at Harvard University within the context of Ivy League schools. This group of eight top-tier universities is well-known for being highly selective and challenging to get accepted into.
In fact, the "easiest" Ivy League university to gain admittance to still has a low acceptance rate of around 10%. (For those curious, it's Cornell University). So, even amongst Ivy League schools, Harvard University is still challenging, but this school's low acceptance rate makes a little more sense when considered in this context.
Another important reason why the acceptance rate at Harvard University is so low is that it has to be. You see, as a world-renowned college, Harvard attracts tens of thousands of applicants each year. While other colleges might only attract people from nearby or within the same state, people apply from all across the country and the world to Harvard University.
With a limited number of spots available, admissions staff have to be selective about who gets admitted and who gets rejected. By the very nature of the number of people who apply in proportion to the number of spots available, Harvard is forced to only admit a small percentage.
So, what does this low acceptance rate mean for students interested in attending Harvard? It means that you'll need to make sure you try your absolute hardest. Early on, this means planning your high school courses carefully, participating in extracurriculars, earning excellent grades, acing standardized tests, and more.
When it comes time to apply, you'll need to be diligent to make sure you're filling out the application correctly and turning in all required documents on time.
To help give you some peace of mind, we're going to breakdown what's required to increase your chances of getting into Harvard University along with some other helpful tips.
What about early admissions?
Like many colleges, Harvard University allows applicants to apply during early decision if they would like. It's not a requirement but, typically, the Harvard early decision acceptance rate is higher than the standard admission rate. In 2020, the acceptance rate for early action was 7.4%.
Despite being significantly higher than that of the standard rate, it's still down from previous years. While the higher acceptance rate might improve your chances of getting into Harvard University, you also have to take into account the shorter amount of time you'll have to apply during early admission.
Important Harvard University Admission Requirements
What are the Harvard University GPA requirements?
If you've been wondering how to increase your chances of getting into Harvard University, you've most likely thought about your grade-point average (GPA). This critical statistic is an average of your high school grades and is required on Harvard University's application.
It offers admissions officers a comprehensive idea of how you performed on your high school courses. That's why it's paramount that you choose your classes carefully. We generally recommend Advanced Placement and honors courses as these can help average up your GPA. They also look more impressive than standard courses as they're more rigorous and challenging in nature.
Although many universities will provide a requirement in the form of a minimum GPA, you don't want to use this as your bar. This is the absolute lowest GPA that the university will consider. Even if everything else about your application is perfect, if you just barely meet this minimum, your application might get rejected.
Although it's a good piece of information to have, you should only look at Harvard's GPA minimum requirement to make sure you even have a chance of getting in. However, after you've seen that your GPA exceeds this minimum, it's time to refocus your attention to a more important stat: the average GPA of accepted students.
While the GPA minimum requirement shows the very bottom of what Harvard University will even consider, the average GPA of accepted students gives you a better idea of the talent of students who actually make it through the application process successfully.
Given that admittance is your ultimate goal – not merely consideration – then this is the stat you want to look for and rank your GPA against. Ideally, you could get over this average since you want to greatly increase your chances of getting accepted, but you get the idea.
Although it tends to fluctuate from year to year, the average GPA at Harvard is 4.18. When translated into letter grades, you'll need to nearly have straight A's in your high school courses in order to be a competitive applicant.
As we mentioned before, taking Advanced Placement or honors courses is a great way to average up your GPA while also showing admissions officers at Harvard that college-level classes are a breeze for you. Obviously, if you're currently in your junior or senior year, it's much tougher to change your GPA than if you were just starting high school.
While you should do everything you can to get your GPA as high as possible, you can always look to other admissions requirements to improve your chances of gaining admittance to Harvard University. Keep in mind that admissions staff consider a wide variety of factors from your academic performance. So, if your GPA is a little on the low end, you can aim for impressive standardized test scores.
What are Harvard's standardized test requirements?
Standardized tests are another hallmark requirement of the college admissions process. Many schools require students to either take the ACT or SAT, giving students a choice between the two. Harvard University is no exception to this rule as applicants can either submit the ACT, SAT, or both if they wish.
Although not many universities have a cutoff for standardized test scores, it's slightly misleading as some students might assume scores of the SAT and ACT aren't as important as a high GPA.
Similar to determining what a great GPA is, we can determine what SAT and ACT scores are worth aiming for by determining the average of students who are attending Harvard. On a standard 1600 SAT scale, the Harvard university average SAT score in composite form is around 1520. The 25th percentile SAT score comes out to be 1460 while the 75th percentile is 1580.
The latter puts you above the average, improving your chances of getting into Harvard University. Obviously, you want to reach for the highest score possible (which is 1600), but it's still helpful to get an accurate idea of what's average.
Similar to the SAT, there is no set cutoff score for the ACT at Harvard University. As we mentioned before, however, if your score is too low, you can assume your application will be placed at the bottom of the pile and forgotten. 34 is the average ACT score at this prestigious university.
Students who score a 33 will find themselves in the 25th percentile while those with a 35 will be in the 75th percentile and in a good position to impress admissions officers. With a 33 or lower, you'll have a hard time having your application noticed among students with higher scores.
What about SAT/ACT writing sections & subject tests?
The ACT and SAT both have an essay section that's optional when taking the exam. While some universities leave it up to students, Harvard University has required students to complete one or the other in the past. Subject tests are another additional component that some students have opted to take and submit in the past.
Still, can you get into Harvard without subject tests? The technical answer to this question is yes. It is possible to get into Harvard University without having had taken the subject tests. However, you always want to put your best foot forward, and completing these extra exams shows your proficiency in certain subjects.
How has COVID-19 changed these requirements?
Harvard University, along with many other colleges across the country, has decided to make adjustments to their application requirements due to the COVID-19 pandemic. As a result, students are able to send in their applications without having standardized test scores.
Yes, you heard that right. For the 2021-2022 application cycle (this date is important!), you don't have to submit an ACT or SAT score. In addition, for those students who still want to submit these scores, the writing component isn't required. Keep in mind that just because you don't have to send in an ACT or SAT score for this application cycle, that doesn't mean you shouldn't.
Should I send in supplemental materials when applying to Harvard?
Like many Ivy League schools, Harvard University allows students to send in supplemental materials along with their standard application and all required documents. Many students commonly ask us whether or not it's a good idea to send in more materials. It's a great question with an answer that might surprise you.
Many applicants assume that the more information that's sent to admissions officers, the greater chance they have of getting admitted. After all, with more resources to prove your eligibility, it would follow that your chances of admittance would increase, right? Well, not exactly.
You see, admissions staff at Harvard University have to comb through tens of thousands of applications. Despite rumors about admissions officers who simply browse through applications or immediately throw some away upon the slightest view of something undesirable, this process is quite diligent and meticulous. You can rest assured that your application will be scrutinized, including any additional items you choose to submit. As a result, you should be careful about what you submit.
Since the Harvard University application already gives admissions staff plenty of information about you, we only recommend submitting additional documents or materials if they're absolutely necessary to show unique achievements, talents, or accolades.
Improve your chances of getting into Harvard University with our help
AdmissionSight is a leading college admissions specialist with a proven track record of helping students from across the country get into the universities of their dreams, including Harvard and other Ivy League schools. In fact, we've made it our sole focus to provide services aimed at improving a student's chances of getting into these world-class colleges. Here are some of the key services we offer.
Pre-High School Consultation: For parents looking to get started early in the planning process, we offer tips for planning your child's high school curriculum diligently to ensure their applications shine by the time application time for colleges roll around.
Academic Planning: The courses you take in high school play a massive role in your college applications. AdmissionSight can help you choose the most suitable courses.
Extracurricular Planning: Although academics are paramount, they're not everything in the college admissions process. That's why we help students and parents choose the best extracurricular activities.
Summer Program Selection: Looking for an educational and fun way to spend the summer? We can help you find a summer program that's enjoyable and in line with your child's academic interests.
Feel free to reach out to AdmissionSight for a free consultation. We look forward to hearing from you.