Choosing The Best College For Data Science
What is a data science degree?
What does it mean to have a degree in data science? Students who focus their undergraduate education on data science study mathematics, statistics, and computer science. They also acquire the skills to extract information from large data sets using algorithms, statistical methods, and analytics software. Specifically, students who study at the best college for data science take courses in algebra, calculus, geometry, statistics, and computer programming.
These courses are a foundation for more advanced data science coursework, typically covering database systems, data mining and analytics, data structures and algorithms, data visualization, and machine learning.
In addition, some undergraduate programs in data science may include a course or two in business analytics. This introduces students to the many different business applications of data science. Even though data science is most commonly studied at the graduate level in master's programs in data science, an increasing number of colleges and universities are now offering bachelor's degree programs in data science and data analytics.
Although data science is still a relatively new field, many of the components essential to an undergraduate major in data science are already being taught in colleges and universities through computer science, engineering, mathematics, and statistics departments. This is the case even though data science is still relatively new.
Despite this, many undergraduate programs in data science have been introduced at many colleges and universities. Some of these bachelor's in data science programs are provided in the conventional, campus-based format. In contrast, others are provided either online or in hybrid formats that provide a combination of on-campus and online course options.
Why study data science?
Data science is a rapidly growing field that combines statistics, computer science, and domain expertise to extract insights and knowledge from data. There are several reasons why one might consider studying data science at the best college for data science, including:
High demand for data science skills: With the increasing amounts of data being generated in many industries, the demand for professionals with data science skills is rising. This means there is a high potential for employment opportunities and good salaries for those with these skills.
Interdisciplinary nature: Data science is a highly interdisciplinary field that draws from statistics, mathematics, computer science, and domain expertise. This interdisciplinary nature makes it a fascinating and challenging field, requiring a combination of technical and creative skills.
Problem-solving: Data science provides a framework for solving real-world problems through data analysis. Using data-driven approaches, data scientists can help organizations make informed decisions and develop new products and services.
Impactful: Data science has the potential to make a significant impact in many fields, including healthcare, finance, marketing, and social sciences. Using data to gain insights and inform decision-making, data scientists can help drive positive change and solve important problems.
Overall, those who study in the best college for data science can be individuals with a wide range of exciting career opportunities, as well as the chance to make a real impact in the world through the analysis and interpretation of data.
Best data science schools in the world
Massachusetts Institute of Technology (MIT)
The Master of Business Analytics program can be found at the Massachusetts Institute of Technology (MIT), located in Boston, United States (MBAn). During this year-long program, students will be prepared for careers that apply and manage modern data science to solve critical business challenges.
As one of the best data science schools in the world, the Analytics Capstone Project is one of the program's highlights because it allows students to work on data science problems alongside data professionals from the industry. Because of the student's participation, every student will receive $22,000 and tuition credit. Students who completed the MBA program went on to work for Google, Amazon, Boston Consulting, McKinsey & Co., and a wide variety of other prestigious technology and consulting firms after graduation.
Carnegie Mellon
The Data Science programs at Carnegie Mellon University are intended to educate students in an atmosphere that draws from various fields. What makes Carnegie part of the best college for data science in the world is that they provide a curriculum that is combined with cutting-edge research opportunities. The swift increase in the volume and complexity of data that can be collected and analyzed can be found in various domains, including health care, public safety, scientific research, and public policy.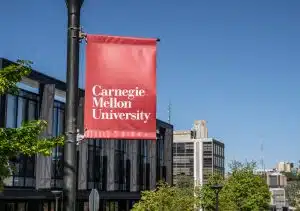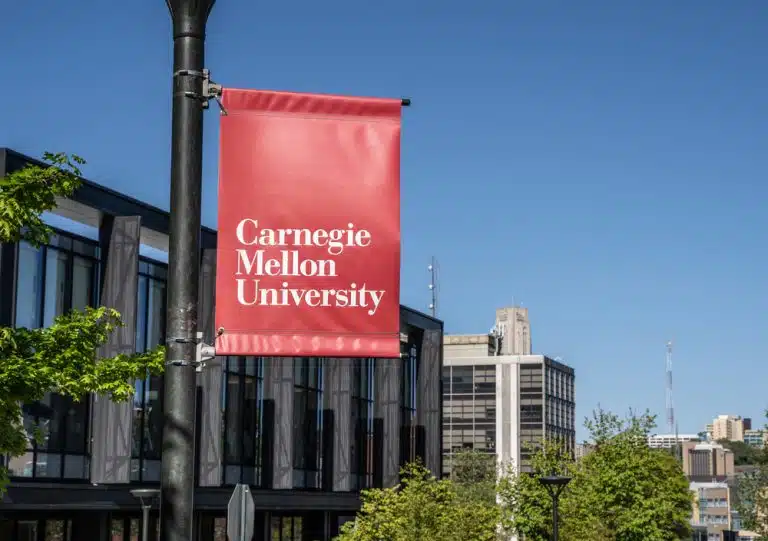 Using the AI platform Meltwater allows students and faculty members to work together with the digital media intelligence company Meltwater to advance research and education about artificial intelligence. They have access to one of the most comprehensive collections of open and licensed data platforms worldwide.
MILA – Quebec AI Institute
In addition to the excellent graduate programs offered by American universities, several Canadian universities also provide a flourishing environment for data professionals. For instance, MILA is a community consisting of more than 500 researchers who specialize in machine learning and artificial intelligence. It is situated in the center of the tech and startup ecosystem in Quebec. They have a mission to become a global hub of scientific advances and innovation, and as part of that mission, they are committed to scientific excellence and innovation.
Participating educational institutions in the MILA program include McGill University, HEC Montréal, and the Université de Montréal. MILA offers a variety of training programs that these institutions deliver. Students who express an interest in conducting research will have the opportunity to be matched with a volunteer mentor for nine months. The goal of mentors is to assist their mentees in achieving their personal and professional development goals by providing support and guidance.
What puts them in contention as the best college for data science is that MILA is planning to initiate the second group of students to participate in the mentorship program in March of 2021. Remember that most of the courses and mentorship programs at the Université de Montréal require an advanced level of French language proficiency. There are a few English classes available at McGill and HEC.
Imperial College of London
The Data Science Institute at the Imperial College of London has recently been established (DSI). This major initiative brings together the college's existing data science activities and expertise and generates new opportunities for research partnerships and collaboration.
The multidisciplinary collaborations between the academic experts of Imperial College and the Institute across a wide variety of fields, such as healthcare, finance, climate science, and urban development, are one of the distinctive features of the educational experience offered at Imperial College. Their ultimate objective is to come up with answers to difficult questions.
In addition to carrying out research, they offer postgraduate programs that aim to cultivate future data scientists. As an illustration, look at the MRes in Biomedical Research with Data Science track.
This class offers training in data analysis based on contemporary high-throughput biomolecular research, and it draws from various academic disciplines. Their students will receive fundamental training in multivariate statistics and machine learning methods and research experience in these methods to answer real-world biomedical questions.
The research labs at Imperial College London have been offering support to the United Kingdom government in data analytics for matters pertaining to COVID-19.
École Polytechnique & HEC Paris
The Master of Science in Data Science for Business program lasts for two years and takes both a scientific and a business-oriented approach to the data science challenges that are faced today. Students at École Polytechnique will begin their education focusing on scientific and mathematical concepts during the first year of study. Learn-by-doing is the instructional approach that students follow during the second year of their studies at HEC Paris, during which they are also exposed to a new physical environment.
Because of these changes, students can improve their knowledge of management and data science and apply it to solving business challenges. This has made it into the discussion of being named the best college for data science. Students participating in this one-of-a-kind program receive instruction in data science and advanced-level instruction in business strategy and management. The total cost of tuition for one academic year is €20,800, approximately $25,200.
University of Helsinki
Many aspiring data scientists may be taken aback by it. Despite this, Finland has significantly invested in data-related programs to better prepare its population to take advantage of the exponential growth in artificial intelligence and data science. To a significant extent, the education of the Finnish population has been contributed to by the University of Helsinki.
As one of the best college for data science, students can specialize in one of the many distinct technical fields associated with data science. Some examples of these fields include advanced analytics, machine learning, computer vision, and research. The Master's Program in Data Science program lasts for two years and is taught in Swedish, English, and Finnish.
Now that you know where to study computer science in the future, the next thing you should think about is your college admissions. To ensure that you get into the college you want, you can get help with AdmissionSight. With ten years of experience with college admission experts, AdmissionSight can help you get into the college of your choice. You can talk to our experts today to get an initial consultation.