College Honors Programs: Are They Worth It?
What are college honors programs?
What are college honors programs? We are all committed to obtaining the most beneficial higher education possible for ourselves. A college honors program is an option worth considering if you are an academic high achiever who thrives on the intellectual stimulation provided by rigorous coursework.
College honor programs, which are also known as honors colleges, offer an enhanced academic experience to exceptionally talented students who wish to complete their education in a classroom setting with a smaller student-to-teacher ratio. The traditional college classes and these learning communities are very different from one another in many ways.
College honors programs provide students with access to more challenging coursework as well as smaller class sizes, both of which are ideal for more individualized instruction. Even though honors programs place a greater emphasis on academics, they also provide outstanding extracurricular activities, opportunities to participate in research, and beneficial alumni networks.
The majority of honors colleges are located within universities; however, some honors colleges are entirely independent institutions that are sponsored by public or private universities. You will need to do your homework if you are interested in applying to an honors program in college because there is a significant amount of variety among honors colleges. To get you started, here is some general information that you ought to be aware of.
What will I learn in a college honors program?
What will I learn in a college honors program? You can expect that many of the classes you take as part of an honors program will be very similar to those that your classmates in other programs take. The level of comprehension is what sets them apart.
You will have the chance to participate in more rigorous and thought-provoking classes with other students who share your interests when you enroll in an honors program. It is common for honors courses to include a seminar component. This allows students to engage in activities that go beyond rote memorization of information, such as engaging in substantive conversations with their classmates about the topics they are learning about.
You will be able to acquire deeper knowledge and learn how to apply what you learn in the classroom to the real world if you engage in learning that is more active and creative. In addition, the capstone project for many honors programs consists of a formal presentation, an all-encompassing paper, and research.
It's possible that the honors program you're enrolled in includes dedicated community service components, internships, and other extracurricular learning opportunities that can help strengthen your understanding of the material.
As part of your experience in the honors program, you might choose to enroll in one or more of the following courses:
Honors Biology
Honors English
Honors History
Honors Psychology
Honors Speech
Honors Christian Studies
However, make sure that you look through the academic catalogs of each college to find out the specific classes that are offered by each program.
Top institutions that offer college honors programs
If you don't know how or where to begin your search for a good honors program, it can be very intimidating. Consider applying to some of these leading academic institutions that provide college honors programs:
Arizona State University (Barrett)
City University of New York (Macaulay)
Clemson University (Calhoun)
New Jersey Institute of Technology (Dorman)
Ohio University (Honors Tutorial College)
Penn State University (Schreyer)
Purdue University
Temple University
University of California – Irvine (Campuswide Honors)
University of Connecticut
University of Delaware
University of Georgia
University of Illinois (Campus Honors)
University of Kansas
University of North Carolina – Chapel Hill
University of Oregon (Clark)
University of South Carolina
University of Texas at Austin (Plan II)
University of Virginia (Echols)
Honors program requirements and application processes are unique to each college. Even if some of them have the same characteristics, they might have different settings. You might be able to find additional information about the program by looking at its website.
What are the benefits and disadvantages of honors programs?
What are the positives and negatives of participating in an honors program? Attending a college that is distinguished for its honors program or participating in an honors program comes with several benefits, including the following:
A built-in community of peers who share your intellectual curiosity and ambition
Academic and professional guidance tailored to each individual
The opportunity to connect with alumni networks and mentors
Financial assistance in the form of grants and scholarships for academic pursuits, international experience, or unique endeavors
A distinction of "Honors" upon completion of the program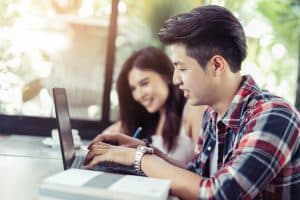 However, students should be aware that there are several drawbacks to this, including the following:
It's possible that your workload will be increased. Classes and assignments in honors classes are typically more challenging and time-consuming than those in regular classes.
It may take more time to graduate. Some honors programs lead to a degree in and of themselves, while others can be completed in conjunction with another major. These extra units may add more time to the completion of your degree, but that will depend on your educational objectives.
The thesis or capstone projects that are required by some honors programs can be difficult to manage, especially during senior year when students already have a heavy course load and other responsibilities to take care of.
Your withdrawal from the honors college may be noted on your college transcript if you decide to leave the program.
Honors courses do affect your GPA. This may be an issue that you need to consider if you are thinking about applying to medical school, law school, or any other graduate program where your GPA is important — or if you are planning to pursue a demanding major.
How do you get into college honors programs?
How do you get accepted into the honors programs at the college level? Students are chosen for entry into college honors programs based on a wide range of factors due to the competitive nature of the application process. Every program will have its own set of requirements to fulfill, but in general, you will need to be an exceptional student who has a demonstrated history of achieving their goals. Some honors program requirements include:
High ACT and SAT scores
Eligibility for academic-achievement-focused scholarships
Top ranking in your high school class
High GPA
Written essay submission
Letters of recommendation
Are college honors programs worth it?
Are college honors programs worth it? Being a part of an honors college requires more than just dedication; you need to get yourself ready to handle a lot of coursework, write interesting essays, and participate in seminars, among other things, to be considered for admission.
On the other hand, these programs come with a plethora of benefits, some of which include priority registration and access to more advanced classes. The college provides additional support to students enrolled in honors programs that are not available to other students.
This support can take the form of honors scholarships, academic advisors and mentors, and even unique opportunities to study abroad and participate in other exclusive activities. Be prepared to put in a lot of effort if you want to make the most of your undergraduate experience at this school, which features affordable tuition, a diverse student body, and more individualized education.
Students who are willing to push the boundaries of their academic abilities and are willing to put in a lot of hard work are the ideal candidates for college honors programs. Check out the websites of the various schools to get a better understanding of the prerequisites and make sure that the program is precisely what you are looking for and that you can complete it before enrolling. An honors college experience, even though it requires a lot of students both academically and mentally, could be worth it to accomplish your objectives.
Having all the necessary information is important before choosing any course of action. AdmissionSight is always here to assist you if you have any questions or concerns. We have more than ten years of expertise assisting students in successfully navigating the challenging admissions process.
Consult with AdmissionSight and find out what we can do to help you get into the school of your choice by ensuring that you are sufficiently aware and well-prepared for the application process.